The Socially Acceptable Bohemian
Tom Rush's charmed life in folk music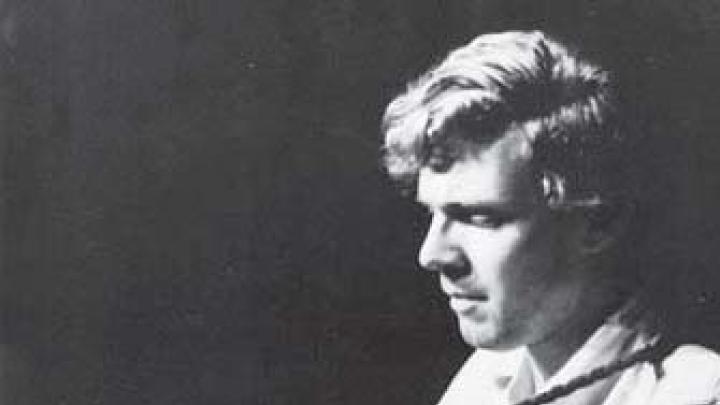 Tickets are a stiff $40 apiece, but the Sit 'n' Bull Pub in Maynard, Massachusetts, is full. Folksinger Tom Rush '63 stands center stage, halfway between a barroom dartboard and a string of iridescent red plastic peppers. The Sit 'n' Bull looks like a classic roadhouse, certainly a long aesthetic distance from his celebrated, sold-out Boston Symphony Hall concerts of the 1980s.
But Rush is equally comfortable in any setting he chooses. He begins his solo show with a song he first recorded 45 years ago, in 1962, while still an undergraduate: "San Francisco Bay Blues." Rush then delights the audience with a tale about interviewing the writer of the song, Jesse "The Lone Cat" Fuller, a world-class eccentric folk-bluesman, back in the days of Rush's WHRB folk-music radio show at Harvard. The story comes replete with a fond imitation and a full description of Fuller's "fotdella," a self-invented foot-percussion instrument shaped like a stove.
Storytelling has always been essential to the art and charm of Tom Rush. When a California journalist recently questioned the veracity of some of the tales Rush tells in concert, he e-mailed the fellow to protest. "My stories are not just true—they're better than true…having been polished (not unlike diamonds) in the tumbler of time."


Though he never made the Top 40 pop-album charts, Rush has often been called the man who ushered in the 1970s singer-songwriter folk-pop movement in America. He's also the best-known folksinger ever to graduate from Harvard College, and, yes, he is well aware of the incongruity of that achievement. "Cambridge preppies in the '60s really should not have been singing songs about picking cotton and how tough it was working in the coal mines," Rush said recently over lunch at a Cambridge restaurant. "Yet we were sincerely in love with the music. The sons and grandsons of the old blues guys were trying to get as far away from the blues as possible, to get as far away from the echoes of slavery and poverty. Young white college kids, like me, were the ones basically keeping the blues afloat.
"The Cambridge-Boston folk scene in the early '60s was an amateur scene in the best sense of the word," Rush added. "The ambition was only to make enough money to buy a six-pack for the party after the show. No one was looking for a career."
Well, not quite no one. By the time Rush was 21, he was already known in Boston folk circles as "the guy with the album." "It was strange," he recalled. "At the time, nobody else had an album out. Nobody. And then I did."
How did it happen? "A fellow had come up to me at a coffeehouse," Rush said. "He had a tape recorder and a microphone and he just asked me if I wanted to make a live record. I said all right. That was At the Unicorn. About 600 copies were pressed. It wasn't a very good record, but somehow, it made me legitimate."
Today, original copies of that primitively recorded album sell for up to $500 apiece on eBay. And although Rush has made many better albums in the ensuing 45 years, he still sells downloads of the Unicorn Coffeehouse record on his busy website, www.tomrush.com. "Having a record in 1962 was, apparently, a good career move," Rush said, "though I hadn't thought of that in advance."
This little tale of his beginnings as a musician in Cambridge contains so much that reflects Rush's perennial charm, onstage and off: the self-deprecating tone, the offhand grace, and his lifelong gratitude for and dependence on accident, timing, and luck.
The story of "lucky Tom" might be an example of the oral tradition Rush values so highly in folk music: a tradition he studied, in fact, at Harvard College.


Born in 1941, Rush grew up in and around St. Paul's Preparatory School in Concord, New Hampshire, where his father taught mathematics. Later, he attended the Groton School. Both his father and grandfather were Harvard alumni, and his dad convinced him to attend Harvard. "I blew a lot of opportunities at Harvard," he admitted. "I wasn't sure why I was there. Despite the fact that I had grown up at one preparatory school and gone to another, I showed up at Harvard totally unprepared for academic life. I was baffled by assignments that expected me to write my own thoughts."
By 1961, the folk-music coffeehouse had become his real classroom. "I went around to the [local] hootenanny nights, at first to recruit talent for my WHRB radio show," Rush recalled. "I discovered you could get in free if you had a guitar. Then I discovered that you could get in free if you just had a guitar case—so I'd put a six-pack in my case. One night, at The Golden Vanity, the main act canceled, so I was immediately hired to do a whole show! I only had beer in my guitar case that night, so I had to borrow a guitar."
Rush's class work didn't progress as serendipitously. "I didn't really have a goal," he explained. "Then I took a year off, traveled around, played gigs, visited friends. Once I came back to Harvard, I was more focused. I finally had a goal." His shaggy white mustache began curling around a small, wry smile. "My goal was to get a diploma."
In fact, Rush was learning as much as he could about world folklore and the oral tradition of narrative poetry, the basis of the folk music he adored. A class on Homer with his favorite teacher, Albert Lord, professor of Slavic and comparative literature, proved especially memorable.
"Going into folk music as a profession right after getting a Harvard diploma took a lot of nerve in 1964," says Betsy Siggins, who managed New England's essential folk-music venue, Harvard Square's Club 47, in the mid 1960s. (She has returned to her first love in recent years as the executive director of Club 47's descendant, Club Passim.) "Tom was lucky enough to come from an elite background," she says, "and in his case that allowed him to be comfortable in every community he entered."
The luck continued throughout the decade: Paul Rothchild became a close friend. The future record producer for The Doors, Janis Joplin, and Bonnie Raitt '72, Rothchild produced two albums for Rush at New York's Prestige Records, and then helped him get signed by the larger Elektra label.
Rush's looks helped, too. His masculine face, long, lanky body, and natural grace made him "our first folk sex symbol in Cambridge," noted fellow folk artist Geoff Muldaur. "The girls loved him." In 2001, on the occasion of Rush's sixtieth birthday, his old friend Bonnie Raitt wrote: "Tom's deeply soulful voice, great guitar playing, and of course, devastating handsomeness, held me in his siren call from the first note."
While there may have been a devil-may-care sparkle in Rush's eyes, his image was hardly satanic, which was just fine for those early, still moderate days of youthful rebellion. He was the socially acceptable bohemian: the folksinger, says Siggins, "you could bring home to meet your parents."


The two major pieces of musical good fortune in Rush's life both occurred during the 1960s. The first was coming to Cambridge at the birth of the folk-music boom, when very few performers played the music, yet thousands of fans were eager to listen. (That equation has nearly reversed in recent decades.) Then, in 1967, while looking for songs to fill his third LP for Elektra Records, he ran across a gold mine of material—the early, still unrecorded songs of James Taylor, Jackson Browne, and Joni Mitchell—all three unknown by the general public at the time.
"I met Joni at the Chess Mate club in Detroit," Rush remembered. "She played four songs, just so I could hear her stuff. 'Urge for Going' was one of them. She then sent me a tape of six songs. The last one was 'Circle Game,' which she said was new, and probably terrible. It ended up being the title song of my album."
That album, merging his dulcet voice and sensitive yet unsentimental delivery with his old gruff-voiced, blues-based style, made Rush's reputation. He was crowned the master interpreter of the modern folk-derived art song. When Columbia Records signed Rush in 1970, they dubbed him "America's song-finder."
Though his own songwriting has been limited, The Circle Game did contain his sigh-inducing, lost-love ballad "No Regrets," which manages to be both melancholy and serene. It was recorded dozens of times. Ten years later, it became a hit in Britain by the Walker Brothers. Today, there are electronic and hip-hop covers; U2 has performed it in concert. Rush calls it his kids' college fund.


Rush made 10 albums in the first 12 years of his career, but has been unusually resistant to recording since Columbia dropped him from his contract in 1975, when tastes in American pop music were changing radically, and each big label was ridding itself of soft-rock and folk-pop talent. It has now been more than three decades since Rush has entered a studio to record a full album of new songs. In an industry that demands new product in order to keep artists in the public eye—that demands, if not full-fledged reinventions of image, at least small alterations in sound—Rush's refusal to come up with a studio-recorded album in 33 years is astonishing. Yet he is still one of the few folkies from his generation who enjoys a thriving career.
His separation from the mainstream music industry, and the current healthy state of his traveling solo act and online CD sales, can be traced to a single lucky incident in 1980. Rush had been presenting Christmas-week shows in Boston for several years, but the venues were growing smaller. At one gig, a University of New Hampshire business student asked if he could do his thesis on Rush, "a marketing survey of my audience," the singer reported. The resulting free research showed that Rush's audience was aging, had money to spend, and would gladly pay for the privilege of seeing him in a grander venue. "The next year," Rush said, "we went from The Paradise rock club to Symphony Hall, doubled the ticket price, and sold it out!"
Thus began the second wind of Rush's career. He created his own company, Maple Hill, at a time when personal labels were rare, and recorded two live albums. For several years, he presented multiple concerts at Symphony Hall. The shows' guest lists grew more stellar each year. In 1986, when he produced an outdoor concert in Harvard Yard for Harvard's 350th birthday, his fellow performers included Joan Baez and Bonnie Raitt.
Today, the New Hampshire native lives in Wyoming with his second wife, wildlife activist/writer Renee Askins, and their eight-year-old daughter, Siena. "I decided to have my own grandkids and cut out the middleman," he joked. (He also has two grown sons from a previous marriage.)
He now no longer tours with a band, or presents big-cast shows in grand theaters, but Rush hasn't totally lost the popular touch: this year, a concert video clip of his version of Stephen Walters's song "Remember"—a hilarious ditty on middle-aged forgetfulness—went "viral" on You Tube, topping 2.5 million plays.
But why give up on the studio recording process entirely? Except for Trolling for Owls, a 2003 concert album of funny songs and chatter, Rush has been silent. In the early '90s, a six-song "work in progress" was recorded and sold briefly as a cassette, but was never completed. "No use dashing headlong into these things," he quipped.
When pressed, Rush grew more serious. "I sincerely intended to make some new albums. I made several false starts," he said, explaining that the elaborately produced album he wants to make would cost more than $100,000—too expensive for his own imprint or a small label—and that any corporate record company able to pay that tab would offer him only extortionist financial deals. Yet these music-industry realities haven't stopped folk peers such as Eric Andersen, Chris Smither, Geoff Muldaur, and Tom Paxton from releasing beautiful-sounding CDs on small labels.
Perhaps Rush is a perfectionist, and the more time that lapses between studio albums of new material, the more pressure he feels. And the record-making process has, after all, been the lone element in his creative life not under his complete control. Being rejected by Columbia and the other big labels in the mid 1970s was the only time his legendary luck ran out.
Today, Rush manages himself, tours frequently, and plays only gigs he likes, never more than 65 a year. He is masterly at what he does, and comfortable with his art and his business.
Comfort and expertise. The elegant guitar-playing, the sensational yet rocking-chair-easy vocal interpretations, the funny tales about old blues guys and New Hampshire farmers, replete with perfect regional accents—it is a pleasure to see someone as comfortable in his own skin, and in his own craft, as Tom Rush.
And while telling one of his seemingly rambling tales—stories that climax with such perfect punch lines that some might question their veracity—Rush may well remember his old Harvard professor who taught him about the oral tradition in poetry and story. "I ran into Albert Lord later in life, and he asked me to do some guest lectures," Rush said. "I was intimidated and intrigued. I talked about pop music as an indicator of social trends. It was in Sanders Theatre, in the '80s. I sang a few songs, just to make myself feel comfortable."
In breaks between the storytelling, Rush still sings a few songs.


Freelance journalist Daniel Gewertz lives in Somerville, Massachusetts. He has written about folk, blues, and jazz music, and occasionally about movies, for 25 years in the Boston area, most frequently for the Boston Herald.
You might also like
Toward another apartment complex on Harvard-owned land
Stepping down after 30 years of University service
Harvard researchers seek to empower individuals to steer their own careers.
Most popular
Brief life of a black radical: 1872-1934
Brief life of a textured artist: 1911-1988
In Agyementi, Ghana, Sangu Delle '10 brings clean water to a village.
More to explore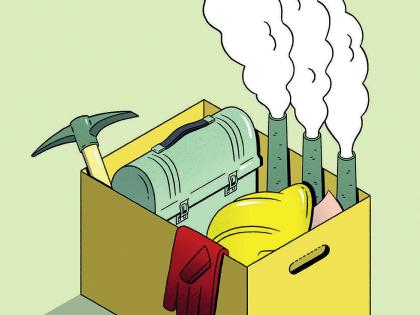 Expect massive job losses in industries associated with fossil fuels. The time to get ready is now.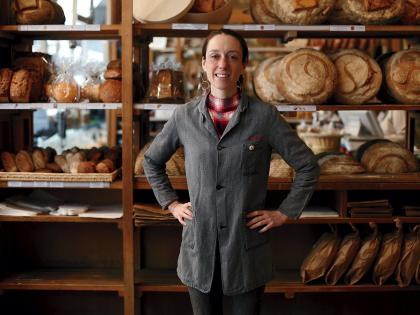 A third-generation French baker on legacy loaves and the "magic" of baking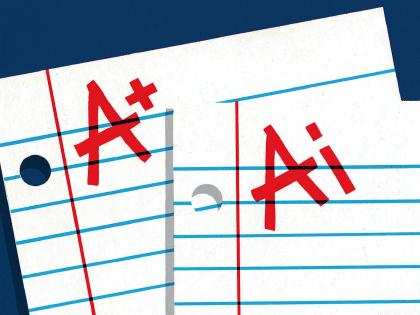 Generative AI can enhance teaching and learning but augurs a shift to oral forms of student assessment.