Out and About
An eclectic look at things to do and see in New England
As winter is nudged out by the first warm days of spring and the refreshing sight of a few green shoots, we all welcome the chance to explore our environs anew. Herewith our array of places to visit through0ut the region. Far from complete, the grouping represents a mix of the great outdoors, unheralded museums, atypical jaunts, cozy retreats, and festive public occasions that comprise some of the reasons we cherish New England in the warmer months.
Gillette Castle State Park
East Haddam, Connecticut
ct.gov/dEP/cwp/view.asp?A=2716&Q=325204 
860-526-2336 (seasonal hours)
This 184-acre estate in southeastern Connecticut was developed in the early 1900s by the blue blood-turned-actor William Hooker Gillette (who pioneered the role of Sherlock Holmes with his deerstalker hat and curved pipe). The park features splendid grounds for picnics and hikes, along with a 24-room, German-inspired "medieval castle," handcrafted from local fieldstone—complete with turrets, balconies, and, on the inside, spooky nooks and crannies sure to beguile anyone. The Goodspeed Opera House is nearby; so is the beautiful Devil's Hopyard State Park, which is renowned for its birdwatching and fishing.

The Fuller Craft Museum
Brockton, Massachusetts
fullercraft.org
508-588-6000
This little-known gem aims to become an "international forum for the recognition and exploration of craft" and features an amazing variety of examples thereof. See the enameled jewelry, wall reliefs, and paintings of Jamie Bennett, along with the "mechanical confections" of artist Gina Kamentsky, a former professional toy and game inventor. (And this summer, don't miss the exquisite sculptures composed of single sheets of paper by Japanese artist Yuko Nishimura, in her first U.S. solo show.)
And any visit to Brockton mandates eating at Christo's, a hugely popular (slightly kitschy) restaurant with solid Italian- and Greek-American food; the same family has owned the place since it opened in 1964.

Hotel Dolce Villa
Providence, Rhode Island
dolcevillari.com
401-383-7031
Providence's Federal Hill neighborhood, where Italian can still be heard spoken on the streets, is a perfect weekend trip. This 14-suite boutique hotel (complete with stainless-steel kitchenettes and whirlpool baths) offers white-on-white décor and sits on DePasquale Square, a European-style piazza with a huge fountain in the center. Atwells Avenue has good shopping, and nearby restaurants include Venda Ravioli, Bob & Timmy's (for grilled pizza), and Pastiche, which proffers the alluring torta di cioccolata along with other delectable desserts.

Skateland
Bradford, Massachusetts
skateland.com/page1.html
978-372-3050
For parents who are eager to embrace (or at least curious about) today's youngsters, the Saturday night "Teen Skate to hip hop and R& B" at this premier roller rink offers a snapshot of what goes on when hormonally crazed youth mix with loud music, the opposite sex, and rapid mobility. (Skating on other days of the week—little kids get in free with parents on Saturday mornings—is also recommended.)

Quisisana on Lake Kezar
Center Lovell, Maine
quisisanaresort.com
207-925-3500
Located near the New Hampshire border, Quisisana is an unparalleled summer-camp experience for music lovers of all ages. The Old-World-style resort features cottages, boating, swimming, tennis courts, hiking trails and—the pièce de résistance—a staff comprising many of the top young musicians in the country, who nightly perform anything from Broadway hits and operatic arias to classical music and barbershop quartet numbers.

Bowdoin College Museum of Art
Brunswick, Maine
bowdoin.edu/art-museum
207-725-3275
The museum, reopened following a $20.8 million renovation, affords an intimate look at a range of works by such artists as Winslow Homer, Mary Cassatt, and landscapist John Appleton Brown, along with decorative arts, European paintings, some sculpture, ancient artifacts, and an interesting selection of African-American works.

Silver Lake State Park
Hollis, New Hampshire
nhstateparks.com/silverlake.html
603-465-2342
Silver Lake State Park, across the Massachusetts border near Nashua, has 80 acres of woodlands, along with a 1,000-foot sandy beach, picnic tables, playing fields, and paddleboats. On the way there or back, stop at Parker's Maple Barn in Brookline, where, during March and April, you can watch syrup being made the old-fashioned way—with a wood-fired evaporator—by guys who have been doing it for years. Breakfast is served all day.

Lobster Boat Races
Starting June 21 in Boothbay Harbor and continuing on summer weekends throughout coastal Maine, shoreline spectators gather with picnics and coolers to watch lobstermen (and women) push their crafts to the limit for bragging rights and cash prizes. Marvel at the souped-up fishing boats, some festooned with American and pirate flags, whip across the water at 55 miles per hour or more, and see the winners bask unashamedly in the power of victory. Local haunts often host post-race gatherings where everyone comes to drink and argue (in fun) about the day's showings.

Mary Baker Eddy Library and Mapparium
Boston
marybakereddylibrary.org
617-450-7000/800-222-3711
This beautiful neoclassical building houses artifacts related to the founder of Christian Science, which links God's work and good health. It is also a magical place to learn about spirituality, geography, and world leadership. The Mapparium, built in 1935, is a three-story, walk-through glass globe that puts visitors in the center of the earth—at a time when Africa was still divided into European colonies. Listen to an audio tour with quotations from Helen Keller, Martin Luther King Jr., and Winston Churchill, among others, and go to the Hall of Ideas, where digitized words bubble up through a fountain and overflow onto the walls.

Portuguese National Club
Stoughton, Massachusetts
portuguesenational.com
781-344-9890
If you just want to kick back and relax with a juicy seafood stew, Azorean-style octopus, soft rolls, and a bottle of fresh vinho verde, hop the commuter rail from South Station to Stoughton and walk to this beloved local establishment. The club (you don't have to be a member to eat there) also offers pool, table soccer (foosball), an expansive bar—along with nice people who help each other translate your English—and lots of good cheer. They won't take your credit card, but $60 should cover a hearty dinner and several drinks for two, along with a few rounds of games.

Coolidge Hill Reservation
Manchester-by-the-Sea, Massachusetts
thetrustees.org/pages/292_coolidge_reservation.cfm
978-526-8687
Enjoy a walk along lush wetlands and marshes out to Coolidge Point, a majestic expanse of lawn and old shade trees right on the ocean, edged by rocky headlands great for climbing and picnics and private spots for sun-bathing or meditation. The 64-acre site is owned by the Trustees of Reservations, and also offers an easy one-mile trail around Clarke Pond and Magnolia Beach.

Dinosaur State Park
Rocky Hill, Connecticut
dinosaurstatepark.org
860-529-8423
Beneath a geodesic dome on a grassy field a few miles south of Hartford appear Jurassic fossil tracks made 200 million years ago. Visitors can see the tracks up close, along with life-sized dinosaur dioramas and a display showing how the tracks were discovered by a bulldozer operator digging a foundation for a state laboratory about 42 years ago (500 of the 2,000 tracks found are on display; the rest are buried for preservation purposes). The park also features nature trails and an arboretum that aims to grow as many Mesozoic-era plants as possible.

Maine Swedish Colony Midsommar
June 20-22
New Sweden, Maine
geocities.com/maineswedishcolony
207-896-5874 (for organizer Debbie Blanchette)
This small, lively festival honors the summer solstice and Swedish history in the far northeast corner of Maine through an enchanting Maypole (Majstång) dance in which children and adults dress in traditional garb, hand out flowers, and decorate the pole, accompanied by guest musicians and professional folk dancers. On Saturday evening, everyone gathers for the smörgåsbord (advance tickets required), followed by dancing and a bonfire. The Swedish colony, originally settled in 1870, reached its peak population in the early 1900s; now, organizers say, roughly 100 people of Swedish heritage still live in the area. A museum with pioneer-day artifacts is also worth a look. The village is a 15-minute drive from New Brunswick (or you can fly to nearby Presque Isle from Bangor or Portland).

Billings Farm and Museum
Woodstock, Vermont
billingsfarm.org
802-457-2355
This farmstead is just one of the special things to see and do in and around Woodstock, a small town with nice shops, antiques, restaurants, and unparalleled mountain-biking routes. Located within walking and biking distance of the town center, the Billings farm provides an intimate look at a working dairy farm and barnyard life, including a tour of the main house (built in 1890), which contains the creamery. The site's mission is to keep alive age-old New England traditions while promoting stewardship of the land for generations to come. The daily butter churning is great fun, as is the chicken program, in which staffers relay everything you'd want to know about how chickens make eggs, communicate, and live peaceably in close quarters. Also worth visiting is the Marsh-Billings-Rockefeller National Historic Park.

Gaspee Days
May 18, May 24-26, and June 13-15
Cranston and Warwick, Rhode Island
http://gaspee.com/GaspeeDaysEvents.htm
On June 9, 1772, Pawtuxet Village was the site of a major act of colonial defiance: When HMS Gaspee, a British revenue schooner, ran aground in the bay while chasing a packet ship, patriots boarded the vessel and torched it. Each year, local residents reenact the burning at the finale of the Gaspee Days festival. This year's reenactment takes place on June 15, but related events begin May 18 and include a craft fair, parade, and costume contest, a revolutionary encampment, and a 5K road race. Stay in Providence—just minutes away—or at Edgewood Manor, a bed and breakfast in a Greek Revival mansion.

Cross Sound Ferry
New London, Connecticut
longislandferry.com/Default.asp
860-443-5281 (check seasonal schedule)
Boats leave from here for Long Island, Block Island, and Martha's Vineyard. Pack your bikes, and pick a destination. On Long Island, one can tour dozens of East End wineries—many of which are open year-round with special tasting events, music festivals, and galas. Block Island, the smallest town in the smallest state, offers urbane and pastoral pleasures alike, along with great biking and beachside fun.

Panning for Gold in Coos Canyon
Byron, Maine
avcog.org/visit_walking.aspx
207-783-9186
The swift river pours through a 32-foot bedrock gorge at Coos Canyon, about a two-hour drive northwest of Portland, near Mexico. Visitors to the state picnic area on Route 17 can rent panning equipment from Coos Canyon Rock and Gift across the street; the store opened in 1956 and displays some of the prized nuggets found over the years. While prospectors wade through the shoals, swimmers and cliff-divers will love the 20-feet-deep waters. To be on the safe side, ask local residents which parts of the property are public or private, and follow rules to respect the land. Take a hike into the nearby Angel Falls, a mountain brook with a 90-foot drop—the largest one reported in Maine—and look into staying at the Coos Canyon Cabins and Campground.

La Laiterie
188 Wayland Ave., Providence
farmsteadinc.com
401-274-7177
Wayland square is a hip neighborhood, not far from Brown University, with several boutiques, gift shops, an art gallery, and two used-book stores (Books on the Square and Myopic Books). This excellent bistro is attached to Farmstead, an unusual artisanal cheese shop also owned by husband and wife on-site chefs Matt and Kate Jennings. The menu features sublime food and drink pairings and heavenly homemade pastries. If you venture downtown before or after dinner, take in a show at Trinity Repertory Theatre or the Providence Performing Arts Center. Or visit the edgier AS220: with a taqueria and bar, art gallery, concert stage, studio space, and community darkroom all in the building, the place is a magnet for counterculture and adventuresome tourists alike.

River Bend Farm Bed and Breakfast
Williamstown, Massachusetts
windsorsofstonington.com/RBF
413-458-3121 (open seasonally)
Innkeepers Dave and Judy Loomis helped save this 1770 Georgian Colonial farmstead and have kept it pretty much as it's always been—but now it's open to visitors interested in an authentic, historic overnight experience. Antiques abound, and the décor is genuinely rustic (no froufrou); the only indulgence is the scrumptious breakfast (with Judy's own granola, muffins, and jams). Four comfortable rooms are available, all guests share baths (one with a claw-foot tub), and common rooms for drinking tea, reading, or socializing take up the downstairs. Ask Dave for directions to nearby swimming holes, the state-of-the-art Williams College performance center and campus art museum, and the Clark Art Institute as well. Note, too, that Thai Garden has great sushi.

Pittsfield State Forest/Balanced Rock/Wahconah Falls
Pittsfield/Lanesborough, Massachusetts
mass.gov/dcr/parks/western/pitt.htm
413-442-8992
Walk some of the 30 miles of woodland trails in search of wildlife, streams, and waterfalls—or just plain solitude—and then take a picnic to the swimming beach for a late afternoon dip, or go for a rigorous mountain-bike ride on approved trails. Also in the forest: pay homage to a natural curiosity—the 165-ton limestone boulder balanced upon a small stone below it—or hike in to witness the scenic wonder of Wahconah Falls.

Fire Museum/Shoe Museum/ Rocky Marciano Exhibit
216 North Pearl Street, Brockton, Massachusetts
brocktonma.com and brocktonhistoricalsociety.org offer limited information; it's best to e-mail curator Derek Canavan ([email protected]). The museums are open by appointment or, most often, on the first and third Sundays of the month, 2-4 p.m. (From Boston, take Route 24 south, exit at Route 27 north, and go to the first set of lights; the museum buildings are on the left.)
Opened in 1992, The Fire Museum, has two beautifully restored 1850s hand-tub pumper engines—"The Protector" and "The Enterprise"—along with hundreds of smaller artifacts, from old boots and equipment to a range of helmets, breathing apparatus, and a delightful set of scaled wooden models of fire engines made by a local firefighting buff. Also on hand is an affecting display that commemorates the 13 Brockton firemen killed in the 1941 Strand Theatre disaster.
For about 160 years, Brockton was a bustling metropolis, a major manufacturing center for American shoes: a history showcased at the unique Shoe Museum, along with hundreds of pairs of, yes, shoes—including Chinese footbinding materials, Native American moccasins, and footwear once worn by slaves. As part of the fast-growing "Celebrity Shoes" exhibit, you can examine Bill Clinton's jogging sneakers, dainty purple pumps that once graced the feet of Mamie Eisenhower, Ted Williams's game-worn cleats, and shoes from Brockton native and world heavyweight champion Rocky Marciano. (A separate, special exhibit of privately owned Marciano artifacts—on display for the first time—opens in March.) Also of note are about 40 pairs of military footwear dating from the Civil War through Desert Storm. Stonehill College's on-line archives offer further information: stonehill.edu/archives/Shoe/Specialty/museumcollectionshome.htm.

Scotch Hill Inn
Ogunquit, Maine
scotchhillinn.com
877-423-2240
This simple, tasteful bed and breakfast in the heart of the town is a five-minute walk from sandy beaches, trails, art galleries, and exceptional restaurants. The innkeepers are nurturing, generous hosts who also know how to have fun: they provide three-course breakfasts and, during summer weekends, offer wine and cheese gatherings and themed barbecues. Special massage and spa weekends are available, as are group rates for "Girls Night Out" and off-season packages.

Union Fair
August 17-23
Union, Maine
unionfair.org
207-785-3281
This annual event is both a legitimate and inspiring agricultural festival, and a week of fun-filled, homegrown activities spent communing with fellow human beings—something we often forget can actually be more satisfying than watching TV. For starters, there are the pig scramble, the pie-eating and bubblegum-blowing contests, and the rooster and hen cackling competition, which take place amid the usual carnival rides, fried-dough booths, and games of chance. 4-H Club members show off their animal handling skills in one arena (a wonderful animal-petting tent is open all the time), while the adults brag about their tractors and livestock in weight-pulling events or strut their stuff in the traditional "He-Man Contest." At night, bands play until late and endless homemade dinners of turkey and gravy are served. Lastly, don't forget to attend the coronation of the "Maine Wild Blueberry Queen."

Gedney Farm
New Marlborough, Massachusetts
gedneyfarm.com
800-286-3139/413-229-3131
Nestled in the southwest corner of the state, this restored Normandy-style barn has 16 elegant but rustic guest rooms surrounded by rolling farmlands, woods, and open space. At the other end of the village is a tasteful spa with yoga and Pilates classes attached to Mepal Manor, a deluxe country-house hotel belonging to the same owners. Both lodgings are good places from which to ramble around the Berkshires and visit their main attractions, all within striking distance. Alternatively, the guest houses are fine destinations in and of themselves, far from the hurly-burly that infects so many urban lives.

Antique and Classic Boat Festival
August 23 and 24
Salem, Massachusetts
by-the-sea.com/bacbfestival
617-666-8530
The 26th annual show offers a diverse array of watercraft, including hand-powered boats built from the 1890s through the 1960s, vintage powerboats, and classic yachts. It is a family-friendly, inexpensive event that celebrates the region's maritime heritage, promotes preservation, and encourages young boaters to take to the seas. Many owners open their decks and galleys to visitors while reciting tales of their boats' illustrious histories.

The Inn at East Hill Farm
Troy, New Hampshire
east-hill-farm.com
800-242-6495/603-242-6495
At the base of Mount Monadnock, this low-key family resort has a barn with animals (kids milk the cow and goat, and collect eggs), swimming pools, horseback riding, and pond swimming. Specialty weekends are devoted to, among other things, adult folk dancing, single parents, magic, cooking, and women's wellness.

Museum of Russian Icons
Clinton, Massachusetts
museumofrussianicons.org
978-598-5005
Local plastics businessman Gordon Lankton owns about 300 Russian icons—the largest collection in North America—and has put most of them on display in this museum he founded in 2006. Once owned by members of virtually every segment of Russian Orthodox Christian society, the icons span six centuries and represent styles endemic to different regions. Set in a restored nineteenth-century mill building with stunning interior architecture, the exhibits include multimedia displays on how icons were made, how they relate to world history, and how art can lead to enlightenment.
For lunch and a walk through outdoor beauty, drive an easy 10 minutes away to the Tower Hill Botanic Garden in Boylston. Walk in the woods, smell fresh flowers in the conservatory, or dine on the scenic terrace adjoining the on-site Twigs Café.

Cathedral of the Pines
Rindge, New Hampshire
cathedralofthepines.org
603-899-3300 (open seasonally)
Open to visitors of all faiths, this natural sanctuary among rolling hills offers quiet, fragrant pine groves, mountain views, manicured gardens, and shrines throughout its more than 200 acres. The Altar of the Nation, for example, for which stones were donated from battlefields around the world, is a memorial to all American war dead, while the Women's Memorial Bell Tower specifically honors women "who sacrificed their lives in service to our country." Public services are held on Easter, Memorial Day, and Veterans Day, and in season for those seeking solace or spiritual grounding.

Museum of Work and Culture
Woonsocket, Rhode Island
woonsocket.org/workandculture.htm
401-769-WORK (9675)
This museum tells the story of the Québecois who moved to Rhode Island—trading in farming for factory work—and puts their story in the wider context of the labor movement. Visitors can step inside a Quebec farmhouse and hear the voices of young girls debating whether to leave Canada, or into a model classroom where a nun's voice sums up the children's behavior. On the factory floor, you can sort bobbins, working against the clock, just as children laboring in a textile mill might have done. Grab a meal nearby at Ye Olde English Fish and Chips, an 85-year-old New England institution whose name says it all, or at Chan's, a Chinese restaurant known for its jazz shows.
You might also like
Genetic analysis reveals a culture enriched from both sides of the Danube.
Harvard researchers illuminate a longstanding epidemiological connection. 
Harvard's Faculty of Arts and Sciences broaches two tough topics.
Most popular
Professors' humble beginnings, concentration choices, and a mini history of Harvard and Radcliffe presidents
Brief life of a feisty mountaineer: 1859-1925
Realizing the full potential of black employees
More to explore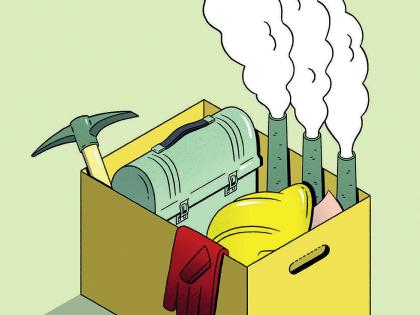 Expect massive job losses in industries associated with fossil fuels. The time to get ready is now.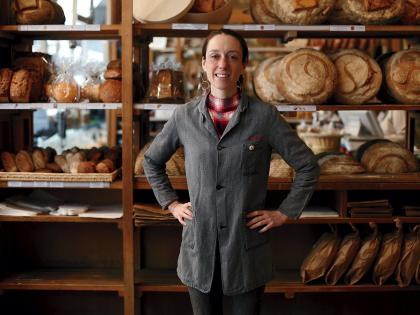 A third-generation French baker on legacy loaves and the "magic" of baking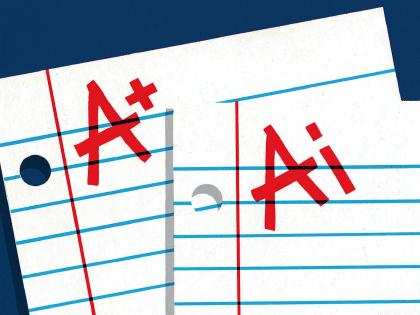 Generative AI can enhance teaching and learning but augurs a shift to oral forms of student assessment.