Sunday Indulgences
Brunch, as you like it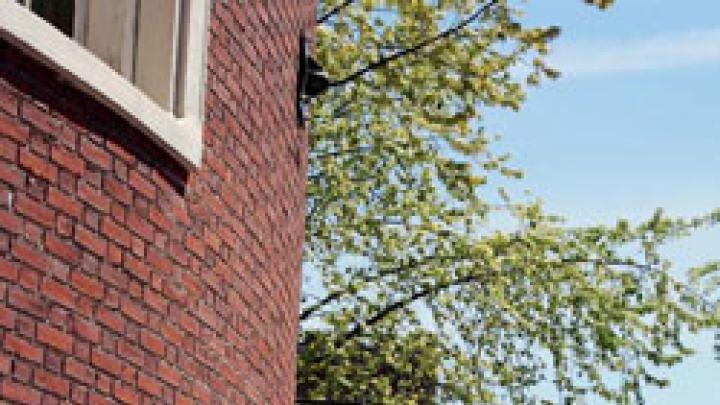 Perhaps what you require on a Sunday morning is dim light and hushed voices, but you'll get over it. If what you want instead is a sense of gaiety, festivity, and well-being, go to an establishment whose stated mission is to provide these things, and which does so amply: go to brunch at UpStairs on the Square (91 Winthrop Street, Cambridge; 617-864-1933; www.upstairsonthesquare.com; 10 a.m.-3 p.m.). You order off the menu: perhaps that standby of brunches, eggs Benedict, here with pancetta and tarragon hollandaise ($14), perhaps tagliatelle with "crab fondue," tomatoes, brioche, and hollandaise ($18). And by all means, have a mimosa. That will help.
Formerly UpStairs at the Pudding, this cheerful enterprise now occupies what was once the Pi Eta, an all-male social club. The restaurant's décor is exuberantly whimsical, and many patrons get a charge out of the look of the place, but you can eat your brunch alfresco if you prefer and nature smiles. Winthrop Street has recently been given to pedestrians and sidewalk diners during most hours of the day.
"We always have the Harvard Krokodiloes come around 1 p.m. to sing to our brunch guests, and we have done so for 26 years," says co-owner Mary-Catherine Diebel. "In fact, it was fun to have all of them come to brunch at their sixtieth anniversary two years ago. They're always fixed in my mind at age 19, so how interesting to see them at 45!"
If you or yours have stomachs of the bottomless-pit variety, you could do no better than to go to Henrietta's Table (One Bennett Street, Cambridge, in the Charles Hotel; 617-661-5005; www.henriettastable.com; noon-3 p.m.) for an all-you-can-eat buffet ($42 per adult). Boston Magazine designated Henrietta's as "Best of Boston" in 2006 for brunch "with a rambunctious brood," noting that "your kids will find plenty of pint-sized company at this brunch extravaganza, where children under five eat free and the six-to-twelve set gets half off."
A larger-than-life sculpture of Henrietta herself—a jolly pig—greets you at the entrance. You'll find oysters on the half shell and shrimp; salmon and other smoked fishes; cheeses, pâtés, and terrines; a roast meat of the day; hot fish, meat, and poultry entrées with side dishes; omelettes; waffles; and various desserts.
The restaurant bustles. You may alternatively take your nourishment outdoors, in the hotel courtyard under umbrellas on Henrietta's Porch.
Lauded as well for "best brunch" in recent years by several protectors of the public tastebuds is that longtime solid citizen of local dining, Harvest (44 Brattle Street, Cambridge; 617-868-2255; www.harvestcambridge.com; 11:30 a.m.-2:30 p.m.). "The brunch spot of choice for Cambridge cognoscenti," declared Travel & Leisure. The interior of the restaurant is done in earth tones with pastoral art, soothing and elegant on a Sunday morning. The Garden Terrace outdoors, shaded by linden trees, is agreeable on a fine day. The menu is a three-course, prix-fixe affair at $33. Among the appetizers is a tasty goat-cheese tart. Entrées range from poached eggs and corned-beef hash to a grilled shrimp BLT club. For dessert, have a Key lime semifreddo (a word you know; you are a cognoscente), or perhaps a fruit cobbler. A brunch very worth your while.
Photograph courtesy of Harvest
Ah, but you are visiting Cambridge from an interior homeland and crave New England seafood from a noted source. Go back to the Charles Hotel courtyard and find a branch of Legal Sea Foods (20 University Road, Cambridge; 617-491-9400; www.legalseafoods.com; 11 a.m.-2:30 p.m.) for a lobster, goat cheese, and chive omelette ($17.95), washed down with a "Legal Red Tide," a bloody mary made with tequila and a cocktail shrimp ($7.75). You may eat outdoors and wave at the folks on Henrietta's Porch across the courtyard.
Casablanca (40 Brattle Street, Cambridge; 617-876-0999; www.casablanca-restaurant.com; 11 a.m.-2:30 p.m.) plays on and on, with its Humphrey Bogart & Co. eponymous décor and very good food, often of a Mediterranean persuasion. How about scrambled eggs with the flavorful cured meat called basturma ($11)? Or flat bread with roast pears and blue cheese ($11)? Or grilled shrimp and fried plantains ($13)? Or duck hash ($13)?
For an improvisational brunch, step around the corner to FiRE+iCE (50 Church Street, Cambridge; 617-547-9007; www.fire-ice.com; 10 a.m.-2 p.m.). The modus operandi here is to go to the restaurant's "market," select ingredients you desire, and take them to a large, round grill, where the grill master cooks them for you. At brunch, management augments the usual market with breakfast items to go into oversized omelettes or gigantic pancakes. The process has entertainment value, and if the result of your selections disappoints you, you have mostly yourself to blame. How could you have thought to put shrimp and blueberries into a pancake? The price is right: $13.95 for unlimited trips to the grill.
---
Venturing outside the halo of Harvard Square, you might choose Changsho (1712 Massachusetts Avenue, Cambridge, a bit beyond the Law School; 617-547-6565; www.lotuscuisine.com; 11 a.m.-2:30 p.m.) for a popular buffet featuring dim sum (all you can eat for $17.95). Changsho is large and attractive, and the TV show Phantom Gourmet has designated it "incredibly clean"—in fact, brags Changsho, "the cleanest restaurant in Massachusetts." If you crave dim sum in vast variety, involving steamed chicken feet, head to Boston's Chinatown, to the China Pearl Restaurant (9 Tyler Street, Boston; 617-426-4338) and expect crowds, a long wait, noise, communal tables, and satisfaction.
If you seek good food and affordability in simple surroundings, go for longtime favorite S & S Restaurant in Inman Square, less than a mile from Harvard Square (1334 Cambridge Street, Cambridge; 617-354-0777; www.sandsrestaurant.com; both Saturday and Sunday, 8 a.m.-4 p.m.). The extensive brunch menu lets you comfort yourself with a deli specialty (matzo ball soup, $4.95), or put on the dog (petit filet mignon with poached eggs on potato pancakes topped with hollandaise, with fresh fruit, a bagel, and cream cheese, $12.95), washed down with a spot of Veuve Clicquot ($47.95 a bottle). There's a takeout menu as well. S&S has been in business for almost 90 years—by doing plenty right and being friendly about it.
Many of the items on the S&S menu are also available at jazz club Ryles (212 Hampshire Street, Cambridge; 617-876-9330; www.ryles.com; 10 a.m.-2:30 p.m.). Under S&S ownership, Ryles serves brunch and live jazz for those who like their quiche Lorraine ($9.95) with tunes.
You can jazz up your tastebuds with a raw oyster swimming in a bloody-mary shot at the nearby East Coast Grill and Raw Bar (1271 Cambridge Street, Cambridge; 617-491-6568; www.eastcoastgrill.net; 11 a.m.-2:30 p.m.), co-owned by chef and cookbook writer Chris Schlesinger. The place takes Inman Square south of the border. "Amilcar's" omelette comes packed with avocado, black beans, cheese, and salsa ($8.75), and even the French toast is cornbread crusted ($8.75). Watch out for the banana stuffed with smoked pork and homemade "Inner Beauty Hot Sauce" ($6). Muy caliente!!! Do not give to unsupervised children.
For a first-rate buffet at The Blue Room (One Kendall Square, Cambridge; 617-494-9034; www.theblueroom.net), you must book either the 11 a.m. or 1 p.m. seating. The tab is $23 for anyone over 12, $12 for others. The fare ranges from eggs to octopus salad. You could feast on the desserts alone.
At Restaurant Dante (in the Sonesta Hotel, 40 Edwin H. Land Boulevard, Cambridge; 617-497-4200; www.restaurantdante.com; 11 a.m.-2 p.m.), you will find, of course, the "Inferno," a combusting bloody mary, as well as a three-course prix-fixe menu ($20). The hotel is on the Charles River, and Dante's patio affords pleasant views of the Boston skyline.
Of the multitude of brunch spots across the river in Boston, here are two to consider. At Tremont 647 (647 Tremont Street, in Boston's playful South End; 617-266-4600; www.tremont647.com; 10:30 a.m.-3 p.m.), management encourages patrons to come in their pajamas. (Other garb is permitted.) Brunch is à la carte, with such delicacies as "Too Stinky Cheeses" ($12), with black-truffle honey, jams and jellies, and toast.
The Bristol (200 Boylston Street, in the Four Seasons Hotel, Boston; 617-338-4400; www.fourseasons.com; 10 a.m.-1:30 p.m.) serves a breakfast buffet that costs $38 for adults and $19 for children 3 to 12. You'll find eggs and bacon certainly, as well as smoked seafood, salads, fresh fruit, and cheeses. A luncheon menu of light fare is also available. The clam chowder is a delicious indictment of most chowders dished up in New England, which are library paste. Both you and your stomach will feel very well treated in this gracious place. The big ground-floor windows look out on the verdant Public Garden and, at its edge, a statue of the patrician Wendell Phillips, A.B. 1831, LL.B. 1834, the great orator, abolitionist, and temperance fighter. He might not have had a mimosa with his brunch.    
~C.R.
You might also like
On antisemitism, "I have sought to confront hate while preserving free expression."
Harvard Kennedy School researchers on how to report pro-Israeli and pro-Palestinian protests accurately 
Harvard Chabad, IDF, and Bill Ackman screen October 7 Hamas footage
Most popular
Brief life of a formidable anthropologist: 1903-1991
First-years Ngozi Musa and Gabby Thomas help set the pace for track and field.
A negative investment return and annual spending reduce the endowment's value 5.1 percent.
More to explore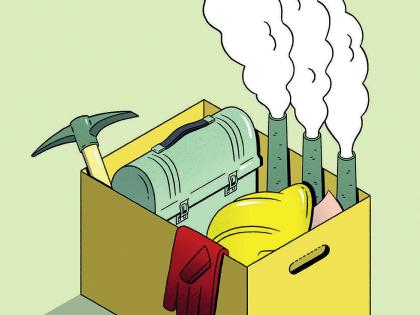 Expect massive job losses in industries associated with fossil fuels. The time to get ready is now.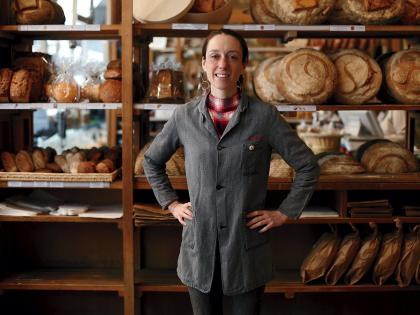 A third-generation French baker on legacy loaves and the "magic" of baking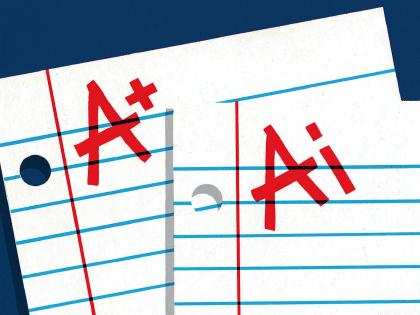 Generative AI can enhance teaching and learning but augurs a shift to oral forms of student assessment.