The Financial Cost of Feeling
In 1890, Harvard psychology professor William James sought to redefine the "self," which, he wrote in The Principles of Psychology, includes not only our bodies and "psychic powers," but the clothes we wear, the house we live in, the horses we own, and the money we keep in the bank. How we feel, he said, is invariably tied to these belongings.
Today, this may sound obvious—yet during the century that followed James's assertion, economic theories on spending largely ignored emotion. Someone buying shoes, so traditional economics teaches, approaches the purchase with purpose, rationally weighing a pair's pros and cons—will they last through the season? will they match my clothes?—before calmly making a choice. The grief the purchaser happens to feel about a recent death in the family should have no bearing on what is spent. But Jennifer Lerner says it does.
"Emotions have a way of taking hold and directing behavior and carrying over to influence judgments and decisions, even when they shouldn't," says Lerner, a professor of public policy and management at the Harvard Kennedy School who also holds a secondary appointment in the psychology department of the Faculty of Arts and Sciences. Lerner's research on emotion and decision-making lies at the intersection of psychology and economics, in the field of decision science. Drawing on James's ideas of the self, her most recent study shows that when people feel sad and self-focused, they're willing to spend more money, perhaps in an effort to bolster who they are by acquiring more possessions. The paper, "Misery Is Not Miserly" (co-written with graduate student Cynthia Cryder of Carnegie Mellon and faculty members Ronald Dahl of the University of Pittsburgh and James Gross of Stanford), appeared in the June issue of the journal Psychological Science.
In one of their typical studies, 33 participants were randomly assigned to watch either a sad film clip (a four-minute scene from the 1979 film The Champ, in which then child actor Ricky Schroder cries at the side of his dying father, a former boxing champion) or a neutral one (in this case, an excerpt from a National Geographic special about the Great Barrier Reef). Afterwards, the Champ viewers wrote briefly about how they'd feel in a similar situation, as a way to help them personalize their emotions. The control-group members wrote about their daily activities. As the participants finished writing, they were shown, individually, a water bottle and told to complete a form indicating whether they would or wouldn't buy it at 20 predetermined price points (increasing in 50-cent increments from 50 cents to $10). If their price choice matched the bottle's assigned value, they were told, they would buy it with a portion of their payment for participating. Sad participants who were particularly self-focused—as measured quantitatively by what they wrote in their essays—were willing to pay 300 percent more for the water bottle than their control-group peers.
What's very important "is that people are unaware they're doing this," says Lerner, who has conducted similar studies using objects ranging from highlighters to coffee mugs. When researchers asked participants if their feelings in any way influenced the price they chose, "They said, 'No, are you kidding?'" she reports. "They acted like, 'Why would that happen?'"
Even within the fields of psychology and behavioral economics, Lerner's ideas are unorthodox. Prevailing theory says that people devalue things in their lives when they feel any negative emotion. Lerner's research suggests that someone's valuation of something depends on what exactly those negative feelings are: in her research on risk perception, for example, she has found that fear generates pessimism, but anger leads to optimism.
Outside academia, a popular link between sadness and shopping already exists: a link both anecdotal and concrete, given that compulsive shoppers are sometimes treated with antidepressants. But Lerner says her group's findings may not relate to the same issue, in part because her study participants have no idea they're paying more when they're sad. "The full picture of what we think is going on is the aphorism 'Out with the old, in with the new,'" she says. "When people are sad, there's a meta sense of wanting to change circumstances." Lerner is now conducting a similar study with participants whose spouses have recently died; it involves looking at the economic choices the survivors make. She also wants to explore sadness effects among adolescents. In the long term, she's interested in how emotions affect economic judgments and decisions, and whether consumer-spending indexes ought to include emotion.
There are some troubling implications of this work: advertisers and others already prey on people's insecurities and pain to induce them to spend money. Lerner says she and her colleagues worry about this, and their many media appearances since the study was announced are in part an effort to help make consumers more aware. That way, says Lerner, when people shop, "they aren't victims of their sad moods."
~Katharine Dunn
You might also like
A Harvard series explores South Korean cinema in the years following the Korean War. 
A deflating ending fashions a three-way title tie.
A 70,000 square-foot theater and teaching center, plus housing for Harvard affiliates
Most popular
Brief life of an inventor with a lasting Harvard legacy: 1821-1903
Brief life of a great enigma, the Russian author and political propagandist born Alexei Maksimovich Peshkov: 1868-1936...
A hen turkey and her seven poults have settled near the eastern end of Harvard Yard. 
More to explore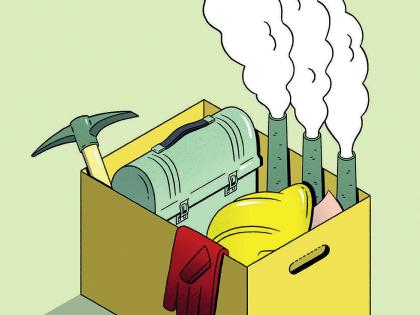 Expect massive job losses in industries associated with fossil fuels. The time to get ready is now.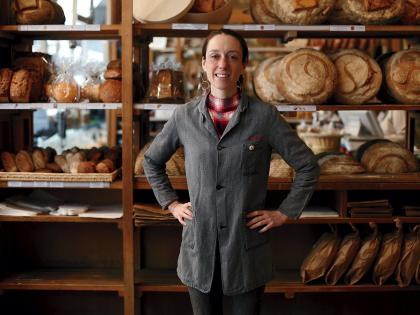 A third-generation French baker on legacy loaves and the "magic" of baking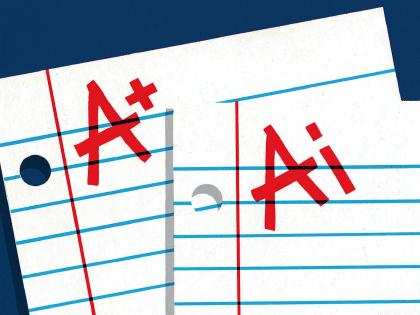 Generative AI can enhance teaching and learning but augurs a shift to oral forms of student assessment.