FAS Details Debt, Financial Challenges
The Faculty of Arts and Sciences has detailed its debt, spending, and other financial challenges as it prepares much leaner budgets in light of the sharp decline in Harvard's endowment.
In preparation for a faculty meeting on December 9, Faculty of Arts and Sciences (FAS) dean Michael D. Smith released an "FAQ About the Endowment" on December 5. It follows up and considerably extends the discussion and questions raised at the November 18 meeting--where FAS's looming financial problems were the only agenda item. In combination with Smith's communication of November 24, "Expense Reductions and Economic Planning," and a memorandum on the review of staff hiring decisions (December 4), these documents provide a clearer view of FAS's financial straits in light of Harvard's announced 22 percent-plus decline in the value of the endowment, distributions from which provide more than half of FAS's budgeted operating revenues. They make possible estimates of the range of budget reductions FAS might reasonably have to plan for fiscal year 2010, in light of its known fixed expenses and possible loss of expected endowment-income revenue.
Endowment Background
Smith's FAQ addresses the endowment in a very straightforward way. Among the points emphasized:
Using a beginning-of-the-fiscal-year value of $16.6 billion for FAS's share of the endowment, the document gives a year-end value of $11 billion if the investment returns on the assets are as severe as the negative 30 percent projected for planning purposes, when the $650 million already scheduled to be spent this year is also taken into account (see next point, below). This would take the endowment value back to the 2004-2005 level. In the interim, FAS's budget has grown from $812 million (fiscal 2005) to $1.2 billion (fiscal 2009), and its debt (incurred largely as the result of an $800-million investment in new scientific laboratories) has doubled, from $538 million to $1.1 billion; that has nearly tripled annual debt service, from $30 million in fiscal 2005 to $85 million today.
Endowment distributions make up 56 percent ($650 million) of FAS's current-year operating budget, up from 51 percent ($550 million) in fiscal year 2008; 10 years ago, endowment distributions were 35 percent of the operating budget.
Current distributions (for fiscal 2009) are 50 percent larger than the distribution in fiscal 2006--and more than double the $284 million FAS used in fiscal 2001, reflecting strong growth in the endowment in the interim.
Budget adjustments made this year need to be recurring, applying to fiscal 2010 and beyond, and have to be real reductions, not deferrals of spending. They would follow a multiyear period of strong growth, as the ladder faculty ranks expanded from 586 in fiscal 2000 to 712 in fiscal 2008 (22 percent growth, 2.5 percent compound annual growth), and staff positions increased from 2,659 to 3,205 (21 percent growth, 2.4 percent compound annual growth).
The document provides both historical and forward-looking perspectives. Looking back to the Great Depression, it notes that FAS was then funded mostly by tuition--and chose to expand the undergraduate student body in 1931, as the residential Houses came on line. Moreover, the endowment was largely invested in coupon bonds then, and appreciated nearly every year during the economic crisis.
Looking ahead, the arithmetic is particularly unforgiving. Assuming reasonable figures for future distributions for operating use (see below), it could take a very long time to restore the endowment's fiscal-year-end 2008 value. A table in the FAQ demonstrates that if the endowment suffers a 30 percent loss in asset value this year, and the Corporation authorizes raising the annual distribution rate to 6 percent of endowment value for fiscal 2010 and beyond (above the recent level of 5 percent or less, but a possible level in the future if the Corporation balances reduced spending power against the need to maintain core academic functions):
the endowment becomes "whole" again by fiscal 2014 if investment returns are an exceptionally robust 15 percent annually (the actual returns for the 10 strong years through fiscal 2008 were an annualized 13.8 percent);
recovery takes until fiscal 2020 if returns are 10 percent, with a 6 percent distribution rate (and this rate of return still exceeds Harvard Management Company's long-term goal of 8.25 percent annual investment returns); and
recovery takes until fiscal 2031 with an 8 percent rate of return (not far from the management company's long-term return goal).
(All these examples, of course, assume no incremental funds from capital campaigns; but in the current environment, a fundraising effort is not an immediate prospect.)
Budgeting Responses
Smith's note of November 24, following the earlier faculty meeting, put "all staff changes and searches on hold"--vacancies, new positions, or the elevation of positions to full-time status; he said, lest there be any confusion, "This new policy means that the goals associated with unfilled positions either will not be pursued or will be pursued by reprioritizing the activities of our current staff."
As for faculty searches under way, he asked that "the faculty consider canceling any open search if the priority of the search changes or the quality of the applicant pool is not truly extraordinary.
He promised further discussion of the expense reductions needed for fiscal 2010 at the December faculty meeting, as work continues toward the budget deadline next March.
Smith's December 4 memo established a new Staffing Review Committee to vet every proposed hiring.
Financial Prospects
The new information suggests some of the constraints on FAS's budget, assuming significant pressure on the endowment. As previously reported, FAS anticipated a $100-million increase in endowment distributions in its preliminary budgeting for fiscal 2010, beginning next July 1. Although a decline in the value of its endowment of $5 billion or more would translate into the loss of $200 million or more of revenue under the Corporation's past distribution rules, it is known that the payout rate will rise (as President Drew Faust and Executive Vice President Ed Forst announced on December 2).
If in light of such a decline in the endowment's value the Corporation were to authorize an endowment-income distribution for fiscal 2010 that equaled FAS's current distribution--$650 million, representing a 6 percent distribution rate--the faculty would have to rein in its budget by $100 million compared to earlier expectations. On a base of approximately $1.2 billion, this sounds like a challenging, but manageable, 8 percent cut.
But note some complicating factors:
Sponsored research, funded by government, corporations, and foundations, probably accounts for more than $100 million of FAS revenue and expenditures--none of which anyone would want cut.
Debt service for the facilities investments, as noted, is a much larger fixed expense than in the past; and of course those buildings--several hundred thousand square feet of new laboratory space--are inherently expensive to operate.
Financial aid, accounted for in the financial statements as a reduction in tuition and fee income, is increasing, given the economic pressure on families.
All this suggests that FAS will be planning for reductions in its budget in a range of 10 to 15 percent, to incorporate the effects of the endowment investment losses, the current use of endowment distributions, and the components of its budget which are, for all practical purposes, "fixed" and not subject to trimming. And as the FAQ exhibit demonstrated, the financial restructuring may take at least a few years to work out, depending on the recovery of the economy and financial markets.
Other Institutions
Other universities have different revenue and expense structures. Some of their early reactions have been reported previously. Two peers have made recent, more detailed announcements regarding their budget cuts.
Stanford's provost on December 2 spelled out a $100-million reduction in base expenses from that university's $800-million "general funds" budget during the next two years--with every school and administrative unit preparing reduction scenarios of 5 percent, 7 percent, and 10 percent for the coming academic year, as down payments on a 15 percent reduction for the next two years. (Stanford is in the middle of a large capital campaign, but it has also embarked upon an enormous expansion of its physical plant.)
The president of the University of Pennsylvania, which is much less endowment-dependent than Harvard or FAS--and which is presumably benefiting from a capital campaign begun in recent years--on December 4 said her institution was "well-positioned to weather the economic storm." She nonetheless directed that for the next 18 months, all job reclassifications and salary adjustments are frozen, subject to review at the executive vice presidential level; eliminated bonuses; subjected the filling of staff openings and faculty searches to review; and reduced the use of temporary employees. General annual salary adjustments are also being restrained, as are expenses (travel, meals, conferences) and capital spending; and administrative-services budgets are frozen at their current level.
Clearly, FAS has plenty to consider at its December faculty meeting and in the cold months ahead.
You might also like
Genetic analysis reveals a culture enriched from both sides of the Danube.
Harvard researchers illuminate a longstanding epidemiological connection. 
Harvard's Faculty of Arts and Sciences broaches two tough topics.
Most popular
Professors' humble beginnings, concentration choices, and a mini history of Harvard and Radcliffe presidents
Brief life of a feisty mountaineer: 1859-1925
Realizing the full potential of black employees
More to explore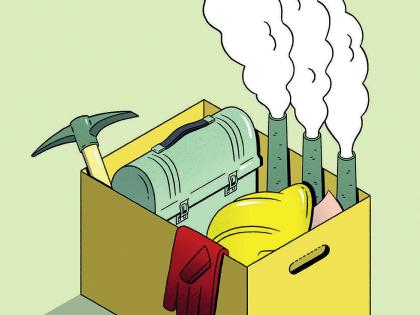 Expect massive job losses in industries associated with fossil fuels. The time to get ready is now.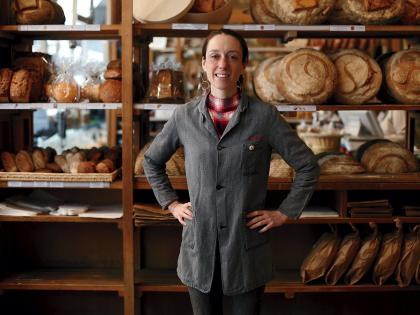 A third-generation French baker on legacy loaves and the "magic" of baking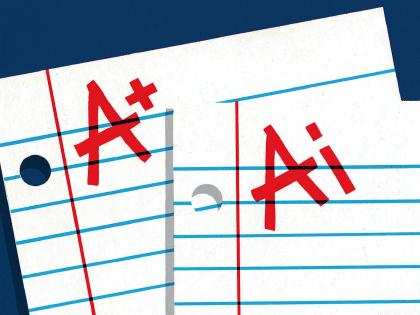 Generative AI can enhance teaching and learning but augurs a shift to oral forms of student assessment.