EVP Forst to Leave Harvard
Updated May 28. Executive Vice President Ed Forst, who joined Harvard last fall and helped shape the University's financial strategy, is returning to New York.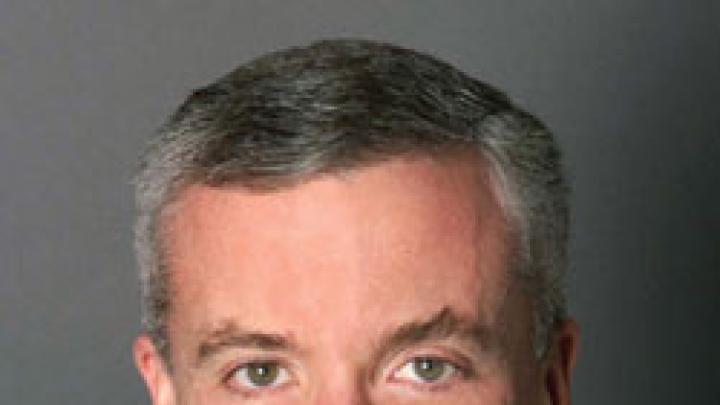 Executive Vice President Ed Forst '82, who joined Harvard last fall from Goldman Sachs, where he oversaw management of hundreds of billions of dollars of investment assets (and previously served as chief administrative officer), is leaving the University as of August 1. The announcement comes after Forst had played an important role in leading Harvard's response to the international credit-market crisis and recession--for example, the planning that culminated in the University placing $2.5 billion in new debt offerings last December, to reduce liquidity risk and protect the institution's financial flexibility in straitened circumstances; and directing efforts to consolidate operations and trim administrative expenses. (See below for interviews with Forst and President Drew Faust, and for the official announcements of his departure.)
As Harvard's first executive vice president, Forst was the "principal ranking operating officer" at the University, responsible for overseeing financial, administrative, and human-resources functions (each run by a vice president) and administrative information technology. His webpage at the Harvard homepage details Forst's formal operating responsibilities, and lists his committee memberships, including the administrative deans council, the Harvard Management Company board of directors, the capital resource planning committee, the University science and engineering committee, the Allston strategy group, and others.
As recently as May 19, Forst attended a regular Faculty of Arts and Sciences faculty meeting, during which Faust referred to his role in response to a question from the floor concerning Harvard's systems for communications during University emergencies. His impending departure leaves a gap in shaping the University's financial strategy, at a time when the decline in the value of the endowment and other economic pressures have made that role critically important, and when the June 30 retirement of long-time vice president for administration Sally Zeckhauser opens questions about how best to organize and manage those large, diverse operations. 
In a late-afternoon telephone conversation, Forst said that his departure resulted from a "combination of professional and personal" reasons, which he described as necessarily "complex," a decision that had "evolved" over time. He had thought through the matter for a while, he said, but it was neither something that had been percolating for six months, nor the result of a sudden decision "last Friday" to meet with Faust and tell her he was leaving. Forst said he and Faust were in constant communication as they worked together, meeting directly every day when they were both in Cambridge and maintaining daily telephone contact when they were in different locations. Asked if any changes in University strategy or implementation might result from his leaving, Forst said that "from what I know, I can't see this signals any changes" from the course that Faust and the deans of the schools had set. After he leaves his position, he noted, Faust had asked him to be involved in a senior volunteer capacity on the Committee on University Resources (the executive-level advisory group on fundraising) and on the Debt-Asset Management Committee, and he was eager to remain engaged in those roles. He had "great affection" for Harvard, kindled from his arrival at the College as a freshman in 1978. Emphasizing his enthusiastic support of the institution, Forst said, "I can't feel any more affection or affiliation" for Harvard than he already does, the change in his employment notwithstanding.
Were there profound differences between Goldman Sachs and Harvard? Forst said, "Every organization is different from the next," citing differences in operations and management norms even among firms within the financial-services industry. Decisions are made differently, the organizations are run differently, and the priorities differ—and for a place like Harvard, with its more than 300 years of history, which has done so many things well for so long, "It is different and it should be different, for good reasons," he said. Newcomers to such institutions, he emphasized, ought to listen, acquaint themselves with the leadership and management teams, and learn.
Turning to personal matters, he would say only that weighing his work in Cambridge with his ties to New York was "complicated." He described his working relationship with President Faust as strong, saying, "From before I started, through today, and through August 1, Drew Faust has been a big supporter of me, of me coming here, of what we tried to do together, what we have in motion." He went out of his way to compliment the work of other colleagues as well, including Dan Shore, vice president for finance and chief financial officer; Jane Mendillo, president and chief executive officer of Harvard Management Company; President Faust again and her staff; and the deans and their leadership teams. Working as executive vice president had been "an incredible opportunity," one that extended well beyond philanthropic involvement with the University. He hoped that his work had brought Harvard "a step farther along," and said that he was "stronger for the experience" himself.
Although the formal announcement said Forst would return to the financial industry, he said he had not yet lined up his new position. His focus, he said, remains on fulfilling his Harvard responsibilities through the date of his planned departure, being sure that his colleagues have a clear direction for their work, and preparing to relocate his family to the New York area.
In a subsequent telephone conversation, on May 28, Faust said of the timing of Forst's departure, "He and I began talking about this several weeks ago." The decision to leave Harvard, she emphasized, came from him: "It was really him. He said, 'I need to make a change.'" While leaving it to Forst to characterize his reasons for that decision, Faust stressed that "he was enormously important to me this year," particularly as the University felt the consequences of the world financial upheaval (notably, the sharp decline in the value of the endowment). She said that she had turned to Forst both for specific measures related to Harvard's response--such as the bond offerings last December--and for general context on financial concerns newly relevant to her leadership of the institution, from measures of stock-market volatility and international interest rates to the University's credit rating. Faust echoed Forst's words on their close working relationship and daily interactions, and said, "He's been great to work with." In light of his willingness to continue being involved with Harvard through high-level committees, she said that she looked forward to staying in touch after his formal departure on August 1.
Forst brought to the new role of executive vice president deep experience in both administration and financial services. The latter skills became unexpectedly important as his arrival on campus last September coincided with the most dangerous moments in the credit crisis. Looking ahead, Faust said, the role has been "redefined by the new world we find ourselves in." With Sally Zeckhauser's retirement, she noted, the leadership and organization of many central administration functions and services would be reconfigured. With the pace of planning, development, and construction in Allston changed "because there's not so much activity over there" as had been envisioned only a few months ago, that central administration priority will be reconfigured as well, she noted. And in light of tight budget constraints, Harvard's "schools are perforce considering collaborations…that many of us would not have been in a position to consider a year ago," putting a premium on coordination of administrative and support systems. All those changed circumstances make the executive vice presidency--a position Faust said she had strongly advocated since her appointment as president--"even more important now." Financial planning and strategy have been made more important by the external climate, as well, but the new "organizational imperatives" figure large in the portfolio of Forst's successor "from the get-go," Faust said. "It's an enormous portfolio of assignments and skill sets," she acknowledged, as a search begins.
How will decisions concerning financial strategy be made in the interim? Faust noted that Forst would remain at Harvard through July. She noted that CFO Dan Shore was "terrific," that Harvard Management Company CEO Jane Mendillo and University Treasurer James Rothenberg were involved in important, continuing roles, and that Harvard Business School dean Jay Light (who is a director of the management company), among others, also remained regularly involved in advising on such matters.
In a letter to the community announcing Forst's departure, Faust wrote:
Ed Forst has decided to step down Aug. 1 as Harvard's executive vice president in order to return to New York, his longtime home, and to the financial services industry, where he has spent nearly all of his distinguished career.  

I am very grateful for what Ed has done to shape the role of the executive vice president and to help Harvard chart a sound course through what has been an economically challenging time for our University, as for many others.  His financial experience and expertise have been particularly important, and I know we will continue to benefit from his advice as a long-devoted alumnus and to build on a number of the initiatives he has set in motion.  

We intend to move expeditiously on the search for a new executive vice president, and Ed and I will be working together with others to assure a smooth transition.
The full announcement read:
Edward C. Forst has decided to step down as the University's executive vice president as of Aug. 1, to return with his family to New York and to resume his career in the financial services industry. 

"Ed has been a leader in the financial industry for 26 years," said President Drew Faust. "His expertise and experience have played a central role in shaping Harvard's response to the extraordinary upheaval in the financial markets this year. I am grateful for what he has done to help us navigate a year of particular challenge and change, and I wish him all the best in his plans to return to New York, his longtime family home, and to the financial world, his longtime professional home. He will remain a valued alumnus and adviser, and I know we will continue to benefit from his knowledge and insight."

Forst will continue in his role through the end of July, and after that will remain an active adviser to the University on financial and capital planning matters. Forst will continue to serve on the University's Debt-Asset Management Committee and will join Harvard's Committee on University Resources. 

"I have been devoted to Harvard since I arrived here as a freshman in 1978," said Forst. "It has been a privilege to lead the University's financial, administrative, and human resources teams during such an unprecedented time in the University's history, and I am very proud of all that has been accomplished by the talented colleagues I've worked with at Harvard. I look forward to continuing my close engagement with the University as an adviser and volunteer."

Forst is a 1982 graduate of Harvard College and received his M.B.A. from Wharton in 1988. He has served as co-chair of the reunion gift committee for his 20th and 25th Harvard College reunions and as vice chair for his 15th reunion. From 2005 to 2008, he co-chaired the University Committee on Student Excellence and Opportunity, which was established to explore ways of reducing financial barriers to attending Harvard.

Forst came to Harvard in 2008 from The Goldman Sachs Group, Inc., where he was a member of the Management Committee, and most recently served as the firm's global head of the Investment Management Division. He is currently a trustee of Carnegie Hall and previously served as a trustee of Woods Hole Oceanographic Institution, a private nonprofit ocean research, engineering, and education organization.

Faust said she would be moving expeditiously with the search for a new executive vice president, in consultation with deans, key administrators, and others.
You might also like
Genetic analysis reveals a culture enriched from both sides of the Danube.
Harvard researchers illuminate a longstanding epidemiological connection. 
Harvard's Faculty of Arts and Sciences broaches two tough topics.
Most popular
Professors' humble beginnings, concentration choices, and a mini history of Harvard and Radcliffe presidents
Brief life of a feisty mountaineer: 1859-1925
Realizing the full potential of black employees
More to explore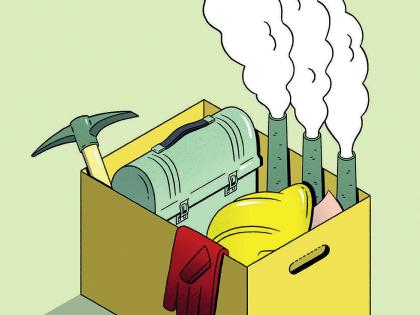 Expect massive job losses in industries associated with fossil fuels. The time to get ready is now.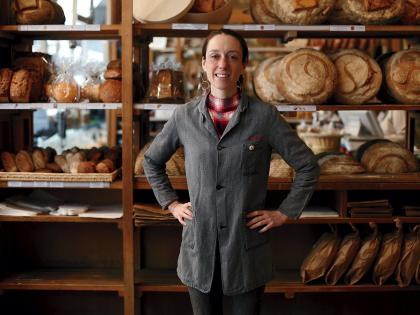 A third-generation French baker on legacy loaves and the "magic" of baking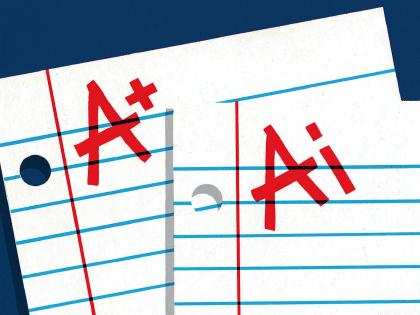 Generative AI can enhance teaching and learning but augurs a shift to oral forms of student assessment.