To Improve America's Schools, Duncan Calls for Stepping "Outside Our Comfort Zones"
Speaking at the Graduate School of Education, U.S. Secretary of Education Arne Duncan '86 defended some controversial policies from his first year.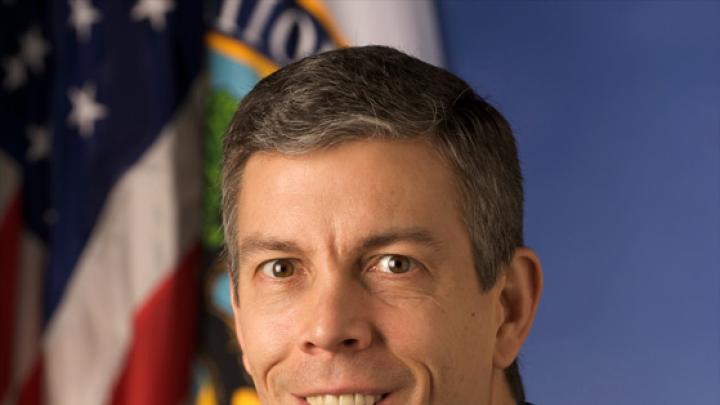 For too long, Americans have been afraid to have the difficult conversations about education, U.S. Secretary of Education Arne Duncan '86 said in a speech at Harvard Graduate School of Education on February 26.
As a society, Duncan said, we've hesitated to recognize excellent teaching because by implication that would mean someone else is a less good teacher; and we've been reluctant to criticize failing schools lest hard-working teachers be blamed for the effects of poverty, fractured families, and other social problems. Although our country can't let those social problems slip off the agenda, he added, we need to recognize that "great teachers make an extraordinary difference, and great principals make a huge difference. In education, talent matters tremendously."
Duncan—the former chief executive officer of Chicago's public schools, who was profiled briefly in Harvard Magazine in 2002—acknowledged that the policies of his first year as secretary have ruffled some feathers, but said the state of American education demands swift, dramatic action. Although not everyone will approve of each new initiative, he said, "I would argue we've done nothing for far too long." He kept a civil, hopeful tone even in response to adversarial questions, and the mood was generally supportive: he received spontaneous applause when he decreed that "every teacher today has to be a teacher of special education" (on the point of ending policies and school cultures that pit groups of teachers against each other, to students' detriment), and a standing ovation at his speech's end. 
He reserved his harshest words for people who have excused the worst-performing schools—those who say sky-high dropout rates and dismal test scores simply go with the territory of running a school in a rough neighborhood. "In this country, we've been good about creating schools that are good enough for someone else's children," he asserted. "We haven't been good about creating schools that are good enough for our own children." He elucidated by telling the story of a Philadelphia school he visited after the majority of the teaching staff had been fired and replaced under the new Department of Education (ED) ruling that the lowest-performing schools in each state must implement one from a menu of reform options. The staff turnover brought a change from constant fights among students to almost no violence; when Duncan asked the students why they fought so much before, he said one told him, "We were expected to fight."
Responding to a question from Massachusetts Teachers Association vice president (and Cambridge Teachers Association president) Paul Toner, Duncan defended a similar decision by a school board in Central Falls, Rhode Island (which voted to fire all the city high school's teachers on February 24). At that school, Duncan said, "more than half the students aren't graduating—and that number is getting worse, not better." Throughout the talk, he kept coming back to his goal of reducing the country's dropout rate, currently 27 percent. Of the roughly 100,000 public schools in the United States, just 2,000 produce more than half of the nation's dropouts, he said—so he is targeting the bottom 1 percent for drastic, immediate change.
---
Some audience members questioned whether Duncan's policies were hostile toward teachers and would ultimately result in closure of neighborhood schools. "There are lots of ways of challenging the status quo without closing schools," Duncan responded. "What I'm saying is that we can no longer be passive."
Under the new policy that has prompted some schools to fire teachers, the other options include school closure; takeover by a charter or school-management organization; and "transformation" (via changes including a longer school day) while keeping the existing staff and organizational structure in place. The audience was perceptibly relieved when Duncan clarified that schools that try new strategies won't be closed, or their staffs fired, if the strategies aren't runaway successes in the first year. In the first round there will be "a lot more losers than winners," he said, and the department plans to offer two subsequent rounds of funding for improving failing schools. "I think what folks haven't understood is how many opportunities are out there," he said. The bottom line: "Not doing anything is not the answer."
Not everyone will be happy with everything that's tried, he acknowledged. But the consequences of not acting are dire. "Let's all move outside our comfort zones," Duncan urged—"management, union, everybody"—to ask how best to help America's children. 
Duncan preaches a mix of accountability—including identifying teachers, schools, and parents that aren't holding up their end of the bargain—and flexibility for schools and teachers that do well. "You can have four degrees, but if your students aren't learning it doesn't matter," he said. "You can have no degrees, but your students are learning—I want more of those teachers."
Unlike the Bush administration's No Child Left Behind (NCLB) Act, with its heavy focus on test scores, Duncan said he supports more robust ways of evaluating teachers: "Anytime you say teachers should be evaluated 100 percent on a test score, I think you're crazy," he said. "Anytime you say teachers shouldn't be evaluated at all on student achievement, I also think you're crazy. There's a middle ground here that folks have to get to. I've said repeatedly that we have to look at multiple assessments."
Duncan did not mince words in his criticism of NCLB, which labeled schools as failing but, he said, did not do enough to help them improve. "Under No Child Left Behind, nothing changed," he charged, then repeated himself: "Nothing changed." For one thing, he said, NCLB focused on absolute test scores, to the exclusion of whatever progress schools made. "If you focus on absolute test scores, you create all the wrong incentives," he said. "Every student can learn and grow. If you focus on growth, you take away those perverse incentives."
---
He promised that his administration would address vexing wrinkles in NCLB, such as the fact that if non-native English speakers improve their English enough to join the mainstream group, the school gets no credit for that improvement, and in fact may suffer because of it: the students' excellence among English-language learners means nothing once they are transferred into the same group with native speakers, among whom they may rank toward the bottom.
Asked whether arts education was a priority for him, Duncan said, "It's a huge priority." He said "narrowing of the curriculum" under NCLB was "the largest, the loudest, the most consistent complaint I had" as he traveled the country during his first year as secretary. He aims to bolster the status of not just the arts, but also sports in schools. And, he said, "I think we have to do this in the primary grades. We have to give students a chance to find their passion and develop their skills."
Duncan lauded the Obama administration for its financial commitment to education reform, noting that the president's first budget increased the ED budget by $100 billion over the previous year. And he argued for continuing that trend: rather than bailing out banks, Duncan said the country needs to "educate our way to a better economy."
This applies to post-secondary education as well: Duncan spoke in support of increasing funding for student loans and grants—and for further decreasing the maximum percentage of their annual income that college graduates can be required to spend to pay down their student loans: from the current 15 percent down to 10. He also advocates loan forgiveness for college graduates who spend 10 years working in the public sector. Finally, Duncan argued that the FAFSA form—which college applicants and their parents must fill out to qualify for financial aid—must be made simpler: "The form itself is a huge barrier, a huge impediment."
Besides flexibility and accountability, the third pillar of Duncan's credo seems to be equality of opportunity.
Historically, he said, "wealthy families in our country have had two, three, four great educational options to choose from," whereas poor families often had only one option, and a subpar one at that. Duncan says he is challenging the country, and his department, to move toward a world in which poor families have as many options as wealthier ones.
This is a thorny problem, as Duncan acknowledged when questioned twice about how he would address school segregation. Other than saying he aims to "get good teachers and principals to communities that haven't had them," he did not specify solutions that he supports. But he said the department would announce something on this in the "next couple of weeks."
Duncan mentioned growing up in Chicago and seeing his mother tutor students from an impoverished neighborhood nearby. Three of those students became, respectively, a Hollywood director, a brain surgeon, and a Chicago public-school administrator, to give a few examples. But Duncan said he worried about the students who didn't have the benefit of extra tutoring. And, he added, "I think it is so hugely important for children to grow up around people different than them. I think every day how blessed I was to grow up in an integrated community. I know how unusual that is."
Click to read the University Gazette coverage of Duncan's speech.
The New Yorker recently profiled Duncan; a subscription is required to get the article text.
You might also like
Genetic analysis reveals a culture enriched from both sides of the Danube.
Harvard researchers illuminate a longstanding epidemiological connection. 
Harvard's Faculty of Arts and Sciences broaches two tough topics.
Most popular
Professors' humble beginnings, concentration choices, and a mini history of Harvard and Radcliffe presidents
Brief life of a feisty mountaineer: 1859-1925
Realizing the full potential of black employees
More to explore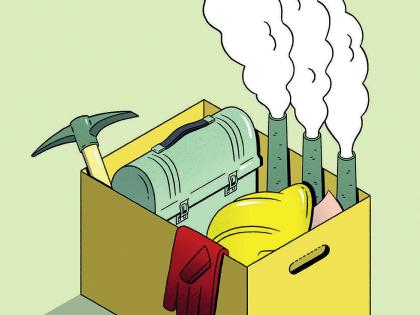 Expect massive job losses in industries associated with fossil fuels. The time to get ready is now.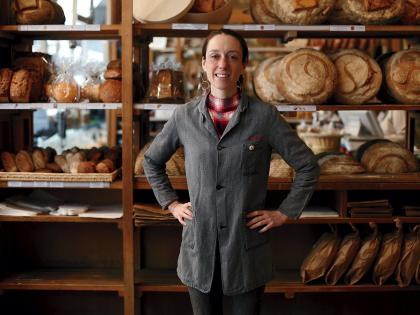 A third-generation French baker on legacy loaves and the "magic" of baking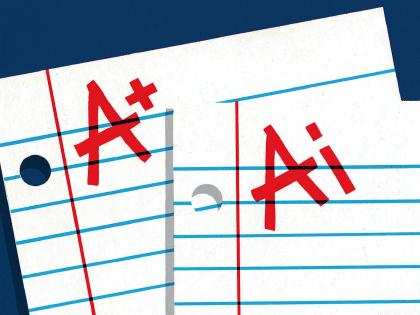 Generative AI can enhance teaching and learning but augurs a shift to oral forms of student assessment.