Harvard Headlines: Childhood, Unorthodox History of Science, and Lordship in the Twelfth Century
Three recent reviews of books by Harvard-affiliated scholars (two faculty members and one alumnus).
Among recent Harvard-related book reviews:
The Atlantic ran literary and national editor Benjamin Schwarz's review of The Evolution of Childhood by Melvin Konner, Ph.D. '73, M.D. '85, in its May issue. Konner's ambitious book, which encompasses disciplines from genetics to ethnology, is "the flower of an astoundingly productive and innovative period of scholarship," Schwarz writes. Konner investigates such issues as the early development of the brain, the various biological foundations for human patterns of behavor and identity, and the acquisition of language. One of his central ideas is that playing "may be the primary means nature has found to develop our brains." Why do we play? Although it costs energy, involves many risks, and apparently gives us no serious benefits, the fact remains that "the smartest mammals are the most playful." Playing, Konner argues, has benefited us in many ways, from sharpening mental and physical skills to making us happier. In the end, all Konner's research is used as a springboard for his bold, speculative theories about the nature of human life. The book's encyclopedic range does encompass faults, Schwarz concludes: "[Konner's] writing fails to sustain a consistent precision and focus…But only a book of such staggering ambition can be faulted for failing to achieve consistent greatness."
The June 24 New York Review of Books ran Jenny Uglow's review of Ford professor of the history of science Steven Shapin's Never Pure: Historical Studies of Science as if It Was Produced by People with Bodies, Situated in Time, Space, Culture, and Society, and Struggling for Authority and Credibility (the full review is available to subscribers only). Shapin's arch title is "a good indicator of what we should expect" his style to be—unorthodox, playful, and with a "leaping range of reference." Until his Harvard appointment in 2004, his nontraditional and unorthodox approach to his field for many years left him outside the formal academic hierarchy of the history of science: he used to be in a sociology department at the University of California, San Diego. (Read Shapin's review of James Watson's memoir, from the January-February 2008 Harvard Magazine.) His new book, a collection of essays that range back to 1984, abounds in historical and scientific interest, Uglow says:
Explorations of the preconditions for accepting any body of knowledge, Shapin tells us, were a kind of "infatuation" among historians of science in the 1990s…Establishing credibility in any claim involves understanding the unspoken subtleties of social forms: what kind of person is a good witness, what language persuades and what affronts. Shapin deduces that…we accept "facts" as true when they are vouched for by people we trust in a given role, "teachers, professors, physicians, nurses, plumbers, mechanics, colleagues."
He also examines the assertion that scientific knowledge is universal and not confined to or determined by geography, drawing on a host of historical examples to indicate how nebulous scientific discovery can be. Yet another issue Shapin analyzes is "the moral weighting" of scientific findings; scientific knowledge, he shows, can often be "couched as advice or prescription, as in medicine or dietetics." Shapin "has been chasing definitions of credibility and trust, authority and 'expertise' for years, not as abstract concepts bus as lived experience," Uglow writes. "The resulting view is always worth the detour." 
The same issue of the New York Review of Books also ran Robert Bartlett's review of Lea professor of medieval history emeritus Thomas Bisson's The Crisis of the Twelfth Century: Power, Lordship, and the Origins of European Government (the full review is available to subscribers only). According to Bartlett, Bisson's book is concerned first and foremost with the idea of lordship and its political ramifications in the twelfth century and in subsequent European history. Bisson argues that from 1020 until 1060 there was "'a terrifying collapse of public justice and the imposition of a new order of coercive lordship over an intimidated peasantry.'" Bartlett writes that Bisson uses an initially idiosyncratic terminology to distinguish the modern conceptions of certain terms from their medieval meanings—thus "lord-king" and "lord-archbishop." These terms indicate, Bartlett argues, that "every ruler of this time was also a lord, a master of men, a patriarch of some kind, possessing his position as inheritance or property, rather than (or as well as) holding it as an office." He then quotes Bisson: "'There is no sign that European people in the twelfth century thought of lordship and office as contrasting categories.'"
In addition to those factors, there was also a "dualism of lordship and the state," which made pledges by lords and kings to protect the weak unrealistic in the context of the pervading ethos of warlords who "were trained in, and glorified, war, and expected to live off it, as well as off the tribute of a subjugated peasantry." The political hierarchies of that time, Bisson argues, cannot be classified as government because they did not meet three criteria for government: "accountability, official conduct, and social purpose." Bisson's book does not limit itself to historical reflections and conclusions, Bartlett writes; he thinks "deeply about the benefits and advantages of government." Although the same cannot be said for every period in history, Bisson contends that "'if ever government was the solution, not the problem…it was so for European peoples in the twelfth century.'"
You might also like
Toward another apartment complex on Harvard-owned land
Stepping down after 30 years of University service
Harvard researchers seek to empower individuals to steer their own careers.
Most popular
Lest young ladies' "tides" be deranged
A community letter as the new administration begins
More to explore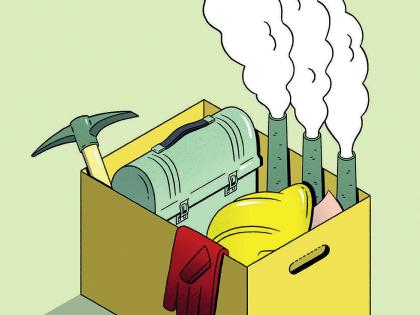 Expect massive job losses in industries associated with fossil fuels. The time to get ready is now.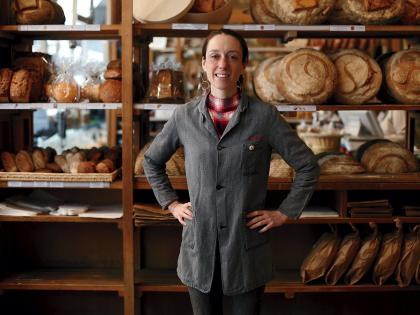 A third-generation French baker on legacy loaves and the "magic" of baking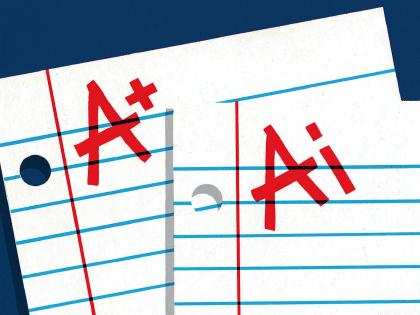 Generative AI can enhance teaching and learning but augurs a shift to oral forms of student assessment.