What Books Are For
The Radcliffe Institute's "Why Books?" conference touches on a timely theme.
The Radcliffe Institute was filled to capacity on October 29—not just by historians, literary critics, librarians, computer scientists, and sociologists, but also by graphic designers, publishers, writers, and marketers. What brought hundreds of people with diverse and sometimes disparate interests and motivations together in one place?
Books—and not their end, but rather their future. In fact, one of the goals of the Radcliffe Institute's two-day conference asking the question "Why Books?" was to avoid the topic of the death of the book altogether. "At the beginning of planning, someone said, 'I hope this isn't about the end of the book!'" recalls Barbara Grosz, dean of the Radcliffe Institute. The question of whether the book is an endangered form has become commonplace in recent years, and Radcliffe hoped to avoid having a merely "normal" conference by drawing on a more eclectic range of speakers and asking questions meant to unsettle rather than confirm existing judgments. As Grosz put it, "Planning the ordinary conference on books would not involve a chemist with expertise in electronic ink."
The conference organizers—Lea professor of history and Harvard College Professor Ann Blair and professor of English and Harvard College Professor Leah Price, senior adviser in the humanities at the institute, who together direct the faculty seminar on the History of the Book at the Harvard Humanities Center—also wanted to avoid having a conventional conversation about the role books play in our lives. "We tend to contrast a sense of the ways in which we actually use digital media today with an idealized picture of the way people in the past used print," says Price. "You know, saying that today we are distracted, we have short attention spans, we don't read from beginning to the end, whereas in the past, with printed books, everyone was absorbed, all texts were literary, all reading was linear. And of course none of those things are true about printed books. Ann and I wanted to restore a kind of historical perspective to these debates about what's going on in the present."
With that in mind, plans for a chronologically organized conference gave way to a schedule that emphasized the functions of books—what books do and what is done to them. Blair describes it as "a fairly present-minded conference," noting three sets of themes within the larger question of "Why books?": "We oriented it toward storage and retrieval, circulation and transmission, and then reading and use."
Each theme was addressed by two panelists, from contrasting fields, who presented a way of thinking about the issue from their respective disciplines. So Matthew Kirschenbaum, professor of English at the University of Maryland, talked about the role of the digital in the humanities as a basis for his discussion of "Storage and Retrieval" with Adrian Johns, professor of history at the University of Chicago, who contemplated the possibility and implications of a universal library. Isabel Hofmeyr, professor of African literature at the University of the Witwatersrand in South Africa, analyzed patterns of "Circulation and Transmission" between Africa and India in the writings of Gandhi while Meredith McGill, professor of English at Rutgers University, discussed the importance of the two concepts in reading the American poet Frances Ellen Harper. And Paul Duguid, professor at the UC Berkeley School of Information, discussed the hazards of applying search technology to books while trading observations on "Reception and Use" of books with Elizabeth Long, professor of sociology at Rice University, who offered accounts of the emotional attachments that readers develop for books. "One of [Radcliffe's] missions is to facilitate border crossings between disciplines," Price comments. "A conference on this subject can't just involve literary critics like me and historians like Ann. It's a topic that you really need to attack from a lot of different angles, and Radcliffe is the ideal place to do that because it stands outside of departmental divisions."
All these discussions occurred on Friday. Thursday was dedicated to a relative novelty for an academic conference: field trips, or "site visits," to a variety of locations devoted to books around Harvard. Blair thinks the site visits "are certainly a first for Harvard conferences, and they're something that both Leah and I wanted to bring to fruition because it is unusual to be able to offer as many resources as Harvard has." Price explains further: "We wanted to acknowledge the physicality of the book by including not just academics giving papers, but these Thursday field trips that will take people to rare book libraries, to preservation centers, to the museums, to the kinds of facilities that aren't normally open to the public to get access to the book."
Topics ranged from the process of designing a book at Harvard University Press, to a walkthrough of the procedures for archiving Web-based materials like blogs, part of an ongoing project to document the lives of contemporary women at Radcliffe's Schlesinger Library on the History of Women in America. There were two workshops demonstrating hand-printing methods using Harvard's letterpress equipment; tours of the Weissman Preservation Center, where rare and fragile materials are restored and preserved; and a number of opportunities for libraries around Harvard to display holdings that frequently go unseen. Schlesinger Library, for example, was able to display choice selections from its collection of cookbooks, one of the best in the world, under the direction of Marylène Altieri, its curator of rare books. "The great thing about these site visits is it gives us a chance to show materials that people wouldn't get to see if they just came into the library, because so much of our material is stored in vaults or offsite," says Altieri. "Having a chance to bring material out and show it to people in a setting where we can talk about each individual item is a terrific opportunity."
Erin Trahan, a Boston-area writer who works for the Independent, an online-only magazine with a print archive of 30 years, came to the conference to learn about what might be involved in placing that archive online. "Library science, archiving, how to pick up the past and utilize it—it's not my expertise. If I do digitize it, how do I present it? Do you separate articles, or do you present entire issues? I hoped this would help me think about that," she explains. "One of the interesting things for me was to learn exactly how far we've come."
Ann Thompson '61, Ph.D. '73, a retired medievalist from Bates College, was intrigued by the language of online information management. "One of the things I found interesting was this: What is a 'cloud'? Someone I was sitting by told me he was writing a Ph.D. dissertation on that topic." The extensive discussion of digital information management and the language of modern technology seemed to suggest that the meaning of a "book" might be much broader than its conventional sense, extending to the brand-new as well as the well-worn. Pforzheimer University Professor Robert Darnton, director of the Harvard University Library, observed, "Old books and e-book do not represent opposites and contradictory extremes of some kind of spectrum along the lines of communication….They are more complementary than contradictory, more allies than enemies."
There seemed to be a general consensus among both the speakers and the audience, though, that the future of the book was not just likely, but secure. As sociologist Elizabeth Long commented: "Book readers are curiously pragmatic, willing to swing either way, so long as they can keep reading." 
Brett Rosenberg '12 contributed to reporting for this article.
You might also like
Genetic analysis reveals a culture enriched from both sides of the Danube.
Harvard researchers illuminate a longstanding epidemiological connection. 
Harvard's Faculty of Arts and Sciences broaches two tough topics.
Most popular
Professors' humble beginnings, concentration choices, and a mini history of Harvard and Radcliffe presidents
Brief life of a feisty mountaineer: 1859-1925
Realizing the full potential of black employees
More to explore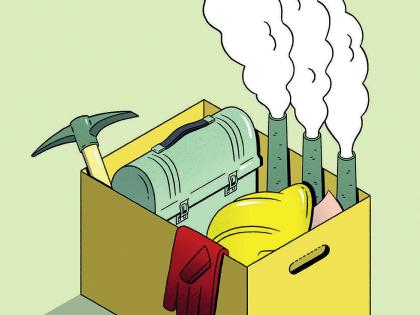 Expect massive job losses in industries associated with fossil fuels. The time to get ready is now.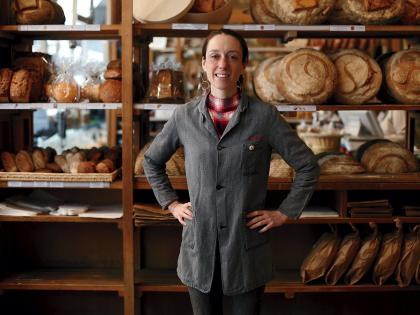 A third-generation French baker on legacy loaves and the "magic" of baking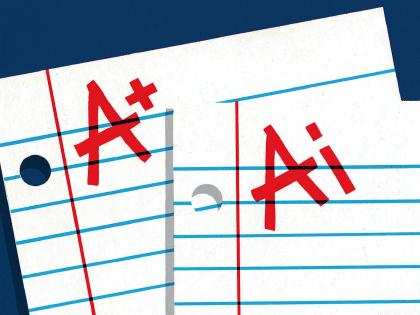 Generative AI can enhance teaching and learning but augurs a shift to oral forms of student assessment.