A Wheel of Fortune, a Three-Legged Chair, and a New View of the Charles River
The Morning Exercises, with video of the student speeches. Plus, seniors receive the best advice delivered by the late Peter Gomes over the years.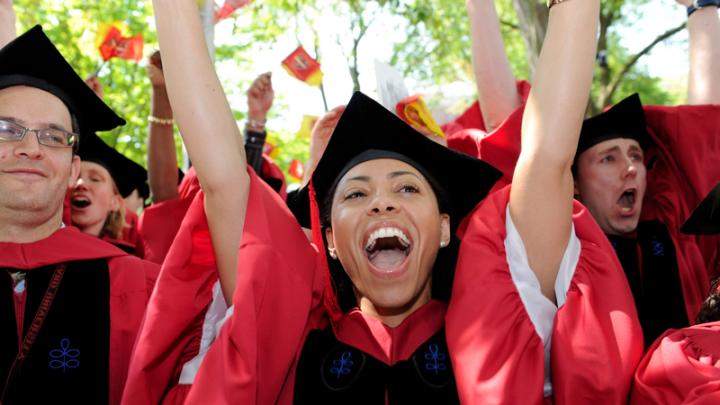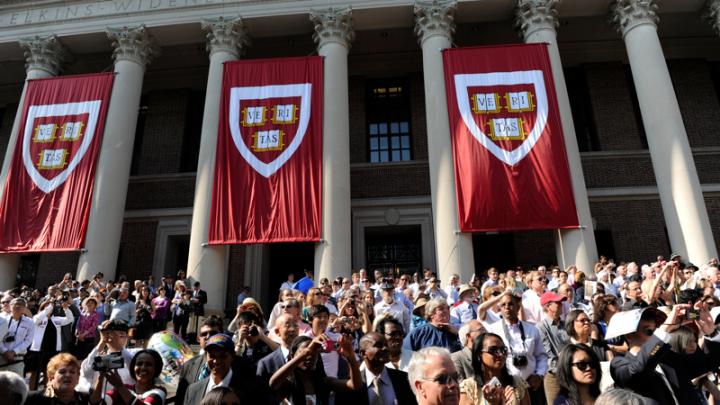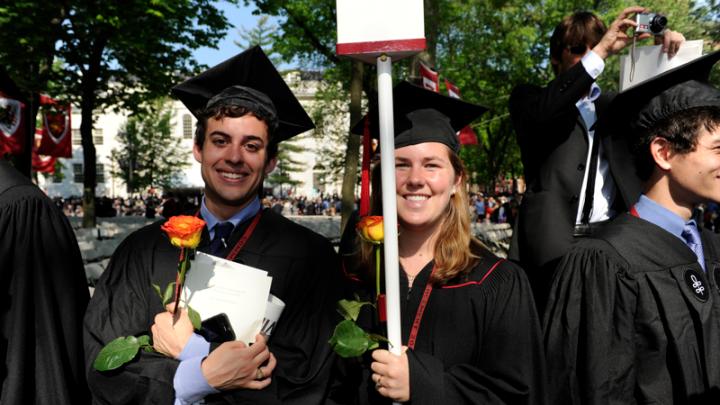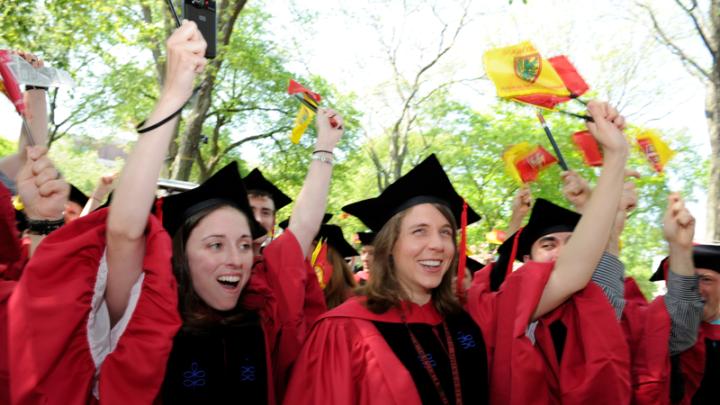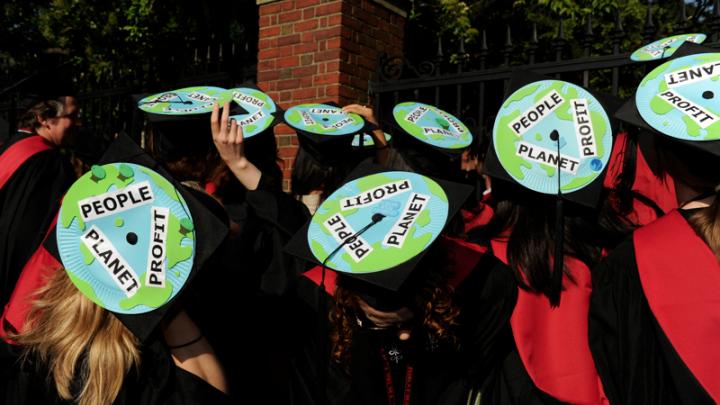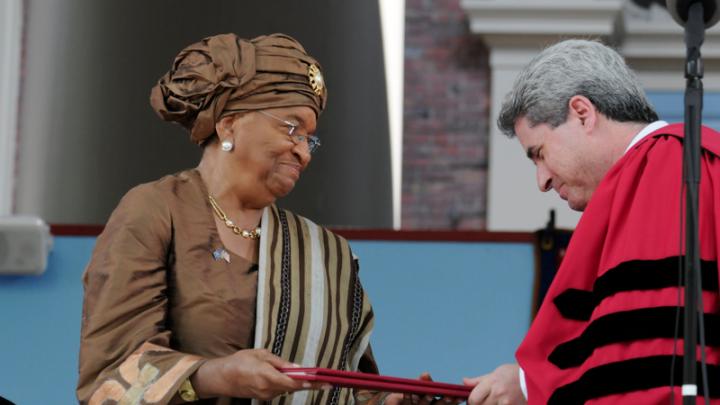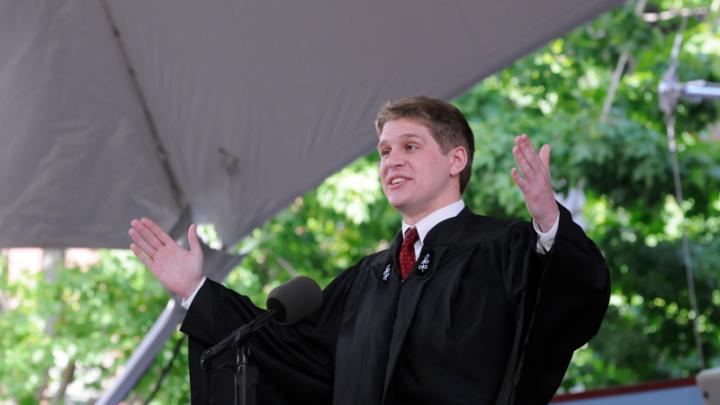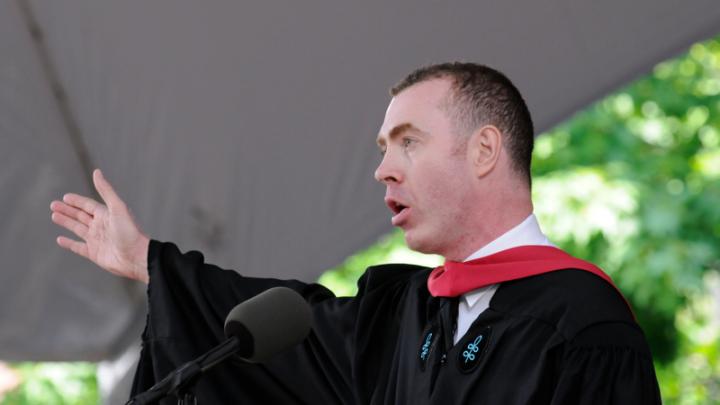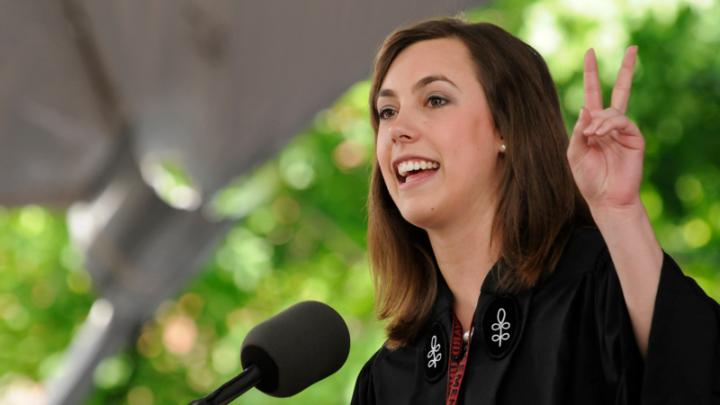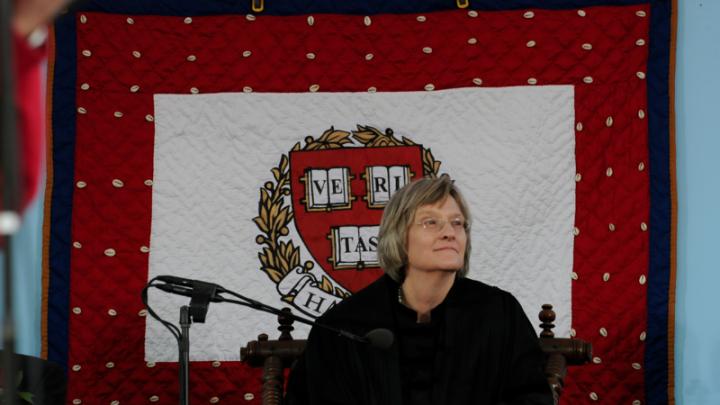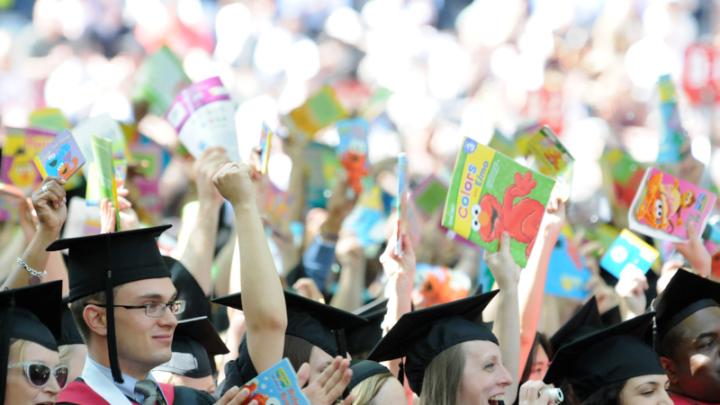 Scroll down for videos of the student speeches.
Graduating seniors began Commencement day in the Memorial Church, where the Reverend Doctor Wendel W. Meyer, the church's acting minister, culled the "Top Ten Pieces of Advice" from the many senior chapel talks given over the years by the late Reverend Peter J. Gomes. Here, in brief, is Meyer's list:
10) Think small and act large….focus your abilities on things you can actually accomplish and control, like: yourself, your temper, your manners, your values, your soul.

9) What counts most in life it how you cope with failure, not how you deal with success.

8) Jettison all of your toxic regrets.

7) Get over it, get used to it, get on with it….Life is inherently messy, filled with unfinished business…if we are to live well and not just think about living, we had better take care of those things that are right before us and doable.

6) Know that you are naked, as Adam and Eve discovered when they ate the forbidden fruit…Know your limitations and then adapt.

5) Learn to cherish those limitations. The trick in life is not to know how to get what you want but to live life well when you don't get what you want….The greatest skill in life is to learn how to keep those disappointments from inhibiting your sense of happiness and your enjoyment of the many gifts life will continue to offer you.

4) Be overwhelmed wth opportunity….be intimate with the immensity of life, not intimidated by it.

3) Live in the present…Don't be shackled by regrets from the past or anxiety about the future.

2) Find your vocation. Don't just get a job….The author and theologian Frederick Buechner wrote that your vocation is "where your great joy meets the world's greatest need." Find that holy intersection and—for God's sake—don't settle for less.

1) Not from Gomes, but from an old psychiatrist, who was always amazed at "how many people would rather be right than happy."  Or, according to a Zen saying: "Do not seek the truth. Only cease to cherish opinions."
Latin orator Charles C. Bridge, a senior graduating with a degree in classics, noted the "unique significance" of this being Harvard's 360th Commencement. "Not even I, a student of classical literature, could be unaware that a circle is divided into 360 parts," Bridge said (according to the English translation of his remarks). He quickly followed up with a classicist's take on the mathematical observation: "In antiquity, the wheel was a symbol of the capricious and cyclical nature of the fates—a single spin could bring disaster upon the most fortunate and uplift the luckless."
The title of Bridge's address, "Rota Fortunae," was a reference to this wheel. (The English translation struck a pop-culture note not found in the Latin: "the Harvardian Wheel of Fortune.")
Bridge noted that the rota fortunae had plunged his classmates "into the depths of despair" ("our nightly hours of sleep and our grades in Orgo plummeted lower than ever") before depositing them back "exactly where we began, with the same excitement and limitless potential that we brought to our first freshman gathering in this very location."
In closing, he cautioned against relying too much on that wheel: "Go forth, noble classmates, and make your own good fortune."
The undergraduate English address by chemistry concentrator Kathleen J. Coulson was a commentary on the three-legged chair on which the University President customarily sits during Commencement exercises. (Coulson noted that the chair has been in use since the presidency of Edward Holyoke, from 1737 to 1769.)
The three legs, Coulson mused, might represent the three pillars of a Harvard education: academics, peers, and community.
Her academic experience, she said, taught her the meaning of liberal arts: "Chemistry is not just chemistry. It's one of many subjects where women have traditionally been underrepresented, the history of which was told to me in the women and gender studies department. It's also a mystical science that English literature has sought to depict for generations, dating back to the poison-dispensing apothecary of Romeo and Juliet. By understanding the ways that my primary concentration relates to other disciplines, I can try to make sense of the world through a more complete point of view."
Coulson recalled feeling "scared out of my mind" to share her views about politically charged issues with her classmates when she first arrived at Harvard. "We were unsure of how to express ourselves," she said, "unsure of how our beliefs might affect our personal relationships." Gradually, she said, she and her classmates came to see the power in honest and open "sharing of ideas."
Finally, Coulson noted that her Harvard experience was not defined only by her classes or her fellow students. She spoke of her work, through the Phillips Brooks House Association, with high-school students who had recently moved to Boston from other countries, and of being invited to dinner at the home of a family of Iraqi refugees: "Their willingness to share and be vulnerable reminded me of the kind of familiar love that is so easy to forget on a college campus."
In closing, Coulson wondered, "What happened to that fourth leg, and why was it left out?" Her answer: "Perhaps that fourth leg was left out strategically, to remind us that our learning experiences aren't over and that we must continue to seek out opportunities to expand our support systems in years to come."
In the graduate English address, Adam Price asked the new graduates to think of the day not as Commencement day but as independence day.
Price, a former member of the British Parliament who represented Wales, received a master's degree in public administration from the Harvard Kennedy School today.
For his listeners, he conjured up a historical view of the Charles River circa 1775: on one side, George Washington's army was housed in Harvard Yard ("wracked by exhaustion and fear, sustained only by coffee, canteen food, and the promise of future happiness… It sounds a bit like finals week"). "Lined up on the opposite bank were hundreds of my Welsh ancestors…fighting for the British army.
"I suppose I should apologize, really," Price joked. "You seem to have made a success of this independence thing."
He noted that 14 signers of the Declaration of Independence were Welshmen "who had found here, like me at Harvard, a space to think and chart their own course." Price praised these revolutionaries: "Unlike the hidebound British…they struck out on their own, and built something new together."
Warning of humans' disturbing tendency to go with the flow—as with people's willingness to administer electric shocks when directed to do so in the psychology experiments of Stanley Milgram, Price said: "Without our willing to be wrong, we can never be right… The world needs less of the same. It needs us to work together and think for ourselves. It needs the commonwealth of us and the republic of you."
The Morning Exercises also included the conferring of honorary degrees. Read about this year's recipients.
Updated December 11, 2013, to correct the source of the quotation provided in item 2 of the Top Ten list above. The original text referred to "author Frank Buechner." We thank Gabriel Pell for calling our attention to the error.
You might also like
A Harvard series explores South Korean cinema in the years following the Korean War. 
A deflating ending fashions a three-way title tie.
A 70,000 square-foot theater and teaching center, plus housing for Harvard affiliates
Most popular
The Ledecky Fellows provide an undergraduate perspective on life at Harvard.
A Harvard conference on diversity and academic inclusion
From the Missouri Compromise to the 2016 election, Kevin Young's Bunk takes stock of American hoaxes, con men, and race fantasies.
More to explore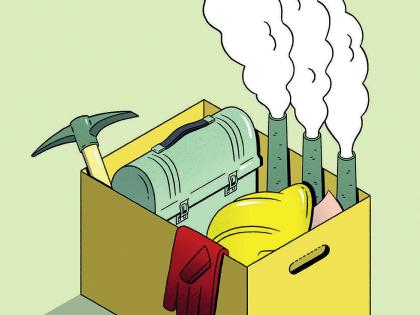 Expect massive job losses in industries associated with fossil fuels. The time to get ready is now.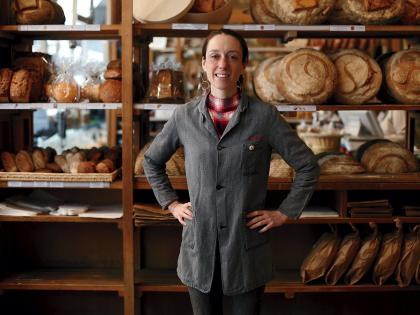 A third-generation French baker on legacy loaves and the "magic" of baking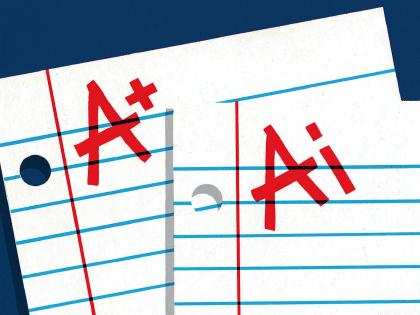 Generative AI can enhance teaching and learning but augurs a shift to oral forms of student assessment.