Mentoring and Moral Experience
On learning how to live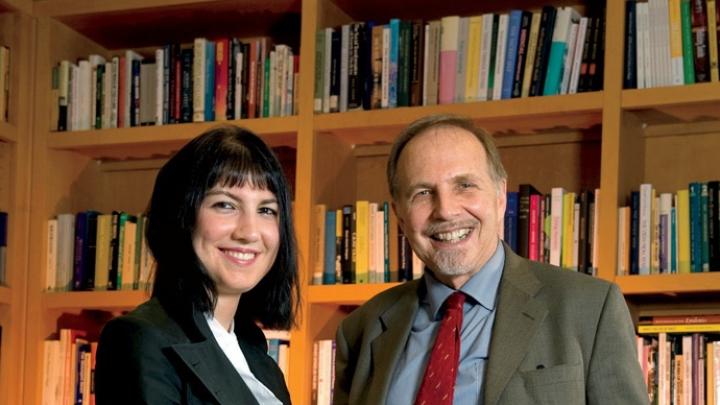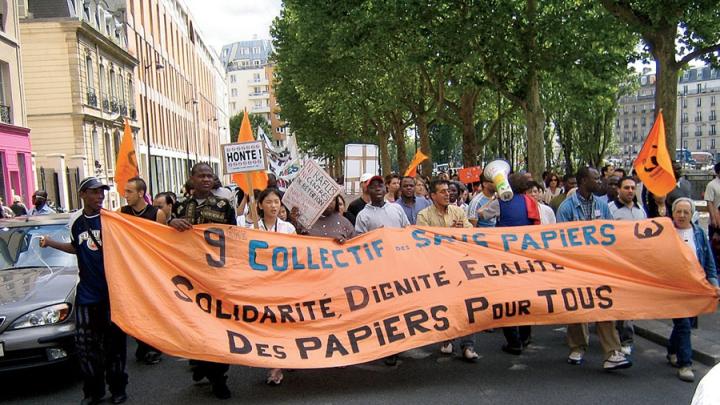 On March 4, Kolokotrones University Professor Paul Farmer, Ph.D.-M.D. '90, and Jim Yong Kim, M.D. '86, G '91, president of Dartmouth College (where he is also professor of anthropology and of medicine), jointly convened "From Social Suffering to Caregiving," a symposium and celebratory dinner honoring Arthur Kleinman on his seventieth birthday. The many-hatted Kleinman—Rabb professor of anthropology, professor of medical anthropology, professor of psychiatry, Fung director of Harvard's Asia Center—had taught both men, who were among the co-founders of Partners In Health, now internationally known for its pioneering delivery of health services to impoverished people in Haiti and elsewhere.
As it turns out, he has shaped entire academic fields, and taught dozens of influential professionals engaged in healthcare, medical scholarship, social policy, and service around the world. Twenty-five of those people joined Farmer and Kim to talk about how Kleinman had influenced their thinking and work. Among them was Darja Djordjevic '08, now a third-year M.D.-Ph.D. student in social anthropology at Harvard. As an undergraduate, Djordjevic had studied with Arthur Kleinman and become acquainted with his wife, Joan Kleinman, a Chinese literature scholar (whose suffering from Alzheimer's disease Arthur described in "On Caregiving," July-August 2010, page 25). Like other participants in the symposium, she knew that it proceeded under the cloud of Joan's terminal illness (she died two days later). Here are her remarks about her teacher, mentor, and friend. The Editors
"You're doing fine. But don't become merely a drudge," he wrote to me in an e-mail during the summer of 2007. "Spend some nights in the cafés eating tourchon de fois gras, sipping a premier wine, and enrich your own aesthetic, gastronomic, and oenological experiences."
A rising Harvard senior, I was doing my first ethnographic fieldwork in Paris, researching the condition of African refugee women at the Comede, a nongovernmental organization that provides free healthcare and social services to migrants from across the globe. For three months, I interviewed female patients, served as an English-French interpreter, and otherwise observed and assisted the staff. I was keen on building my life around what I saw as the powerful union of medicine and anthropology. Nevertheless, I felt anxious and overwhelmed. I doubted my ability to advance health equity and social empowerment of the global poor, and questioned whether I was simply buying into the discourse of scholarly abstractions or truly reaching for a service-oriented life. Arthur's words allayed much of my anxiety. I realized that I was not expected to be a martyr, to leave my former self behind in order to embrace an ethos of heroism. Arthur conveyed to me that the source of moral experience is a wholehearted, intense, and multifaceted engagement with all the arts, ideas, sensibilities, and values that brew within us or stir our curiosity. I have come to see this as emblematic of what it takes to be a rigorous anthropologist, and ultimately, what it means to hone our ability to care about and for other people. By pursuing such endeavors and commitments, we sway the homeostasis of our own physiology so that life can become a pragmatic realization of moral values and struggles that define who we are.
During my summer at the Comede, I interviewed women from across West and Central Africa. We shared little in the way of common experience. They were all victims of sexual and political violence. Their stories of poverty, persecution, and loss consumed me. Under Arthur's tutelage, my goal was to interpret their narratives and interactions within the French asylum system, to illuminate the lived experience of gendered violence and social vulnerability. I listened to these women. Although their ability to take action was terribly constrained, I came to recognize their concrete acts of moral resistance, such as denouncing the exploitative acts of their former persecutors in asylum court, or the sexual harassment encountered in migrant housing projects. I saw that macroscale political and economic processes may ensure marginalization in seemingly distant contexts: the transformation from indigent African woman to female asylum seeker did not empower, despite migration from a war zone to the stable outskirts of Paris.
I struggled with my own feelings of inadequacy and inaction as I witnessed the misery of my female informants, fearing that I was a naïve scholar selfishly collecting thick descriptions of suffering for my own academic advancement. Deep in the intersection of the French medical, immigration, and welfare systems, I was receiving a priceless education. What did I have to offer in return? Confronting my first moral crisis as a neophyte anthropologist, I did what Arthur had trained me to do best: I dove in head first. My informants from Anglophone West Africa spoke no French and had to navigate French bureaucracy on their own. I accompanied them to state offices, serving as their interpreter. I quickly took on the same role at the Comede. I spent some Saturday mornings hollering in the pristine boulevards of Paris at protests organized by refugee activists to demand healthcare, education, and asylum. These minor actions defined my moral response and allowed me to try out the habitus of a scholar-activist-advocate.
As soon as I graduated, I returned to France to earn a master's. At the Comede, I helped lead a new women's mental health program, did research at the National Court of Asylum, and engaged in activism for women refugee rights. Colleagues and I secured a meeting with a high-ranking official in the ministry of immigration. In the field, I was fortunate to be surrounded by people whose values and visions of a just society, in which the poor, the refugee, and the citizen should all enjoy the same right to health, resonated with my own. I acquired a more nuanced understanding of what it means to build community and to build communion: to do so we must identify what matters most to us, and thus become better equipped to care for others.
Having worked with Africans in France, at the intersection of the developed and developing worlds, I sought a way to integrate my interests in women's health and chronic disease. I found this in Rwanda, where I volunteered at Partners in Health and helped with the inaugural phase of the national cervical cancer program. On my third day at Butaro Hospital, we saw 42-year-old Vestine, a mother of four and subsistence farmer in a village eight hours away. She was both anxious and happy to be at the hospital. Prior to coming to Butaro, she had consulted a traditional healer, the only care available in her immediate community. With her soft features and warm demeanor, she radiated vitality. Under her white linen shirt, though, she was concealing advanced breast cancer. We kept her in the hospital for a few days and took a needle biopsy, which I packaged for a Boston pathology lab. She was sent home with palliative chemotherapy. Even in Boston, the chances of a cure would have been slim.
Lamenting our defeat, I tried to accept this moment as an inevitable part of the caretaker's confrontation with the limits of individual agency and the enduring imperative to carry on. My commitment was solidified by the momentum and enthusiasm the cancer program had stirred among Rwandan health workers and local peasant women. I was convinced that together, we could make it sustainable.
So often in medicine, there is no cure, no Band-Aid, no clear solution. Anthropology helps us respond to that reality: we move beyond "Do no harm" to deconstruct what is before us and ask, "What can still be done?" We acknowledge that the human race will never eradicate all disease or suffering. Yet if we constantly reevaluate our responses to human need, we propel ourselves to a greater humanity, to a more enduring and meaningful involvement in the lives of others. Anthropology complicates what we take for granted in medicine, reminding us to do better, to look for answers in the backyard of everyday moral and social experience.
Immersed in a society recovering from unspeakable catastrophe, I ruminated on the themes of my own path. In retrospect, I could identify caregiving as a pivotal value in my immediate family. Beginning early in my childhood, I witnessed and participated in the moral, emotional, financial, and deeply personal investments of caretaking, as my parents assumed responsibility for poor and sick relatives living through the wars of secession in the former Yugoslavia. They struggled with disillusionment and exhaustion while collecting humanitarian supplies for the daily victims of a disintegrating society and state that had defined itself as uniquely suited to care for its citizens. It was in my parents' home that I first encountered caregiving as a process in which we repeatedly recast our priorities, identities, and personal narratives in reaction to the plethora of emotions and changes that come with crisis. Even with pure intentions and self-sacrifice, caregiving is a moral act that inevitably brings us face to face with failure, loss, and despair.
Moved by the suffering of others and enraged by injustices, we respond from moment to moment as best we can because the alternative is to remain disengaged, even more powerless. We learn to care for others by being thrust into contact with another human being, another self. However, it may be that the best caregiving involves a dichotomous experience: self-fulfillment and self-knowledge allow for greater empathy and efficacy, but there is a certain element of self-effacement that allows for true service, altruism, and generosity of spirit. In other words, caretaking involves abandoning self-interest to step into the world of another, thus becoming part of something greater than oneself. It was this ideal, so well articulated in Arthur's teaching, that drew me into the space between medicine and anthropology. As in caretaking, the ethnographer abandons her comfort zone to enter a foreign culture: the social codes are unfamiliar; participation is gradually defined; her speech seems tedious with the clumsy cadences of a new language; trust and solidarity evolve slowly. Ultimately, it becomes another home.
If we believe Arthur's assertion that "the world and self are divided, and that is the human condition," the link between medicine and anthropology is hardly elusive. With a stethoscope in one hand and a tape recorder in the other, my task as a physician-anthropologist will be to find the place where the moral interests of the individual and society meet, so that the maximum good can be achieved for both. Arthur has trained me to observe, reflect, and analyze as an aspiring caretaker and social scientist. He has shown me the art of listening, of serving others while staying attuned to the resounding chords of my own narrative. He has introduced me to an ethnography and moral experience that is intensely personal and transformative. Above all, he has taught me how to live!
You might also like
Genetic analysis reveals a culture enriched from both sides of the Danube.
Harvard researchers illuminate a longstanding epidemiological connection. 
Harvard's Faculty of Arts and Sciences broaches two tough topics.
Most popular
Professors' humble beginnings, concentration choices, and a mini history of Harvard and Radcliffe presidents
Brief life of a feisty mountaineer: 1859-1925
Realizing the full potential of black employees
More to explore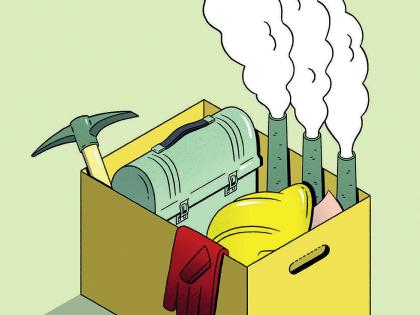 Expect massive job losses in industries associated with fossil fuels. The time to get ready is now.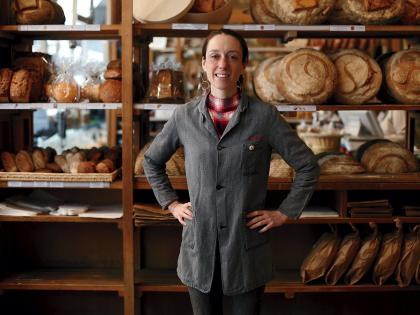 A third-generation French baker on legacy loaves and the "magic" of baking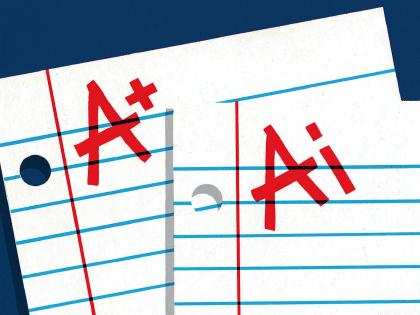 Generative AI can enhance teaching and learning but augurs a shift to oral forms of student assessment.