Bruce Mau Addresses Design Students
"Together, we will change the world," the designer tells the Class of 2012.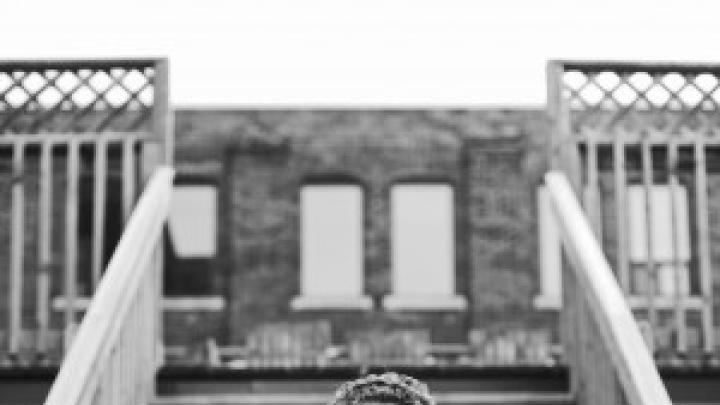 International designer, author, and innovator Bruce Mau, who gave the Class Day address May 23 at the Graduate School of Design (GSD), grew up in a mining town in northern Ontario, where winter meant long, dark days at 40 degrees below zero Celsius. The men in the mines "wouldn't see the sunlight for days or weeks at a time," Mau told the packed auditorium in the GSD's Gund Hall. And when they did emerge, they headed straight to "the hotel"—the local watering hole. "There were three local pastimes besides hunting," Mau added: "hockey, drinking, and fighting—preferably all at once."
His own father was a violent alcoholic. One night, after seeing his father and a friend break through a glass door of the family home, Mau decided "to live differently. I had no idea how to do it. We had no books in the house. My parents didn't own books. I had never heard the word 'design.'" Yet, he trusted a strong undefined pull to create, to build something new and completely unknown: "a life against violence. A life of beauty and ideas and books and art." He was 12.
Mau is now the chief creative officer of Bruce Mau Design (with offices in Toronto, New York City, and Chicago), and has gone on to become someone whose creative instincts inspire positive change throughout the world. In 2007, he was awarded the American Institute of Graphic Arts (AIGA) Medal in recognition of his mastery of graphic design and for his strategic sense of design's role in global issues. He designed the Zone Books series, co-authored S, M, L, XL with professor in practice of architecture and urban design Rem Koolhaas, and wrote the design primer Life Style. His firm also developed the graphic identity and language of the GSD's seventy-fifth anniversary exhibit, Dispatches from the GSD: 075 Years of Design.
Glimmer: How Design Can Transform You Life and Maybe The World, by Warren Berger, features Mau's ideas and philosophy, or one can peruse his Incomplete Manifesto for Growth, a treatise on approaching design projects and spurring creativity. That includes: "Allow events to change you; Forget about good. Good is what we all agree on. Growth is not necessarily good; Don't be cool. Cool is conservative fear dressed in black. Free yourself from limits of this sort; Think with your mind. Forget technology. Creativity is not device-dependent; Break it, stretch it, bend it, crush it, crack it, fold it; Love your experiments (as you would an ugly child); Go deep."
Mau's mother finally left her husband and took her children into the wilderness, where they lived on a farm at the edge of thousands of miles of crown land, Mau said. "You could see Russia from my porch." No running water came into the house in the winter; it was his job to drive the snowmobile down to the valley and get some. "I loved it. After knowing only random explosive violence—freedom and a good night's sleep were a treasure." He hunted (joking that he is one of a only a few designers who could catch and butcher a pig or a moose and put it in the freezer), and was fully engaged in a self-sufficient, unregulated life. "We built houses and barns and outbuildings. There were no designers or architects. No one ever got a permit—for anything. We had total freedom to solve problems. That process…is central to my way of thinking and working and designing…it was critical to my creative development and my success as an entrepreneurial designer. I learned about the cycles of life. I learned what it takes to have food for your family. I learned hard work. I learned free-thinking. I learned to rely on myself and others."
Still, it could be bleak. The bus ride to school was marked by a 30-mile stretch of chemically polluted "dead zone," a barren place of rock and dust, black and gray, where nothing grew—although astronauts were taught there how to drive on the moon. From that, "I learned the power of the norm and how we are capable of adapting to even the most extreme conditions." In high school, he studied science, but then turned to photography and drawing, ultimately taking an extra formative year of high school, soaking up the arts—photography, graphic design, ceramics, and printmaking, under an influential teacher, Jack Smith. "Probably like most of you," he told the graduates, "I was a strange kid—that's how you got to be here."  Smith and the art opened up new ideas—and an entrée to city life. He attended the Ontario College of Art, where he lasted 18 months before dropping out to take a job—and start a new life—as a designer.
Throughout his career, he has worked with a diverse array of people, "collaborating across boundaries of language and religion and nationality and discipline to design and develop solutions to problems that have vexed us in some cases since the beginning of time," Mau noted. "Even though we have a grindingly negative media structurally focused on violence and conflict, the dominant story of our time is collaboration, optimism, and design."  He urged graduates to "express your commitment. Be pure…Only by broadcasting your honest signal, telling the world who you are with truth and clarity, will the people you need be able to find you."
More recently, Mau has been involved with The Massive Change Network, based on his 2004 book, Massive Change, that explores design potential and paradigm-shifting events, ideas, and people related to solving the world's most entrenched problems. His goal is to "make the welfare of all life a practical objective" and to make the power of design and its principles available to everyone. Recognizing the need for a new breed of designer—one whose skills and talents can be trained in anything from residential design and governmental structures to systemic issues of poverty and interpersonal conflict—Mau also founded the Institute Without Boundaries, a pioneering postgraduate program that emphasizes collaborative work and cultural, economic, and ecological innovation through global design projects.
"I know that to reach the 99 percent who have not had access to the extraordinary tools and methods, concepts, and knowledge that you now have, we will need your expertise, your energy, your talent, your commitment," Mau concluded. "I ask you to join me in this ambition. And together we will change the world."
You might also like
Genetic analysis reveals a culture enriched from both sides of the Danube.
Harvard researchers illuminate a longstanding epidemiological connection. 
Harvard's Faculty of Arts and Sciences broaches two tough topics.
Most popular
A Harvard alumna starts her own project aimed at global gender justice.
Harvard's GOP contingent expands in the new Congress.
Christopher Adams brings ceramics to life (or vice versa).
More to explore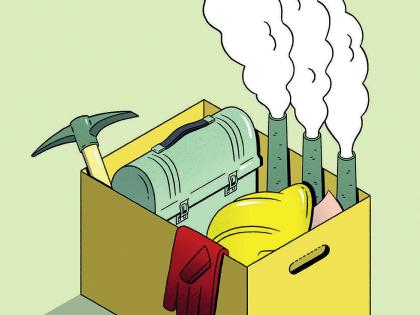 Expect massive job losses in industries associated with fossil fuels. The time to get ready is now.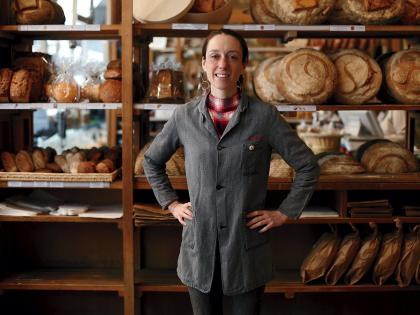 A third-generation French baker on legacy loaves and the "magic" of baking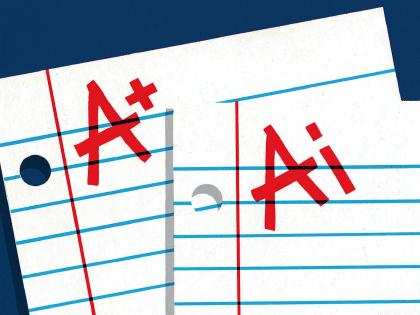 Generative AI can enhance teaching and learning but augurs a shift to oral forms of student assessment.