The Politics of Climate Change Legislation
A distinguished panel considers why Congress failed to pass economy-wide measures to cap carbon emissions.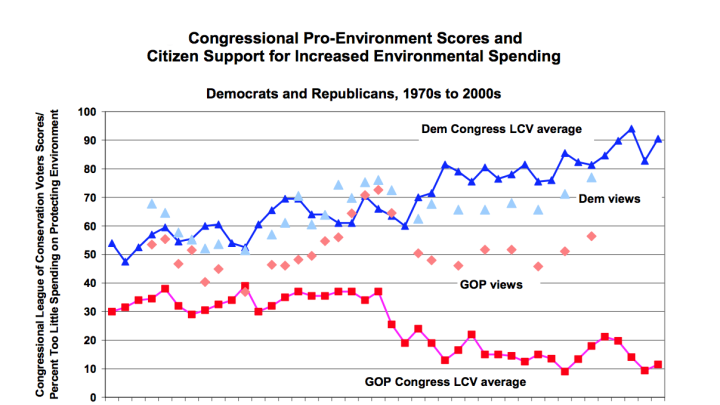 Flawed strategy on the part of environmentalists doomed legislative attempts to pass economy-wide carbon controls during President Obama's first term, argued Thomas professor of government and sociology Theda Skocpol at a February 14 symposium, "The Politics of America's Fight Against Global Warming." Her assertion, based on a paper written at the behest of the Rockefeller Family Fund, caused a stir among environmentalists after it first became public in mid January.
The symposium, which drew a large crowd, was sponsored by the Columbia School of Journalism (and moderated by that school's dean, Nicholas Lemann '76) and the Harvard-based Scholars Strategy Network, an organization Skocpol directs that is designed to improve policy and enhance democracy by connecting the work of progressive-minded scholars to pressing public challenges. Panelists included Skocpol; Larry Schweiger, president and CEO of the National Wildlife Federation; Gene Karpinski, president of the League of Conservation Voters; Mary Anne Hitt, director of the Sierra Club Beyond Coal Campaign; and Lee Wasserman, director of the Rockefeller Family Fund.
Skocpol said that during attempts in 2009 and 2010 to pass cap-and-trade legislation, the effort's principal backer, the United States Climate Action Partnership (USCAP), focused on congressional deal-making rather than on energizing its political base. USCAP's strategy had been to work with businesses, which were expected to deliver crucial Republican votes for the legislation because Democrats from states with fossil-fuel reserves reliably vote against measures to control carbon emissions.
As she states in her paper, "Naming the Problem: What it Will Take to Counter Extremism and Engage Americans in the Fight Against Global Warming":
This division of labor in the cap and trade effort—insiders work out legislation, pollsters and ad-writers try to encourage generalized public support—reflects the way most advocates and legislators in the D.C. world proceed nowadays. "The public" is seen as a kind of background chorus that, hopefully, will sing on key.
But elite deal-making can't work, she said at the symposium, as long as there is pressure on Republicans from the far political right—epitomized by the Tea Party—never to compromise. And the Tea Party's effectiveness, Skocpol argued, is in part due to the fact that it is composed of both "elites" and grass-roots organizations, more than 950 of them, which she termed a "federated" organizational structure capable of exerting intense pressure on Republican legislators. There is, she said, no analogous organization on the left.
Skocpol backed up these assertions by pointing to the increasing polarization of political leaders in Washington, D.C. Data collected by the League of Conservation Voters since the 1970s shows that among Republicans and Democrats, citizen support for spending on environmental issues has not diverged nearly as much as it has among legislators (see the chart above). Pressure from the far right explains why Republican lawmakers' voting patterns no longer track the views of their GOP constituents.
Larry Schweiger of the National Wildlife Federation said that he knew in 2010 that the time wasn't ripe for passing cap-and-trade legislation, but he also knew that the climate system was in urgent need of rescue.
The League of Conservation Voters' Gene Karpinski noted that public support for addressing climate change is "there, but it is not at the top of the list." He said that efforts should now be focused on the 2017 legislative session, after a new president takes office.
The Sierra Club, which Skocpol describes in her paper as a "century-old federated environmental association [that] has both central professionally run offices and membership networks in many states and localities," was one "left-leaning player that did engage in a measure of organizational self-reflection in the wake of the USCAP failure," moving to a "more aggressive anti-corporate political stance, which has been maintained in the wake of the cap and trade episode." Indeed, panelist Mary Anne Hitt, who joined the Sierra Club in 2008, said that the coal lobby was the reason that cap and trade failed. Hitt has led successful efforts to block the construction of new coal-fired power plants and to prevent the recertification of existing plants through grass-roots campaigns.
Lee Wasserman of the Rockefeller Family Fund said that the environmental movement "doesn't communicate enough with the general public" and that the communications that do exist are mostly intellectual and have "too little heart and gut." He expressed astonishment that people were protesting in the streets over changes to life insurance, but not over the threatened climate system.
Skocpol said she felt there was plenty of passion in the environmental movement—but stressed that even though members of the Tea Party are also passionate about their causes, "The Tea Party is not built on passion." What might move Americans in general, she argued, is something that will actually benefit them: a cap with a dividend returned to citizens. (Under carbon capping systems, companies that emit carbon must buy permits if they exceed certain emissions levels. A cap-and-dividend plan would return the proceeds of those permit sales to consumers in the form of rebates or tax credits, in order to compensate them for higher prices on carbon-based fuels and everything made using such fossil-energy sources.)
During the closing moments of the question-and-answer session that concluded the symposium, Mike Tidwell, director of the Chesapeake Climate Action Network, shared his experiences of talking to citizens "in church basements." Rarely do people get behind something they support, he said; usually they act to block something they don't like. But people "do get excited" about the idea of cap and dividend. Conservative Nebraska farmers know about climate change, and they don't "get" cap and trade, he explained. They do get cap and dividend, he said, calling that approach "the inevitable solution."
 Editor's note: Theda Skocpol is an incorporator of this magazine.
You might also like
Toward another apartment complex on Harvard-owned land
Stepping down after 30 years of University service
Harvard researchers seek to empower individuals to steer their own careers.
Most popular
Brief life of a black radical: 1872-1934
Brief life of a textured artist: 1911-1988
In Agyementi, Ghana, Sangu Delle '10 brings clean water to a village.
More to explore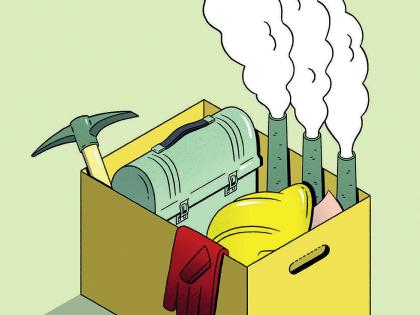 Expect massive job losses in industries associated with fossil fuels. The time to get ready is now.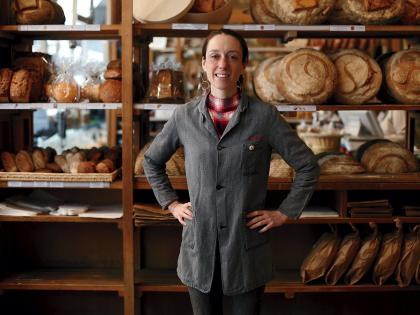 A third-generation French baker on legacy loaves and the "magic" of baking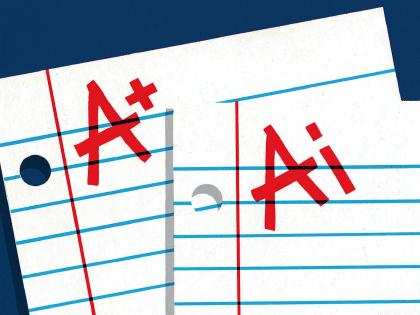 Generative AI can enhance teaching and learning but augurs a shift to oral forms of student assessment.