E-mail Encore
Fallout continues from review of deans' messages during academic-misconduct investigation.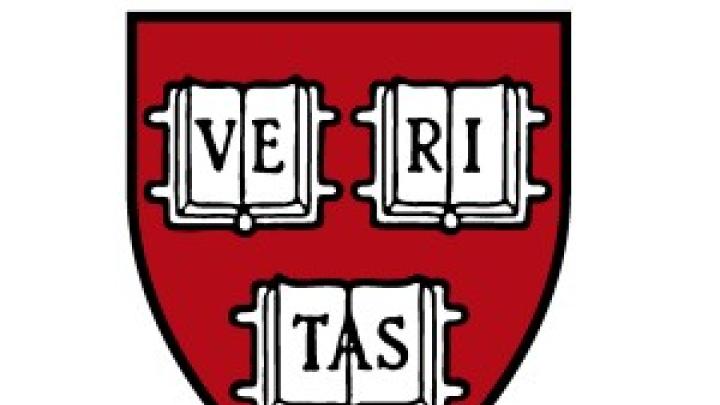 Following the March 10 Boston Globe report that resident deans' e-mail accounts were checked during an investigation of how a confidential Administrative Board (AB) memo was circulated externally (it ultimately found its way into The Harvard Crimson), and the March 11 response to that news by Faculty of Arts and Sciences (FAS) dean Michael D. Smith and Harvard College dean Evelynn M. Hammonds (read a detailed account, "From Academic Misconduct to E-mail Investigation"), there were several further developments, and some new questions.
• Notifying the senior resident dean. Among the most controversial points about the review of e-mail subject lines to find out who might have forwarded the AB memo is the fact that the resident deans whose administrative accounts were scrutinized were not explicitly advised of that fact, before or after the investigation took place. According to the statement by Smith and Hammonds, after the resident dean who forwarded the memo was identified, and his or her action was determined to be inadvertent, "The Senior Resident Dean was immediately informed of the search, and its outcome, and the Administrative Board case moved forward."
But in a follow-up, page-one story on March 12, the Globe reported:
Senior resident dean Sharon Howell [who was cited by name in the previous Globe report] disputed a portion of the statement that said administrators had told her about the search shortly after it took place.

Howell maintained that she had not been officially informed until last week, after the Globe approached Harvard asking about the search, which was sparked by the leak of a confidential e-mail about last year's cheating scandal.
The discrepancy has not been resolved; Harvard officials have not commented on the matter so far. (Thus it joins another uncertainty: precisely who on the AB or in the College requested the investigation of e-mail accounts, which was eventually submitted to Dean Smith and the University general counsel's office for approval.)
• The president's perspective. Howell, who is Allston Burr Resident Dean of Adams House and lecturer in history and literature, sent a letter to President Drew Faust dated March 11 (with copies to Smith and Hammonds), and made copies available to the Globe and others. She wrote, in part:
I imagine you may be feeling the same species of dismay as I and many of the Resident Deans are feeling at the recent report of searches conducted of our email records without our knowledge in September. We are writing today to ask that as a response to this situation we begin a new conversation about integrity at Harvard, among faculty and students alike. What has so far been parsed in media accounts are the technical details of what happened here, but we think the more important question this situation raises is about a crucial trust at the heart of Harvard's culture that is ours—yours—to protect or not.

This past fall, there was no group who felt the impact of the Administrative Board cases more keenly than the Resident Deans; we met with students for countless hours as part of what we consider our educational charge from the University.…It has been particularly dispiriting, then, not only to learn that we were subject to this search but to learn that as a result, our very legitimacy at the College is being questioned.

But this is finally not so much about us, and our privacy, as it is about a more fundamental question of who we are as a University. Is this who we want to be? Do we want to forgo open communication in favor of secrecy and face-saving?…

I hope that you will speak with us, and with the rest of the faculty, and let us know what your thoughts are about what was done, as well as whether you knew at the time how it was being handled.…
During the day on March 11, the University released this statement from President Faust:
I was obviously very interested in the Administrative Board case and was kept apprised of its progress throughout the fall. Back in September, I was made aware that there was concern about a potential breach in the confidentiality of the process, and was told it had been resolved, but I was not informed of specifics.

Having spoken to both Deans Smith and Hammonds, I feel very comfortable that great care was taken to safeguard the privacy of all concerned, especially our students, and to protect the confidentiality of the Administrative Board process. I share the view that questions about whether more Resident Deans should have been informed sooner are fair to ask, and I believe that debates about the rights and responsibilities of members of our community are healthy.
• Faculty opinion. The disclosure of the e-mail investigation has obviously sparked faculty members' interest, and often expressions of concern—to a degree perhaps equal to that manifested last August, when the original announcement about possible student academic misconduct was made. Even Gordon McKay professor of computer science Michael D. Mitzenmacher, whose blog was critical of the administration after the Globe story broke, but now seems largely mollified by Deans Smith and Hammonds's statement, pushed for further discussion of what took place and what procedures should govern the faculty in the future. He wrote:
While I [was] pleased with the care with which they did the search so as to avoid violating the privacy of the Resident Deans, I don't think this care offers an excuse for not following the policy of informing the Resident Deans of the search. I would still say a search on their email had been performed and, from my understanding of the policy, they should have been notified. This is something the faculty and administration can and should discuss further. (In particular, should searches be required in the future, I do think the administration should be encouraged to follow a similar process to specifically target the search.)
Mitzenmacher wrote further:
The faculty now have a chance to discuss with the administration why they felt this was an error in judgment and how they'd like to see similar situations handled in the future. I expect and hope these conversations will happen.
There were incidental, but perhaps indicative, signs that other faculty members would press for this sort of conversation to happen, soon, in formal FAS venues for policymaking. The Crimson's March 12 edition quoted professor of history Maya Jasanoff as saying:
While the statement gave specific answers to specific questions, the fact that e-mail accounts held by figures on the Harvard campus—who teach in the classroom and have close relationships with students—were secretly probed in this way, raises concerns for all of us about the limits around our privacy.
It also quoted Saltonstall professor of history Charles Maier, who said:
I think the issue I'm concerned about is that people in a university should not be trolling e-mails. Even just the subject line—it's considered a kind of searching procedure that we didn't think we worried about at this University.
Both professors would, on the basis of their participation in faculty meetings, be considered mainstream figures within FAS. Both are Harvard graduates (Jasanoff, in fact, is part of an extensive family of graduates who are now faculty members); and Jasanoff last year moderated two forums organized and sponsored by Dean Smith to highlight young FAS faculty members and their research and teaching. She now serves as a member of the Faculty Council, the elected group of professors who are a sounding board for the dean and a steering committee for FAS, through which legislation passes before reaching the faculty as a whole for debate and votes. As a member of the docket committee, Jasanoff rules on the agenda presented for each formal faculty meeting.
The New York Times quoted Furer professor of economics Oliver Hart (a former chairman of the department) to this effect:
It's disturbing because I don't know what it means about whether they could look at my own e-mail. We need to have a discussion and a better understanding of the policy.
He told the Times that the searches would prompt him to conduct more business through private e-mail accounts outside Harvard's reach.
And in another extended post on his blog Tuesday afternoon, Gordon McKay professor of computer science Harry R. Lewis (a former dean of Harvard College) maintained a sharply critical argument about the investigation. Acknowledging the helpfulness of the statement by Smith and Hammonds, he nonetheless scrutinized it in detail and homed in on the apparent failure to explicitly notify the resident deans in advance that their e-mail subject lines would be examined, or to make a disclosure after the fact: 
In retrospect it is perhaps easy to assume that if someone tells you he is going to conduct an investigation of the leakage of an e-mail, that means that everybody's e-mail accounts are going to be checked. But reading other people's e-mail is so far beyond the cultural pale here I have no trouble at all understanding why it might not occur to the RDs that the University was about to read their e-mail. In any case, what was to be lost by being just a bit more specific about explaining what you are about to do before you actually do it, just to be sure? (Individual deans could not have made the ghostly traces of their sent mail vanish.) Reading other people's e-mail is a big deal and every other avenue should have been exhausted before going down that one. 

So this seems to me a crucial process slip. Something to remember for next time, as they say.
As for not disclosing the investigation of e-mail subject lines after the fact, following the discovery of the inadvertent forwarding of one AB e-mail, Smith and Hammonds argued that the decision "protected the privacy of the Resident Dean who had made an inadvertent error and allowed the student cases being handled by this Resident Dean to move forward expeditiously" (at a time when the AB faced an enormous workload and pressure to resolve the academic-misconduct cases). It is also obvious—in retrospect at least—that disclosing the investigation might have upset or angered the entire group of resident deans, delaying or derailing the entire academic-misconduct inquiry; the resident deans had the responsibility of serving as the representatives before the board of the more than 100 students involved.  
Lewis parsed that point, and then continued:
…a second argument for telling the RDs, in addition to the ethical one. Universities are actually surprisingly good at keeping confidential information confidential, given the amount of it they have. But universities are better at keeping information secret if it is a kind of information around which there is a community consensus that confidentiality is important. Attempts to keep things secret fail more often when they are things that many members of the community think are wrong. So there was a tactical as well as principled reason to tell the deans. It was too likely to get out eventually, and the costs of mopping up multiplied by the nontrivial risk factor exceeded the benefit of not letting the resident deans know. 
He concluded:
And to rise back up to the big question again: How serious does a situation have to be before the University will go into an e-mail box, either a staff member's or a faculty member's? While I absolutely believe that there are some situations in which it has to be done, putting everything about this case together as I now understand it, I remain worried that the operative answer at Harvard is, "not very."
Several accounts suggested that such concerns would come up at a Wednesday meeting of the Faculty Council—and that the issues were headed for an airing at the full FAS faculty meeting on April 7.
• Wider perspective on academic privacy issues. In a report by Inside Higher Education, Michael Corn, chief privacy and security officer at the University of Illinois, Urbana-Champaign, was cited as finding Harvard's search, even as limited as it was, troubling: "I think in an environment like a university, which is founded on principles of open exchange and communication, the notion of covert surveillance is unnerving to people that live in that environment." And Cornell's director of information technology policy, Tracy Mitrano, was quoted as say, "Accessing content is generally the last resort in an investigation, unless the evidence at the beginning of the investigation is so overwhelming and it is of a so serious nature—for instance, child pornography or terrorism—that immediate remediation is necessary."
The Chronicle of Higher Education (restricted to subscribers), reporting online on March 12, cited Robert M. O'Neil '56, A.M. '57, LL.B. '61—founding director of the Thomas Jefferson Center for the Protection of Free Expression, and former president of the University of Wisconsin system and of the University of Virginia (where he is now professor of law emeritus and University Professor Emeritus). He told the Chronicle that while initial reactions to the news reports on the investigation were an overreaction, the basic privacy concerns are valid and Harvard should have handled the situation more sensitively. "This was not an outrageous invasion of professorial privacy, but it was undoubtedly not Harvard's finest moment. I think it is high time now for Harvard to take the lead and create a model policy for independent or private institutions."
• Immediate FAS policy implications. At the least, the controversy over the investigation of resident deans' e-mail subject lines complicates what was intended to be an important part of the response to the initial discovery of, and AB disposition of, wide student misconduct on a final examination last spring: legislative proposals by FAS's Committee on Academic Integrity. Dean of undergraduate education Jay M. Harris foreshadowed such proposals in his briefing for the faculty at the February 5 faculty meeting, just days after Dean Smith's February 1 memorandum disclosing the AB's disciplinary decisions following its review of the students' behavior. The legislative proposals will apparently include elements of a student honor code, and guidance to faculty on examinations and other assessments of students' work—and accompanying educational efforts for all parties. 
Somewhat surprisingly, those proposals were not brought forth for initial faculty discussion at the March 5 meeting. The leaves only April 2 and May 7 general FAS business meetings scheduled during the remainder of this academic year. It now seems probable that some of that time will be consumed by discussion of the e-mail investigation, complicating—or even precluding—formal legislative action on measures meant to create policies to address the original problem, which stemmed from inappropriate collaboration on the Government 1310 take-home final exam.
Adding to that challenge, the faculty may now want to examine the Administrative Board itself, and its processes when faced with such a large investigation—with so many students involved and so much overlapping, fine-grained evidence. AB members were clearly challenged by the volume of work they faced, as they examined the circumstances of each student's behavior case by case: Dean Hammonds (the AB's chair), for example, had to give up teaching a scheduled fall-term class. The investigation ended up taking a final marathon of work by AB members to dispose of all the cases by winter break last December—seven months after the allegations of misconduct first surfaced, during which time the students (those found to have committed violations, and those exonerated in various ways) were in a kind of limbo. 
It should be noted that no evidence has surfaced that any confidential or personal information about students whose conduct was being reviewed by the AB has leaked or been disclosed inappropriately. From one perspective, the fact that resident deans' e-mail accounts were searched and an inadvertent forwarding of a single AB communication was uncovered could be interpreted to mean that administrative procedures were tightened up, and so the board's confidentiality was maintained. On the other hand, of course, the e-mail investigation was never explicitly disclosed to the resident deans as a whole or the rest of the AB membership, before or after it was undertaken (until the recent news reports), so its effect on maintaining the confidentiality of AB information should not be overestimated. The fact is that the board members, facing a huge docket of academic-misconduct cases, appear to have upheld the confidentiality of its deliberations.  
In ways no one could have expected when the misconduct case arrived before the Administrative Board, the Faculty of Arts and Sciences has been presented with new, and complex, problems of administration and management.
You might also like
Genetic analysis reveals a culture enriched from both sides of the Danube.
Harvard researchers illuminate a longstanding epidemiological connection. 
Harvard's Faculty of Arts and Sciences broaches two tough topics.
Most popular
Headlines from Harvard's history
The Chiara String Quartet are Harvard's current Blodgett Artists-in-Residence.
Marie Rutkoski blends sixteenth-century history with fantasy in The Cabinet of Wonders, a new novel for young adults.
More to explore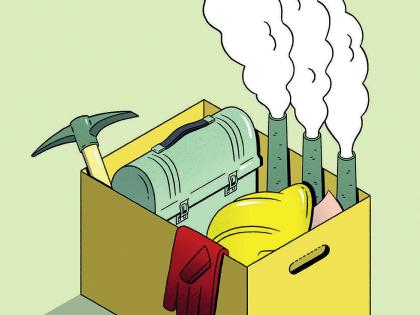 Expect massive job losses in industries associated with fossil fuels. The time to get ready is now.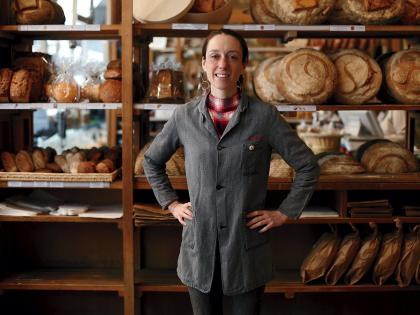 A third-generation French baker on legacy loaves and the "magic" of baking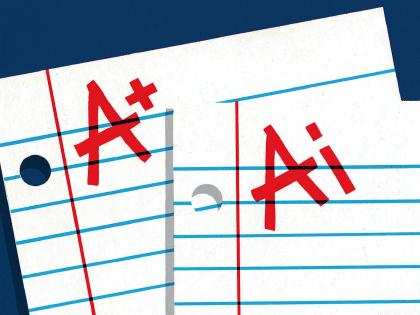 Generative AI can enhance teaching and learning but augurs a shift to oral forms of student assessment.