The Kindness of a City
An alumna finds solace in Boston in the wake of the marathon bombings.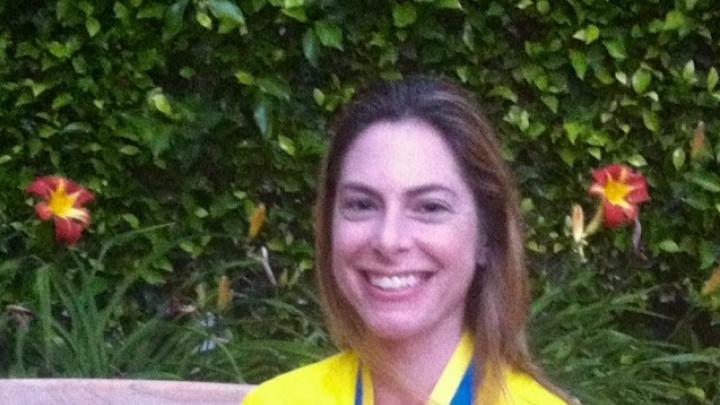 The weekend before the Boston Marathon the air in the city feels electrified. There is an indescribable energy as more than 27,000 marathoners flood the city with family and friends in tow, ready to run in the most famous and respected of all marathon courses. But this isn't just about the runners. The Boston Marathon, held on Patriots' Day, is really a 26.2-mile-long block-party filled with hundreds of thousands of spectators, young and old alike, simply out to enjoy the day and celebrate with their neighbors.
This year was no exception. Children lined the road with their hands held out for high-fives while others offered popsicles, jellybeans, or water. The city partied, and I was reminded, as I have been every year, that the Boston Marathon is made what it is by the spectators. Their energy and enthusiasm helped power me to the finish line. Three hours and 33 minutes after starting, I accepted my medal with pride and a huge smile.
Elated, I waited to retrieve my bag of warmups and my phone. The bag was somehow misplaced and took about 30 minutes to find. Once found, I looked at my phone, filled with congratulatory texts from friends and family. I called my dad and excitedly told him all about the run. I was grinning from ear to ear as we talked. Afterward, I began to make my way slowly to the friend's apartment where I was staying, right near the finish line. What a great location, I thought to myself as I headed back.
Then I heard a boom, almost muffled in sound, quickly followed by a second boom. Then there was the smell of smoke, the sound of sirens wailing, and a massive wall of people running and screaming. Although I was less than a block from the apartment, I couldn't get back there. I ran into the nearby Marriott Hotel as its lobby began to fill with runners and spectators. There was chaos and confusion amid the screams and tears, and we were quickly placed on lockdown inside. Outside, police cordoned off the area with yellow tape as ambulances raced through the once-bustling streets, now empty.
I remained in lockdown in the hotel for the next several hours. I forgot that I had just run 26.2 miles, that I should probably have something to eat, and that I really should take a shower. I sat with more than a hundred others, eyes glued to the television, watching the same footage play over and over—all without answers to the questions that hung heavy in the air. Even the cell phones weren't working.
After about five hours, the lockdown was lifted. Although people were allowed to leave the hotel and return to wherever they were staying, I found myself in a difficult situation. The apartment where I was staying was now considered part of the crime scene, as it was right between the two explosions, and the FBI had taken control of the now-evacuated building. I remained in the hotel lobby. Because my belongings were all in the apartment, I had no ID, no credit card, and no money save $10 I had brought to the race. But I was safe, out of the cold, and extremely grateful for my circumstances.
Intermittently, I checked with police, firefighters, and security officers to see if I could get into the apartment. I figured if I could get my ID, I could at least fly back to Los Angeles. Each time, I was told, "No one in, no one out."
Scott, a firefighter, heard that I was stuck in the lobby with nowhere to go, no money, and no identification. He immediately rushed to help me, offering to find me a hotel room and food. When I declined his offer, he tried to give me his credit card, saying, "It's okay. It's only money. You can mail the card back to me." When I wouldn't take the card, he asked me, "How are you going to get to the airport?" He pulled out the cash in his wallet, handed it to me, and quickly ran out the door before I could return it. He had already given me the best thing I could have asked for, access to the hotel gym so that I could take a shower.
I soon found myself waiting out the night in the lobby, sitting with two other women. One had come to the marathon to watch her niece run. The two were separated in the immediate confusion, and she was stranded. The second woman had been evacuated from a nearby apartment building. She had no choice but to wait out the evacuation.
As we passed the hours, we took comfort from each other's company, strangers brought together by the terror of the day. We chatted and tried to bring an air of normalcy to the situation. Aware of our circumstances, one of the police sergeants, Richard, came to check in on us frequently. He verified where each of us needed to go and seemed to be working on doing everything possible to try and get everyone back safely.
And he did! Around 4:30 A.M. he escorted me to the apartment building where I was staying. As we walked in the cold night air, the street was desolate. Yellow caution tape was everywhere, and the adjacent streets were empty of foot or car traffic. Armored vehicles, painted in camouflage, were parked here and there. I felt like I had entered a war zone. It was a stark contrast to the buzzing excitement and joy that had filled this same street less than 24 hours prior.
We quickly went into the apartment, retrieved my bag, and left the building, returning again to the hotel lobby. This police sergeant had spent the entire evening and early morning hours coordinating with others to help get me my belongings so that I could easily fly out of the city, in addition to getting the other women back safely as well. We were strangers to him, yet he did absolutely everything he could to make sure we remained safe and comfortable, and were displaced for the minimal amount of time necessary.
Throughout this terrifying and traumatic time, men like Richard and Scott demonstrated the true kindness and compassion of the people of Boston. They very clearly exemplified the concept of service above self and truly went above and beyond any call of duty.
The Boston Marathon finish line is probably my favorite spot in the world. I've crossed it eight times, each one filled with joy. Next year, when I cross that line for the ninth time, I know my happiness at making that 26.2-mile journey will also be marred by sadness and remembrance of the horrific act of terrorism that occurred there. But there will also be a reminder of the kindness of a city, of strangers who acted selflessly and tirelessly with compassion. These are the people who make Boston the great city it is, a city that will keep on running.
Lisa Firestone, M.P.H. '04, works as a physical medicine and rehabilitation physician in Los Angeles.
You might also like
Genetic analysis reveals a culture enriched from both sides of the Danube.
Harvard researchers illuminate a longstanding epidemiological connection. 
Harvard's Faculty of Arts and Sciences broaches two tough topics.
Most popular
Sledding, Nordic skiing, and art at Fruitlands Museum, in Harvard, Massachusetts
The deal marks the end of nearly a year of strained negotiations between the University and its largest labor union.
When academics embraced scientific racism, immigration restrictions, and the suppression of "the unfit"
More to explore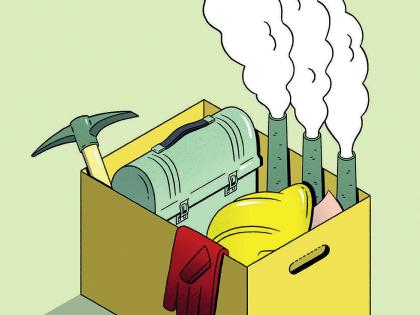 Expect massive job losses in industries associated with fossil fuels. The time to get ready is now.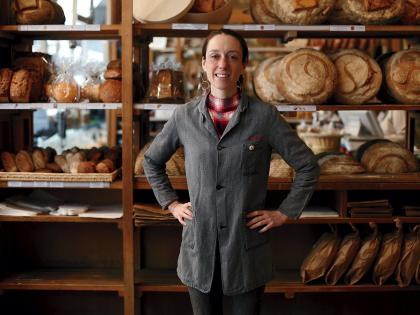 A third-generation French baker on legacy loaves and the "magic" of baking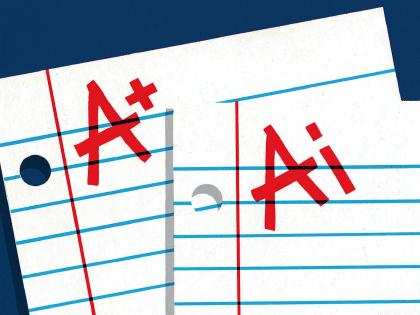 Generative AI can enhance teaching and learning but augurs a shift to oral forms of student assessment.