The HSPH Centennial Leadership Summit
Dean Julio Frenk lays out his hopes for the school's second century.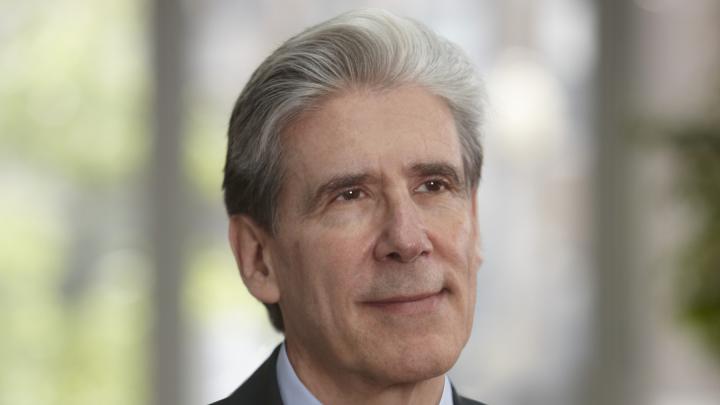 The Harvard School of Public Health (HSPH) followed Thursday night's unveiling of its $450-million capital campaign with a Centennial Leadership Summit and community-wide celebration of the school's hundredth birthday (see "100 Years of HSPH" for more on the past and future of public health). The festivities mark the end of a two-year quiet phase, during which the school raised $167 million—37 percent of its overall goal (see "Harvard School of Public Health Unveils $450-Million Capital Campaign" for detailed coverage of the campaign launch and fundraising goals).
"Second Century of HSPH"
The centennial theme continued Friday morning with a presentation by Dean Julio Frenk: "Second Century of HSPH." Referring to the increase in average U.S. lifespan of more than 30 years during the twentieth century, he said that 25 of those added years are attributable to public-health initiatives; the change "cannot be explained by increasing wealth." He pointed to the fact that Chileans didn't reach the average per-capita income level of Americans in 1900 until 1990, yet Chilean women in 1990 had an average life expectancy of 79 years, compared to 40 years for American women of nearly a century before. Frenk called this difference "the effect of knowledge." Knowledge can be translated into several different forms, he noted: it can lead to drugs, vaccines, and other disease-fighting technologies; it can be "internalized by all of us" in daily behaviors like hand-washing and seatbelt use; or it can take the form of government policies, like the Clean Air Act, that improve the lives of millions of people.
The dean laid out four themes for the campaign. To fight "old and new pandemics," HSPH is "developing the tools to fight killer diseases," taking advantage of its expertise in research ranging from basic science to the social sciences. He cited groundbreaking work, conducted by HSPH researchers, that formed the basis of the Clean Air Act as testament to the school's commitment to the second theme: creating healthy physical and social environments. "Our basic mission here is advancing health as a human right," he said about the third theme, addressing poverty and humanitarian crises. Lastly, to address "failing health systems," Frenk said HSPH is "leading change [and] changing leaders" through initiatives to improve the efficiency and accuracy of health treatment and through educational programs to train current and future public-health officials and others in charge. (See "100 Years of HSPH" for interviews with eight HSPH professors elaborating on these campaign themes.)
Campaign priorities were outlined in similarly broad brushstrokes: people, ideas, infrastructure. Frenk made the case for endowing more professorships to "free the imagination of our talented faculty" from the constant need to seek research funding (HSPH currently derives 70 percent of its revenue from federally sponsored research, which has fallen during the recession); he also called for more student financial aid. Many HSPH students come from and will return to developing nations, he said, and will pursue low-paying careers in public service, making student debt a heavy burden. Under the umbrella of these ideas, Frenk highlighted the school's many global partnerships and its commitment to online education; the early edX course "Health in Numbers" drew more than 55,000 participants, with 5,000 earning certificates, he said. He concluded by emphasizing the need for infrastructure—both technological, to support the revolution in big data, and physical, to maintain the school's aging buildings.
Campaign co-chair Jonathan Lavine, M.B.A. '92, spoke next, ruing that "[Dean Frenk] talks about how to save the world, and I'm going to [talk about] how we're going to try and pay for it." He mentioned that many potential donors show interest in public health, but few think to give to HSPH rather than to organizations that deliver aid more directly. Referring to the $5-million gift that established the Lavine Family Humanitarian Studies Initiative—his wife, Jeannie (Bachelor) Lavine '88, M.B.A. '92, is the other campaign co-chair—Lavine confessed his own initial doubts about donating to the school, but called the subsequent relationship "life-changing." He closed by appealing to summit attendees to spread the word about the school's mission: "Besides the monetary investment," he told them, "we are all ambassadors for this institution, and for the work of this institution." 
"Leadership for a Healthier World"
Friday afternoon's panel brought together ranking public-health officials from around the globe in an interactive discussion about public health on the global front lines. In his opening remarks, Dean Frenk—himself formerly Mexico's minister of public health—described the panel as the "icing on the birthday cake" for the HSPH centennial. He referred to his comments at the campaign launch, when he compared the school to a bow and its people to arrows: "We propel their work into the larger world through the force of knowledge." Of the gathered officials—all HSPH alumni or former faculty members—Frenk said, "These are our arrows, the arrows that change the world."
Moderator Harvey Fineberg, former University provost and HSPH dean and current president of the Institute of Medicine of the National Academies, opened the discussion by asking panelists to describe the experiences that brought them to public health. Afghan minister of public health Suraya Dalil, M.P.H. '05, whose early training was as a general surgeon, described how she had visited a graveyard of children who had died from measles, all within a few weeks of one another. "I'd never studied this in medical school," she said, "and I never expected this to happen to me," but the encounter spurred her career turn toward public health. Fellow physician Kelechi Ohiri, M.P.H. '02, S.M. '03, senior adviser in Nigeria's Federal Ministry of Health, echoed the theme of discontent at doctors' lack of power to treat medical problems with societal roots. Ohiri recalled attending to a woman whose newborn had severe jaundice, only to see the same mother a year later with another child with the same condition. "It wasn't enough to be the physician in the consulting room," he said, if he was sending the woman back into the "same society" that had created the condition in the first place.
Gro Harlem Brundtland, M.P.H. '65, LL.D. '92, former director-general of the World Health Organization (she was recognized on Thursday with the HSPH Centennial Medal for her achievements), related lessons from a long career in public health. She stressed the importance of public-private partnerships in key arenas like nutrition, where, she asked, "How do you make change quickly without evolving the private sector?" The former Norwegian prime minister, a Social Democrat, also emphasized the critical role of governments in leading change. Thai minister of health Pradit Sintavanarong, M.P.H. '89, likewise spoke to the power of public health as a tool in politics, pointing to the outsized role of healthcare initiatives in the Clinton and Obama presidencies. Howard Koh, assistant secretary for health at the U.S. Department of Health and Human Services, testified to the importance of compromise in public health. "Be absolutely steadfast in your commitment to mission," said the former Fineberg professor of the practice of public health, "but also be absolutely flexible about how you implement that mission." He could have been speaking about the Affordable Care Act (ACA), which his department has worked to implement, and he referenced the health-reform act in later remarks: out of a scattered grid of services, he said, the ACA promises a "system of health and prevention for the first time."
Fineberg concluded the formal session by reiterating a theme of Frenk's deanship. Looking at the diversity of the panel and the audience, he noted, "Global and local are not opposites. The one incorporates the other."
The centennial celebration concluded with a birthday party that drew faculty and students from the entire school. Champagne flutes and special HSPH centennial baseball caps abounded as Dean Frenk announced the creation of a time capsule for the school, to be opened in 50 years, and thanked long-serving faculty and staff for their commitment to the school. His remarks concluded with a toast: "To everyone at the Harvard School of Public Health, for a hundred years of bountiful ideas that have created a healthier world for millions of people everywhere. Congratulations, and may our school enjoy many, many more years of success. Happy birthday!"
You might also like
Harvard Chabad, IDF, and Bill Ackman screen October 7 Hamas footage
Toward another apartment complex on Harvard-owned land
Stepping down after 30 years of University service
Most popular
After a multiyear renovation, Harvard Art Museums make ready for a November reopening.
Fall travel to New England's seacoast offers art, history, biking, and great restaurants
Harvard's Art Museums reopen, poised to fulfill their pedagogical purpose.
More to explore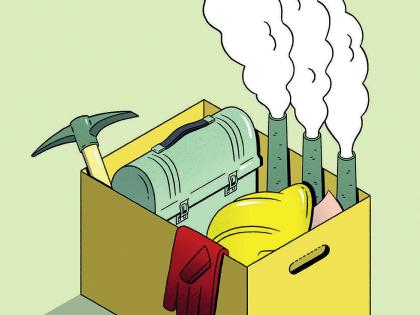 Expect massive job losses in industries associated with fossil fuels. The time to get ready is now.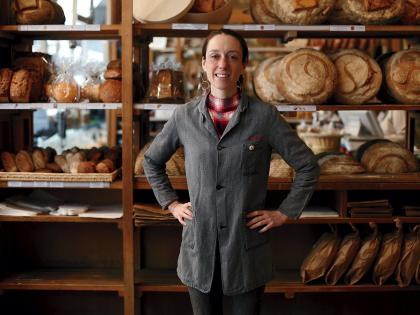 A third-generation French baker on legacy loaves and the "magic" of baking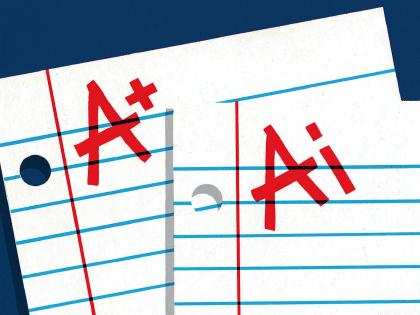 Generative AI can enhance teaching and learning but augurs a shift to oral forms of student assessment.