Sports
Football: Harvard 23, Dartmouth 21
10.30.16
"It don't come easy," sings Richard Starkey, MBE. Starkey—better known as Ringo Starr—was not (we think) in attendance for Harvard's last two games, at Princeton on October 22 (a 23-20 overtime win) and at Dartmouth this past Saturday. But he seems to know his football. In both contests, the Crimson jumped to a 14-0 lead, then let the foe back into the game. Against the Big Green, victory was not nailed down until only 48 seconds remained, when quarterback Joe Viviano '17 completed a seven-yard pass to H-back/tight end Anthony Firkser '17 for a first down that allowed the Crimson to finally run out the clock and subdue dogged Dartmouth by a 23-21 score.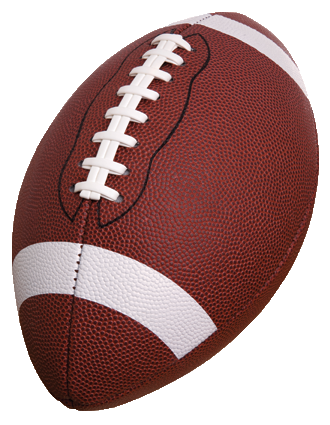 Harvard Football
Sign up for Harvard Magazine's football e-mail and follow the Crimson all season long! Dick Friedman will provide the latest news, game summaries, and insights.
The triumph lifted Harvard to a 6-1 overall record and, more important, to 4-0 in Ivy League play. The Crimson thus kept pace with Penn, which held off Brown to also remain undefeated in league play. Harvard and Penn will meet in Philadelphia on November 11, a Friday night. (The Quakers first have a date with rugged Princeton, which plastered Cornell on Saturday 56-7 behind a school-record seven touchdowns by quarterback John Lovett; Harvard will meet Columbia.)
"Once again our kids really showed up in terms of character, grit, resilience, when we really had to," Harvard coach Tim Murphy said after the game. He cited Harvard's balance—194 yards rushing and 206 passing—as the key: "Being able to run the football takes the pressure off the passing game."
The victory over Dartmouth coach and boyhood friend Buddy Teevens was Murphy's 114th in Ivy League play during his 23 years in Cambridge, vaulting him into a tie for second with Al Bagnoli, the former Penn and current Columbia coach. The total trails only iconic Yale coach Carmen Cozza's 135. The triumph also was Harvard's thirteenth in a row over the Big Green, a development that boggles the minds of those who recall Bob Blackman's Dartmouth juggernauts of the 1950s, '60s and '70s. (Of course, those also were the days when the game was in Cambridge every year and drew a sellout crowd of 40,000, instead of the 7,000 who braved the rain at Memorial Field.)
In retrospect, the biggest play for Harvard might have come on a botched extra point. Late in the third quarter, after the Crimson scored a touchdown to take its lead to 23-14, the point-after attempt by Jake McIntyre '20 was blocked. Dartmouth's Jarius Brown grabbed the ball and began running toward the opposite goal. Had he crossed it, the Big Green would have been awarded two points. But Harvard's holder, backup quarterback Cam Tripp '19, chased Brown down and knocked him out of bounds at the Harvard 43. Given that the final margin was two points, Tripp's hustle play looms large.
Early on, it appeared that such an effort would be superfluous. On Dartmouth's first series of the game, a Harvard pass rush jarred quarterback Bruce Dixon IV, whose ensuing toss was intercepted by the Crimson's Raishaun McGhee '17. McGhee returned it 14 yards to the Big Green 30. (The hard-hitting defensive back would amass a game-high 14 tackles.) Harvard's first touchdown came five plays later, when Viviano perfectly fitted a 12-yard touchdown toss in the left side of the end zone to wide receiver Justice Shelton-Mosley '19, who was surrounded by three Big Green defenders. McIntyre kicked the point. Harvard 7, Dartmouth 0. With 2:32 gone, the suspense was over: the Crimson had extended its Ivy-record streak of not having been shut out to 185 games.
Later in the period, Viviano took Harvard 68 yards in 10 plays for its second score. A main contributor was Charlie Booker '19, one of the committee of running backs Murphy has developed during the season. Booker got the first 20 yards on two rambles; he would finish with a game-high 78 yards on 17 attempts. At 5-foot-9 and 200 pounds, he is in the grand tradition of Harvard mini-backs. With his squarish build he might remind longtime fans of another Houston product, the late Charlie Tolar of the American Football League's Houston Oilers. (Booker is three inches taller than the man lovingly dubbed the Human Bowling Ball.) But it was Viviano who capped the drive by crashing five yards up the middle and into the end zone. McIntyre again converted. Harvard 14, Dartmouth 0.
At this point the worst thing that could happen to the Crimson did happen: Teevens pulled the ineffective Dixon and inserted Jack Heneghan at quarterback. It seemed that Teevens could have put in Tom Brady and it wouldn't have mattered. But when Heneghan found his rhythm, he was devastating. He would complete 32 of 48 passes for 301 yards. At the end of the half he led the Big Green on an 81-yard, 14-play drive that culminated in a one-yard flip to Stephen Johnston for a touchdown with 16 seconds remaining. David Smith kicked the point. Harvard 14, Dartmouth 7.
In the third period, McIntyre extended the lead with a 26-yard field goal. Harvard 17, Dartmouth 7. But Heneghan came right back with a 79-yard drive in 11 plays, three of which were completions to lanky Hunter Hagdorn. The freshman wide receiver caught 11 passes on the day; clearly, he will be a load to handle over the next three years. Miles Smith ran three yards for the touchdown; David Smith kicked the point. Harvard 17, Dartmouth 14.
Viviano responded with one of the best drives of the season, taking the Crimson 72 yards, mixing his own rushes with those of Booker and Semar Smith '18 and passes to Shelton-Mosley, Adam Scott '19, and Brian Dunlap '19. Smith barged seven yards for the touchdown. Thereupon ensued the blocked extra point and Tripp's tackle on the runback. Harvard 23, Dartmouth 14.
The fourth quarter began as one of missed opportunities. Heneghan found Hagdorn behind the Crimson secondary—a probable touchdown—but Hagdorn unaccountably dropped the pass. Bullet dodged. Then McIntyre had another kick blocked, this one a field-goal attempt. With time running down, a Big Green snap from center was low and skipped past Heneghan. He scampered back, fielded it—and, pressured by the Crimson, heaved it downfield. Harvard linebacker Luke Hutton '18 snared it. Game over! The Harvard players mobbed Hutton. But as the announcers say, hold the phone! The Crimson was flagged for roughing the passer. (Asked about the call at the postgame media conference, Murphy sighed deeply and shook his head. Then he said, "No comment." We'll say it for you, coach: "Especially heinous.") Given new life, Heneghan took the Big Green the remaining 48 yards in six plays, running the ball in himself from nine yards; David Smith converted. Harvard 23, Dartmouth 21.
Two minutes and 32 seconds remained. Hoping to run out the clock, the Crimson eventually faced third-and-five from its own 25. As he has done so many times this season, Viviano bailed out the offense with his legs, gaining seven yards for a first down. "To be honest with you, I think I made the wrong read on that [play]," he said afterward. "Our running back, L.J. [Lavance Northington '20], did a great job getting open. I had a little hesitation on it. It probably should have been a throw. But after that, I just tried to make a play."
Still, Harvard needed one more first down to salt it away. Would this game never end? With 48 seconds left and the Crimson facing third-and-seven, Dartmouth used its final timeout. Viviano went to his old reliable, Firkser, who made the first down with nothing to spare. It was Firkser's only catch of the day. At last—game over!
Once again, a very tough October road stretch has been surmounted. As has so often happened during the Murphy era, everything comes down to November.
WEEKEND ROUNDUP  
Yale 31, Columbia 23
Penn 21, Brown 14
Princeton 56, Cornell 7
Coming up: On Saturday, Harvard returns to the Stadium to take on Columbia. Kickoff: 1 p.m. The game will be telecast on One World Sports, streamed on the Ivy League Digital Network, and broadcast on radio WXKS 1200 and 94.5 FM-HD.2, and on WHRB-FM 95.3. The Lions are 2-5 overall and 1-3 in Ivy League play. Harvard leads the series 59-14-1 and has won the last 12, plus 16 of the last 17, including a hard-fought 24-16 victory last season in New York City.
In its second season under former longtime Penn coach Al Bagnoli, Columbia is slowly working its way toward respectability. The Lions have a solid defense but perhaps their best weapon is their placekicker, freshman Oren Milstein, who supplied all the points in both their wins, booting a school-record five field goals in the 15-13 victory over Wagner and three in the 9-7 triumph over Dartmouth.
The score by quarters
| | | | | | | | | |
| --- | --- | --- | --- | --- | --- | --- | --- | --- |
| Dartmouth | 0 | 7 | 7 | 7 |   | — |   | 21 |
| Harvard | 14 | 0 | 9 | 0 |   | — |   | 23 |
Attendance: 7,012