Sports
Football: Harvard 23, Princeton 20 (OT)
10.23.16
The white-jerseyed quarterback picked the low snap from center up off the wet turf and headed left toward the end zone five yards away. At the two he was clutched by an orange-clad defender. The quarterback lunged toward the goal line and thrust out his arms, which grasped the ball—which broke the plane of the goal line. He was IN! The game officials threw their arms skyward and the orange-clad defender rolled on the ground in anguish.
Thus did an overtime touchdown run—officially of one yard—by Harvard's Joe Viviano '17 bring down the curtain on three hours and 18 minutes of a football game this past Saturday at Princeton Stadium that left supporters of the Crimson and the Tigers soggy and limp. Viviano's lunge gave Harvard a 23-20 victory. The Crimson's record is now 5-1 overall; in the Ivy League, Harvard is 3-0, one of two unbeatens along with Penn, which it meets at Franklin Field on Friday night, November 11. Princeton is now 4-2 overall and 2-1 in league play.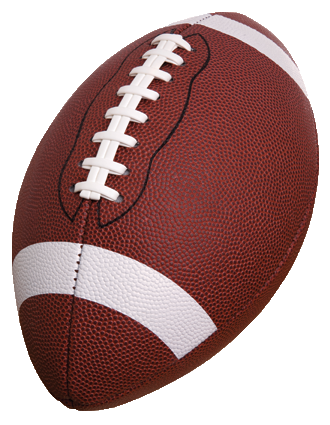 Harvard Football
Sign up for Harvard Magazine's football e-mail and follow the Crimson all season long! Dick Friedman will provide the latest news, game summaries, and insights.
"A great college football game,'' is what Harvard coach Tim Murphy called it. "Princeton certainly didn't deserve to lose. [Their] kids played unbelievably hard, and in the end, stating the obvious, we just made one more play than they did.''
To further state the obvious: this was a game the Crimson got away with. Princeton dominated the second half, outgaining Harvard 205 yards to 100. The Crimson jumped out to an early lead, then held on for dear life—until the margin evaporated with 49 seconds remaining in regulation. Clutch plays in the overtime, by Viviano and linebacker Luke Hutton '18, turned what could have been a galling bus ride back to Cambridge into a sweet postgame jaunt.
And on a blustery, fitfully rainy afternoon in central New Jersey, Harvard may have found a new star. Wide receiver Adam Scott '19 grabbed a game-high eight passes from Viviano, amassing 85 yards and a touchdown. Scott seemed to have his footing even as others could not find theirs. In the process, he became the world's third most famous Adam Scott, behind the PGA Tour golfer and the actor (TV's Parks and Recreation).
Scott first strutted his stuff during the Crimson's second series of the game. Viviano began the drive by completing a 25-yard pass to his usual fleet-footed target, Justice Shelton-Mosley '19. (Shelton-Mosley, Viviano, and running back Semar Smith '18, all of whom had been held out of the previous week's 27-17 loss at Holy Cross, were back on Saturday.) Three plays later, Viviano found Scott on the right side. Scott made a couple of defenders miss and turned the play into a 34-yard gain to the Princeton 17. Five plays later, from the Tigers' six, Viviano found his most reliable target, tight end/H-back Anthony Firkser '17 (from nearby Manalapan, New Jersey), for a six-yard touchdown. Jake McIntyre '20 kicked the extra point. Harvard 7, Princeton 0. (Thus only five minutes and 25 seconds had elapsed before the Crimson had extended its Ivy record streak of not having been shut out to 184 games.)
In the second period, the Harvard defense helped set up Scott's second marquee moment. Crimson defensive linemen Miles McCollum '17 and DJ Bailey '19 sacked Tiger quarterback John Lovett at his nine. The ensuing punt traveled only to the Princeton 30. On second down, Viviano flipped a pass on the left to Scott, who was one-on-one with a hapless Tiger defender. The poor fellow had no chance. Scott put a move on him, then sailed into the end zone. McIntyre again converted. Harvard 14, Princeton 0.
That pretty much concluded the scoring portion of the Crimson's afternoon. Viviano went a respectable 20-for-33 passing but also tossed three interceptions. The bigger problem was the Crimson ground game, which gained 102 yards—a mere 2.2 per attempt. The leading rusher was Lavance Northington '20, who netted only 40 yards on 13 tries. Much of the struggle could be ascribed to the thicket-like Princeton defense, spearheaded by defensive lineman Kurt Holuba (10 tackles, three sacks).
In the second half, the Tigers came out transformed. Lovett rammed them down the field on a 15-play drive that he capped with a one-yard touchdown plunge. Tavish Rice kicked the point. Harvard 14, Princeton 7. From there on, the Tigers largely kept the Crimson back on its heels. In holding Princeton off, much credit should go to a Harvard linebacker corps that included Jordan Hill '20 (17 tackles), Anthony Camargo '19 (14) and Hutton (10). Also integral was the punting of Zach Schmid '18, who averaged 37.5 yards a boot; more important, Schmid placed five of his six punts inside the Princeton 20.
Still, Princeton crept closer. At the end of the period, to conclude a 69-yard drive, Rice booted a 32-yard field goal. Harvard 14, Princeton 10. Shortly thereafter the Tigers missed an opportunity. Princeton's Rohan Hylton picked off a Viviano pass and made a twisting 30-yard return to the Harvard 34. On third and nine from the Harvard 21, McCollum forced Princeton's other quarterback, Chad Kanoff, to hurry his pass attempt—whereupon Rice missed a 38-yard field-goal attempt, wide left. Bullet dodged. When Viviano took the Crimson down the field to set up a 26-yard McIntyre field goal to make it 17-10 with 5:54 left, it seemed the Crimson had some breathing room.
No such luck. After Princeton failed to move the ball, Harvard got it—and Northington fumbled at the Crimson 35. The Tigers took over and kept on hammering, backing the Crimson up to the shadow of its goal line. Schmid punted 40 yards to the Harvard 43. Princeton's return man, James Frusciante, first bobbled the ball, then picked it up and scooted down to the 24. Five plays later, Lovett cavorted through a hole for a one-yard touchdown run. Rice kicked the tying point: 17 all. There were 49 seconds left, but a poor kickoff return combined with a personal foul kept the Crimson from mounting a last-ditch drive.
We had overtime…which most Harvard fans might have approached with trepidation if not dread. For one thing, Princeton had momentum. For another, the Tigers seem to win more than their share of the close ones—including a 51-48, triple-overtime shootout at Harvard Stadium in 2013.
The rules of OT are: each team gets the ball 25 yards away from the goal line and attempts to score.  (Both teams drive toward the same end zone.) If at the conclusion of a round there is a tie, they go another round. Princeton got the ball first. The Tigers moved to the Harvard seven. On third and three, Kanoff tried a pass to Isaiah Barnes—but Hutton was there to break it up. Princeton opted for a 25-yard field goal, which Rice delivered. Princeton had its first lead, 20-17.
Now it was incumbent upon Harvard to get at least three points. On first down, Viviano hit Scott for six yards. Northington was stopped after only a yard. It was third-and-three. Viviano dropped back—then bolted to the right, easily past the first-down marker. He aimed for the right pylon but was knocked out of bounds at the three. First down. Scott carried to the one. On second down, the snap to Viviano was low, but he corralled it, ran left, was grabbed by Princeton linebacker Luke Catarius, and dove. Touchdown! Game over! Whereupon Viviano was tackled again—by the entire gleeful Harvard team.
Joe Viviano did not have his A-game. But now he has something else. On an inclement day in Princeton, he joined the long line of Harvard's big-game quarterbacks.
WEEKEND ROUNDUP  
Penn 42, Yale 7
Brown 28, Cornell 21 (2OT)
Columbia 9, Dartmouth 7
Coming up: On Saturday, Harvard journeys to New Hampshire to take on Dartmouth. Kickoff: 1:30 p.m. The game will be streamed on the Ivy League Digital Network, and broadcast on radio WXKS 1200 and 94.5 FM-HD.2, and on WHRB-FM 95.3. The Big Green is 3-3 overall but 0-3 in Ivy League play. Harvard leads the series 69-45-5 and has won the last 12, including last season's heart-stopping 14-13 victory in Cambridge.
One of last season's three co-champions with Harvard and Penn, Dartmouth is having a down year. But its quarterback, Jack Heneghan, must be accounted for. And coach Buddy Teevens's Big Green tops the Ivies in scoring defense, having surrendered 19.2 points a game.
The score by quarters
| | | | | | | | | | |
| --- | --- | --- | --- | --- | --- | --- | --- | --- | --- |
| Harvard | 7 | 7 | 0 | 3 | 6* |   | — |   | 23 |
| Princeton | 0 | 0 | 10 | 7 | 3* |   | — |   | 20 |
 *OT
Attendance: 9,963
Update: Harvard's Ivy record streak of scoring in consecutive games, originally reported as 183 games due to misinformation, instead stands at 184 games.