Sports
"Far From a Finished Product"
12.8.16
In its effort to become a national basketball presence, Harvard has never had to look farther than Boston College—a longtime Big East power and now a member of the highly competitive Atlantic Coast Conference—for a local measuring stick.
Occasionally, those measurements have been difficult to gauge: in 1978, the Crimson lost to then-undefeated BC by just three points—only to discover that at least one BC player involved in a point-shaving scheme had kept the game intentionally close. In January 2009, the Crimson traveled to Chestnut Hill and notched an 82-70 win over the twenty-fourth-ranked Eagles, Harvard's first win against a ranked team. But a skeptic could argue that the Eagles—still overjoyed after having upset the number-one University of North Carolina three days earlier—had looked past the upstart Crimson. The rest of that season, Harvard, which finished 14-14 overall, didn't dispel those doubts.
But the following year Harvard proved that win was no fluke. To pinpoint the moment that Harvard tipped the scales in the local balance of basketball power, go inside the Harvard locker room at halftime during that game during the 2009-2010 season. With the Crimson trailing 33-29 and at least one freshman slumped against his locker, star Jeremy Lin '10, now in the NBA, spoke up, demanding that his teammates raise their level of play. They responded, and in the second half outscored the Eagles 45-34 to win.
This past Thursday night Harvard beat the Eagles 74-66 in Chestnut Hill. That victory, the 179th for Stemberg head coach Tommy Amaker, made him the winningest coach in Harvard men's basketball history. It also evened Harvard's record this season at 4-4, suggesting that the team is beginning to coalesce on and off the court.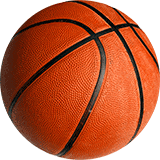 Harvard Hardwood
Sign up for Harvard Magazine's basketball e-mail and follow the Crimson all season long! David L. Tannenwald '08 will provide the latest news, game summaries, and insights as the Crimson chase another Ivy title and NCAA berth!
An Offensive Juggernaut
After a season-opening loss to Stanford in Shanghai and an easy 78-51 win over Division II Fisher College, Harvard's offense sputtered in a 63-52 home loss to Holy Cross. The Crusaders disrupted the Crimson attack with a 1-3-1 zone defense that prevented Harvard from getting the ball in the paint and, as Amaker noted after the game, was difficult for the freshmen-heavy roster to pick up. The effect showed in the box score: Harvard had more turnovers (19) than assists (13), and only two Crimson players (Corey Johnson '19 and Seth Towns '20) scored in double figures.
The Crimson continued to struggle with composure in close losses to the University of Massachusetts (70-66) and George Washington (77-74) but showed more patience in consecutive wins against Fordham (64-52), Northeastern (86-80), and then the Eagles.
They players have shown themselves well-suited to Amaker's inside-out offense, in which the team starts possessions by getting the ball in the paint, either with a pass to a post player or a guard dribbling inside. Then the options are to shoot, to pass to a teammate close to the basket, or to kick the ball out to a shooter on the perimeter.
For Amaker's team, that inside-out attack begins with two lightning-fast point guards—Siyani Chambers '16 ('17) and Bryce Aiken '20—both adept at breaking down defenders and getting to the basket. They complement each other well: Aiken (12.4 points per game) is the team's second-leading scorer, and Chambers (7.9 assists per game) is tied for third in the country in assists.
In the post, freshman power forward Chris Lewis led the Crimson with 22 points against BC, and senior All-Ivy center Zena Edosomwan '17 notched a double-double (13 points and 13 rebounds) in just 23 minutes off the bench against Northeastern.
Harvard's big men succeed in part because defenders are often occupied with Harvard's three-point shooters. Chief among them are Johnson (who nailed seven threes against the Huskies) and Corbin Miller '15 ('17), who came off the bench to contribute two threes and 10 points in the first half against Fordham.
And then there's Harvard's leading scorer, freshman Seth Towns (13.9 points per game). The six-foot-seven forward—who turned down offers from Michigan and Ohio State—can score from the outside (he's shooting 52.2 percent from three) and the inside (see his thunderous baseline dunk in the season opener against Stanford).
An Evolving Defense
As impressive as the offense has been, Amaker, a former national defensive player of the year at Duke, repeatedly emphasizes defense. That, he has often said, should be Harvard's "calling card." For now, there's room for improvement. Against Northeastern, the Crimson gave up 53 second-half points, allowing the Huskies to creep back into a game that Harvard had led by 20 points. A similar pattern unfolded against the Eagles. Harvard led by 16 points (46-30) at halftime but was outscored 36-28 in the second half.
Preventing these post-halftime lulls requires more sustained intensity. Harvard's freshmen—who have struggled to defend without fouling—also need to guard with more discipline. More broadly, the team needs to sharpen its understanding and implementation of Amaker's defensive strategy: he primarily uses an aggressive man-to-man defense that requires teammates to help each other out away from the ball (meaning that they will rotate to guard a different opponent if one of their teammates loses his man). This requires frequent—and loud—communication, unselfishness, and awareness of what's happening on the court. The Crimson has often failed to make the rotations on defense, giving opponents open shots and the chance to claw their way back into lopsided games.
In the past, Harvard could also count on an exceptional perimeter defender. Last year, Agunwa Okolie '16 (the 2016 Ivy League Player of the Year) routinely guarded the opposing team's best player; before him, Wesley Saunders '15 (the 2014 Ivy League Player of the Year) played the same role. This year, Harvard doesn't have a lockdown defender, so team defense and communication have become even more important, to ward off the kinds of lapses the Crimson has seen in the last two games.
Chemistry
Beyond offensive and defensive execution, any team's success depends on chemistry. For Harvard, the challenge begins with an unusually large roster (20 players) and seven freshmen, all of whom are playing significant minutes and (at least thus far) displacing some upperclassmen from the lineup. Finally, there is a significant age gap between the freshmen and seniors like Miller (who took a two-year sabbatical for a Mormon mission after his freshman year), Edosomwan (who spent a post-graduate year at a New England prep school before coming to Harvard), and Chambers (who withdrew for a year while recovering from a knee injury).
In Amaker, the Crimson have a leader who is exceptionally skilled at focusing his team on a collective identity and group goals; still, increasing and sustaining that cohesion—particularly if the team experiences another losing streak—will determine Harvard's results this year—particularly with Ivy League play on the horizon.
Still, this week point guard Matt Fraschilla '17 sounded optimistic: the team, he said, "is far from a finished project." In other words, it's early yet, and if the Crimson continues to grow as rapidly as it has over the last month, it will be a formidable foe come the Ivy League tournament in March.
Harvard Women's Basketball Update
After losing its season opener to Minnesota 103-87, the Harvard women's basketball team has won eight consecutive games. The most recent victory came at Kansas (69-59), and the stretch included head coach Kathy Delaney-Smith's 550th career win. Senior Destiny Nunley leads the team with 12.4 points per game, while freshman point guard Katie Benzan adds 11.8 points and a team-high four assists per game.
Up Next
After a two-week hiatus for exams, the men's basketball team will play at the University of Houston on December 23, and the women's team will travel to Siena College in upstate New York on December 21.
Harvard Hardwood will return in January with an update on the men's team and a more detailed account of the women's team's season.