News
Radcliffe Institute Announces 2017-2018 Fellows
5.4.17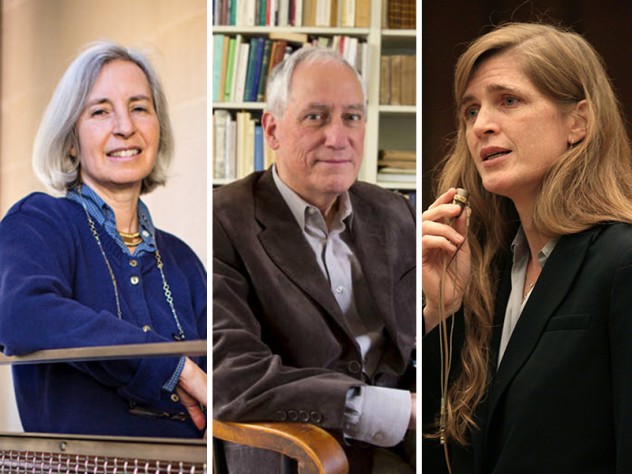 From left: photograph by Ken Richardson, photograph by Rose Lincoln/Harvard Public Affairs and Communications, Photograph by Eric Bridiers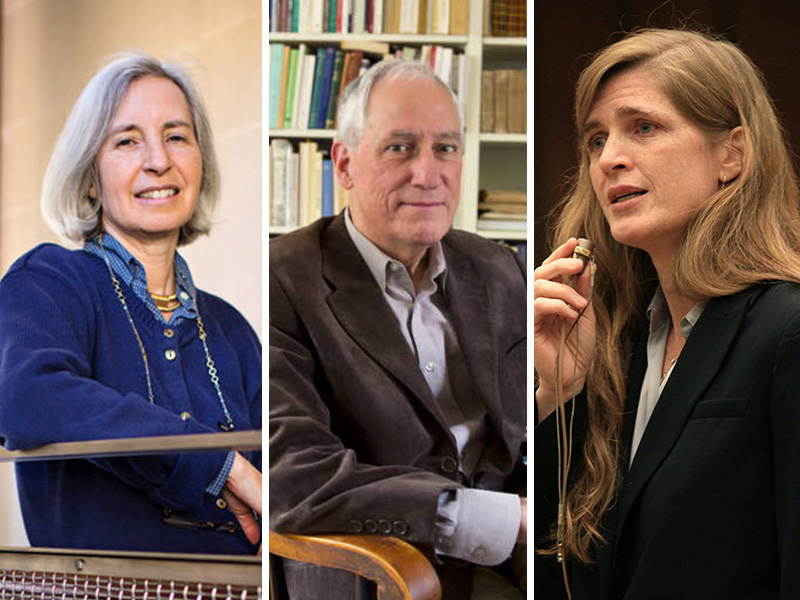 From left: photograph by Ken Richardson, photograph by Rose Lincoln/Harvard Public Affairs and Communications, Photograph by Eric Bridiers
The Radcliffe Institute for Advanced Study will welcome 52 fellows for the 2017-2018 academic year. These men and women specialize in fields as varied as computer science to comparative literature; eleven of this year's fellows come from within the University, and three are Radcliffe professors.
Most Radcliffe fellows are budding scholars and researchers who will take the year to pursue new research; for this reason, three of the Harvardians are more unusual choices. Among them is Pforzheimer University Professor and University library director emeritus Robert Darnton, a leading scholar in the history of the book, who has worked on catapulting Harvard's libraries into the future. At Radcliffe, he will work on his project "Publishing and Pirating in 18th-Century France and Switzerland." Samantha Power has recently returned to Harvard as Lindh professor of the practice of global leadership and public policy; she served as the twenty-eighth United States Ambassador to the United Nations, and is an expert in American foreign policy.  At the Radcliffe Institute, she will focus her work around "U.S. Foreign Policy From the Inside-Out." Harvard Law School dean Martha Minow, who recently announced that she will step down from her post at the end of the 2017 academic year, will work at Radcliffe on her project, "Should Law Foster Forgiveness? Child Soldiers, Sovereign Debt, and Alternatives to Punishment."
Among the other fellows, social justice and politics are a common theme. Sociology professor Devah Pager's research on race, discrimination, and the labor market promises to be both timely and captivating. Leah Wright Rigueur, assistant professor of public policy at the Kennedy School, whose work focuses on issues including race and the American political system, will be conducting research around her project "Black Men in a White House." Sociology professor Alexandra Killewald's project, "Tethered Lives: How the Male Breadwinner Norm Constrains Men and Women" will build off of her research, which focuses on the work-family intersection and the effects of marriage and parenting on income.