Sports
Football 2017: Harvard 21, Columbia 14
11.5.17
"Stay ready!" Those are a coach's instructions to all his reserves. Because two (at least) of Harvard's subs heeded that admonition, last Saturday the Crimson escaped from New York City's Robert K. Kraft Field at Lawrence A. Wien Stadium with a nailbiting 21-14 victory over Columbia. The triumph gave Harvard a 5-3 overall record in 2017, and a 3-2 mark in Ivy League play, making them part of a four-team, second-place logjam that now also includes Columbia. (There is a chance that the season could end with a seven-way tie for the title; see "Practical Math," below.) The Lions, who dropped their second straight, stand at 6-2 overall. (Meantime, Princeton, which looked like it was ready to move up to the NFL when it massacred the Crimson 52-17 two weeks ago, has since lost two straight. Go figure.) The victory was Crimson coach Tim Murphy's two hundredth in a 31-year career that includes previous stints at Maine and Cincinnati.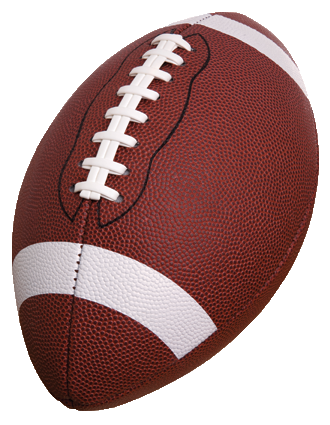 Harvard Football
Sign up for Harvard Magazine's football e-mail and follow the Crimson all season long! Dick Friedman will provide the latest news, game summaries, and insights.
One Harvard reserve who stayed ready was quarterback Joe Viviano. Demoted earlier in the season in favor of freshman Jake Smith, the fifth-year senior came out of the bullpen in the second period with the Crimson trailing 7-0 after Smith had thrown four interceptions. In his relief role, Viviano guided Harvard to three touchdowns. Another ready reserve was Joey Goodman, a sophomore linebacker who, with the Lions driving for a tying touchdown, broke up two last-ditch passes to preserve the win.
Smith had displayed amazing aplomb for a freshman since taking over for Viviano in the season's second game, against Brown. But it was evident early that this was not his day. On Harvard's opening drive he moved the ball smartly to the Columbia 32—then fired a pass into the left flat that was picked off by the Lions' Michael Murphy, who took it back all the way to the Crimson 25. Four plays later Columbia was in the end zone on a one-yard flip from backup quarterback Josh Bean to Kyle Castner. Oren Milstein kicked the extra point. Columbia 7, Harvard 0.
In the first quarter Smith threw two more interceptions, but amazingly, neither cost the Crimson. After pick number three, the Lions drove to the Harvard 15. But a sack by junior defensive lineman Richie Ryan on Columbia quarterback Anders Hill forced a Milstein field-goal attempt to begin the second period. The kick was good—but negated by a Lions holding penalty. Milstein tried again—but the snap was high and he never got the kick off. Bullet dodged.
In the middle of the period Smith was picked off again, by Columbia's Ryan Gilbert at the Lions 47. The Harvard defense, led by a pair of seniors, lineman Stone Hart and back Tim Haehl, made a crucial stop on Columbia back Chris Schroer on fourth-and-one to turn the ball over at the Crimson 34. But Jake Smith's day was done. In trotted Viviano. By all accounts, he had taken his demotion with class and grace. On his second series, he threw deep to the left to junior wideout Henry Taylor. With the Lions defensive back underplaying the ball, Taylor snagged it and ran all the way to the end zone for a 65-yard touchdown. Alas, sophomore Jake McIntyre's extra-point attempt was blocked. Columbia 7, Harvard 6.
Now it was the Lions' turn to suffer the interception heebie-jeebies. Rushed by Ryan, Hill tossed a pass that was picked off by junior defensive back Cole Thompson, who returned it to the Lions' 27.  Only a minute and 14 seconds remained in the half. Power running by junior back Charlie Booker III helped move the ball to the one-yard line. On third and goal, Viviano called his own number, snaking left and into the end zone. There, he was mobbed by his teammates. The two-point conversion—a toss from Viviano to senior tight end Jack Stansell, wide open—was good. At the half, it was Harvard 14, Columbia 7.
Early in the third quarter the Crimson cashed in on another interception. Junior linebacker Charlie Walker picked off Hill and returned the ball to the Columbia 27. Viviano hooked up with junior wideout Adam Scott for 16 yards. Then, from the Lions two, he found senior tight end Jake Barann in the back of the end zone for a score. This time McIntyre's kick was good. Harvard 21, Columbia 7.
From then on, there seemed to be a million times when the Crimson could have put the game away. Ryan's strip sack of Hill, with the recovery by sophomore defensive lineman Kelvin Apari, gave Harvard the ball at the Columbia 39, but the Crimson couldn't capitalize. An apparent touchdown pass from Viviano to sophomore wideout Jack Cook was wiped out by offensive pass interference.
Columbia took over at its 12, and on the ensuing drive the Harvard defensive line was all over Hill. But that stalwart work was undone by Crimson penalties—a facemask, an unsportsmanlike conduct, a holding—allowing Hill to get in gear. He capped the drive with a 14-yard scoring pass to Schroer. Milstein kicked the extra point. Harvard 21, Columbia 14.
Viviano tried to go for a clinching score (or at least eat up the clock). He completed a 22-yarder to junior wideout Justice Shelton-Mosley (who made one of his trademark gorgeous sideline snags). But with 6:55 left, Columbia got the ball back at its 17. On the first play Hill was sacked by Harvard senior linebacker Chase Guillory—who was called for targeting, or tackling with the intent to injure. (Dubious, to this observer.)
That penalty proved fatal—for Columbia. Guillory was disqualified from play (and will be ineligible for the first half next Saturday against Penn). In came his backup, Joey Goodman. After an eventual exchange of punts, Columbia took over at midfield with 3:24 left. Hill got the Lions down to the Crimson eight. On third down with 36 seconds left, he aimed a pass to Kaleb Pitts. It was deflected—by Joey Goodman. Incomplete. Fourth down. Again Hill dropped back. He threw over the middle, looking for Rory Schlageter. But the ball was knocked down—by the hand of Joey Goodman. Harvard's ball. Twenty-six seconds left. Viviano took the snap and kneeled down. Game over. 
Columbia, which averages 363.6 yards of total offense, had been held to 302. "The defensive effort was just so heroic," said Murphy,  "and those kids weren't going to settle for anything other than getting off that field with a win."
Practical Math: With two weeks to go in the Ivy League race, there exists the possibility of a seven-team tie for the title. Here is the scenario (courtesy of Harvard associate director of athletics Tim Williamson).
If next week:
Dartmouth defeats Brown
Penn wins at Harvard
Princeton defeats Yale
Cornell defeats Columbia

…the standings heading into the final weekend would be:
Yale 4-2
Cornell 4-2
Dartmouth 4-2
Columbia 3-3
Harvard 3-3
Princeton 3-3
Penn 3-3
Brown 0-6

Then, if:
Columbia defeats Brown
Penn defeats Cornell
Harvard wins at Yale
Princeton wins at Dartmouth

…the final standings would be:
Yale 4-3
Cornell 4-3
Dartmouth 4-3
Columbia 4-3
Harvard 4-3
Princeton 4-3
Penn 4-3
Brown 0-7
Paneful Penalty:  Dartmouth coach Buddy Teevens has suspended indefinitely Big Green defensive quality control coach Dion King. During Harvard's 25-22 win over Dartmouth game on October 28, King punched and broke a window in the Stadium press box when a crucial call went against Dartmouth. "It's unfortunate that a young guy reacted emotionally," Teevens told the Valley News of West Lebanon, New Hampshire. "He's a thoughtful, considerate and hard-working guy who just reacted inappropriately. I'm embarrassed for him and for our program, and I apologize wholeheartedly."
Abercrombie Update: Ben Abercrombie '21, the defensive back from Hoover, Alabama, who suffered a spinal injury in the opener against Rhode Island, is now in Atlanta's Shepherd Center, which specializes in spinal-cord and brain-injury rehabilitation. His family has been posting periodic reports on a CaringBridge website. Last Wednesday, his father, Marty, wrote: "I am constantly amazed by the incredible attitude Ben carries into this battle every day. Anyone with a spinal cord injury and family members can tell you SCIs can be a constant grind. In Ben's case, he undergoes respiratory treatments every four hours to help keep his lungs clear and deals with swings in his body temperature due to the SCI. We continue to celebrate the victories. This week Ben's neck strength has improved to the point where he does not need a neck collar when he is in a wheelchair and he has been able to tolerate lower and lower levels of oxygen support on the ventilator. Ben realizes this is a long-term battle and with the help of his Creator, doctors, nurses and therapists at the Shepherd Center he appears ready for the daily grind. Please keep the prayers for healing and letters, videos and CaringBridge posts coming."
In Memoriam: Richard H. Clasby '54, one of Harvard's greatest halfbacks and all-around athletes, died on October 28 in Waterford, Vermont. A product of Natick, Massachusetts, Clasby ranks eighth in career rushing attempts, and his 1,825 yards in his career (1951-53) stands ninth. Dick Clasby was 87.
Weekend Roundup
Yale 34, Brown 7
Penn 38, Princeton 35
Dartmouth 10, Cornell 0
Coming up: Next Saturday Harvard plays its final home game of the 2017 season when it meets Penn. Kickoff: noon. The game will be telecast on NESN Plus and the Ivy League Network, and broadcast on the radio on WRCA 1330 AM, 106.1 FM and 94.5 FM-HD2, and on WHRB FM 95.3. The Quakers stand at 4-4 overall and 2-3 in the Ivy League. Harvard leads in the all-time series 48-37-2 but has lost two in a row, including 27-14 last year in Philadelphia.
The score by quarters
| | | | | | | | | |
| --- | --- | --- | --- | --- | --- | --- | --- | --- |
| Harvard | 0 | 14 | 7 | 0 |   | — |   | 21 |
| Columbia | 7 | 0 | 0 | 7 |   | — |   | 14 |
Attendance: 7,011