News
Raj Chetty Will Return to Harvard
6.21.18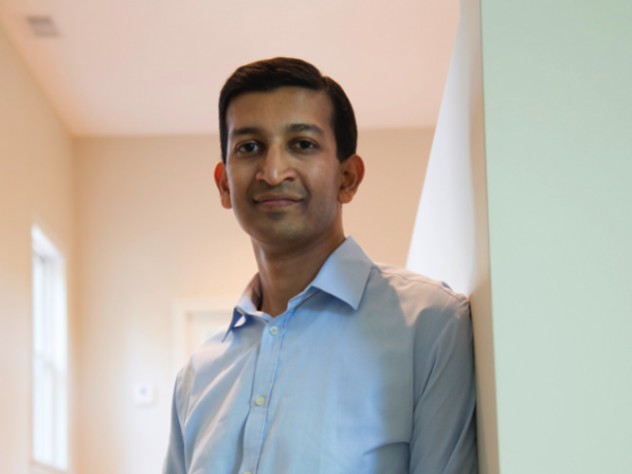 Photograph courtesy of the John D. & Catherine T. MacArthur Foundation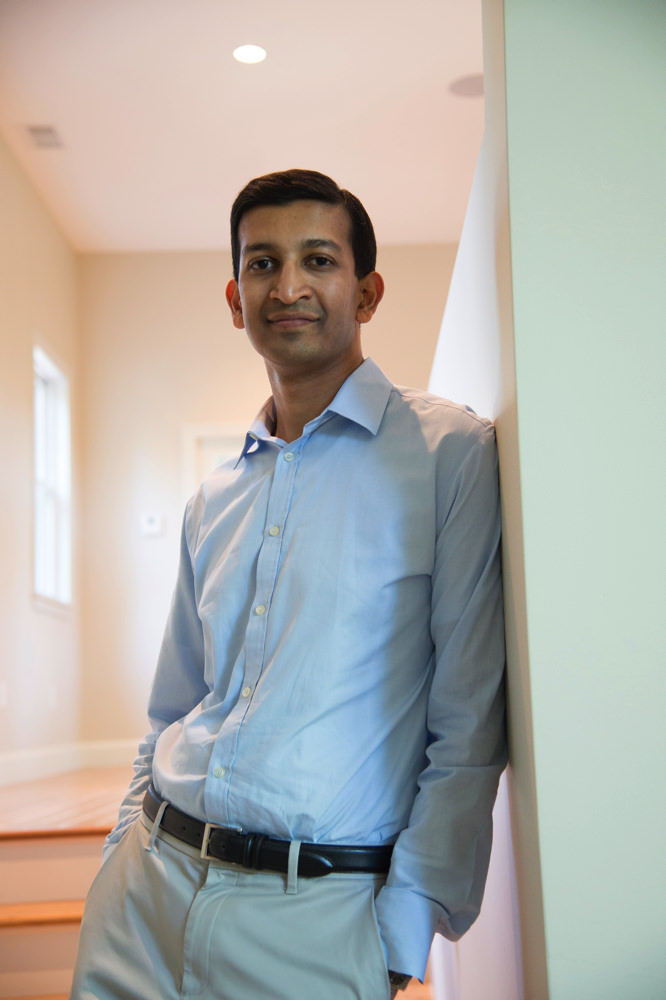 Photograph courtesy of the John D. & Catherine T. MacArthur Foundation
Raj Chetty, professor of economics at Stanford and one of the world's foremost researchers on economic mobility and inequality, will return to Harvard this fall. Chetty was a professor of economics at Harvard from 2009 through 2015, and his departure was part of an exodus of several of the University's star economists to Stanford in recent years, including microeconomist Susan Athey, education expert Caroline Hoxby, econometrician Guido Imbens, and behavioral economist Alvin Roth. 
Chetty's return signals significant progress in the economics department's recent challenges in retaining top faculty: "This has been a terrific period of rebuilding for us. We were feeling that momentum was very much in the wrong direction at the time Raj left," department chair David Laibson said in a statement. "I now feel very optimistic about our future."
Chetty is a director of the Equality of Opportunity project, a research group that has harnessed tax and demographic data to make pathbreaking discoveries on mobility and opportunity in the United States. Last year, data from a study by Chetty and colleagues found that students at Harvard and its Ivy League peers are largely affluent, meaning the schools remain inaccessible to low-income students. This past March, a study from the Equality of Opportunity project looked at the impact of race on economic outcomes, finding that black children have much lower rates of mobility than white children. Black and white boys raised by comparably affluent parents and in the same communities had vastly different life outcomes, with black boys more likely to experience downward mobility, but this wasn't true for girls. 
While at Harvard, Chetty released many studies on the effects of education on students' lives, finding that teachers who helped students raise their standardized test scores contributed to better life outcomes (measured by lifetime earnings and matriculation in college) for those students, and that even high-quality kindergarten teachers improve the pupils' life outcomes. In 2013, he found that economic mobility varies in different regions of the country: regions with higher local taxes and spending, and with less economic and racial segregation, had significantly better mobility. 
In a statement, Chetty said: 
I will return to Harvard University to launch the next phase of our team's research on improving economic opportunity for our children. Harvard's distinctive commitment to addressing major social challenges such as declining economic mobility makes it an ideal environment for this next phase of our work. I look forward to rejoining a large community of scholars who are dedicated to working across disciplines—from economics to sociology to statistics and computer science in the Faculty of Arts and Sciences to the Harvard Kennedy School, Graduate School of Education, and Harvard Business School—to finding new solutions to pressing social problems. I am grateful for the renewed support from the university's leaders to support this mission—including President Drew Faust, Provost Alan Garber, Deans Mike Smith and Claudine Gay, and Economics Chair David Laibson—and look forward to working with President Larry Bacow on furthering these goals.

I believe that the next few years will be a transformative period for the social sciences as newly available data will allow us to develop a more scientific, empirically grounded understanding of key economic and social issues. Harvard and the broader community in Cambridge are a natural hub for this transformation. I am returning to Harvard committed to supporting this new work and making progress on important challenges facing many Americans. 
Drew Faust and incoming president Lawrence Bacow both welcomed Chetty. "Raj's research has laid bare issues that require innovative approaches and urgent attention," Faust said. "His work has provided unparalleled insight into challenges of inequality and opportunity." 
Chetty received his Ph.D. in economics at Harvard in 2003 and became a tenured professor in the economics department in 2009, at age 29. He was named a MacArthur Fellow in 2012, and in 2013 received the John Bates Clark Medal, one of the field's top awards, as an economist under 40 who has "made a significant contribution to economic thought and knowledge." 
Brown economist John Friedman, one of the directors of the Equality of Opportunity project, tweeted last week: 
Its official - Raj Chetty is coming back to Harvard!

With the band back together on the East Coast, look out out for some exciting new work from the Equality of Opportunity Project coming soon...https://t.co/7t5IstAxs5

— John N.Friedman (@John_N_Friedman) June 16, 2018
The announcement reflects the growing importance of data-intensive social science research across Harvard's schools, and will be a likely fit with the Faculty of Arts and Sciences' recently announced initiative on inequality in America. Read the University statement here.