Explorations and Curiosities
The Dark Side of Boston
Photograph by Dennis Tangney Jr./Getty Images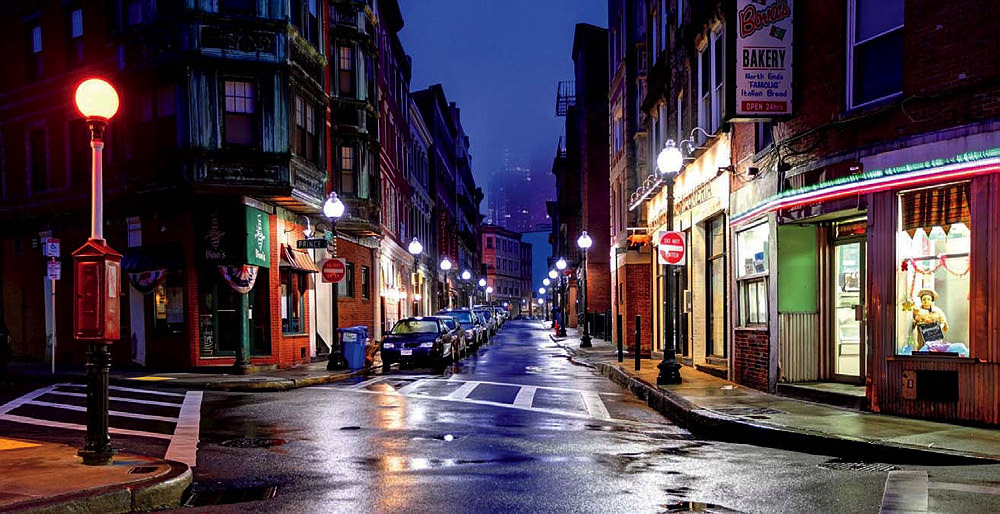 Photograph by Dennis Tangney Jr./Getty Images
Image in the public domain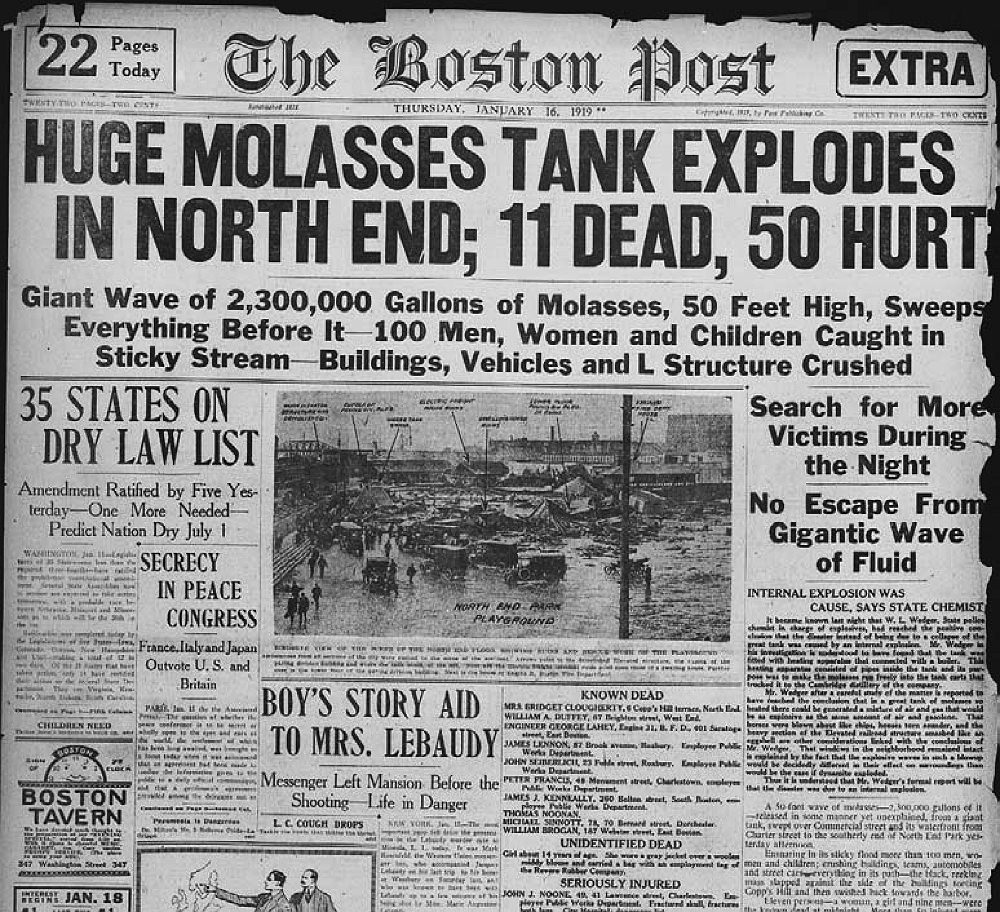 Image in the public domain
On a Friday evening, Boston's North End is buzzing. Done with tours of Old North Church or the Paul Revere House, or just arriving for a fun night out, visitors stroll through cobblestone streets, pile into Italian restaurants, or head to Copp's Hill Terrace for romantic views of Boston Harbor.
The city's oldest neighborhood wasn't always so charming. Certainly not in the mid 1800s, when it was home to poor immigrants packed into tenements and a thriving red-light district, says guide Bob Perkins during his walking tour of "The Dark Side of Boston." Hundreds of brothels, gambling dens, bars, and dance halls catered especially, he says, to sailors eager "to relieve their frustrations after so many years at sea."
The 90-minute walk is one among dozens offered by the nonprofit organization Boston By Foot. All tours are led by volunteers, typically history buffs like Perkins, who passionately aim to enlighten. "I just love Boston," he says. "I gave 167 tours last year alone."
The "Dark Side" also delves into a range of other unsavory, immoral, and horrifying events. Among them: the anti-Stamp Act mob that in 1765 destroyed the North End mansion of lieutenant governor Thomas Hutchinson (class of 1727), and the Colonial era's annual "Pope Night," celebrated throughout New England, during which North End and South End gangs fought for the honor of burning an effigy of the Catholic leader. George Washington finally forbade his troops to participate, in part because he wanted the French Catholic Canadians' help in invading Canada, Perkins notes.
Moving to the early twentieth century, he highlights the Spanish flu epidemic of 1918, the first American cases of which appeared among sailors living on Commonwealth Pier, Perkins says. By the end of that year, some 4,794 Boston-area residents had died, many in the overcrowded North End. Within a few months, that community was also hit, literally, by the Great Molasses Flood. A Commercial Street storage tank full of the sticky stuff burst, releasing a 25-foot wave that roared down the street at 35 miles an hour. "Most of the 21 people killed were not drowned," Perkins reports. "They were crushed.…It spawned one of the first class-action suits in the country."
He stops at the site of the Great Brink's Robbery, near the corner of Prince and Commercial Streets. What's now a garage was, in 1950, a Brink's vault building from which an armed crew extracted nearly $3 million (almost $30 million today) in a meticulously planned theft; then authorities "spent another $29 million investigating," he adds, and finally caught the robbers a few days before the statute of limitations ran out—thanks only to a snitch seeking leniency for a different crime.
By far, the most haunting story Perkins tells on his signature tour is that of slaves Mark and Phillis, driven to poison their Charlestown master John Codman (a man known to be violent) in 1755. Mark, also distraught by being separated from his family, procured arsenic from another slave who worked for a doctor in the North End, and after seven doses were hidden in his food, Codman died. When the plot was uncovered, the two slaves were tried (all three justices and the prosecutor were Harvard alumni), and executed: she burned at the stake and he hung at Gallows Lot, on what is now Avon Hill, in Cambridge. Mark's body was then moved to a spot along a Charlestown (now Somerville) thoroughfare. And 20 years later, in Paul Revere's own account of his famous midnight ride, he mentions passing "'Charlestown Neck, and got nearly opposite where Mark was hung in chains,'" Perkins says: either the spot was by then still a well-known landmark, or "the bones of Mark were still there."
These are, Perkins notes, "maybe some of the Boston stories the Chamber of Commerce doesn't want you to hear."