Sports
Football 2019: Columbia 17, Harvard 10
11.10.19
Close and late. How a team fares in such situations often determines its season.  For Harvard football in 2019, close and late has meant pain and sorrow. On Saturday at Lawrence A. Wien Stadium against homestanding Columbia, the Crimson didn't trail until overtime in a 17-10 Lions victory that broke Columbia's 15-game losing streak against Harvard. The last triumph, by a score of 16-13, came in 2003, when most members of this year's freshman class were two years old.
The defeat brought the Crimson's overall mark to 4-4 and its Ivy League record to 2-3. The Lions rose to 3-5 overall and 2-3 in the league. The loss was Harvard's third in a row. The previous two, coming against the league's two best teams, were tragic. On October 26, Harvard fell 30-24 at Princeton as a last-ditch onside kick attempt failed. The following week, a Dartmouth final-play Hail Mary heave did in the Crimson 9-6.  This past Saturday's loss, to a hustling and spirited but middling foe, was almost as crushing.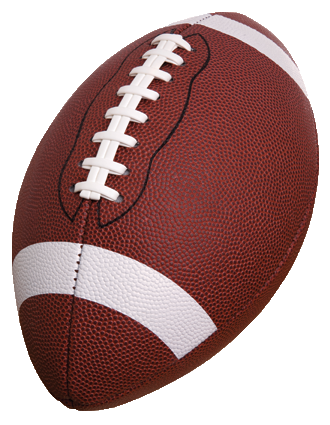 Harvard Football
Sign up for Harvard Magazine's football e-mail and follow the Crimson all season long! Dick Friedman will provide the latest news, game summaries, and insights.
"I thought we played well defensively," said Harvard coach Tim Murphy. "We didn't score enough points. We've struggled a little bit to do that the last couple of games."
Statistically, Columbia deserved to win. The Lions outgained the Crimson 307 yards to 200. Columbia held the ball almost twice as long as Harvard (38:46 to 21:14).  The Crimson came into the game tops in the Football Championship Subdivision (FCS) in defensive first downs allowed, having surrendered an average of 14.8 through seven games. On Saturday, offense-challenged Columbia amassed 20. The Lions employed a ball-control attack predicated on the short, low-risk passes of quarterback Ty Lenhart (17-for-25 passing for 153 yards).
Meantime, the Crimson offense sputtered. Harvard's number one quarterback, junior Jake Smith, had a mostly miserable day. Smith was 6-for-16 for a mere 111 yards. In the third quarter Murphy yanked Smith in favor of sophomore Luke Emge. The Crimson running backs, junior Devin Darrington and freshman Aidan Borguet, spent most of the afternoon contending with long-yardage situations while facing a good Columbia line. Harvard was only 3 of 13 on third-down conversions, and 0 for 2 on fourth-down conversions. This bespeaks a major problem: in the past few seasons the Crimson has either failed to develop or failed to properly use a so-called "possession receiver," normally a tight end (a Harvard hallmark) who makes third-down catches that result in first downs.
Still and all, this was a winnable game. It started auspiciously enough. On Columbia's first series, junior Crimson defensive back Max Jones forced a fumble by Lenhart that was recovered by Harvard sophomore defensive lineman Chris Smith at the Crimson 45. On the ensuing series, Jake Smith found senior wideout Cody Chrest for a nifty 27-yard pass-and-run. On the next play, Smith fired one into the end zone to junior wideout James Batch, who had beaten Columbia's Fara'ad McCombs. Batch snared it in stride for a touchdown. Senior Jake McIntyre kicked the extra point. Harvard 7, Columbia 0. At the time, who would have thought that this touchdown would turn out to be the Crimson's only one?
In the middle of the second period, the Lions got that score back. From the Harvard four at the conclusion of a 76-yard drive, Lenhart flipped a pass to the left corner of the end zone. Receiver Mozes Mooney was wide open, but the ball was way overthrown. No matter. Mooney dove, stretched all the way out, and made a one-handed grab for the touchdown. (That was the second time an opponent had performed that acrobatic move in three weeks, Princeton's Dylan Classi having been the first.) Alex Felkins kicked the extra point. Harvard 7, Columbia 7.
Through the third period the teams traded third- and fourth-down conversion failures. The offenses were so inept in this regard that the Fathers of Football, who had given us the sport 150 years ago this week, were thinking of asking for their game back.  After Columbia failed to convert on a fourth-and-one from the Harvard 40, Murphy sent in Emge. "I just felt like we needed a spark," Murphy said. "I couldn't guarantee that we were going to get a spark from putting another quarterback in, but Jake just didn't have it today."
Emge came out flinging. He completed a 26-yarder to junior right end Ryan Reagan, who climbed the ladder to pull it down. As the fourth quarter began, four runs by Borguet brought the ball down to the 10. On third-and-three, Emge tried a run and fell a yard short. Fourth-and-one. With Murphy choosing to take three points, McIntyre kicked a 25-yard field goal. Harvard 10, Columbia 7 with 13:22 left.
Could the Crimson stave off the Lions? Columbia drove to the Harvard 25, but Lenhart, trying for a touchdown, threw one down the middle that defensive back Jones intercepted at the two. Ideally the Crimson would have gotten a few first downs to run out the clock, but the offense couldn't even get one. A punt by Harvard sophomore Jon Sot gave the Lions the ball back at the Harvard 47. They moved down to the eight. Here Columbia coach Al Bagnoli, echoing Murphy's decision, opted to take the points. With 1:45 left, Felkins kicked the game-tying field goal. Harvard 10, Columbia 10. That's how regulation ended.
In college-football overtime, each team is given the ball on offense 25 yards from the goal. The teams play as many rounds as it takes to determine a winner. On Saturday it took one round. Harvard won the coin toss and chose to let Columbia get the ball first. On first down Crimson sophomore defensive lineman Jacob Sykes sacked Lenhart for a five-yard loss. But on third down Lenhart found tight end Rory Schlageter wide open at the one-yard-line. On the next play, Mike Roussos, a receiver turned wildcat quarterback, ran it in for a touchdown. Felkins kicked the extra point. Columbia 17, Harvard 10.
Now it was up to the Crimson to answer. On the first play, Emge aimed for Batch on the right side, but the Lions' Ben Mathiasmeier made a brilliant diving interception at the three. Game over. And Columbia began partying like it was 2003.
The Harvard defense had its heroes, among them senior defensive back Cole Thompson, who had a game-high 12 tackles, and junior linebacker Jordan Hill, who had 11, including a sack. Senior defensive lineman Brogan McPartland had eight tackles, including two for loss, as he continues to make an All-Ivy case. The sophomore defensive linemen—Sykes (six tackles, including that overtime sack), Anthony Nelson (six), and Smith (five, plus a fumble recovery)—are getting better each week. They should be hellacious next year. Which is something to cheer about as we trudge through this one.
Tidbits: Sophomore James Herring blocked a Lions punt in the first quarter. It was Herring's third block of the season, tying him for the FCS lead. Harvard has six blocked punts and eight blocked kicks overall, leading the FCS in both categories….The loss dropped Harvard's record in overtime games to 6-3.
Weekly Roundup
Dartmouth 27, Princeton 10
Yale 59, Brown 35
Penn 21, Cornell 20
Coming up: On Saturday Harvard returns to the Stadium for the season's final home game, against Ivy rival Penn. Kickoff: Noon. The game will be telecast on NESN, streamed on ESPN+, and broadcast on WRCA 1330 AM, 106.1 FM and 92.9 FM-HD2, and on WHRB FM 95.3. Like the Crimson, the Quakers are 4-4 overall and 2-3 in Ivy League play. The Crimson won 29-7 last year in Philadelphia, snapping a three-game losing streak to Penn. In a rivalry that began in 1891, Harvard leads 49-38-1. Saturday will be Senior Day, with the players from the class of 2020 and their parents honored in a pregame ceremony.
A CENTURY AGO: THE ROAD TO PASADENA, GAME 7
On November 8, 1919, Harvard played its only regular-season road game, at Princeton. Before a full house of 35,000 at five-year-old Palmer Stadium, the Crimson was happy to come away with a 10-10 tie. Early in the first quarter, Tiger runner R. Maurice Trimble broke Harvard's season-long shutout streak with a touchdown on a short pass reception. Deep into the fourth quarter Harvard trailed 10-3 when Eddie Casey, A.B. 1919, got loose for a 40-yard run, then took a pitch from quarterback Winslow Bent "Babe" Felton, A.B. 1919, for a touchdown. Frederick Church, A.B. 1921, kicked the tying extra point. For this game, film footage exists, courtesy of Princeton. It gives you the flavor, but anyone who can figure out what's going on should please contact me at the magazine.
The record so far:
September 24     Harvard 53, Bates 0
October 4            Harvard 17, Boston College 0
October 11           Harvard 35, Colby 0
October  18          Harvard 7, Brown 0
October 25          Harvard 47, Virginia 0
November 1        Harvard 20, Springfield 0
November 8       Harvard 10, Princeton 10 (tie)
Next up:               Tufts, November 15
The score by quarters
| | | | | | | | | | |
| --- | --- | --- | --- | --- | --- | --- | --- | --- | --- |
| Columbia | 0 | 7 | 0 | 3 | 7* |   | — |   | 17 |
| Harvard | 7 | 0 | 0 | 3 | 0* |   | — |   | 10 |
 *OT
 Attendance: 4,739