Harvard Squared
Create Your Own Spectacular Staycation
Wintertime offers the perfect excuse to cozy up close to home—and, this year, it's a safe choice, too. Happily, there's plenty to do in and around Cambridge to keep you warm, comfortable, and content.
Prefer to curl up at home with a good book and a fire? Order from MEM Tea in Davis Square, served at Boston's best restaurants, for the perfect warming tipple: Pick up globally sourced teas on Tuesdays through Saturdays beginning at 11 a.m. from their dispensary in Davis Square. Regular drinker? Sign up for their $20 teas of the month service at memteaimports.com. Then discover the lost art of letter-writing at Tiny Turns Paperie (shop.tinyturnspaperie.com), a haven for indie designers and cheeky stationery. Bonus: cozy candles, like the Cuddle Weather. Light them before enjoying a sudsy bath courtesy My Urban Kitchen, an Allston studio known for handmade, plant-based, succulently scented soaps and butters. Their whipped shea butter is the perfect salve for crackly wintertime skin; get it at myurbankitchen.com. Finally, slide into bed with a good book from Harvard Book Store, which offers daily curbside pickup from 9 a.m. until 6 p.m. Order your chosen tome at harvard.com.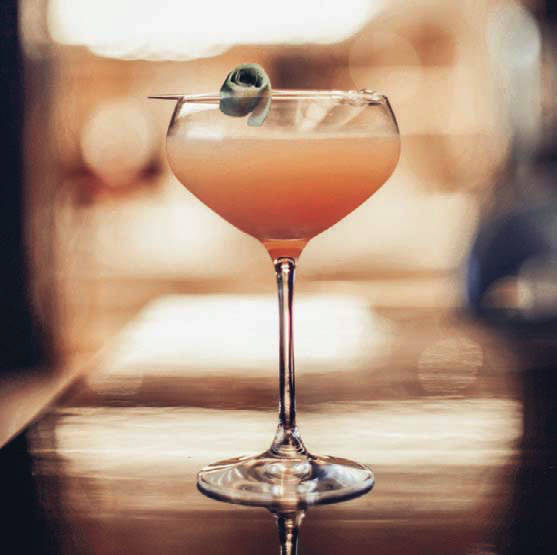 If your New Year's resolutions include self-care, start at Cambridge Naturals, which offers curbside pickup and delivery: Stock up on essential oils, skin brushes, bulk herbs, supplements, and even fuzzy socks. Order at cambridgenaturals.com. Then recalibrate with Cambridge Zen's ongoing online roster of meditation groups and retreats, including daylong sessions on January 10 and February 14, with a full day of chanting, circle talks, and meditation. Enroll at cambridgezen.org. Or flex a bit with Down Under Yoga (downunderyoga.com), which offers daily livestreamed classes for new parents, beginning and more advanced yogis, and even kids and teens.
Finally, if your plans are to treat yourself—because it's a pandemic, so why not?—check out Joanne Chang's Sunday evening "Flour Love" baking classes. The Flour pastry guru hosts live baking sessions on Instagram; pick up a kit from Flour in advance, and work alongside Chang as she creates a sweet treat. Order at flourbakery.com/flourlove. If savory is more your speed, visit Harvard Square's new Smoke Shop, run by pit master Andy Husbands, open daily from 12 p.m. until 9 p.m. This is comfort food at its finest: ribs, wings, cheese fries, mac-and-cheese bites, and banana pudding. Order at thesmokeshopbbq.com. Or visit the brand-new Wachusett Brew Yard for local blueberry ale, fried pickles, and strawberry ale compote for dessert. Visit wachusettbrewingcompany.com for the latest hours.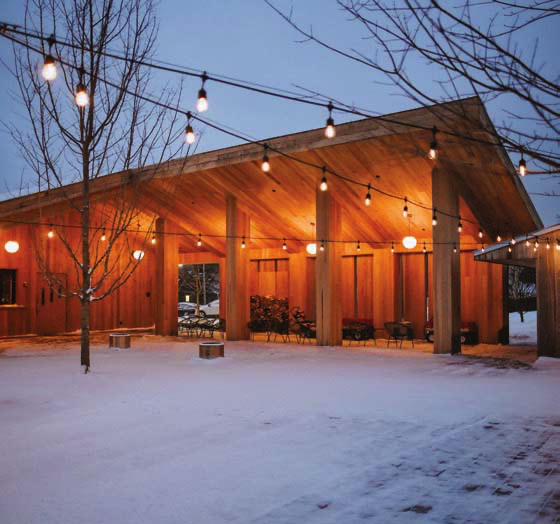 Photo courtesy of Peter Crosby
For a change of scenery, book an overnight at the Charles Hotel. They're offering 20 percent off rooms, with proceeds benefitting the Greater Boston Food Bank. Grab a cocktail on Noir's heated patio or take Benedetto's handmade, seasonal pasta to your suite for a relaxing treat. Reserve at charleshotel.com. Don't forget your Harvard blanket from the Harvard Coop around the corner (store.thecoop.com). A few blocks away, 907 Main hotel—home to the globally inspired Dial restaurant, run by Gordon Ramsay-trained chef Justin Urso—offers a Winter Wonderland package, with 15 percent off rooms and special cold-weather cocktails. Book at 907main.com.
And if you're ready to break out of quarantine for a "state-cation," consider Tourists Welcome in bucolic North Adams, just three miles from MASS MoCa and the Clark Art Institute. (Visit touristscheckin.com for a comprehensive rundown of their safety measures.) The quirky hotel's 80-acre campus is perfect for artsy exploration: an adventure coordinator leads waterfall meditations, forest-bathing trips, and star-gazing expeditions complete with 'Smores. There are also snowshoeing trips, hikes by headlamp, and even alpaca-petting excursions. They're open Thursday through Saturday for two-night minimum stays—the perfect socially distant, culturally curious escape.