Harvard Squared
Reasons to Rejoice
This holiday, discover safely spectacular ways to celebrate the season.
We've learned a lot about how to gather since last year, when so many of us were relegated to remote holiday soirees. This year, we're ready to reunite—withprecautions, of course—and there are plenty of ways to honor the season in sensible style. Here are our favorite places to celebrate, with shopping, sharing, entertaining, and exploring. We've earned it.
For many, al fresco is still the preferred way to mingle. Fend off the chill by reserving your very own firepit, complete with 's'mores ingredients, from various Trustees of Reservations properties, ranging from Hamilton's Appleton Farm (which also offers wood-fired pizzas) to Harvard's Fruitlands, with venues for snow-shoeing and hiking. Book your favorite spot at https://thetrustees.org/program/fire-pits/. While in Harvard, duck into the Harvard Alpaca Ranch (www.harvardalpacaranch.com) for thick, furry blankets, perfect for star-gazing.
 If you'd prefer to entertain at home, visit Mahoney's Garden Center—with locations throughout the Cambridge area—for an enormous inventory of evergreen trees, wreaths, poinsettias, and so much more. Browse their wares at https://mahoneysgarden.com/mahoneys-evergreens/. Or, if you'd prefer someone else do the cooking (and decorating!), visit the brand-new Buttermilk & Bourbon at Arsenal Yards in Watertown. Dig into fried chicken, mac and cheese, and buttery biscuits on their expansive patio (www.buttermilkbourbon.com). Or raise a glass on the heated patio at The Charles Hotel's sparkly new Italian trattoria, Bar Enza, run by superstar chef Mark Ladner. Ladner earned four New York Times stars helming Manhattan's Del Posto (www.bar-enza.com). And don't forget to visit the hotel for their annual tree-lighting ceremony on November 27.
Prefer to stroll and shop? Wander the stalls at Somerville's Bow Market, where you'll find everything from art and cocktails at Create Gallery & Lounge (definitely get the hot mulled cider with coriander) to stationery for your holiday cards at Tiny Turns Paperie. Looking for that perfect host gift? Pop into Wild Child for books, a bottle of natural wine, and art prints created by women. Browse a full list of Bow's independent vendors at www.bowmarketsomerville.com.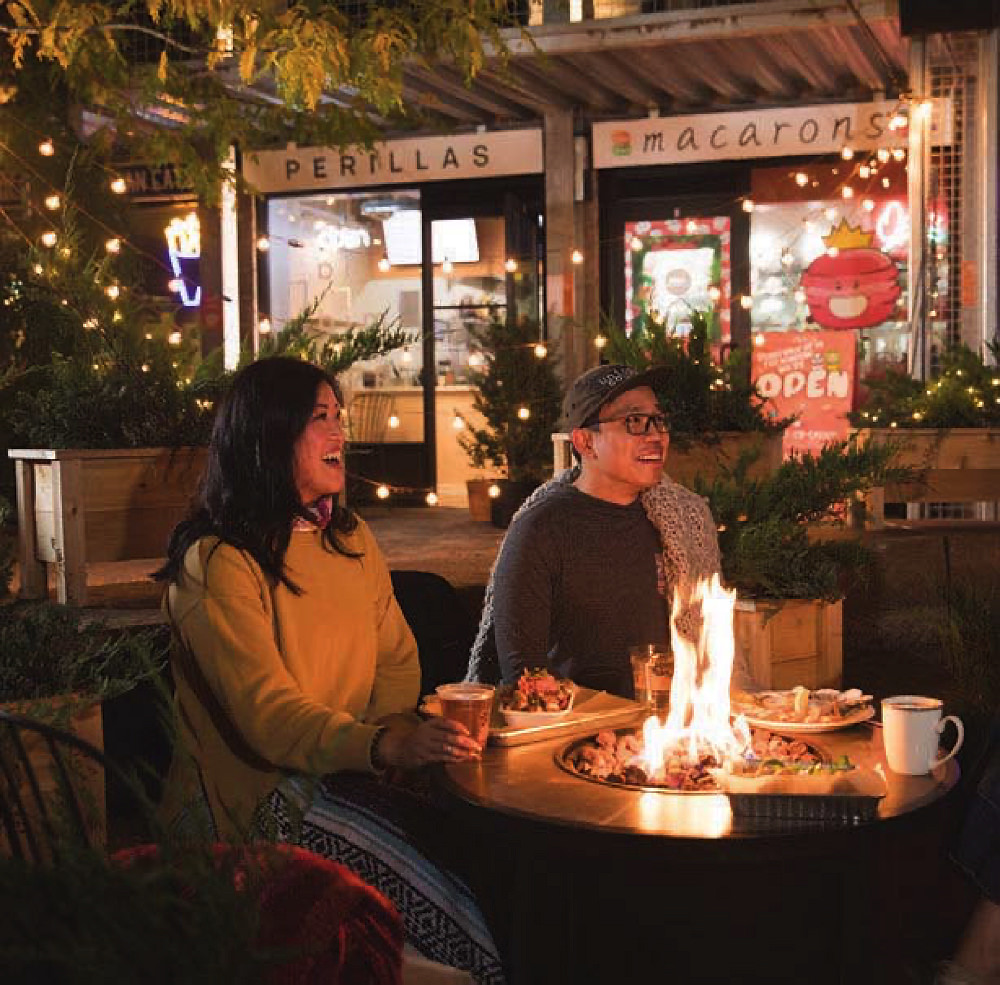 Photo courtesy of Samara Vise
Starting December 3, make merry, fortified by craft beer and wine from neighborhood purveyors, at the South End's SoWa Winter Festival, with local artisans peddling everything from crystals to soaps to jewels to pet treats. See the lineup at www.sowaboston.com. Closer to campus, Harvard Square hosts an annual Holiday Fair brimming with local artists, who are on hand to discuss their work. Visit in person or shop virtually at www.harvardsquareholidayfair.com. Similarly, Cambridge Arts hosts an online marketplace, and virtual open studios on Tuesdays and Saturdays throughout November and December. Chat from the comfort of home with artists ranging from woodworkers to photographers at www.cambridgema.gov/arts/programs/openstudios.
Finally, enjoy a seasonal dose of sophistication with The Harvard Museums of Science & Culture, which reopens to the public on November 26. Appropriately, their Harvard Museum of the Ancient Near East presents Mediterranean Marketplaces: Connecting the Ancient World, exploring the movement of goods, peoples, and ideas around the ancient Mediterranean. (Yes, the desire to shop has existed for centuries.) The museum offers reservations and COVID-19 protocol details at www.hmsc.harvard.edu.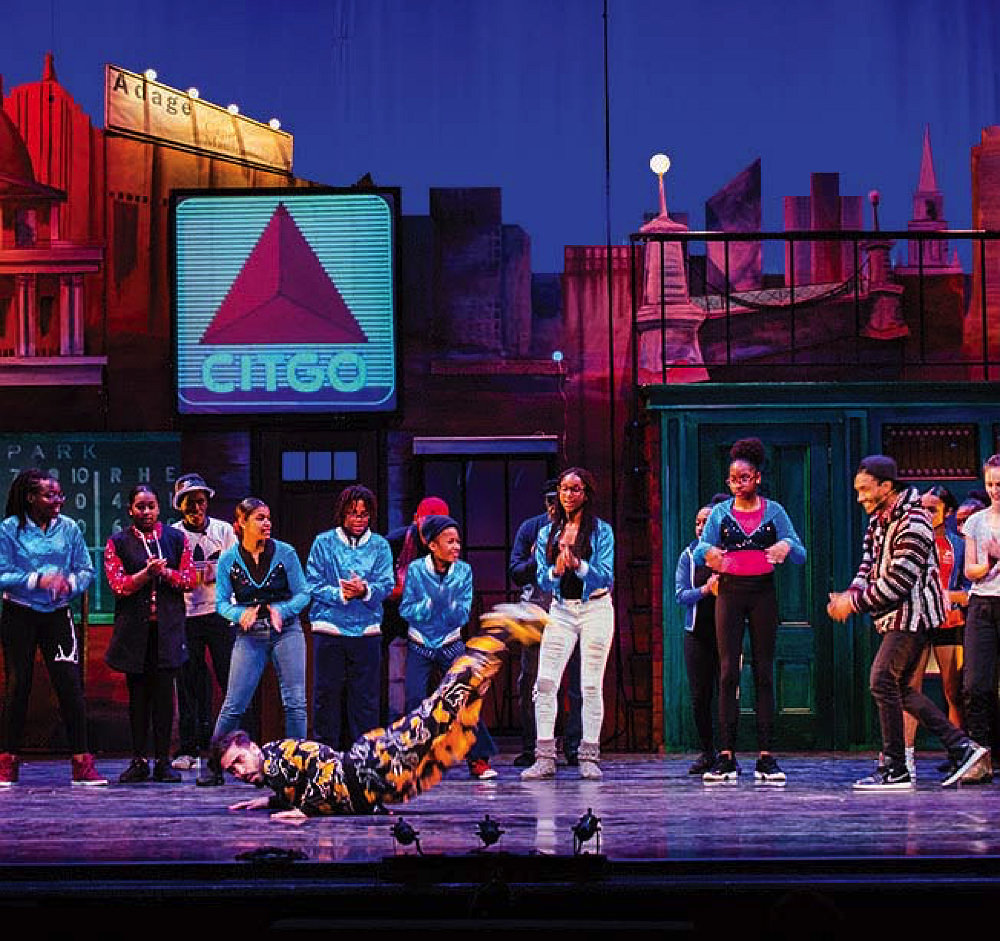 Photo courtesy of Rafi Sofer
Or be entertained with the Urban Nutcracker, a refreshed spin on the holiday classic. Here, the City Ballet of Boston pairs the music of Duke Ellington and Pytor Ilyich Tchaikovsky to hip-hop, ballet, and tap at the Shubert Theatre—fitting for a season when we're finally finding our rhythm once again. Get tickets at www.urbannutcracker.com.