Harvard Graduates Leave No One Behind
The U.S. wars in Iraq and Afghanistan are over—but promises remain unfulfilled.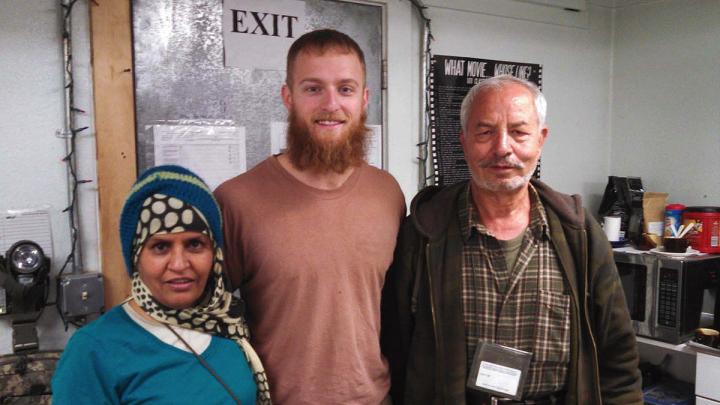 THROUGHOUT HIS TWO DEPLOYMENTS TO AFGHANISTAN as an Air Force officer, Phil Caruso, J.D.-M.B.A. '19, worked closely with an Afghan informant who collected information on behalf of the United States, risking his life in the process. "He was the most courageous human being I've ever seen," Caruso said. "He was at risk and, in fact, in some cases even likely to be killed on a daily basis for the risks that he was taking."
The informant's work for the U.S. military put him in an increasingly precarious position. By 2014, he was on the run from the Taliban in three Afghan provinces. Caruso wanted to prepare plans to get him out of the country before it was too late; if the informant survived long enough to see the United States forces leave, he would be in even more jeopardy afterward.
Caruso evaluated potential options, including an intelligence community resettlement program and the Afghan Special Immigrant Visa (SIV) program, which was created for Afghans who had worked on behalf of the U.S. government. The agency managing the intelligence community program demurred at Caruso's request, leaving the SIV program as the only option. To get through that program, though, the informant would need paperwork that showed the scope of his employment—something the military could not provide given the nature of his work.
By the end of Caruso's deployment in 2014, he had made no progress. When he continued pursuing the case after he got home, his efforts were mired in bureaucracy. "I just felt it was too important to tie it up in bureaucracy," he explained. Navigating the SIV program, "It was just impossible to find that specific person at the agency who I could talk to, to kind of grease the skids and make this work." Unable to communicate with the informant and having left government service, "I made the decision that if I couldn't help him, I was going to at least get involved with the program."
CARUSO HAD SET his sights on joining the military after the 9/11 terrorist attacks during his sophomore year of high school. "It was a very patriotic time," he said, "and I decided that…was going to be a way to contribute to what was then a really important event." Though he wanted to join the military out of high school, he compromised with his parents and enrolled in the Air Force ROTC program at Cornell. After graduating, he joined a select unit focusing on intelligence, counterintelligence, and counterterrorism, and spent seven years of total active duty, including two deployments to Afghanistan. He then enrolled at Harvard for a joint J.D.-M.B.A. and explored careers in government, law, and finance while serving as a reserve officer.
His dedication to fixing the SIV process continued. Four months after joining the investment-management firm Onex in August 2019, Caruso joined the Board of Directors for donor-funded nonprofit organization No One Left Behind (NOLB) and later stepped in as Chairman and acting Executive Director. Since 2013, the group, now composed of over 70 volunteer board members, staffers, advisers, and volunteers, has helped relocate Afghan and Iraqi translators and intelligence officers who aided the United States during its wars in both countries: assisting them through the complicated visa process, but also offering guidance and monetary support for housing, transportation, and medical needs. 
 By 2019, the Afghan SIV program was at its nadir. "It had been slowed to a screeching halt…and it needed a lot of advocates and a lot of work," Caruso said. "It was a time when most Americans had largely forgotten about the war in Afghanistan and had largely forgotten about this population." Eighteen years into the war, 18,000 people had applied for visas that had not yet been approved. (In the largely dormant Iraqi program, about 250 applications were still processing as of 2017.) Delays were often deadly: NOLB has documented more than 300 cases in which interpreters waiting for their visas were attacked or targeted for assassination by the Taliban.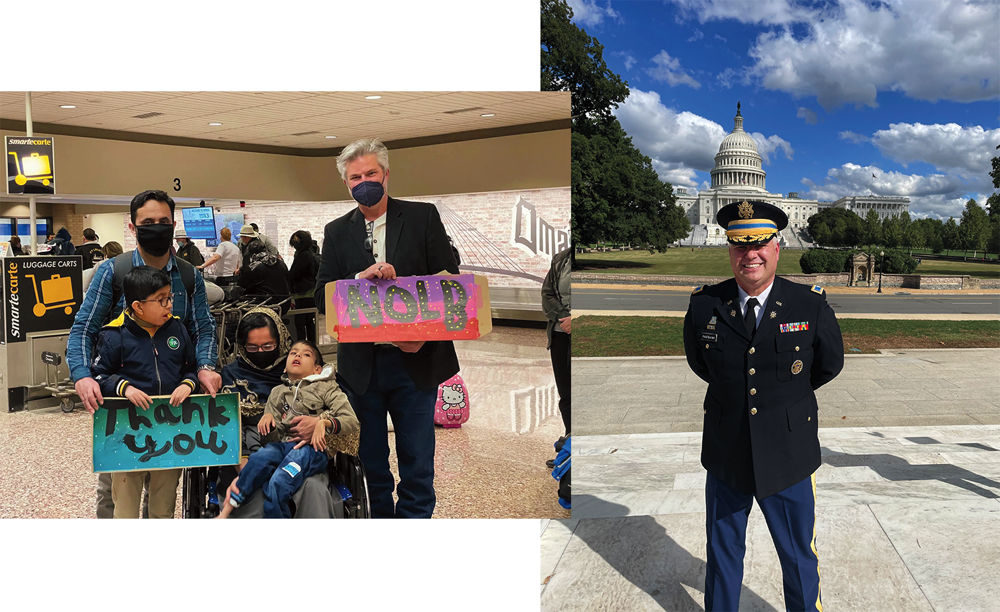 Photographs courtesy of Greg Fairbank
Despite the urgency, the two active SIV programs remained extremely difficult to navigate. "The language that was used in the [authorizing] legislation was confusing for applicants in terms of figuring out what exactly they need," said Caruso, "and then confusing for even the Consular Affairs and State Department officers who have to interpret" it. Qualifications for the permanent SIV program for interpreters, which grants 50 visas per year, were hazy. If someone's job title was not "interpreter," but his job duties were largely translating, it was difficult to know how his application would be considered.
The temporary nature of the SIV track for Afghan citizens employed by the U.S. government further complicated matters. This broader category was designed to last five years but had been renewed at different times every year since, making it difficult for the executive branch to budget, staff, and manage the program over time. (The position of SIV coordinator, specifically mentioned in the legislation, went unfilled by the State Department for much of the last decade.) And while many of the people eligible for the program were employed by the Department of Defense, the Department of Homeland Security was responsible for running it. Until recently, Caruso said, there was not much coordination between the two departments.
While the original legislation called for processing times under nine months, Caruso has never seen a visa granted in that time frame—and some reviews take nearly a decade.
And there were more hiccups: some of the contractors who employed many eligible Afghan citizens on behalf of the U.S. government didn't keep thorough employment records and were unable to fulfill applicants' requests. Other contractors who employed Afghan citizens during the war no longer exist, making it even more difficult to secure the proper documentation. Some Afghan citizens who advanced through several stages of the visa process were rejected for having contact with the Taliban—despite the fact that their contact resulted directly from conducting intelligence operations on behalf of the United States. While the original legislation called for processing times under nine months, Caruso has never seen a visa granted in that time frame—and some reviews take nearly a decade.
When Caruso joined the board in 2019, NOLB's priorities were to streamline the SIV program and help those approved settle in the United States. In early 2021, he invited two fellow graduates, veterans, and reservists to join the group's board as well, Greg Fairbank, M.B.A. '02, and Loren Voss, J.D. '17, who served in the Army and Air Force respectively and remain reserve officers. Fairbank had worked closely with informants and interpreters while serving as an intelligence officer. Now the president of Saratoga Data Systems, an information-technology company, he became the group's finance chair. Voss led the Air Force's air-threat team from the Royal Air Force Lakenheath base in England. Now a senior adviser for civilian harm mitigation at the Department of Defense, she took a volunteer role setting up NOLB's evacuation processes and database, eventually taking over all evacuation efforts.
For a couple of months, the volunteer board acted as usual, with meetings weekly or biweekly. But following President Joe Biden's April announcement of a full troop withdrawal by September 11, 2021, NOLB's urgency increased. Biweekly meetings became daily ones, and then multiple times per day. After Biden confirmed in July that the troops would finish evacuating by the end of August, NOLB began aiding the evacuation effort. As Kabul fell on August 15, NOLB was running a 24-hour operations center from Washington, D.C.
"In the early days, it was about figuring out how to get as many people to the [Kabul] airport as possible, and then figuring out how to get them inside the airport," Voss said. "And that changed daily, that changed by the hour, and it changed by the gate." Caruso, Voss, and Fairbank stayed in contact with families trying to make it out of the country, providing up-to-the-minute information about how to get on the last of the departing flights. As the Taliban took over the city, some families had burned documents that established their connections to the United States; the group called congressional offices to secure letters on their behalf. Voss, nine months pregnant at the time and "wobbling around" the makeshift operations center, tracked the status and precise locations of those who had been approved for SIV visas. Amid the chaos, the State Department began using her detailed spreadsheets to know who was still in the country and how to reach them.
Despite NOLB's best efforts, a number of Afghan citizens who aided the United States and made it through the entire visa process didn't get out of the country. Beyond them, 60,000 people are navigating the visa process—and those lacking valid passports must now request documents from offices controlled by the Taliban.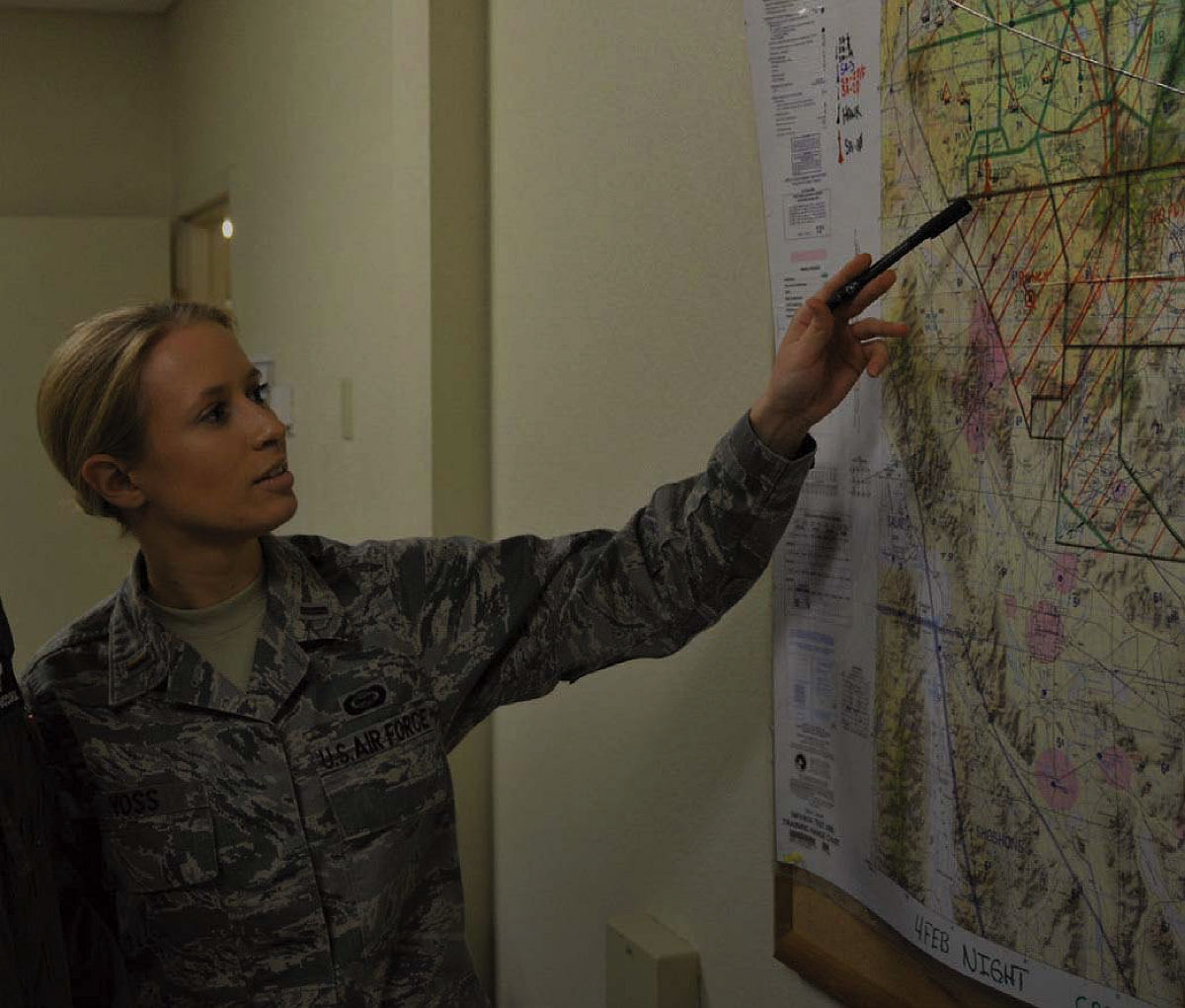 Photograph courtesy of Loren Voss
Every day, Voss, Fairbank, and Caruso receive personal pleas to their cell phones and social-media accounts begging for assistance. On Thanksgiving Day, Fairbank was sitting down with his family when he got a text from a visa applicant who had gotten his nose smashed by the Taliban. Others have had boiling water thrown on them or have been otherwise disfigured by physical assault. "And that's just been completely the pattern of events since the fall of Kabul," he said.
As the number of flights out of Kabul has diminished, NOLB staff have sought creative options. For people who have almost been approved for visas, they've negotiated with nongovernmenal organizations and representatives of other countries for temporary housing. They work with the State Department, airlines, and aircraft manufacturers to set up private flights and offer ground support, transferring specific people from one plane to another.
"We have to keep this in the forefront of the American public's attention."
But they understand that their organization can only do so much without added government attention and resources. As they work along the margins, they're pushing the U.S. government to consolidate the largely temporary Afghan and Iraqi SIV programs into a permanent framework with simplified rules and faster processing. "We have to keep this in the forefront of the American public's attention," said Fairbank in early February. "If you go to D.C., everyone's talking about Russia and Ukraine, or China and Taiwan. And I get it. But it doesn't change the fact that we made commitments to literally 60,000 people in Afghanistan to help them. And that can't be forgotten just because we've moved on to the next strategic aspect of a foreign and military policy." 
You might also like
Harvard Chabad, IDF, and Bill Ackman screen October 7 Hamas footage
Toward another apartment complex on Harvard-owned land
Stepping down after 30 years of University service
Most popular
After a multiyear renovation, Harvard Art Museums make ready for a November reopening.
Fall travel to New England's seacoast offers art, history, biking, and great restaurants
Harvard's Art Museums reopen, poised to fulfill their pedagogical purpose.
More to explore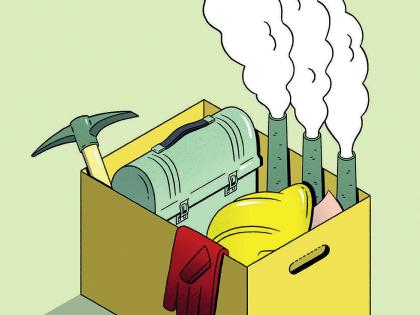 Expect massive job losses in industries associated with fossil fuels. The time to get ready is now.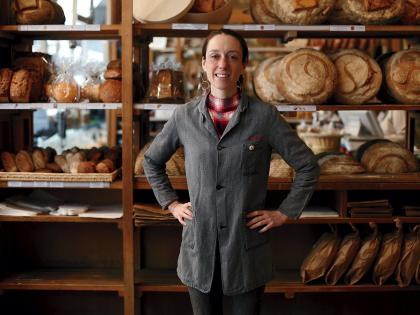 A third-generation French baker on legacy loaves and the "magic" of baking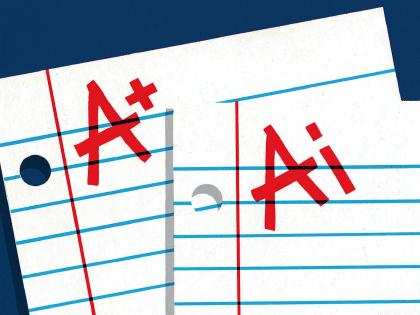 Generative AI can enhance teaching and learning but augurs a shift to oral forms of student assessment.