Brockton's Enterprising Restaurateurs
Exploring Cape Verdean and Caribbean cuisine
At Preto's Island Restaurant, owner Manuel da Silva can happily serve his signature "green tea shot" with a dose of geography. His regulars, many born or raised in Cape Verde, know about the West African islands, but for others he pulls up internet maps and starts talking. "I tell them my story," he says, "how long I have been in this business—show them the music, the history, let people know about what this culture is." By that time, diners are relaxing into the spirit of the lively spot in downtown Brockton, a city of more than 100,000 people, some 25 miles south of Boston. Amid live music, while sipping da Silva's other locally revered cocktails—the B-52, Painkiller, or Lemon Drop—they can order a whole octopus from the kitchen. "I try to bring different people together," he says, "to see different cultures."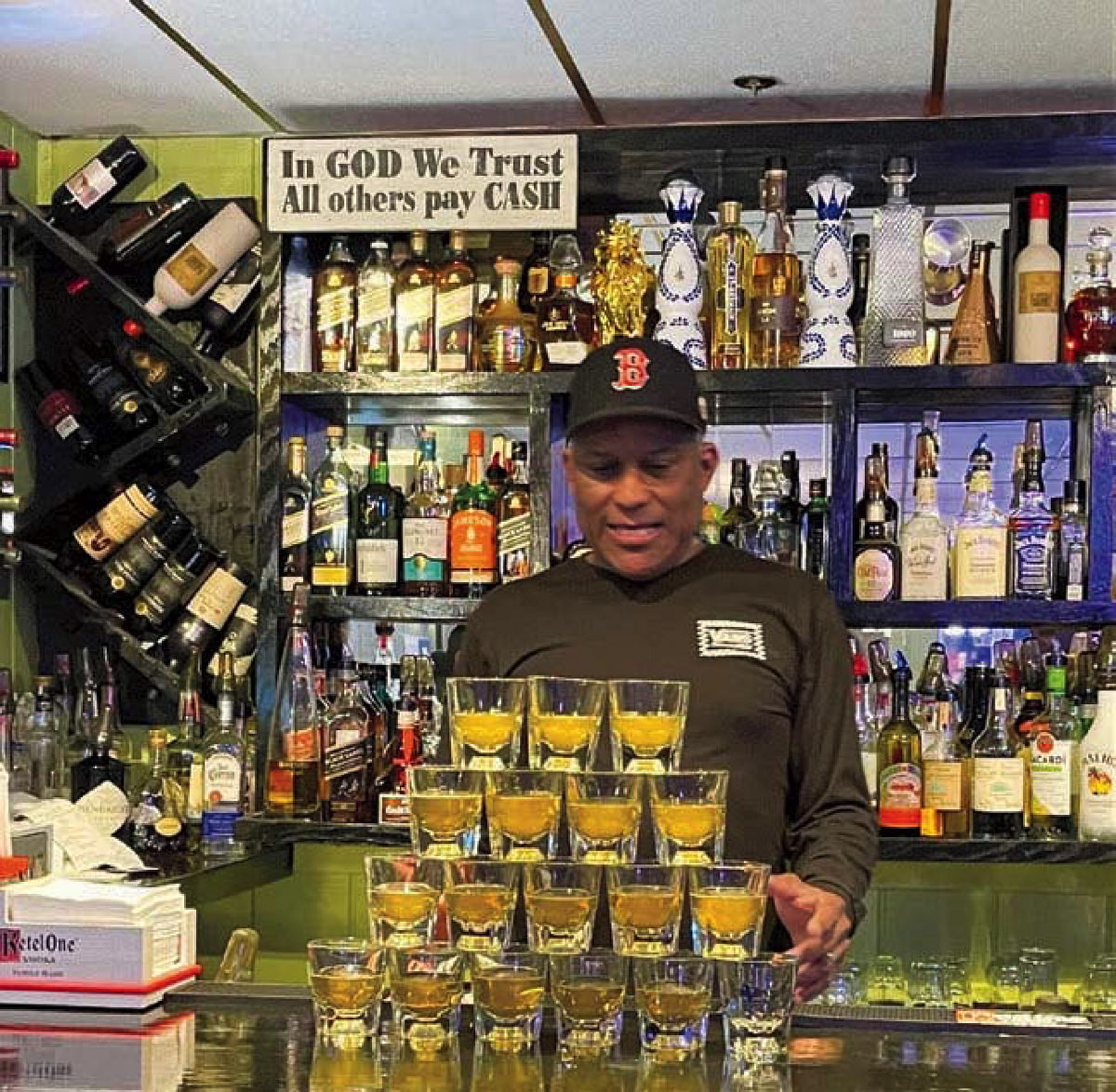 Photograph corutesy of Preto's Island Restaurant
Brockton is primed for that cultural confluence. It's home to the largest Cape Verdean-American population in Massachusetts, as well as a sizable community of Caribbean Americans, especially Haitians and Jamaicans. Locally owned restaurants, delis, and grocery stores cater to those groups, with stores stocking produce, snacks, and other hard-to-find tropical products. "All of the restaurants have their own clientele already, but we have been working with them to make sure they are visible for people coming to Brockton to experience new foods," says Khady Mascarenhas, business assistance manager with the Brockton Redevelopment Authority. "It's great to highlight Brockton—there are a lot of good people, and good food, here."
Cape Verdean Cuisine
Since 2003, Luanda Restaurant & Lounge (453 Centre Street; 508-427-1649) has served a mix of Cape Verdean-Angolan-Portuguese dishes in a homey, dark, red-walled interior not far from downtown. "My mother's family are Cape Verdean-descended immigrants to Angola," says Jaysen Goncalves, who helps run the family business, "so the combination of foods we were used to came from those two cultures—both Cape Verde and Angola having been colonized by the Portuguese."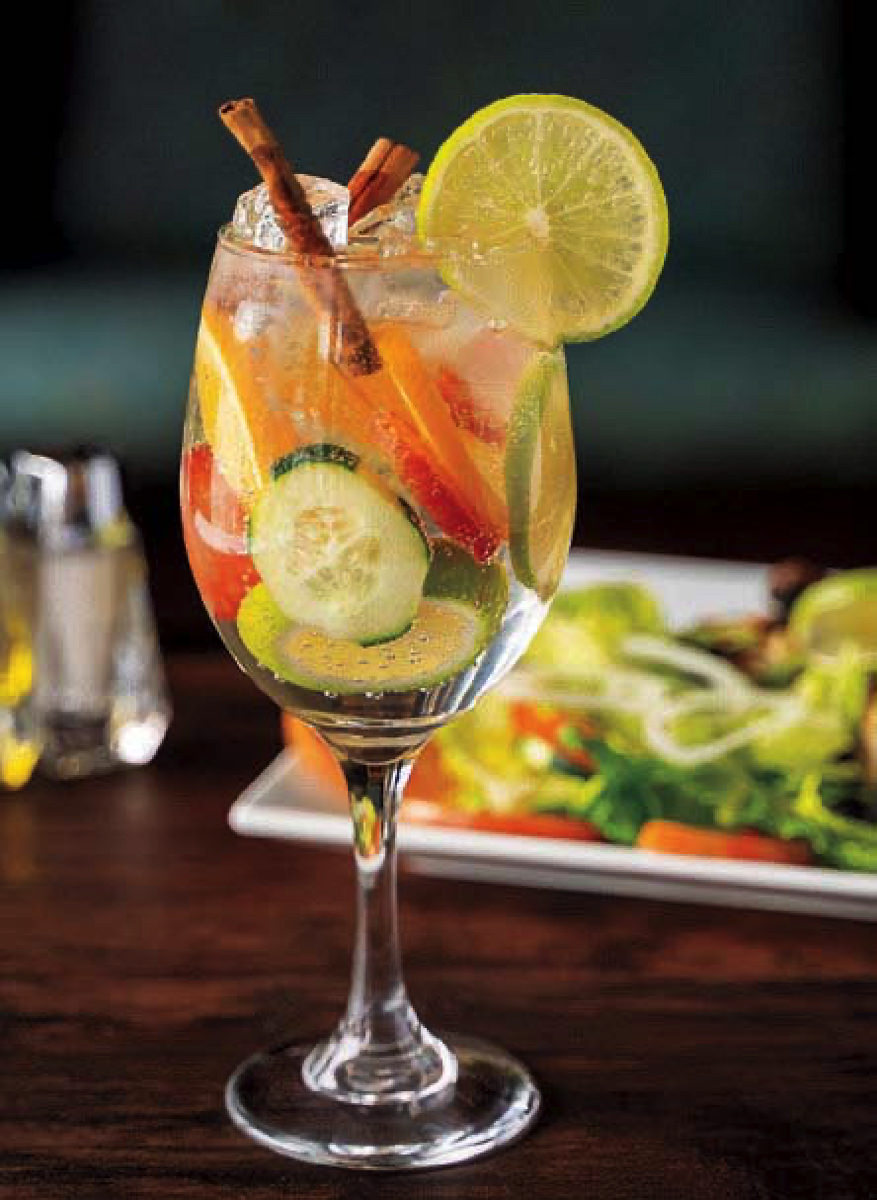 Photograph courtesy of Luanda
That blend shines in his namesake appetizer, Jaysen's Special, made of sweet plantains with salty chorizo and fried cassava with a ketchup-mayo-based dipping sauce. "It's not particularly spicy—but it can be," he laughs. "We make an excellent hot sauce, very fiery, so not everyone is a fan." The chicken natas, grilled breast with creamy garlic sauce, is "a big hit with the first-generation Cape Verdeans and the Americanized crowd," he says, as are the dishes of octopus, salmon, or shrimp with Mozambique sauce (paprika and cream). Luanda's cod medley, pan-seared fish with chickpeas, tomatoes, onions, boiled eggs, and potatoes, warms any winter day, as does the classic Portuguese comfort food caldo verde, a hardy soup of chorizo sausage, potatoes, and ribboned collard greens. Angolan dishes include the mufete (grilled fish with palm oil beans, plantains, and cassava) and the Funge de Carnes Grelhadas (chicken, pork, and beef in a tomato-okra sauce).
The proprietors of Porton di Nôs Ilha (820 Main Street; 508-857-5042), opened in September, envisioned features beyond food. The renovated space features a music stage and a horseshoe-style bar with colorful mood lighting for festive gatherings. Live music fills the dining room weekend nights, and artwork creates a gallery honoring their native Cape Verde. "We wanted to show people our history," says co-owner Roseangela Tavares, "and for them to learn about place, and our ancestors."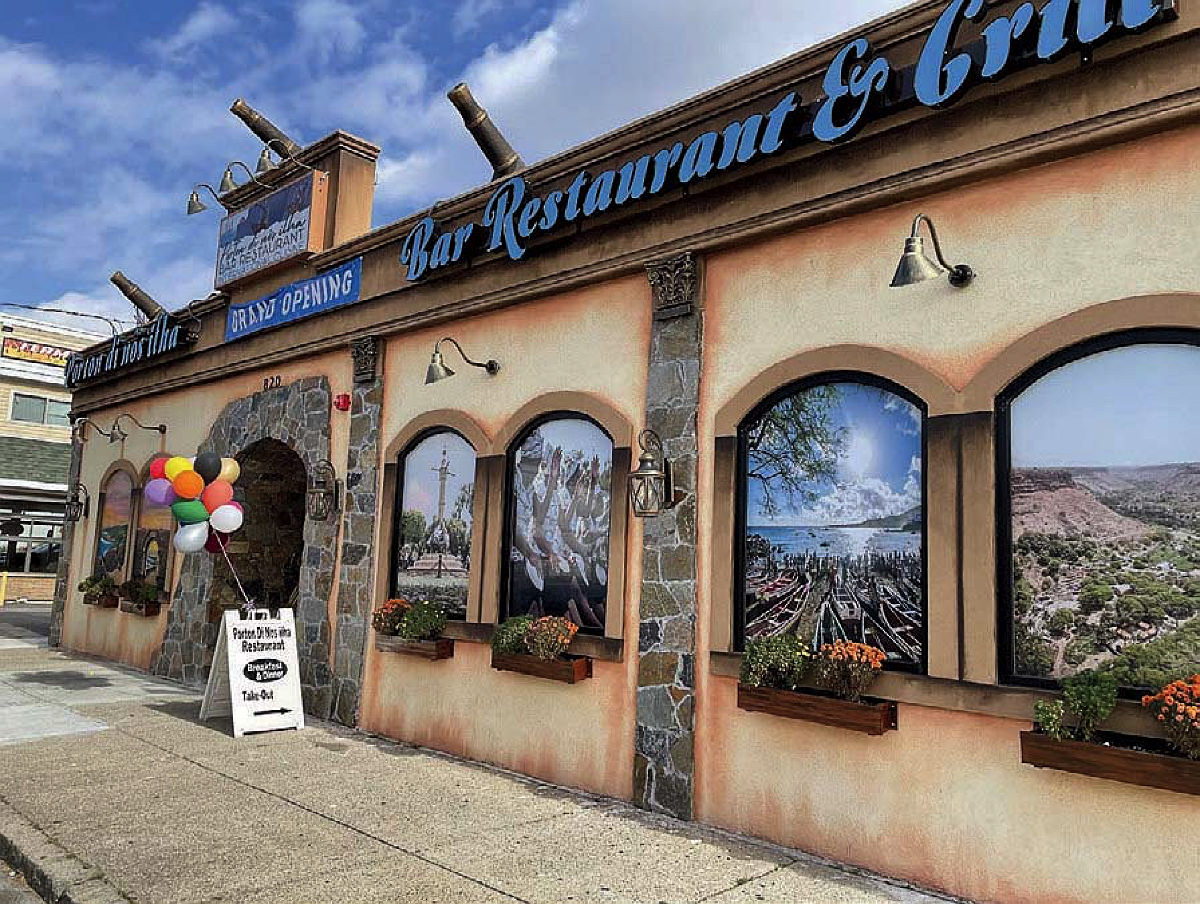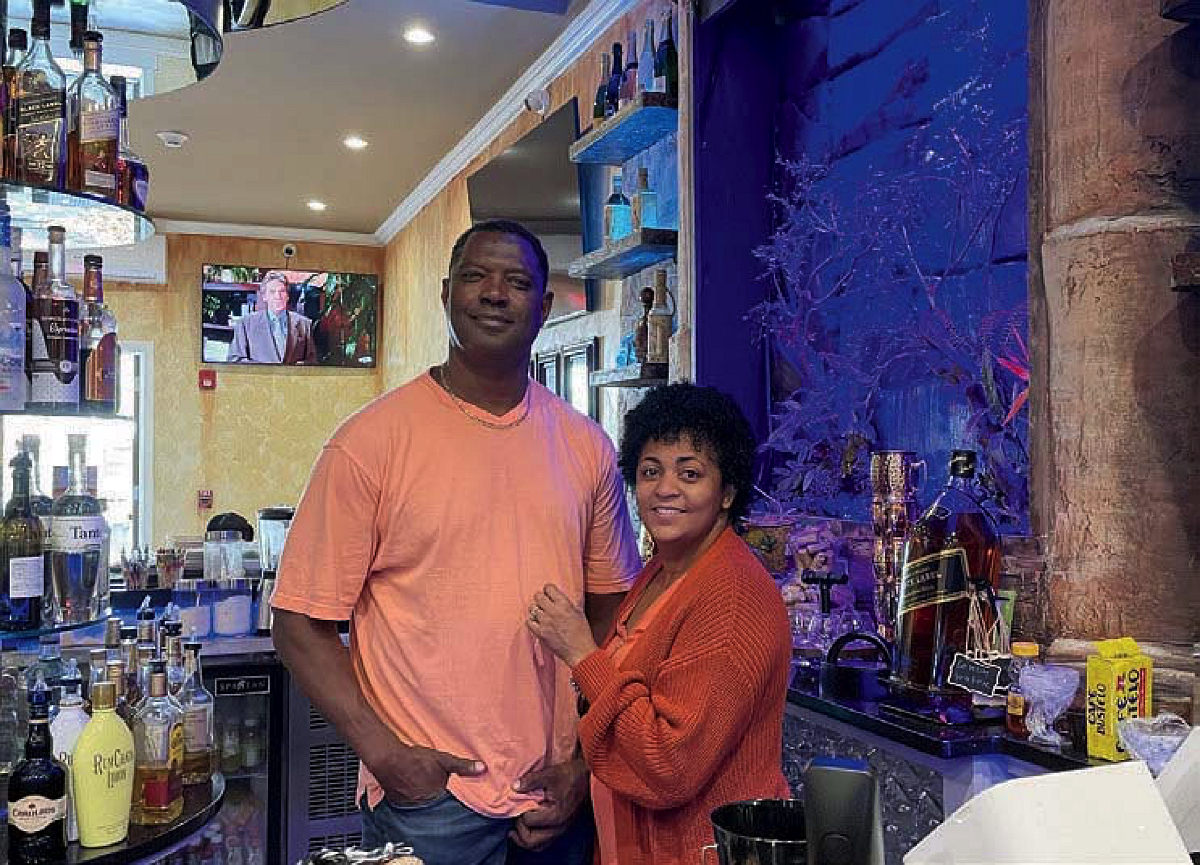 Photographs by Nell Porter Brown
The façade sports three-dimensional paneled murals (by local artist Jose Pereira) of island landscapes, especially from Cidade Velha (a UNESCO World Heritage Site). The city on the southern shore of Santiago Island is the birthplace of Tavares's husband and restaurant partner, Paulo Semedo. It was also the first European settlement in the tropics. Its proximity to Africa made it a hub of the transcontinental slave trade—and one of the richest cities in the Portuguese empire. Inside the restaurant, more paintings acknowledge the darker era of that colonialization, including the ruins of the 1593 Fort Real de São Filipe, overlooking the Atlantic Ocean, and the church Nossa Senhora do Rasário. "Porton di Nôs Ilha," Tavares says, "means 'the gate of our island.' The artwork tells the story of slavery there."
Porton di Nôs Ilha's menu reflects the food of that diaspora, with a health-conscious slant. Grilled octopus is dressed in a limey sauce of onions, peppers, and mango; grilled salmon or tuna comes with vegetables and a choice of sweet potatoes, squash, or rice. But filet mignon, not a traditional Cape Verdean meat, might be the most-ordered dish, Tavares says, laughing. The live music, too, is a mix of West African tunes and other sounds, she adds, because "we try to accommodate everybody."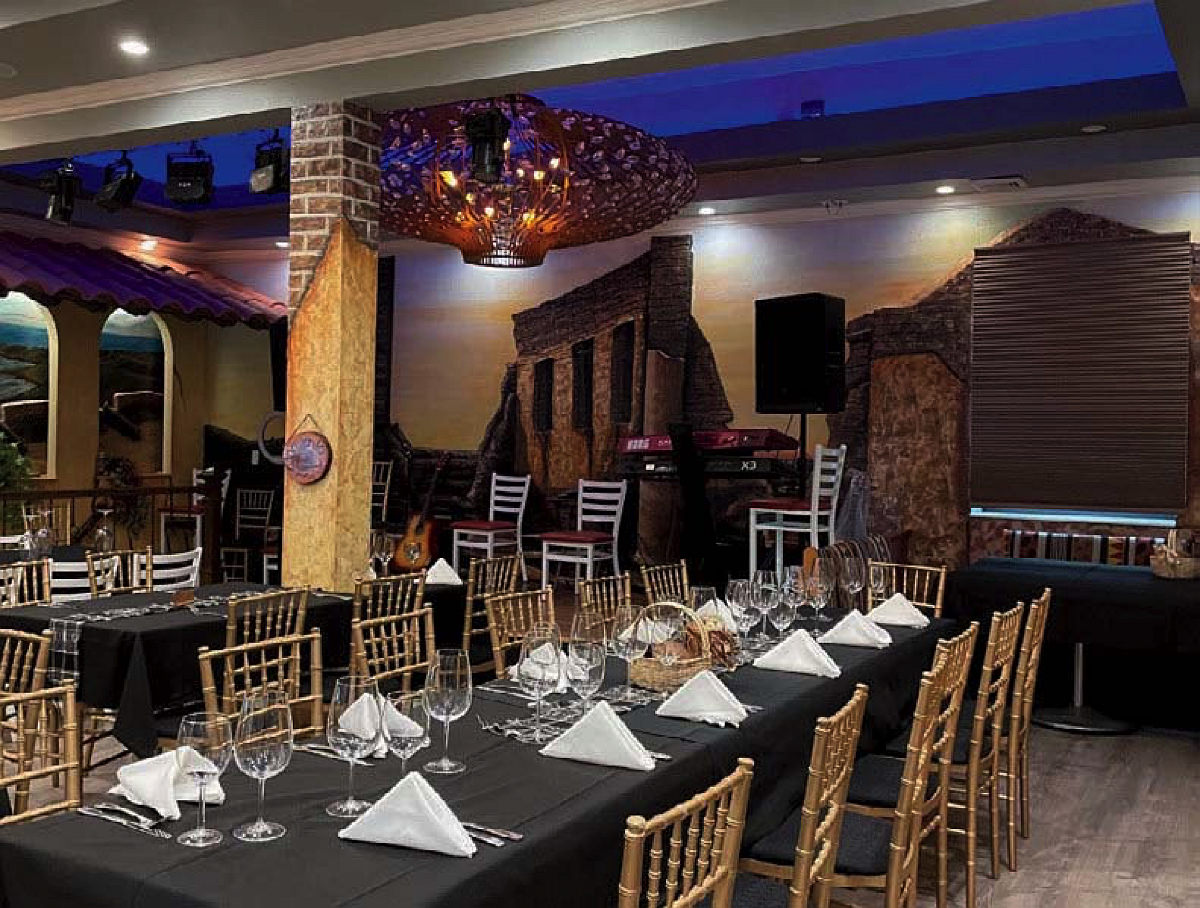 Photograph by Nell Porter Brown
Caribbean Cuisine and Products
The family-owned Vincente's Supermarket (with two city locations) features African-Latin-Caribbean groceries and a buffet of hot food with patties, croquettes, and daily specials. Bins are lined with tropical produce—jackfruit, durian, tamarind, hot peppers, banana leaves, yucca root, African yams—and the meat cases typically hold goat, beef tripe, and oxtail, along with cow, pig, and chicken feet, and all cuts of prime steak. Alves Grocery is another popular stop for groceries and take-out meals.
More recently, Jamaican-born siblings Cean and Jaime Mowatt opened C&J Mini Mart (720 Centre Street) featuring products from their home island and Trinidad. When Cean moved from Cape Cod to Brockton, she relied on Vincente's for Caribbean foods but, bored at home during the pandemic, she realized there was probably room for another specialty market, "and I thought this was something I could do, that opening up a little Caribbean place would be good, and Brockton has a big Jamaican population, so I decided to do it, and here I am."
Customers arrive craving snack foods like spicy Big Foot chips, Strawberry Ballers (corn-based sweetish, crunchy globes), and Ti-gaz (cheddar cheese rings). Curry and spice packets are big sellers, as are the Mountain Peak coffee and Lasco's flavored powdered milk (pineapple-orange is especially tasty). "And they love the champagne cola and cream sodas, which are hard to find," says Mowatt. Lately, she's been stocking locally made Jamaican beef patties and a rum cake sent by a friend.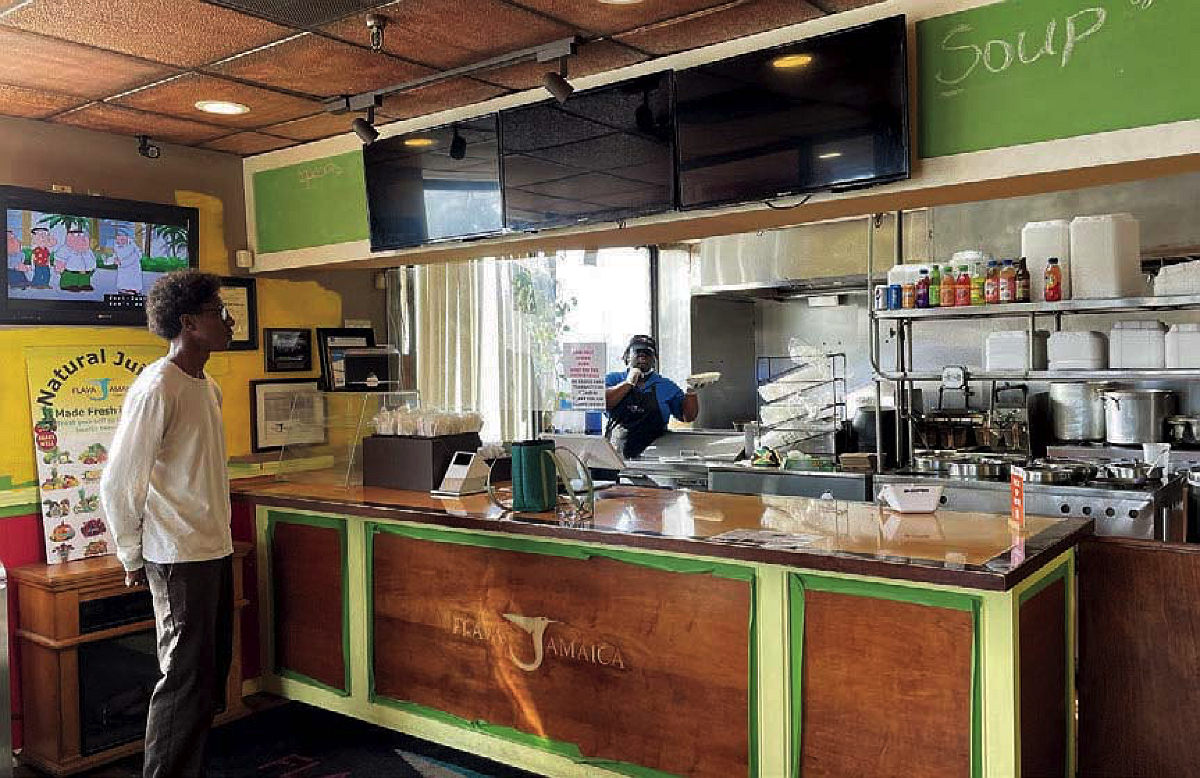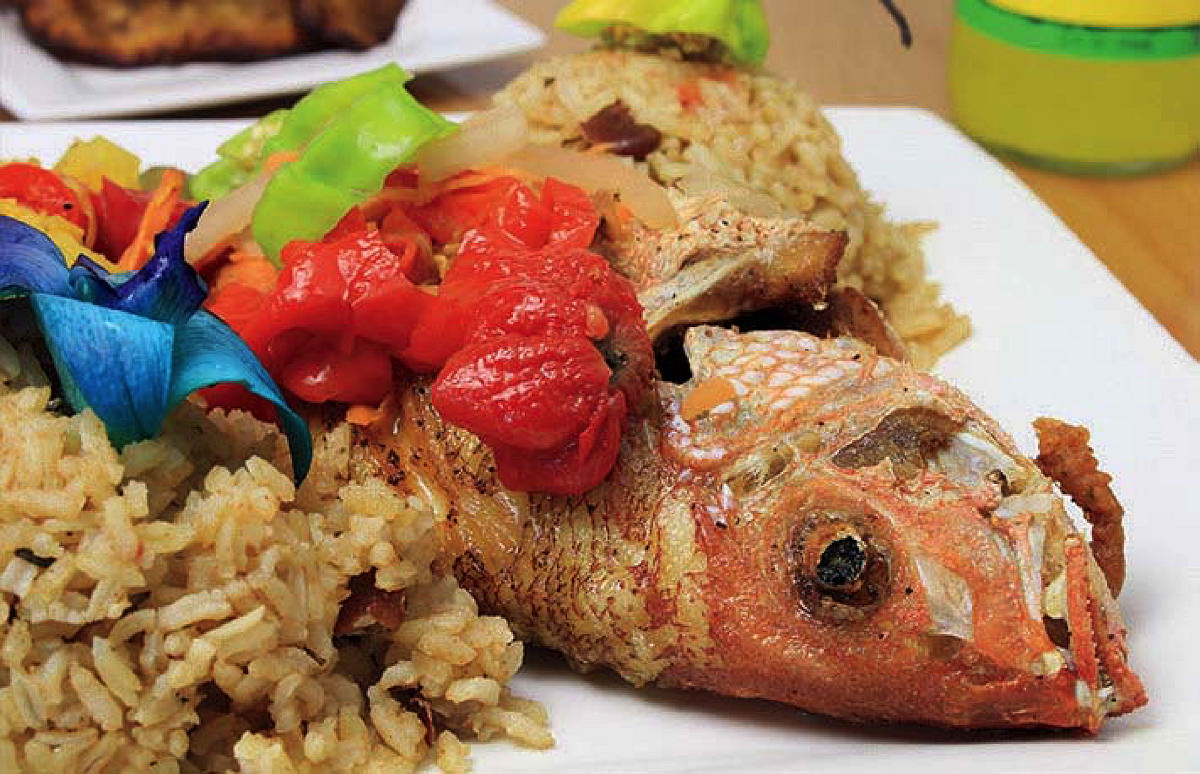 From top: Photograph by Nell Porter Brown; Photograph courtesy of Flava
At least three Jamaican restaurants—Flames, Flava, and Only One Jamaican—sell fresh, authentic dishes from a steaming hot bar in casual settings. All serve versions of escovitch fish: lightly fried snapper, salmon, or whatever's available, drenched in a pickling sauce of malt vinegar and spices with slivered onions, carrots, and peppers to provide an irresistible sweet-hot tang. There are also earthy "brown sauce" stews, curries, and steamed fish with vegetables, and chicken prepared in fried, jerk, sweet and spicy, barbecue, and curry styles. Oxtail, goat, or beef with gravy is also popular. Everything comes with rice and beans or peas, plus side dishes like boiled dumplings, steamed cabbage, fried yucca, and plantains (sweet or savory). Sometimes, there's also fresh coco bread, a faintly sweet soft roll with coconut, or bammy, a flatbread made with mashed cassava (also called yucca or manioc). On occasion, the restaurants serve a soup known as "mannish water"—containing goat parts, green bananas, tubers, and peppers—that's considered an aphrodisiac. Jamaican breakfasts, like saltfish cod and ackee (the national fruit of Jamaica from the soapberry family, like the lychee, that forms fruits containing black seeds with edible aril: a yellow, scrambled-egg like substance that is cooked in a pan and spiced), are arguably the best meal of the day.
Jamaican and Haitian cuisine overlaps widely, although Roody Musac, the owner of Delicious Restaurant (1753 Main Street; 508-857-1687), has a clear favorite: "Haitian food is very tasty, more flavorful, with more seasonings." For breakfast, he serves Haitian-style boiled plantains with eggs and a dish of spinach and liver, along with spaghetti with herring, and for lunch, a cod-vegetable medley with rice and beans. He also notes the squash soup joumou that's traditionally prepared on Sundays to honor the country's independence from France in 1804. Because, one theory goes, Haitians were forced to grow squash for French colonists but were not allowed to eat it, it became the fruit of freedom. His and other Haitian restaurants, like Sisters, Jeano's, and Tamboo Bistro, draw diners from across the region. "People come from all over," he says, "and people who are traveling, they know when they are looking, they can come to Brockton for the best Caribbean food." 
You might also like
The Crimson springs a major upset.
Harvard officially installs Claudine Gay, its thirtieth leader.
A half-dozen symposiums feature Harvard research on AI, climate change, inequality, and more
Most popular
In Agyementi, Ghana, Sangu Delle '10 brings clean water to a village.
Portrait of a hockey-playing statistician—from Louisiana
Of philanthropy rewarded, broken glass, and pennies for Harvard
More to explore
A test can identify these productivity-boosting personnel.
Ancient history professor studies coins, ceramics, and Zelda.
Anwar Floyd-Pruitt's wildly profuse art