Trading Finance for Flowers
In 2012, Grace Lam was in New York City working as an equity sales trader. It was, as parents say, a "good job," and offered an enviable metropolitan lifestyle. Yet Lam felt something was wrong. "I was at the point in my life, working at my little cubicle trading desk," she says, "sort of thinking about what else I wanted to do with my life—and it wasn't looking at Bloomberg.com every day." For years she'd dreamt of doing nearly the opposite: running a vegetable farm.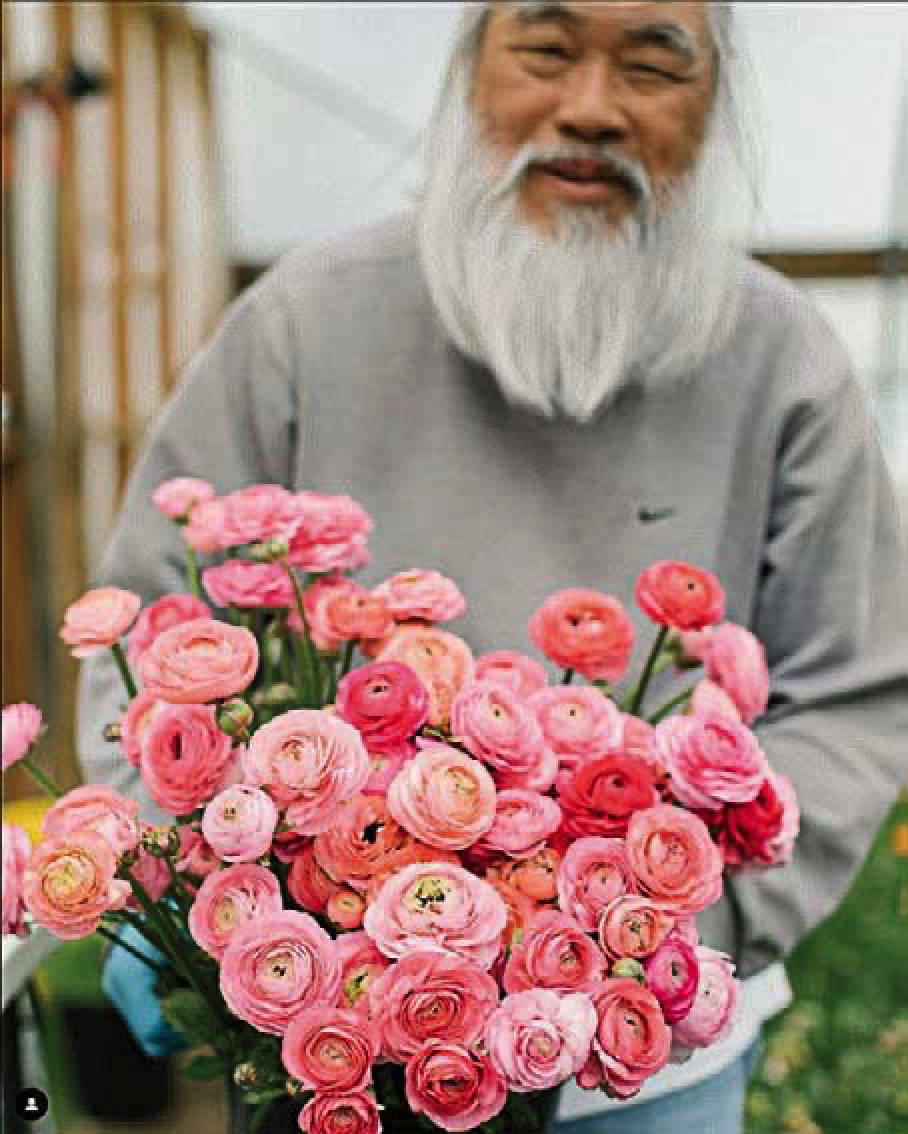 Photograph courtesy of Fivefork Farms 
So, when her company conducted layoffs, she moved back home to Massachusetts and joined the crew at an organic farm to learn more. Around the same time, one of her brothers, a designer at Winston Flowers, told her how hard it was to find good cut blooms. "And it's true," she says, "because when they are shipped, from California or overseas, by the time they get to you, 20 percent of the box is mangled, and the blooms are ruined." It seemed there were plenty of small vegetable farms serving the Greater Boston area, but she didn't know a single local flower grower. "My mom always had a green thumb and grew vegetables and plants and flowers in the yard," she says, "so I went out there and tore up the grass and started planting flowers and selling them, and from there the demand just grew and grew."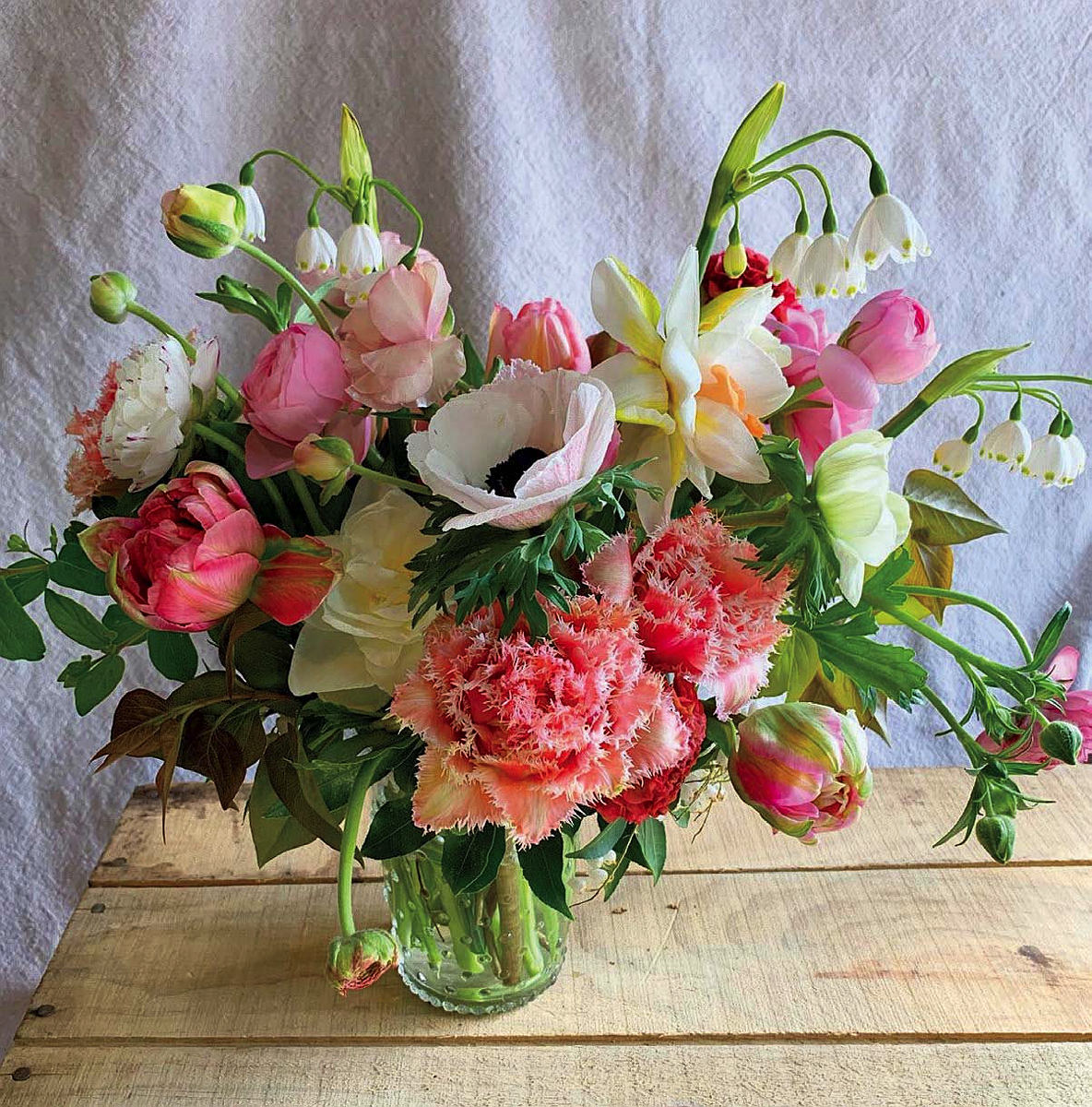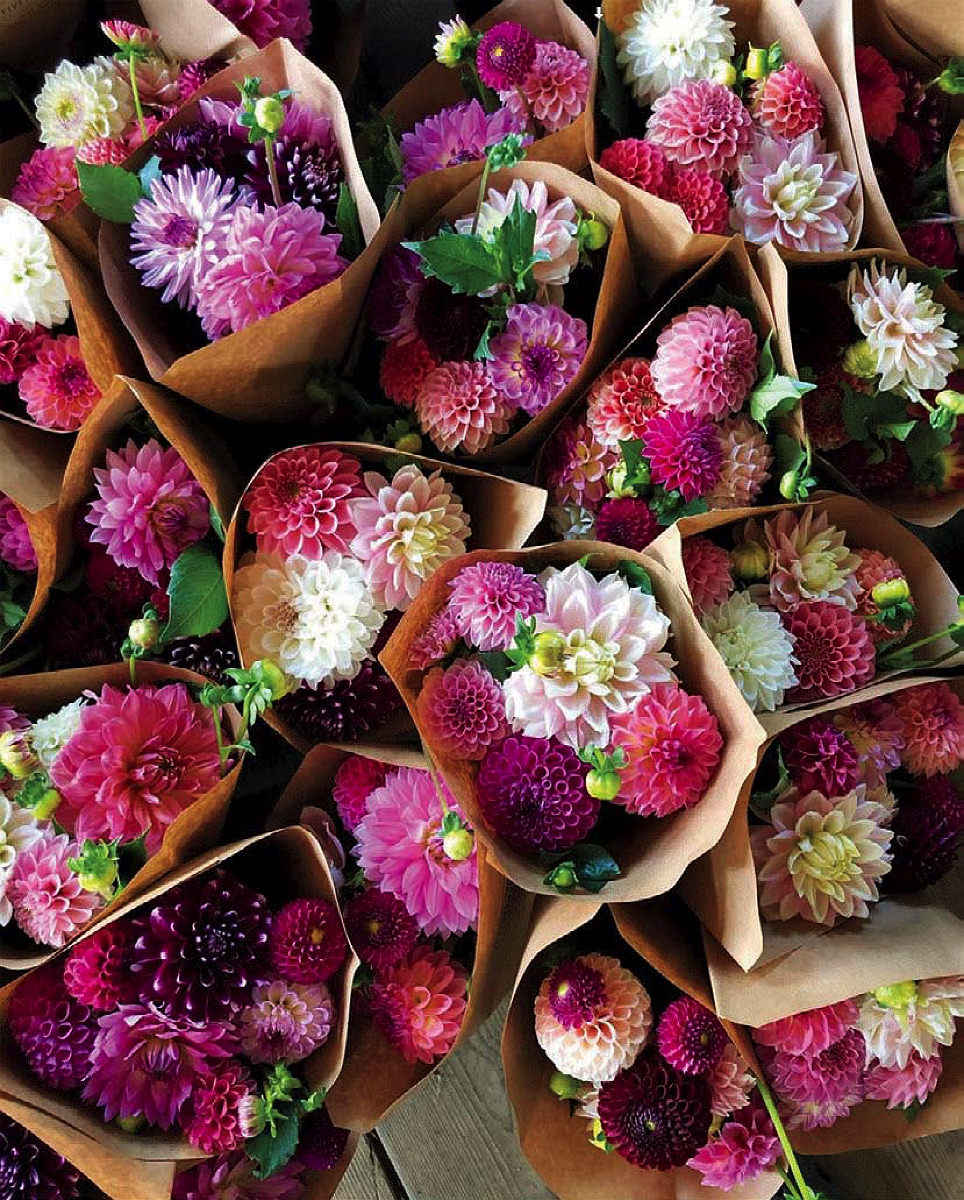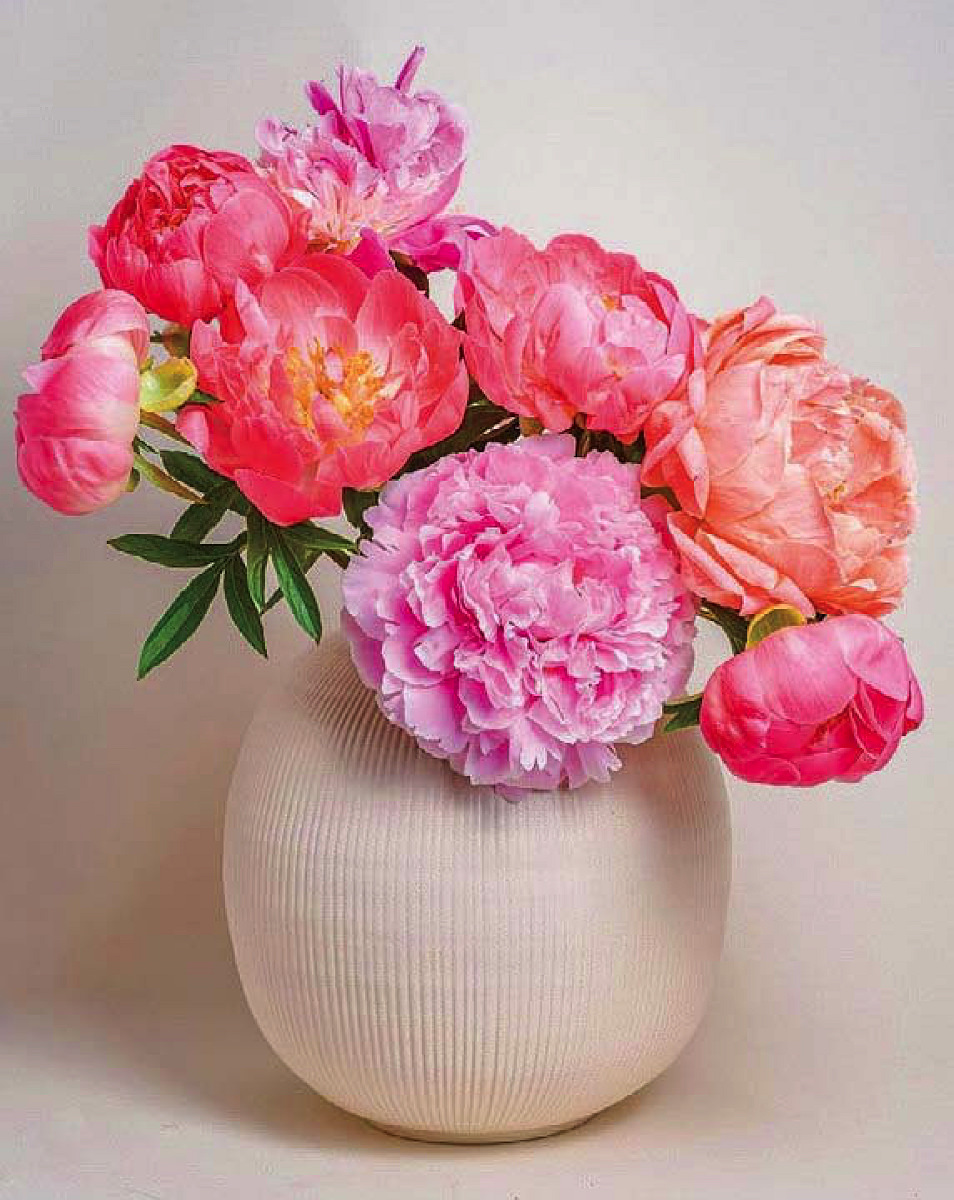 Photograph courtesy of Fivefork Farms
The business—named Fivefork Farms for the five Lam siblings who all help out, along with their parents—expanded quickly, moving into its current home, a 38-acre farm in Upton, in 2013. The Lams now have seven greenhouses and planting fields, all using organic, sustainable practices, and specialize in cut flowers, with some varieties that customers can't often find elsewhere, Lam says, like novelty tulips, narcissus, anemones, ranunculus, and hyacinths. But the focus is on dahlias and peonies. Although flowers are sold to retailers (check where to buy them at www.fiveforkfarms.com), much of the farm's produce is distributed through a three-season CSA (Community-Supported Agriculture) with nearly 1,500 subscribers and 24 pick-up points around Boston and Worcester. In season, though, anyone can stop by the farmstand, where flowers and bouquets are sold one or two days a week, or follow the trail that affords views of crop grounds. Visitors are also likely to meet Lam's father, Daniel, a retired clinical psychologist who fled the Khmer Rouge in Cambodia and settled in Boston in 1980. "He's the chief greeter, a big part of things here," Grace says, "and is everyone's favorite part of the farm." Her mother, Helen, from southern China, has also been instrumental in the effort, and still grows her own vegetables.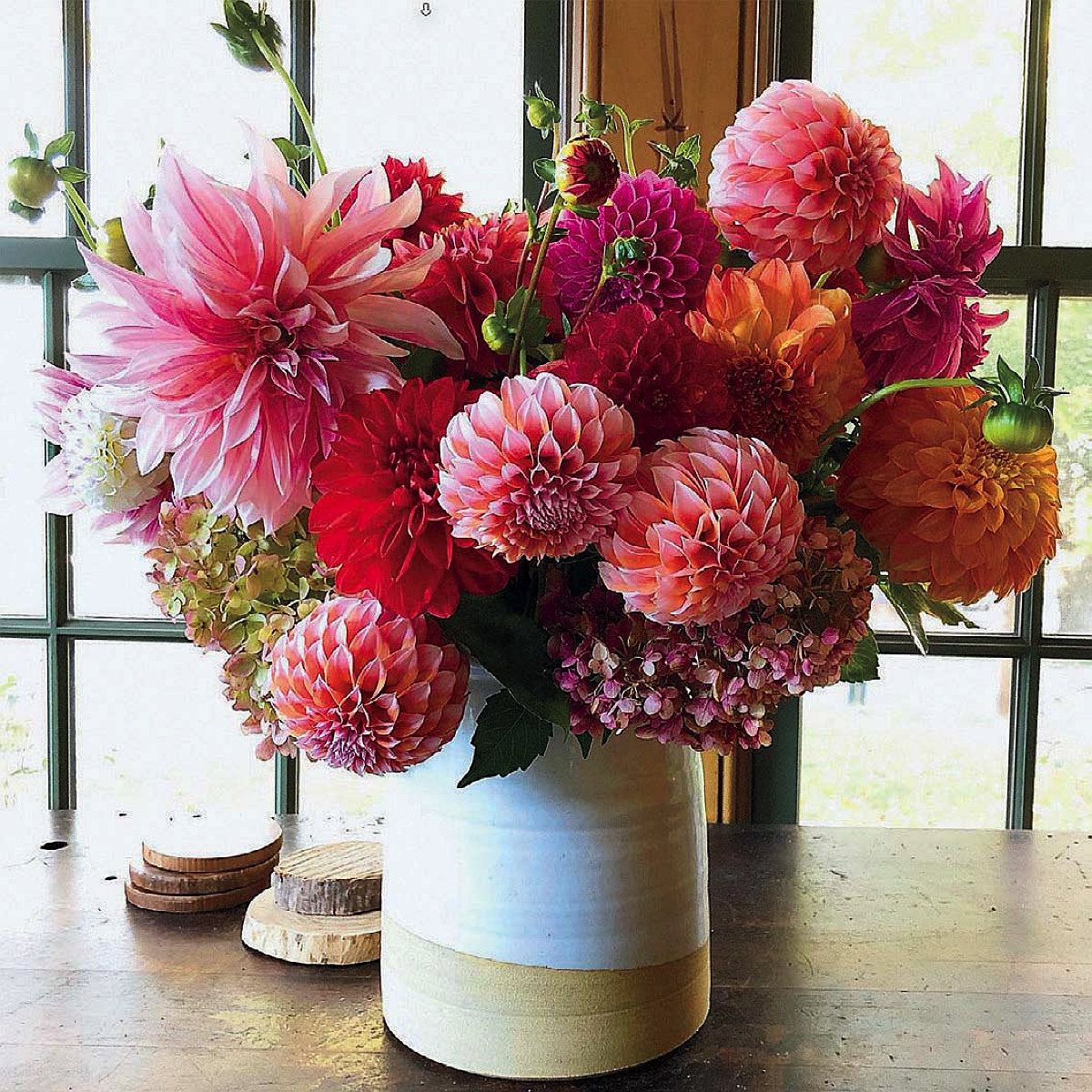 Photograph courtesy of Fivefork Farms
The endeavor's environmental impact has not been measured. "But the fact that 80 percent of the flowers in the U.S. do not even come from within the country, and the 20 percent that do are in California, Florida, and the Pacific Northwest, means that the impact we are having is giving people the option to buy locally, and organically, instead," she says. That dramatically reduces use of transportation fuel, to start. It also means that the flowers, cut fresh, smell richer and last longer because they, like freshly ripened fruit, have been allowed to mature on the stem.
"We started this, and it then sort of took off," she says. "It's a lot of hard work and there's help from family and friends—to the point that if it was not for them and the customers, we would really not be here now." But she wouldn't for a second trade her agrarian life and work for days spent inside an airless cubicle watching financial data on a screen. "For me, with another job, you may have pockets full of money," she said in an alumni story for Milton Academy magazine, "but with this work…there's just immense satisfaction in living a life that reflects your values. I love growing things and I value my time."  
You might also like
Harvard officially installs Claudine Gay, its thirtieth leader.
A half-dozen symposiums feature Harvard research on AI, climate change, inequality, and more
A musical and poetic "prelude" to Claudine Gay's installation festivities
Most popular
President Bacow on humility, Prime Minister Jacinda Ardern on democracy and social media, and Attorney General Merrick Garland on civic engagement and threats to U.S. democracy
The new police chief introduces a new policing culture.
Recent books with Harvard connections
More to explore
A test can identify these productivity-boosting personnel.
Ancient history professor studies coins, ceramics, and Zelda.
Anwar Floyd-Pruitt's wildly profuse art