Films by a Japanese Master
In Yasujiro Ozu's gentle comedy Good Morning, two young brothers stop speaking to protest their parents' refusal to buy a television set. Tokyo Story follows a retired couple's consequential visit to their busy adult children. Set in a seaside town, Floating Weeds portrays an aging actor's reunion with a former lover and illegitimate son. All three films grapple with changing cultural norms via intergenerational tensions and celebrate the quiet, ordinary lives of lower-middle-class Japanese families.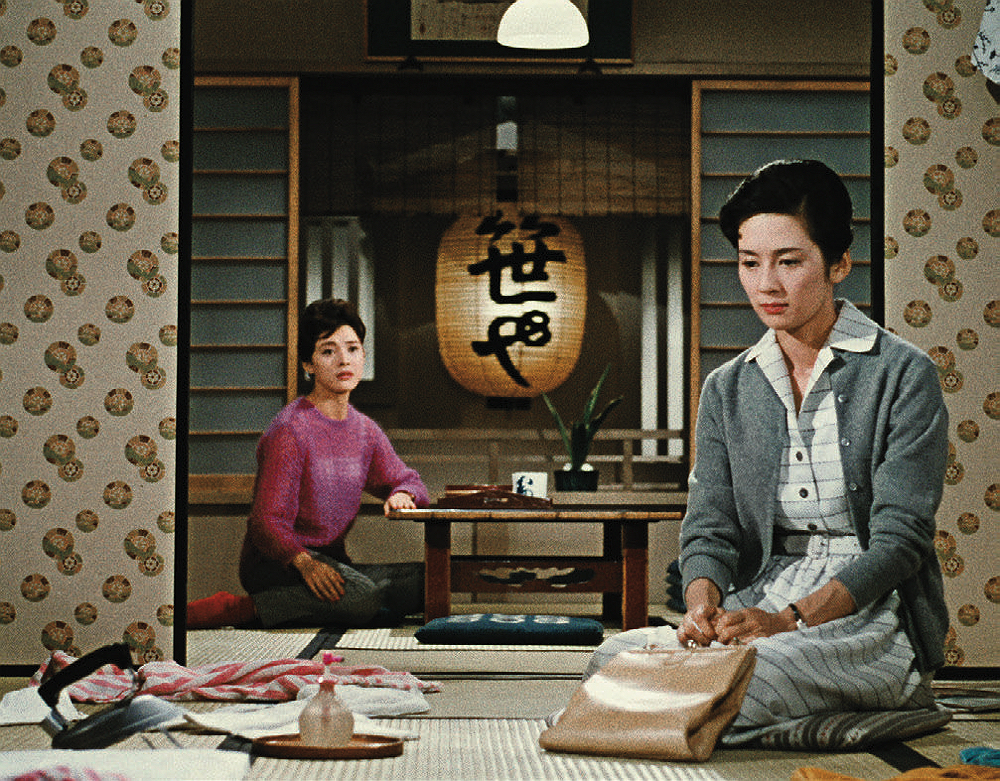 Courtesy of the Film Archive
It's classic Ozu style. The revered director, active from the silent era of the 1920s through 1962, was a master of the genre shomin-geki, or "common-people's drama." Twice drafted for service in wars, first as a soldier and then as a propagandist, Ozu examined historic events, like international conflicts and the advent of consumerism, through the ways individuals behave: how they grow up, find work, treat their parents—what they see, eat, and wear. His signature "pillow shots"—five- or six-second cutaways to an urban alleyway, mountaintop, or sun-lit window—contributed more to the emotional resonance of his stories than any steamy tête-à-tête or anguished close-up. His staging, elegant and spare, was often paired with still, low-angled camera shots that effected intimacy and showed the real, slow way that relationships between people coalesce.
See this precise attention to the little things in screenings for "Ozu 120: The Complete Ozu Yasujiro" at the Harvard Film Archive (June 9 – August 13). The series was organized in conjunction with Ozu's original studio, now called the Shochiku Company, and marks the 120th anniversary of Ozu's birth on December 12 (and the sixtieth anniversary of his death, on the same day in 1963). Also on tap are the 2003 homage, Café Lumiére, directed by Hou Hsiao-Hsien, and Tokyo-Ga, Wim Wenders's 1985 documentary that follows the footsteps of his favorite director by looking for signs of his shrewd and tender vision around the changed city.
You might also like
The context for Harvard Management Company's 2023 results
The Crimson outlasts the Bears in an Ivy nighttime shootout.
The first in a series of public conversations about Harvard and the legacy of slavery
Most popular
First-years Ngozi Musa and Gabby Thomas help set the pace for track and field.
A negative investment return and annual spending reduce the endowment's value 5.1 percent.
The director of Head Over Heels and The Star, on animation's different dimensions
More to explore
A test can identify these productivity-boosting personnel.
Ancient history professor studies coins, ceramics, and Zelda.
Anwar Floyd-Pruitt's wildly profuse art