The Untold Story of Watercolors
Harvard Art Museums' exhibit highlights unsung facets of American watercolor.
Watercolors are finally having their moment at Harvard Art Museums' (HAM) new exhibition "American Watercolors, 1880-1990: Into the Light." Composed of 100 paintings usually kept in storage, the exhibit "provides an opportunity for us to enjoy these pieces, to reconsider what this collection is about—reflecting changing interests and perspectives that are characteristic of our own moment," said Abrams curator of drawings Joachim Homann in a gallery tour on June 21. Though American watercolor is associated most often with master artists like Winslow Homer and John Singer Sargent, they account for only a fraction of a long history of work in the medium. Homann, who curated the exhibit, said, "The story that we are telling is richer and more complex," highlighting artists—often influential in their time—now lost in the art-historical narrative.
"American Watercolor" celebrates practitioners during the past century, including living artists like Richard Tuttle, Peter Soriano, and local Melrose, Massachusetts, painter Catherine Bertulli. The exhibit begins with nineteenth-century artist Fidelia Bridges and her painting of daisies in a misty meadow. "Bridges was one of the many, many women who practiced the art of watercolor," Homann said. "In the nineteenth century, it was a medium that was actually recommended to female practitioners, and botanical art was one of the domains of female artists." In fact, legendary male watercolorists often learned from female teachers. There would be no Winslow Homer without his mother Henrietta Homer—a botanical watercolorist who introduced him to the medium. Homann said, "It's interesting how the history of art has validated some practitioners over others and remembers others."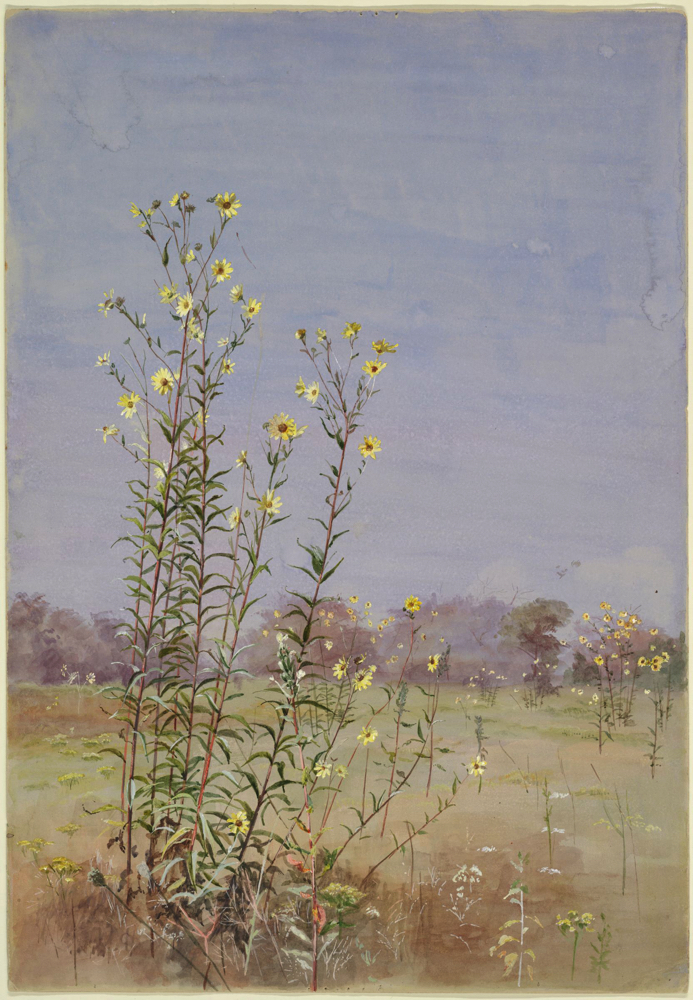 Courtesy of the Harvard Art Museums
Some artists used watercolor to break free of convention and experiment with new ideas. An early watercolor of Sargent's "Portrait of Madame X" illustrates the early thinking behind one of his most famous (and, at the time, scandalous) portraits depicting an American socialite in Paris, with a dress strap dangerously close to falling off her shoulder. "It is a reminder that the playfulness, the ambiguity, the spontaneity of watercolor enabled artists throughout the period to be maybe a little more daring, to go a little bit out of their comfort zones and come up with new ideas," Homann said. Two Rothko paintings illustrate how the medium generates creativity: "It is flexible, kind of unruly to a certain degree, it encourages us to create things that are outside our control." (Interestingly, no one is certain of the correct orientation for the Rothko pieces; the curators spent "hours and hours" trying to uncover the proper way to hang the pieces before finally settling on what they hope is right.)
The exhibit also sheds new light on the movement's most well-known artists. Homer's Schooner at Sunset, painted in Gloucester, Massachusetts, captures the painter when he was just beginning to transition from illustration (he'd documented the Civil War in illustrations for Harper's Weekly) to watercolors. Though Homer's pieces would become "more finished, more concrete, more conservative," with time, Homann said, these early paintings highlight a "certain spontaneity, a new energy to move the work forward."
The exhibit has a local streak. Jane Peterson's "Old Street, Gloucester" (c. 1920) depicts a street just 40 miles north of Harvard's campus. John Marin's experimental work, Seascape (1914), possibly partially painted with his fingers, was inspired by his summers in Maine. And Edward Hopper's four watercolors on display are all of Cape Cod locations , which Homann has visited. Seeing the sights in person, he said, could give visitors a new appreciation for Hopper's artistry. "He was incredibly perceptive when it came to color, and that's something that he's not always given credit for, because we think of the psychological situations of his pieces—Nighthawks, and all that," Homann said. "But he is one of the American artists who has the most sophisticated understanding of color."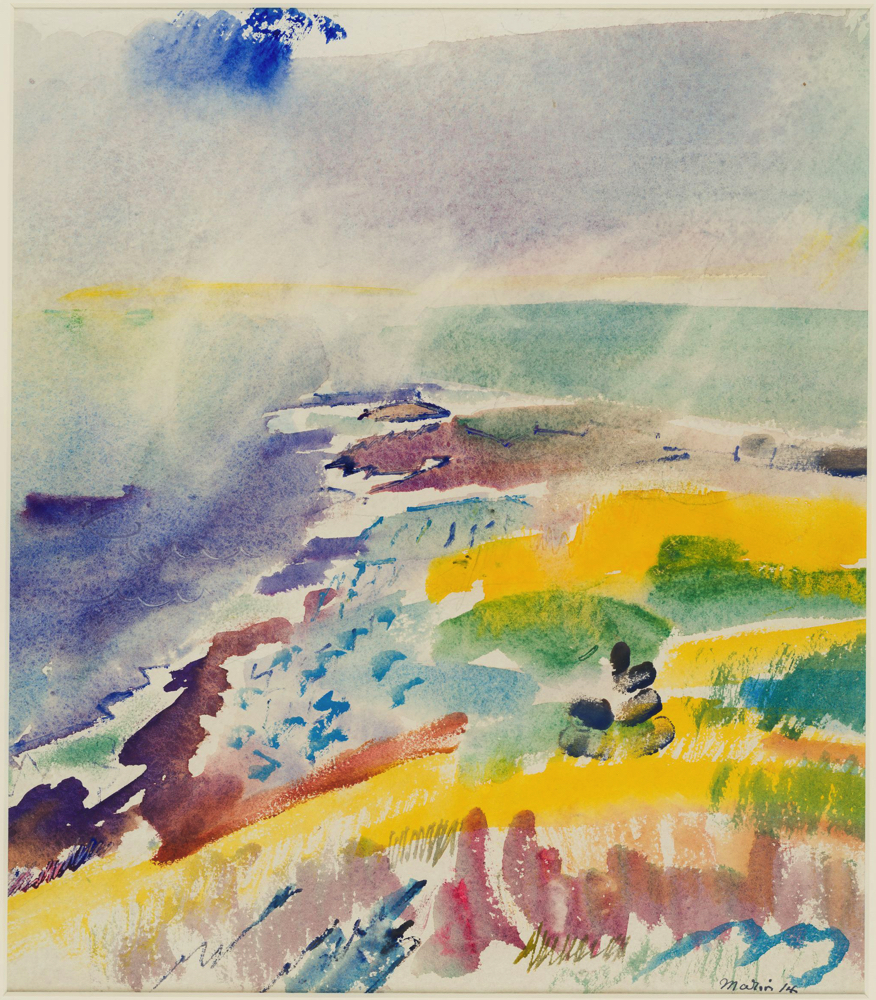 Courtesy of the Harvard Art Museums
Alongside the finished works, the exhibit highlights the behind-the-scenes process involved in producing and exhibiting them. In a collaboration with the HAM's Straus Center for Conservation and Technical Studies, part of the gallery features samples of pigments, papers, and binders that artists would have used—and even features brushes owned by John Singer Sargent.
Above all, the exhibit is a celebration—not just of those left out of the history of watercolor, but of the medium itself. Homann hopes visitors find beauty in these pieces, finally let out of storage and into the light.
"American Watercolors, 1880-1990: Into the Light" is on view at the Harvard Art Museums though August 13. As reported, admission to the museums is now free of charge.
You might also like
The first in a series of public conversations about Harvard and the legacy of slavery
How to encourage free speech and inquiry on campus
A new play at the A.R.T. provides a modern take on ancient mythologies   
Most popular
Brief life of a formidable anthropologist: 1903-1991
First-years Ngozi Musa and Gabby Thomas help set the pace for track and field.
A negative investment return and annual spending reduce the endowment's value 5.1 percent.
More to explore
A test can identify these productivity-boosting personnel.
Ancient history professor studies coins, ceramics, and Zelda.
Anwar Floyd-Pruitt's wildly profuse art