Behind the Scenes: Writing About Walter Johnson and St. Louis
In August 2014, a few months after I graduated from Harvard College, I came home to St. Louis to reports of mass protests erupting in Ferguson, the suburb just north of the city that would soon become world-famous. African-American teenager Michael Brown had just been fatally shot by police officer Darren Wilson, an event that would ignite the Black Lives Matter movement and put racial inequality in policing on the national agenda. 
The events of that summer—the last long stretch of time I have spent in St. Louis—have permanently altered my hometown, the state of Missouri, and the United States. Growing up, my peers and I always vaguely understood that St. Louis was ill-famed for having the highest murder and police-shooting rates in the country, and dramatic racial disparities in, well, everything. The version of American history we learned in K-12 classrooms taught a clean narrative of racial progress: we started with the original sin of slavery, then we fought a war over it, then we had Martin Luther King Jr., and the civil-rights movement, and now things were, more or less, okay. 
Working at Harvard Magazine and having access to Harvard's incredible faculty has taught me, even more than being an undergraduate there years ago, that today's historians are thinking differently about how race has shaped the contemporary world. Thanks to our supporters' generosity, we have been able to go deep into the work of many of these scholars and bring their ideas to readers in a way that no other magazine can. History professor Walter Johnson caught my attention not long after I started working at the magazine in 2015. Like me, Johnson grew up in Missouri—in the college town of Columbia—and also like me, he became profoundly unsettled by what happened in Ferguson. He'd always been a historian of the American South before the Civil War, but after Ferguson, he felt he couldn't not write about that catalyzing moment. So he began speaking and writing and teaching college students about the unequal history of St. Louis. Last year, when my editor alerted me that Johnson's new book about the city, The Broken Heart of America, would be coming out in April, I knew we needed to cover it. The resulting feature, "From Lewis and Clark to Michael Brown," came together after three exhilarating months of getting to know Johnson, chatting with sources who know him, and, of course, taking in his writing. 
Each profile comes with a completely unique set of challenges. Sometimes it's hard to get to the human side of your subject, but Johnson was thoroughly warm, heartfelt, and captivating in person—an absolute delight to get to know and convey on the page. The most difficult part of writing a feature like this tends to be, for me, to embed myself enough in a scholar's world to really understand the context for their work. What accepted ideas are they trying to respond to, complicate, or upend? What do their colleagues think about their work? What makes their contribution so important? There's no shortcut to answering these questions: it takes weeks of conversations and reading and, maybe most importantly, just allowing the ideas to simmer—and then assembling the pieces in a way that works best for readers. And fortunately for me, this particular story has helped me appreciate not just Walter Johnson, but the story of my own hometown in a new light. As Johnson put it so well in The Broken Heart of America: "I came to this book less as a professional historian, than as a citizen taking the measure of a history that I had lived through but not yet fully understood."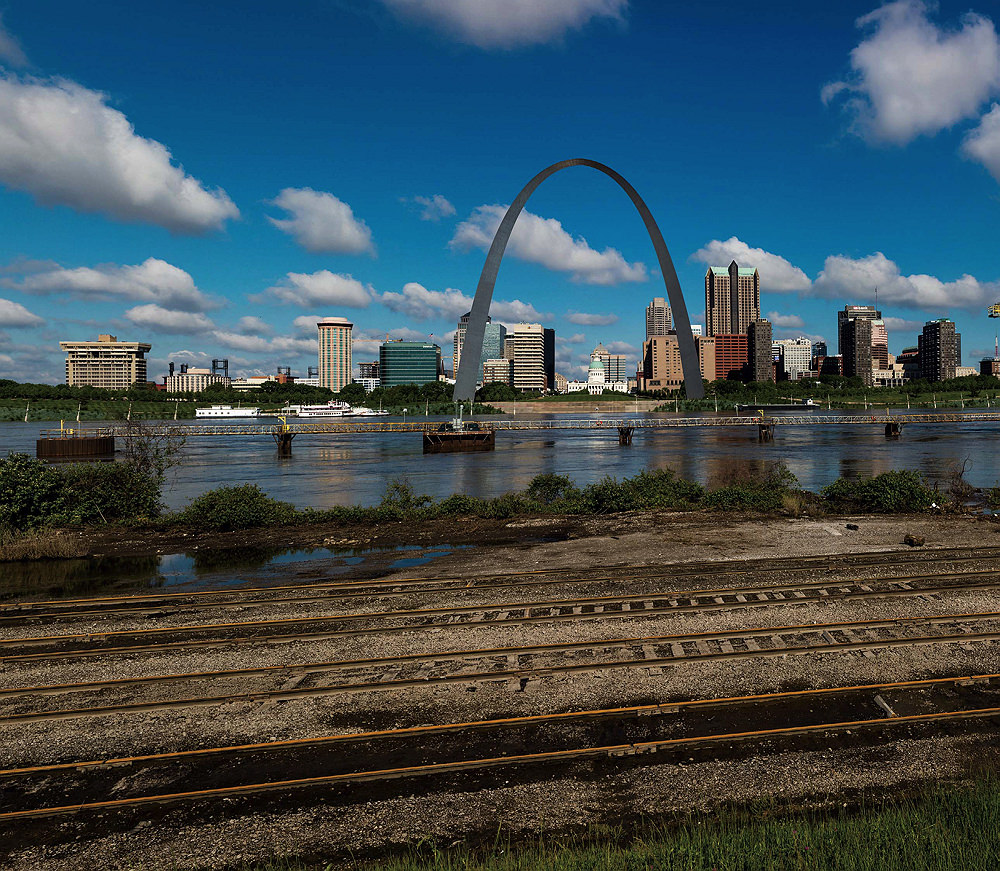 Read "From Lewis and Clark
to Michael Brown."