Special Gifts
As Harvard University pursues exciting opportunities—from the arts and engineering sciences to ever-wider international engagement—Harvard Magazine is committed to responding with coverage, providing readers with the information and context they have come to expect and trust.
In order to adequately fulfill our mission to keep readers informed about the ever-expanding University—at a time when the high value of its work matters as never before to the world—and to deliver this in-depth information rapidly via modern technology, Harvard Magazine requires more and different kinds of funding.
Special gifts from alumni enable Harvard Magazine to expand its coverage in ways that would have been impossible otherwise. Below are a few examples. We also offer some additional ways in which a special gift would be especially effective.  
---
The Impact of Special Gifts
LEDECKY FELLOWSHIPS
The Berta Greenwald Ledecky Undergraduate Fellowship program, supported by Jonathan J. Ledecky '79, M.B.A. '83, and named in honor of his mother, enables the magazine to appoint two undergraduates to the editorial staff each academic year. The fellows write the "Undergraduate" column that appears in each issue, report and file news stories and short features, contribute to harvardmagazine.com, and learn the workings of a magazine through a broad range of other editorial tasks. Although former fellows have pursued a diverse array of careers, many remain professionally engaged in writing and editing at publications such as The New York Times, The New Yorker, and The Wall Street Journal, in the electronic media, or as authors of books.
View a list of current and former Ledecky Fellows including biographical notes and articles.
 
STEINER FELLOWSHIP
The Daniel Steiner Undergraduate Editorial Fellowship, generously supported by an anonymous donor from 2014 through 2021, provided summer support for an undergraduate to join Harvard Magazine's editorial staff as a reporter and writer, while also receiving an introduction to the business aspects of magazine operations. The fellowship honored the memory of Daniel Steiner '54, LL.B. '58, who entered the University's service in 1969, at the request of President Nathan Marsh Pusey, in the wake of the student strike and arrests on campus that year. The fellowship continues as the Harvard Magazine Summer Fellowship.
View a list of former Steiner Fellows including biographical notes and articles.
 
SUMMER FELLOWSHIP
The Summer Undergraduate Fellowship provides summer support for a student to join Harvard Magazine's editorial staff as a reporter and writer, while also receiving an introduction to the business aspects of magazine operations.
View a list of current Summer Fellows including biographical notes and articles.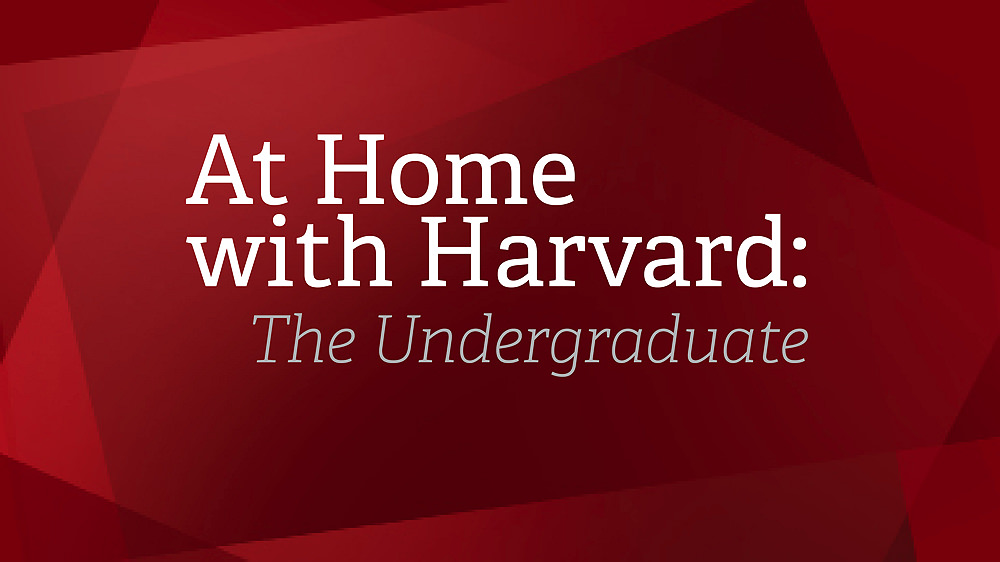 Over the years, our undergraduate fellows have written about every dimension of life at the College, from student activism to Harvard's cutthroat exclusivity to making friendships while living off campus. They trust us with their most intimate thoughts and experiences, and their heartfelt essays continue to sing on the page, issue after issue. Here, we've curated a selection of Undergraduate essays we think you'll love. 
---

INTERNATIONAL COVERAGE
As the University has become truly international—in its student body, faculty ranks, alumni, and scholarly ambitions—the magazine has sought to cover Harvard around the globe with the immediacy and insight it brings to reporting in Cambridge and Boston. Several years ago, an anonymous donor who has a special interest in global Harvard met this need with an annual special gift that has enabled Harvard Magazine staff writers to travel throughout Africa and to Brazil, China, and other nations to report on faculty, students, and alumni at work—resulting in vivid, on-the-scenes reporting (on the HIV/AIDS crisis, climate change, green development, early childhood education, and more) in the magazine and at harvardmagazine.com.
Learn more from Harvard Magazine staff members.
---
Opportunities
UNIQUE OPPORTUNITY
In early 2011, we reached out to an alumnus who has been a friend of the magazine for many years to ask his help in producing a special September-October Harvard Magazine  with expanded coverage of the University at its 375th anniversary—its recent past, present, and future. We lacked the means to support the additional pages, freelance writers and artists, and online features that together would vividly portray the contemporary faculty and student bodies, Harvard's principal challenges, and the opportunities to extend its teaching and research mission internationally, in the sciences, and in service to mankind. We are grateful that this alumnus was willing to make a special gift to make this expanded coverage available to all of the magazine's readers.
 
Other Gift Opportunities for Your Consideration
Postgraduate Fellowship
A gift of $60,000 would fund a one-year fellowship that would offer an extraordinary development opportunity for a recent Harvard College graduate to report and bring the student perspective into the pages and online coverage even more.
 
Sciences and Engineering Coverage
A gift of $30,000 provides a year of science coverage. Harvard Magazine will make additional features assignments to talented reporter-writers specifically skilled in reporting on the sciences.
 
Arts and Culture Coverage
A gift of $20,000 will establish a fund to cover the fees of freelance writers who are assigned to report on the arts at Harvard.
 
Art Fund
Carefully conceived art (illustrations and photography) complement all Harvard Magazine articles. This becomes especially important in explaining complex scientific phenomena and in making clear the human dimension of some of the University's most exciting, demanding research, and of some of the ways Harvard people effect change in the world. Support for this fund will enable us to continue to complement the magazine's reports with illustrations and photographs of the highest quality and explanatory power, in print and online (where rights fees today make it impossible to reproduce even a fraction of the imagery commissioned for the print edition). Additional support also enables us to enliven the website with additional, original audiovisual content. This fund pays the fees of freelance photographers and illustrators and designers.
• A gift of $95,000 will cover the acquisition of art for the print edition for a year.

• A gift of $65,000 will cover the acquisition of art and production of audiovisual recordings for the website for a year.
To find out more about how you can make an impact with a special gift, please contact Felecia Carter by phone at 617-496-6694 or by email at [email protected].

---
Mentorship Testimonials
Your donation to Harvard Magazine enables us to mentor a new generation of writers. We've had the privilege of working with some remarkable students over the years—many of whom remain professionally engaged in writing and editing at publications such as The New York Times, The New Yorker, and The Wall Street Journal, in the electronic media, or as authors of books. We believe good journalism is part of a vibrant society—and your support allows us to continue this important work.
 
Former Ledecky Fellows in their own words:
"From [senior editor] Jean Martin, I learned that precision is love. To choose the right word, to turn a phrase until it says just what you mean, is a way of caring for the reader who is going to meet you halfway."
~Miriam Udel
 

 "The editors [at Harvard Magazine] edited my work to a professional standard and, in the process, began to teach me how to write. I discovered that I loved the process of working over text for the glossy page, enough that it has become my profession. More than that, the editors cared—about the magazine but also, more remarkably, about those of us who were young and trying to find our voices in it, against better odds."
~Nathan Heller
 
Support mentorship at Harvard Magazine.