Sports
Football 2018: Harvard 36, San Diego 14
9.16.18
On October 18, 1924, Illinois running back Red Grange had a quarter for the ages against Michigan, scoring touchdowns on runs of 95, 67, 56 and 44 yards—all in the game's first 12 minutes. On Saturday at Harvard Stadium, Harvard running back Aaron Shampklin was vaguely Grange-ian, scoring first-quarter touchdowns on runs of 64, 23, and 22 yards. In the fourth quarter, Shampklin tacked on another score, on a 13-yard jaunt. The career day by the five-foot, 10-inch, 180-pound sophomore from Paramount, California, helped the Crimson get past stubborn San Diego 36-14 in the opening game of Harvard's 145th football season. The Toreros, a perennial power in the Pioneer League, dropped to 1-2.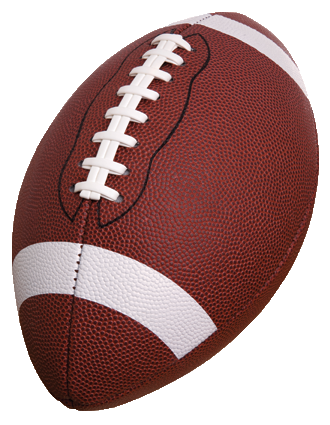 Harvard Football
Sign up for Harvard Magazine's football e-mail [4] and follow the Crimson all season long! Dick Friedman will provide the latest news, game summaries, and insights.
Harvard is attempting to rebound from 2017's 5-5 record—the Crimson's first non-winning season since 2000—and 3-4 finish in the Ivy League, capped by a 24-3 drubbing against Yale [5], Harvard's second straight defeat in The Game. In the Ivy League preseason media poll, the Crimson was picked third, behind defending champion Yale and Princeton. Even at that, some thought Harvard's placement was high and that Dartmouth (chosen sixth) deserved a bit more love. 
On Saturday, after getting this first 2018 victory under his belt, Harvard coach Tim Murphy [6], who is beginning his twenty-fifth season on the Harvard sideline, exhaled (if only a little). "I'm very pleased with the effort of our football team," he said. "Number One: We made a commitment to doing a better job running the football in the offseason. Two: It all starts with defense, and if you hold any team on our schedule to 14 [points], you've done a terrific job. Based on that, we did a really good job in the trenches."
Before the opener, Harvard took a hit when battering-ram All-Ivy senior running back Charlie Booker III was pronounced unavailable because of an undisclosed injury. Then the game and the season began inauspiciously: on the opening kickoff, Harvard was penalized for delay of game. (Hey, guys, you've only had nine months to get ready for this. You think you could be on time?) Then, on San Diego's first punt, the ball bounced off the helmet of the Crimson blocker, senior Christian Houston, and the Toreros recovered at the Harvard seven-yard line. The Harvard defense kept San Diego out of the end zone, whereupon the Toreros' Aedan Johnson drilled a 29-yard field goal. With less than four minutes gone, it was San Diego 3, Harvard 0.
Then the Toreros executed a "pooch kickoff"—a short boot expressly designed to keep the ball out of the hands of Harvard's All-America return man, senior Justice Shelton-Mosley [7], who stood ready back on the goal line. The upshot, though, was that the Crimson got the ball in good field position at its 36. On second down the Shampklin Show commenced. As a freshman, he had shown some flashes, averaging 4.5 yards and scoring three touchdowns. But who expected what was to come? Taking a handoff from sophomore quarterback Jake Smith, Shampklin whooshed through a huge hole on the right side created by a pair of 285-pound seniors, center Ben Shoults and guard Larry Allen Jr. (Murphy labels the latter a legitimate NFL prospect.) Shampklin then cut to the sideline and was gone for a 64-yard touchdown. Junior Jake McIntyre booted the extra point. In 20 seconds, Harvard had taken the lead, 7-3.
On Harvard's next series, from its 31, Smith and Shelton-Mosley (the Crimson's most dangerous receiver) hooked up on a beautiful timing play for 46 yards. (And already, another Murphy preseason aim was under way: getting the ball to Shelton-Mosley as often as possible. The wideout would end the day with seven catches for 127 yards.) On the next play Shampklin rocketed right through another mammoth hole, this time in the middle, and went 23 yards to the end zone. McIntyre converted. Harvard 14, San Diego 3.
We were now in the game's blink-and-you'll-miss it phase. On Harvard's next series, Smith threw another bomb to Shelton-Mosley, a pass that he fitted in perfectly and gained 42 yards, moving play to the San Diego 37. Then the day's other running back (and Shampklin's roommate)—five-nine, 205-pound sophomore Devin Darrington—went through the right side for 32 yards, down to the San Diego five. Two plays later Darrington barged into the end zone. (Murphy refers to Darrington and Shampklin as "Thunderbolt and Lightfoot.") A bad snap ruined the conversion attempt, but the score stood Harvard 20, San Diego 3.
And the quarter wasn't done—and neither was Shampklin. On the first play following the kickoff, Harvard senior defensive back and captain Zach Miller picked off a floater thrown by San Diego quarterback Anthony Lawrence (one of Lawrence's few poor tosses). Two plays later, from the 22, Shampklin broke a tackle and cantered into the end zone. This time McIntyre converted. Harvard 27, San Diego 3. Shampklin's first quarter: three carries, 109 yards, three touchdowns. The Crimson's 27 first-quarter points were the most in a quarter since Harvard scored 28 against Brown in 2014.
At that point things began settling down. Trying to get the Toreros back in the game, Lawrence started connecting in earnest with his favorite receiver, Michael Bandy (a game-high 12 catches). But Harvard's defense, keyed by sophomore linebacker Jordan Hill and junior defensive end Brogan McPartland, kept San Diego out of the end zone. The only points of the quarter came on a 32-yard field goal by Johnson. At the half it was Harvard 27, San Diego 6.
To start the third quarter, San Diego dared to kick to Shelton-Mosley, who promptly busted a return for 43 yards. Harvard eventually reached the San Diego five, but the drive stalled. Called upon to kick a 22-yard field goal, McIntyre delivered. Harvard 30, San Diego 6.
The Toreros did not quit. From midfield, Lawrence hit Bandy for 37 yards. On the next play Terrence Smith scored. Lawrence ran a quarterback draw for a two-point conversion. Harvard 30, San Diego 14—a two-score game.
Shampklin took care of that. From the Harvard 36, he ran for 22 yards. Then, Smith mixed passes to senior tight end Dan Werner, senior wideout Adam Scott, and two to Shelton-Mosley. From the San Diego 13, on a misdirection play, Shampklin cantered into the end zone—touchdown number four. The two-point conversion failed. Harvard 36, San Diego 14. Shampklin finished with 178 yards on 15 carries—an eye-popping 11.9 average. His four touchdowns were one shy of the Crimson single-game record set by Tom Ossman '52 against Brown in 1951.
Besides Shampklin's breakout day, there were other takeaways from the victory. Smith (13 of 21 passing) was solid and decisive; the Crimson committed no turnovers. The defense bent but rarely broke. Freshman punter Jon Sot averaged a stellar 46.7 yards a boot, placing three kicks inside the Toreros' 20. On the negative side, opposing scouts no doubt took notice of the way the Lawrence-to-Bandy connection riddled the Crimson secondary.
As a measuring stick for the upcoming Ivy season? Hard to tell. But all in all, a good start. And Mr. Shampklin: Take a few days off.
Tidbits: With the victory, Harvard is now 119-24-2 in season openers, including 15 wins in the last 18 years. Coach Tim Murphy's opening-day record in Cambridge is 18-7….Harvard's record against San Diego is 3-0. The teams meet again in next season's Crimson opener, on September 21, 2019, at San Diego….Of the 18 Ivy League players on opening-day NFL rosters, nine were Crimson products, including five who played tight end at Harvard: Ben Braunecker '16 (Chicago Bears), Cameron Brate '14 (Tampa Bay Buccaneers), Anthony Firkser '17 (Tennessee Titans), Kyle Juszczyk '13 (San Francisco 49ers) and Tyler Ott '14 (Seattle Seahawks). 
Weekly Roundup
Cal Poly 44, Brown 15
Columbia 41, Central Connecticut 24
Delaware 27, Cornell 10
Dartmouth 41, Georgetown 0
Holy Cross 31, Yale 28 (OT)
Penn 34, Bucknell 17
Princeton 50, Butler 7
Coming up: Next Friday Harvard travels to Providence to play 0-1 Brown in the first Ivy game of the season for both teams. Kickoff: 7 p.m. The game will be telecast on ESPNU and broadcast on the radio on WRCA 1330 AM, 106.1 FM, 94.5 FM-HD2 and WHRB FM 95.3. Harvard leads in the all-time series 85-30-2 and has won the last seven against the Bears, including last year's 45-28 victory at Harvard Stadium.  
The score by quarters
| | | | | | | | | |
| --- | --- | --- | --- | --- | --- | --- | --- | --- |
| San Diego | 3 | 3 | 8 | 0 |   | — |   | 14 |
| Harvard | 27 | 0 | 3 | 6 |   | — |   | 36 |
Attendance: 8,709