Sports
Football 2018: Harvard 33, Holy Cross 31
10.14.18
If there is such a thing as a midseason must-win, non-conference game, the Harvard football team's contest against Holy Cross last Friday night at the Stadium qualified. The Crimson was coming off a demoralizing loss at Cornell and soon would be facing the best two teams in the Ivy League, Princeton and Dartmouth, in consecutive weeks. Harvard got its win—but just barely. A 25-yard field goal by junior Jake McIntyre on the final play gave the Crimson a 33-31 victory over the plucky Crusaders in a game both teams, but especially Harvard, did their damnedest to give away. The triumph raised the Crimson's overall record to 3-2 (Harvard sits at 1-1 in Ivy play), while Holy Cross dropped to 1-6.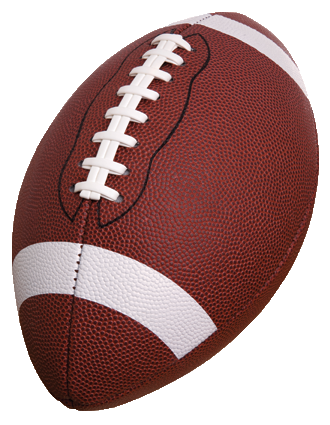 Harvard Football
Sign up for Harvard Magazine's football e-mail [4] and follow the Crimson all season long! Dick Friedman will provide the latest news, game summaries, and insights.
Despite the fumbling, bumbling, and stumbling—and yet another coughed-up lead—Harvard coach Tim Murphy chose to accentuate the positive. "We had to make play after play after play," he said. "Our kids showed their true character, their true grit." 
On Friday the Crimson unveiled yet another in a seemingly inexhaustible supply of sophomore sensations in wide receiver Tyler Adams. The 6-foot, 180-pounder out of Louisville, Ohio, snared a game-high seven catches, including one circus grab that was ruled incomplete. Adams's emergence helped to mitigate the absence of senior All-American Justice Shelton-Mosley, who was out with a leg injury suffered in the Cornell game. 
But it was 2018's original sophomore sensation, running back Aaron Shampklin, who got the Crimson rolling for the second week in a row with a touchdown run on Harvard's first series. On second and four from the Crimson 43, Shampklin took a handoff from senior quarterback Tom Stewart, then exhibited one of his many hallmarks: patience. He waited for a hole to open, then ran through it—57 yards to the end zone. When it came to the extra point, Harvard decided to go for two and failed when a Stewart pass fell incomplete. As with bases on balls in baseball, missed extra points almost always come back to haunt you, and this one was no exception. Still, with only 57 seconds gone, it was Harvard 6, Holy Cross 0.
Later in the first quarter the Crimson tacked on three more points, but almost had six or seven when Adams made what seemed a 16-yard touchdown grab on a 34-yard pass from Stewart just past the left pylon in the end zone. The catch literally was too good to be true. The officials had to check the replay before they could ascertain that in juggling the ball Adams did not have complete control before going out of bounds. Harvard had to settle for three points on a 34-yard field goal by its new reliable, McIntyre. Harvard 9, Holy Cross 0. This was yet another distressing instance of the Crimson failing to score a touchdown after reaching the so-called red zone (inside the opponents' 20-yard line). It would happen three more times during the evening, making Harvard's red-zone tally for the season a dismal 2-for-15 (13 percent). 
The Crusaders riposted in the second quarter by going 84 yards in only five plays. The big one was a 49-yard run by Peter Oliver; the capper was the lunging 16-yard touchdown catch by Martin Dorsey on a pass by quarterback Geoff Wade. Derek Ng kicked the extra point. Harvard 9, Holy Cross 7.
Back came the Crimson, going 72 yards in 12 plays. The first was an 11-yard completion from Stewart to Adams. Mixed in was a completion to tight end Adam West (still another sophomore) and a nifty reverse run by senior wideout Henry Taylor. But when Stewart overthrew junior wideout Jack Cook in the end zone on third-and-goal from the three, the result was disappointingly familiar: a McIntyre field goal, this one from 21 yards. Harvard 12, Holy Cross 7.
At the end of the period the Crimson used a sack of Wade by junior linebacker Cameron Kline as the catalyst for a 72-yard drive on which—miracle of miracles!—it cashed in not only for a touchdown but also a two-point conversion. The TD came on a beautifully thrown 35-yard pass from Stewart (20-for-36 passing on the night with no interceptions) to wideout James Batch (still another sophomore). The two-point conversion was achieved on a one-handed, juggling catch in the end zone by West that was so incomprehensible that it was tabbed number seven on ESPN SportsCenter's nightly Top 10 plays. At the half, it was Harvard 20, Holy Cross 7.
In the middle of the third period the Crusaders caught the Crimson napping on a 61-yard halfback pass from Jon Jon Roberts to Richie DeNicola, who reached the Harvard 14 before he was tackled by junior defensive back Emmanuel Kelly. Three plays later, showing how it's done in the red zone, Domenic Cozier rushed for a two-yard touchdown. Ng again booted the extra point. Harvard 20, Holy Cross 14.
Harvard counterpunched. On this night the Crimson welcomed back senior running back Charlie Booker III, who was All-Ivy in 2017, for his first game action of 2018. Booker provided 13 of the 57 yards on a drive that resulted in (yes) another McIntyre field goal, from 30 yards. Harvard 23, Holy Cross 14. (Getting his legs under him, Booker gained 31 yards on 10 carries.)
Holy Cross had the ball for only two plays. On the second, Wade was sacked by linebacker Andrew Irwin (yet another sophomore!) and senior tackle Stone Hart. Wade coughed up the ball and it was recovered by linebacker Jordan Hill (you guessed it, a sophomore) at the Crusader 28. At least, it looked like a fumble—but initially the officials did not so rule. A look at replay changed their minds. (Hooray for technology!) Two plays later Stewart flung a slant pass to Adams that the sophomore caught, then legged into the end zone. McIntyre converted. Harvard 30, Holy Cross 14 to end the third quarter.
A comfortable lead early in the fourth quarter—what could go wrong? Well (just as at Cornell the week before), everything. First the Crusaders halved the margin on a 24-yard TD run by Cozier that was followed by a successful two-point conversion that entailed a reverse ending in a pass to quarterback Wade. Harvard 30, Holy Cross 22. On the ensuing kickoff, the Crimson let the ball roll to its own two-yard line before (barely) recovering. On the first play from scrimmage, the ball was snapped over Stewart's head and out of the end zone. A safety—two points for the Crusaders. Harvard 30, Holy Cross 24.
On their next drive, the Crusaders stalled and Ng unleashed a 47-yard punt. Standing at the Harvard 14, Taylor called for a fair catch—and fumbled it. The Crusaders' Cristos Argys recovered at the 13. On the next play Wade tossed the ball into the end zone, where high-jumping Dorsey came down with it. Ng converted. Holy Cross 31, Harvard 30. In a little less than four minutes the Crimson had surrendered 17 points, and the lead. Now that flubbed two-point conversion in the first quarter loomed large indeed.
With 3:34 left, the Crimson got the ball at its 29 for what surely would be its last attempt at moving far enough for a McIntyre field goal. On third and two from the Holy Cross 49, Booker was pushed from behind by a pile of Crimson blockers for a first down. (Wasn't this sort of thing outlawed a century ago?) On the next play, Stewart saw Taylor all alone behind the Holy Cross defense. He threw a perfect pass; Taylor dropped it. (Tough night for Taylor). Four plays later, Stewart went deep again. He threw to Adams, who was being covered closely—too closely—by Holy Cross's John Smith. The referee threw the flag. Interference? We sneer at your interference! Adams caught the ball anyway, at the five. Two plays later, McIntyre stepped back for a 25-yard game-winner. The kick was up…it was good! Harvard 33, Holy Cross 31. No time remained. "They set me up in a good position," said humble hero McIntyre afterward.
A win is a win. But if Harvard (particularly its special teams) makes errors and leaves points on the board against mighty Princeton, a loss will be a loss—and maybe a big one.
Schedule switch:  You may be wondering why Harvard played Cornell two years in a row at Ithaca and also why on Saturday Princeton will visit the Stadium for the second year running (see "Coming Up," below). These consecutive visits are just two results of an overall Ivy schedule switch that went into effect for the 2018 campaign and is focused on the season's final weekend. The object was to create finales, when possible, between geographically close rivals. Harvard-Yale remains set in stone. But now Princeton, which used to conclude with far-flung Dartmouth, finishes with nearby Penn. Columbia switches its opponent in its finale from Brown to Cornell; Dartmouth will play Brown. Of course, the shuffle then created a domino effect for earlier in the season which mandated changes in this year's venues for Harvard-Cornell and Harvard-Princeton. Another major result: every other year, Harvard and Princeton now will play at home against both their Big Three rivals (the other being Yale).
Tidbits:  This was the Crimson's third and final night game of the season….Harvard is now 15-2 in home night games….Stewart's start was the second in his career, both against the Crusaders. In the other, Harvard lost, 27-17 on October 15, 2016 at Worcester….Shampklin's 128-yard effort was his third game of 100 yards or more this season.
Weekly Roundup
Princeton 48, Brown 10
Penn 13, Columbia 10
Colgate 31, Cornell 0
Dartmouth 42, Sacred Heart 0
Yale 35, Mercer 28
Coming up: Next Saturday Harvard welcomes longtime Ivy rival Princeton to the Stadium. Kickoff: noon. The game will be streamed on ESPN+ and broadcast on the radio on WRCA 1330 AM, 106.1 FM and 94.5 FM-HD2, and on WHRB FM 95.3. The Tigers are 5-0 and 2-0 in the Ivy League. The Crimson trails in the overall series 48-55-7; Princeton won last year, 52-17 in Cambridge.
The score by quarters
| | | | | | | | | |
| --- | --- | --- | --- | --- | --- | --- | --- | --- |
| Harvard | 9 | 11 | 10 | 3 |   | — |   | 33 |
| Holy Cross | 0 | 7 | 7 | 17 |   | — |   | 31 |
Attendance: 10,056