In search of caffeine for an all-night rendezvous with a term paper, the undergraduate passed Elsie's Famous Sandwiches, where he noted an unusually dark interior and a handwritten sign taped to the door. After 39 years in business Elsie's had closed, with a slight chance of "relocating." It was a shock to him, at first, that something that seemed so permanently a part of the Harvard landscape could vanish overnight. 
That sign on the door was the first thing many undergraduates noticed on returning from winter break, dragging luggage from the T station along Mt. Auburn Street. Dismay—exasperation, even—followed, and the Crimson made the closing the subject of a staff editorial a few days later. Along with the loss of Elsie's, Tommy's House of Pizza (né Tommy's Lunch) had revamped its offerings, Bruegger's Bagelry had closed for remodeling, and the Harvard Square Defense Fund still affirmed its belief in mom-and-pop retailing by opposing a McDonald's in the Square area. Inexpensive food, quickly served, seemed to be going the way of the dodo. The Square was becoming a yuppified vision of consumerism, and Harvard undergraduates, a major patronage, felt increasingly left out. 
The undergraduate started asking around, and although he met a few folks who were horrified that they could no longer obtain the one-dollar "Ham and Eggah" on their way to class or morning row, many students didn't seem to be regular Elsie's patrons. The complaints were along lines of principle: that Elsie's should be there if people wanted it, that it was as much a part of the present-day Harvard experience as it had been of their parents'. "Elsie's was there in the days before Au Bon Pain," said one Eliot House junior. "My dad loved it. It's always been the fastest place around, the portions were huge, and he says they made the best roast beef sandwich he's ever had. He even took my mom there on a date." 
If Elsie's didn't have the crusty roll or bearnaise sauce to compete with the local Au Bon Pain, flagship of the national French Bakery Cafe chain, it definitely held a place in the hearts of those with little pocket money. Elsie's offerings, though simple, were as big and as cheap as ever—and still served before you could crack open your can of soda. When asked why they didn't go to Elsie's more often, some students mentioned its lack of atmosphere. But many also speculated that the decline and fall of Elsie's had begun with the opening of some upscale sandwich shops close by. These were spawned by one of the Harvard Real Estate company's latest ventures, the Shops by Harvard Yard, in the arcade of Holyoke Center. 
The Shops themselves are a bizarre (or bazaar, if you will) assemblage, with kitschy kiosks placed cheek-by-jowl with overpriced home decor and Harvard's own information center. Longtime Cambridge residents, as well as Harvard alumni and students, have grumbled that the establishments setting up shop in Holyoke Center have no real raison d'être other than their willingness to pay rent. 
The undergraduate strolled through the arcade to peruse the merchandise offerings. Among his favorites were a red candle in the form of the Buddha, a clock backed with Da Vinci's "Last Supper," a pushcart entirely devoted to the many products that can be derived from chili peppers, a purple rattan mat shaped like human footprints, and a five-foot-tall iron sculpture of a boa constrictor. For a while the Shops included a florist, which soon wilted, a kite store that was gone before March, and a Santa Fe-themed cafe that went west even sooner. The proximity to Au Bon Pain most likely hurt the cafe, as it may have hurt Elsie's. But overall, the Holyoke Center complex (nicknamed by students "The Airline Terminal by Harvard Yard") seems to have little lasting draw for undergraduates, apart from the climate-controlled interior—itself an alarming waste of energy, since one end of the arcade is essentially open-air. 
The Harvard Shop, which for years sold men's clothing on the Dunster Street side of Holyoke Center, has given way to City Sports, a large branch of a nationwide urban athletic chain that panders to (among other trends) the rollerblade craze that has taken Memorial Drive by storm. The most stable Shops seem to be owned by Harvard itself— the University Press Bookstore and the University Health Services pharmacy. 
It's as if Harvard Real Estate, with an almost virgin arcade to develop, had proceeded without a thought to the appropriateness of the Shops to a university community. The Harvard Square Defense Fund didn't fight the project. (Its opposition to commercialized fast food apparently hasn't extended to Au Bon Pain, perhaps because of that establishment's "Frenchness.") 
But when it comes to undergraduate patronage, the fatal flaw of the Shops' food places (priceyness aside) is that they're not open late at night. The wee-hours options in the Square are pretty slim. The Tasty, the oldest holdout, is open all night, year-round, and is so centrally located—at the intersection of Mass Ave and Brattle and JFK streets— that it attracts freshmen and upperclass students alike. Though it seats only a few patrons at a time, and its grilled and fried options keep the fat-content obsessed at bay, nearly every undergraduate seems to have been there at one time or another (and has an outrageous story to tell about it). The adult patrons never seem to change—or leave, for that matter. The fact that The Tasty is still a Harvard presence in its 80th year is a comfort to many, and sitting on one of its stools can be a down-home Proustian remembrance between Harvard generations. 
The Hong Kong, across Mass Ave from Lamont Library, serves Chinese food fairly late but, for the most part, caters to a student crowd looking for a place to go when the bars close. Pinocchio's—just off the beaten path of JFK Street's bar block—has thrived and was recently named by Boston Magazine as having the best pizza in Cambridge. Its somewhat out-of-the-way location, however, tends to limit the clientele to denizens of the nearby River Houses or truly dedicated pizza lovers. Tommy's Lunch, located on the block between Adams and Quincy houses, never seemed to suffer in image regardless of what was served. Last year, however, it became yet another pizza joint. With the familiar interior gone (along with Tommy himself), the ambience couldn't make up for the grease any longer. A group of young entrepreneurs has taken over, and the newer Tommy's is looking more like Harvard's own outpost of Generation X culture. The TV set's volume is turned off—with closed captions for those who wish to watch—in order to allow techno-rave, alterna-rap and funk music to fill the room. The folks behind the counter are younger, hipper, and willing to make Tommy's whatever the mainly undergraduate patrons want it to be: they cook pasta on request, serve super-caffeinated Jolt Cola, and their pizza recipe changes often—most recently to a healthier format with a sesame-seeded crust. The formula must work: the new Tommy's is packed with undergraduates at the important hours— from midnight to two in the morning. The old coffee shops remain firmly in place, but only the Cafe Pamplona is open past midnight. Coffee Connection, long a staple of the Square, has been bought by Starbucks, a trendy West Coast chain that has two new locations of its own outside the Harvard Square epicenter (buyout terms stipulated that Starbucks couldn't infringe on Coffee Connection's customer base). But Coffee Connection's quintessentially Cantabrigian ethos, integrating Italian espresso with peyote-induced Latin American yarn paintings, is gradually becoming infused with peripherals from Starbucks's corporate product line. "It's fine if the Square, or whoever, wants to offer the best possible shops to the tourist culture," says one undergraduate, "but do they realize that Harvard Square wouldn't be here if it weren't for Harvard?" 
* * *
Three hundred and fifty Quad residents were recently surprised to learn that they no longer lived in North House. The Crimson had scooped an announcement that the House was to be renamed in honor of the Pforzheimer family, whose 60-year history as benefactors of Harvard and Radcliffe involves a variety of projects and tens of millions of dollars. University officials had intended to spring the news at a House dinner on December 14, but when masters Woodland and Hanna Hastings learned that the Crimson was going to press with the story, they called a late-night House meeting. They were enthusiastic about the change, but some House residents left the meeting feeling a little disoriented, even a bit upset. 
The name "North House" was conferred on a group of residence halls— Comstock, Holmes, Moors, and Wolbach—in the late 1960s, when the Radcliffe Quad was reconfigured during construction of Currier House. Apparently the renaming was just meant to be temporary. The Pforzheimerization of North House was followed by Radcliffe president Linda Wilson's statement that she and the College trustees had been pleased "to complete the naming of the Houses" and co-master Hanna Hastings's statement that the House was pleased to be "more than a direction." 
The process of finding a lasting way to thank the Pforzheimers for their "years of distinguished service and exemplary generosity" was a long one, said Linda Wilson. Through the Carl and Lily Pforzheimer Foundation, Carl 
H. Pforzheimer Jr. '28, his wife, Carol Koehler Pforzheimer '31, and their children Carl H. Ill '58, M.B.A. '63, and Nancy Pforzheimer Aronson '56, have contributed extensively to financial aid and library funding, established a professorship, and created fellowships for public service projects and research at Radcliffe's Schlesinger Library. 
Some Pforzheimer House residents let it be known that they would have liked to be consulted about the name change. An ad hoc Save North committee was quickly set up as a haven for those who felt they'd surrendered a unique geographic identity—the place is, after all, Harvard's northernmost House—as a trade-off for the more "human" identity that every other House already had as a birthright. 
Campus periodicals, discussing the politics of Harvard name selections, joked about Pforzheimer's silent P in the company of Cabot, Lowell, and John Winthrop. Some recalled the rumor that Harvard stopped naming Houses after its own presidents when it ran up against Leonard Hoar. The fuss seems to suggest an anti-change bias among students who generally pride themselves on being Harvard's nontraditional "new wave." 
Some House seniors say they're mildly curious about the way the new name will look on a diploma. Other House members say they're contending with an identity crisis that they hope time will heal. Driven by the same reflex that had some of us writing 1994 on bank checks long after New Year's Day, many find themselves saying "Norzheimer." 
You might also like
Genetic analysis reveals a culture enriched from both sides of the Danube.
Harvard researchers illuminate a longstanding epidemiological connection. 
Harvard's Faculty of Arts and Sciences broaches two tough topics.
Most popular
Sledding, Nordic skiing, and art at Fruitlands Museum, in Harvard, Massachusetts
The deal marks the end of nearly a year of strained negotiations between the University and its largest labor union.
When academics embraced scientific racism, immigration restrictions, and the suppression of "the unfit"
More to explore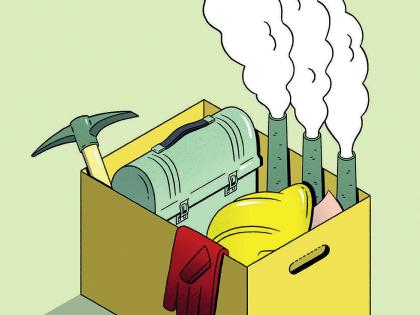 Expect massive job losses in industries associated with fossil fuels. The time to get ready is now.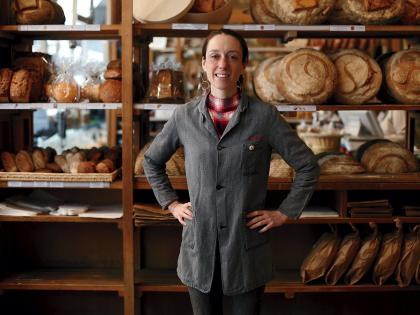 A third-generation French baker on legacy loaves and the "magic" of baking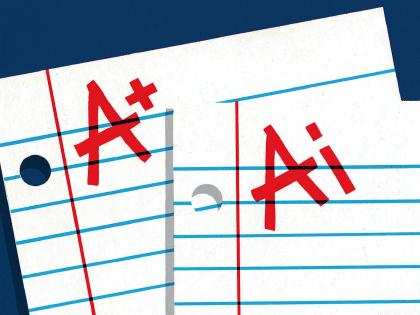 Generative AI can enhance teaching and learning but augurs a shift to oral forms of student assessment.