The paradox of the technologically sophisticated undergraduate is the simultaneous desire for nomadic independence and comprehensive connectivity. Independence comes from the portability of cellular phones, pagers, laptop computers, and palm-sized digital assistants that accompany students from dorm to lecture hall to library. Connectivity comes from never being more than a desktop away from sending e-mail, listening to a lecture over the Web, or checking voice mail about one's Internet business.
Today 95 percent of undergraduates own a personal computer, and almost all of them have high-speed Internet access from their rooms, courtesy of recent renovations. For some, this means not attending class: this year Chem 5, "Principles of Chemistry," offered an entire digitized video archive of lectures. But dorm-room accessibility already isn't good enough. We want access with us even as we leave our bedrooms. We yearn to be mobile while maintaining constant contact.
One of the most visible aspects of this increasingly networked campus is the public e-mail kiosk. Long lines form daily at the 50 kiosks scattered around campus as students log in between classes for a quick electronic update. The e-mail kiosk is the contemporary campus incarnation of a public phone, foreshadowing a general networked society of the future.
Constant access to e-mail is a necessity. From course announcements to extracurricular notices to party invitations, e-mail forms the backbone of our social dialogue. Traffic on the Faculty of Arts and Sciences computer networks almost doubles every 18 months. This year, an average of 440,000 e-mail messages are sent back and forth daily, up from 60,000 a day five years ago.
But in a networked world, constant e-mail access conflicts with the desire for privacy, as the schoolwide computer system records a trail of the time and location of users' last log-ins. Students may want the convenience of mobility, but not the exposure of their movements. Fears of "cyberstalking" were somewhat allayed this year by network administrators' decision to allow students to disable instant access to their usage profile. The information is still available, but students have to be more clever to retrieve it.
Although Harvard has public computing facilities, it recognizes the importance--and expense--of private computers for undergraduates. Those on financial aid may take a one-time, deferred-interest loan of up to $3,000 to buy a computer. About 200 students do so annually.
According to a 1998 survey, almost half the undergraduates own laptops. Glowing screens have joined paper and pen in lecture halls. Libraries have signs gently admonishing students to use their computers in areas preapproved for keyboard clicking. Laptops gave students the freedom to be campus nomads, but that lifestyle meant isolation from the greatest benefit of computers today--the network. No longer. As of this fall, laptops will have roaming Internet access around campus, so student nomads can maintain umbilical cords to the organic Internet.
The cellular phone has become the cutting-edge gadget of choice for the technologically elite undergraduate. A combination of convenience, prestige, and pricey Harvard long-distance service has raised the popularity of wireless phones. Cell phone owners knowingly acknowledge the envious glances they receive as they stroll through Harvard Yard chatting casually into the sleek black accessories.
Within one group of five roommates in Pforzheimer House, three have cell phones. Since each roommate also has a Harvard phone line, the grand total of phone numbers among them comes to eight. Cell phones are, admittedly, contagious. Andrew G. Chung '99 says he bought his after he saw roommate Steven Liu '99 with one. A third roommate, Ken Ihara '99, bought his once the other two had them.
Chung pays around 10 cents a minute at any time of day, lower than Harvard's long-distance rates. For students heavily into long-distance calling (e.g., with a significant other several area codes away), a cellular phone can provide both economy and accessibility. "It makes it convenient for me to call someone anywhere at any time, or for anybody to reach me," says Chung, who has spent many days on the road this semester interviewing for jobs.
A cell phone can be an extracurricular necessity. "Extracurriculars are my life," says Black Students Association president Dionne Fraser '99 (shown above). "Between classes and my job, I'm never home. I would pay a small fortune at pay phones if I didn't have a cellular." The Harvard Crimson, in fact, pays for cell phones for its top executives, for emergency situations.
Yet another gadget for the technologically elite is the digital, hand-held, computer organizer. Essentially $300 incarnations of traditional daily planners, these palm-sized organizers store megabytes of information, yet fit easily into a back pocket or clip deftly onto a belt.
Baratunde R. Thurston '99 has owned his Palm Pilot for more than a year. He uses it to keep appointments, phone numbers, résumés, meeting notes, and to-do lists--all synchronized with his desktop computer. A digital assistant means organizational sophistication. "Pulling out your Palm Pilot says 'I'm ready for twenty-first century madness, bring it on,'" he explains.
Today's true networked undergraduate looks beyond the campus to the frontier of the World Wide Web. Armed with a creative idea, seed money, and some technological know-how, students are staking their claims with Internet businesses. Cellular phones and e-mail accounts can create a virtual office. Families, friends, and savings often provide the capital investment. A large number of Internet service providers play host to the plethora of infant enterprises.
Thomas Fallows '99 came up with the idea of starting a website for rowers while training for the Henley Royal Regatta during the summer of 1997. It was a natural fit: a geographically scattered community with a strong identity that could be conveniently unified via Internet. He discussed his idea with teammates Jonathan Kibera '98 and Chris Sims '98, who he thought had the necessary technical skills. They each chipped in $75 and Rower's World (www.rowersworld.com) was born that October. Now the site features rowing videos, diaries, advice, even a mall where vendors sell rowing products.
Fallows says the age barrier for entrepreneurs has fallen dramatically with the explosion of the Internet, opening up a window of opportunity for this generation of students. "We're the ones who have grown up under this technology, who feel most comfortable using e-mail, the Internet, and e-commerce," he claims.
Fallows tries to keep his company as separate from Harvard as possible. Students aren't allowed to operate businesses from their dorm rooms, so the webserver is located in Baltimore; e-mail is routed through Rower's World; and the company has its own post office box. But life as an undergraduate entrepreneur creates interesting situations. "I take business calls when I'm in my underwear and my roommates are drunk in the hall," he jokes. After graduation, he plans to pass Rower's World along to a group of first-year rowers, among them his younger brother, Tad.
Rower's World has inspired four other Winthrop House residents to launch a matchmaking site exclusively for undergraduates, www.datesite.com. Datesite aims to pair couples by sending secret-admirer e-mails; more than 1,600 Harvard students have registered for the service. Roommates Ed Baker '01, Jacob Fleming '01, Art Koski-Karell '00, and Josh Wilske '01 wanted to start a company in order to enter Harvard Student Agencies' increasingly popular entrepreneurship contest. "Starting a Web business is low cost," says Baker. "You hear all these success stories about websites that have made tons of money in just a short time." (Registering a domain name for two years costs $70. The monthly cost for having a computer host a website starts at around $30.)
Other undergraduates have started Web businesses at college and pursued them after graduation. As a sophomore, Amar Goel '98 founded chipshot.com, a custom-made golf-equipment site that attracted $3 million from Sequoia Capital, the venture-capital firm that helped fund Yahoo! Three students from the class of 1998 started Crimson Solutions, an on-line job-recruitment site whose clients include Harvard, Brown, and Wellesley Colleges. Eric Silberstein '98 started Idiom Technologies, whose flagship product is a webserver that facilitates the maintenance of sites across multiple languages. Idiom's first customer? Goel's chipshot.com, which has built a parallel site in Japanese.
Dinner conversation at the College no longer orbits around the simple perennials of summer jobs, bad teaching fellows, and graduate-school acceptances. Fin-de-siècle undergraduates spiritedly debate AT&T One Rate versus Sprint PCS, the Palm V versus Windows CE. We are impressed with the freedom our newest technologies give us, while remaining blissfully unconcerned by their rising demands. Now that we are instantly accessible, we are also instantly accountable. The pace of a networked life is sped up considerably. Harvard's undergraduates are technologically immersed. The question is whether we will come to rule our technologies, or whether they have come to rule us.
Berta Greenwald Ledecky Fellow Jennifer 8. Lee '98-99 is plugged into multiple networks.
You might also like
Toward another apartment complex on Harvard-owned land
Stepping down after 30 years of University service
Harvard researchers seek to empower individuals to steer their own careers.
Most popular
Brief life of a black radical: 1872-1934
Brief life of a textured artist: 1911-1988
In Agyementi, Ghana, Sangu Delle '10 brings clean water to a village.
More to explore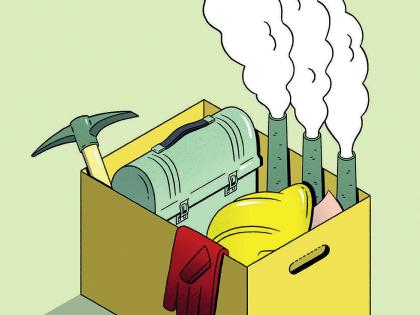 Expect massive job losses in industries associated with fossil fuels. The time to get ready is now.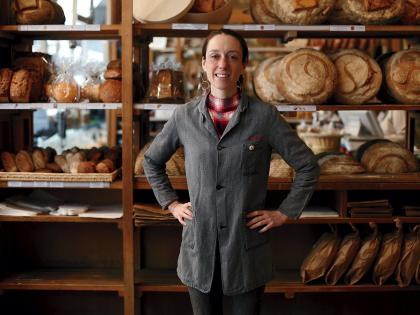 A third-generation French baker on legacy loaves and the "magic" of baking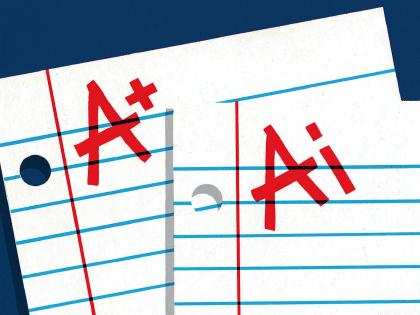 Generative AI can enhance teaching and learning but augurs a shift to oral forms of student assessment.