Back to Basics
In the liner notes to the John Adams Earbox, 10 compact discs of works, primarily orchestral, by John Adams '69, A.M. '72, the composer recounts...
In the liner notes to the John Adams Earbox, 10 compact discs of works, primarily orchestral, by John Adams '69, A.M. '72, the composer recounts how minimalism--a musical style that features simple harmonies and repetitive motifs--came to influence his compositions: "It is difficult to describe to a person who is not himself or herself a creator how one can be stimulated by another's discovery. Minimalism was a profound breath of fresh air in a world of increasingly contentious, theory-bound, abstract rationalization, and at that moment it seemed to me like the only way out of a stylistic rigor mortis that had gripped the whole world of contemporary music."
The other liner notes are similarly assertive. The president of Nonesuch, Robert Hurwitz, takes a potshot at Elliott Carter '30, A.M. '32, D.Mus. '70, one of those "theory-bound" composers. Hurwitz wrote the liner notes for the debut of Carter's third string quartet but confesses, "Since the day I finished the essay, I have not had any interest in hearing this piece again." Le Monde critic Renaud Machart assesses Adams's reputation from Europe, theorizing that detractors there "cannot bear the idea that music be entertaining or that feelings be expressed." Director Peter Sellars '80, who collaborated on Adams's stage works--Nixon in China, The Death of Klinghoffer, and I Was Looking at the Ceiling and Then I Saw the Sky--contributes a breathless blurb that compares Adams to Verdi. The spin has a posthumous feel: hagiography of this kind is usually reserved for the freshly dead.
It's understandable why Adams and his supporters are prickly about his reputation. Minimalism, as practiced by its disciples Philip Glass, Steve Reich, and Terry Riley, takes its cue more often from non-Western music--like Indian classical folk music, African drumming, and the Southeast Asian gamelan--than the average listener may be used to. A typical minimalist piece, if there is one, uses instruments percussively rather than melodically; the emphasis is on rhythmic repetition and the accumulation of timbres to achieve what is most commonly referred to as a "hypnotic" effect. (One friend, not a fan of this music, colorfully compared its appeal to the allure of a drug experience: "dead from the neck up," as he's fond of saying.) In some ways a reactionary movement, minimalism returned to the basic elements of rhythm and tonality after they had been cast aside by Schoenberg and his minions: an attempt to rescue the baby from the bathwater.
Adams, though, is doubly controversial, because he also tints his works with jazz, pop, Broadway, Latin, bluegrass, and cartoon music. But his restless, omnivorous musical appetite should be celebrated. His compositions are rhythmically vital; unearth new orchestral colors; can be amusing, touching, grand, melodramatic, or naïve. They adopt minimalist procedures, but in dramatic ways, and express a unique, attractive sensibility, alternately whimsical and grandiloquent. What's not to like?
Except for the debuts of Slonimsky's Earbox and Lollapalooza and a new version of the early piece Harmonium, all the works included in the boxed set, about half conducted by Adams himself, have been previously issued by Nonesuch. They are fine interpretations, and for the most part the only ones available, with two exceptions worth noting. Despite his effusive liner notes, if I were Adams I'd be unsatisfied with Gidon Kremer's performance of the Violin Concerto, especially the furious "Toccare," which is invariably harsh and, to my ears, so sloppy that it sounds cynical, as if Kremer doesn't believe that audiences think the notes in contemporary music really matter. Compare this to Telarc's version issued last August by soloist Robert McDuffie, with Christoph Eschenbach conducting the Houston Symphony: it's much more precise and caring in its coloration. The concerto, a winner of the 1995 Grawemeyer Prize (an honor akin to the Pulitzer), is a great piece that deserves as much attention to detail as possible. I also prefer Simon Rattle's performance of Short Ride in a Fast Machine and Harmonielehre on EMI. The parts are more articulated, and even though the orchestral balances are less polished, the effects Rattle achieves are striking. He brings out the goofy side of Short Ride, making the woodwinds and strings warble and gobble, like turkeys hopped up on speed.
A retrospective like the John Adams Earbox begs for a summing up. Personally, I enjoy Adams's comedy more than his tragedy. (One favorite is The Chairman Dances, adapted from Nixon in China: at first, it's a mincing foxtrot, but in its middle, suddenly takes on the unctuous swing of a lounge lizard--like a big band with multiple-personality disorder). But overall, the best thing about John Adams's work is how passionate and fearless his compositional search has been. It's distracting that Adams and his record company feel they have to make the point so bluntly. The music speaks for itself, and more eloquently.
~Daniel Delgado
After four years at
Harvard Magazine
, Daniel Delgado is leaving to pursue his muse: he will write about music full time.
You might also like
Genetic analysis reveals a culture enriched from both sides of the Danube.
Harvard researchers illuminate a longstanding epidemiological connection. 
Harvard's Faculty of Arts and Sciences broaches two tough topics.
Most popular
Professors' humble beginnings, concentration choices, and a mini history of Harvard and Radcliffe presidents
Brief life of a feisty mountaineer: 1859-1925
Realizing the full potential of black employees
More to explore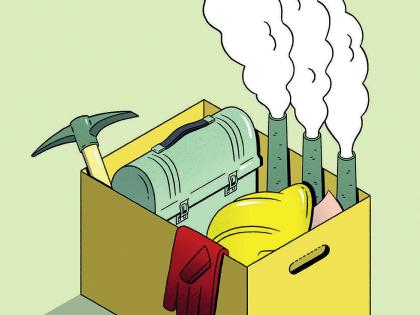 Expect massive job losses in industries associated with fossil fuels. The time to get ready is now.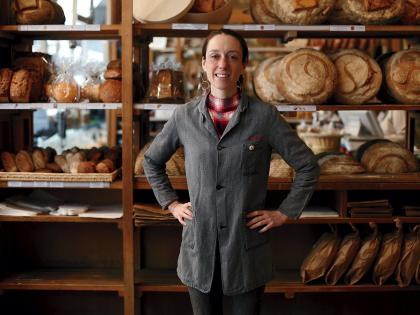 A third-generation French baker on legacy loaves and the "magic" of baking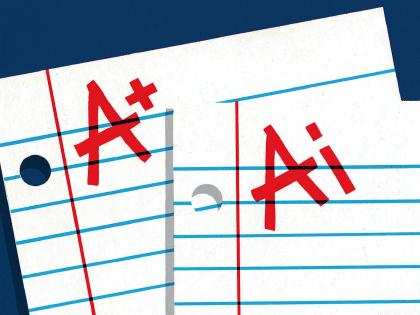 Generative AI can enhance teaching and learning but augurs a shift to oral forms of student assessment.