Sisters in Thin Air
The tallest group of women ever to play basketball for Harvard is now on the court. They're not just high, but mighty: "This is potentially...
The tallest group of women ever to play basketball for Harvard is now on the court. They're not just high, but mighty: "This is potentially the most talented team I've ever coached," says Kathy Delaney-Smith, now in her eighteenth year at the helm of women's hoop. On this altitudinal squad, the highest of the high include sisters Melissa Johnson '00 and Sarah Johnson '03, who--at six feet five and six feet three, respectively--are the first sororal duo ever to suit up for the Crimson. Born 20 months apart (Melissa is 21, Sarah 19), the striking siblings attract attention off the court as well as in the paint. They are a playful pair. "Everywhere we go, people ask, 'Are you twins?'" says Melissa. "Sometimes I say yes!"
The Johnsons have inspired many nicknames; at Westhill High School, outside Syracuse, New York, there was the predictable "Twin Towers," the corporate-logo "Johnson & Johnson," the buddy-movie "M.J. and Little J." Epithets can get tiresome, but they don't bother the Johnsons, who are comfortable standing above the crowd. "Yes, we will wear high heels," says a chuckling Sarah. "And platform shoes."
Opponents may need something like platform shoes--or pogo sticks--to defend against the sisters, who both play either center or power forward. Harvard runs a "triangle" offense in which those positions are basically interchangeable; the pattern stations one tall player at low post (near the basket), another near the corner of the court, and a third close to the top of the key. Although both sisters can face the basket and hit 15-footers, Sarah's hook shot is her bread-and-butter, while Melissa has greater range. Yet "their real strength is with their backs to the basket," says Delaney-Smith. "They may be the best low-post players I've ever had here. I don't know how a team would defend against both of them: most teams aren't going to put two centers on the floor at once. If they play a six-foot power forward, we post up the Johnson girls and shoot over that player."
Harvard also fires cannons from the perimeter. Historically, the Crimson attack has emphasized three-point shooting; Delaney-Smith estimates that in at least half of her 18 seasons, Harvard has ranked among the top 10 colleges for three-point attempts, conversions, and percentage. This year, their coach reports, seniors Courtney Egelhoff, one of Harvard's best ever from outside the arc, and Laela Sturdy, plus "a whole slew of underclassmen," are treble threats.
Furthermore, the upper-story game does not end with the Johnsons. Each year, in recruiting, "We [basketball coaches] all fight over the very few centers in the United States who are six feet three and above," says Delaney-Smith. At that rarefied elevation, Harvard currently has four on the floor. The Johnsons are joined in thin air by six-foot-three sophomore Lindsay Ryba, who was impressive at center last year, and six-foot-three freshman Kate Ides, whom Delaney-Smith calls "hands down, the most powerful incoming freshman I have ever coached. Kate lives in the weight room and her numbers there are amazing. She brings us an 'enforcer' ability."
Despite this array of strengths, the pre-season coaches' poll picked Harvard only fourth in the Ivies. Last year, Brown and Harvard (10-15 overall, 7-7 Ivy) tied for fourth place in the league, behind Dartmouth, Princeton, and Penn. That was a disappointing campaign for the Crimson, which, led by superstar Allison Feaster '98, had reeled off three straight league titles in 1996, 1997 and 1998. In addition to the ongoing Feaster famine, Harvard graduated three starters in June.
But some polled coaches may have forgotten that Melissa Johnson will be playing this year; she transferred to Harvard in the fall of 1998 from the University of North Carolina. NCAA rules for transfer students required Melissa to sit out last season. Even so, she trained and practiced with the Harvard team; "I did everything but travel and play in the games," she says.
Having played two years for the Tarheels, Johnson still has two years of athletic eligibility left, but whether she will spend a third year at Harvard is as yet undetermined. College policy discourages students from taking five years to graduate unless there is a substantial academic reason for doing so. A philosophy concentrator who hopes to write and direct films, Johnson may have such a reason; she aspires to do a senior thesis on film and aesthetics under the supervision of professor of philosophy Richard Moran, who was on leave last year.
After her sophomore year at North Carolina, Melissa was elected basketball tri-captain, but says, "I always had Harvard in the back of my mind." Having now spent a year in Cambridge, she says, "I'm getting the education of a lifetime, and I really like playing for Kathy Delaney-Smith. She's the least egotistical coach I've ever encountered--Kathy cares about the players, not just as athletes, but about what's going on in our lives, our academic work. My roommates are not athletes, and it's great--they're into things like drama, which is stimulating. To top it all off, my sister came here."
Sarah took a more direct route to Harvard, influenced by Melissa's positive experience. A recruiting weekend proved decisive: Sarah liked both the Crimson basketball players and what she calls Harvard's "healthy balance" of academics and athletics. "On my way home, I knew Harvard was for me," she says. "The ambiance here is unlike anywhere else."
The sisters grew up in the Syracuse area, daughters of Barbara Johnson and the late Norman Johnson, who played football, basketball, and baseball at Bates College. Their mother was an excellent golfer before departing the links to raise three daughters. First-born Toby, a three-sport athlete, attended West Point and is now learning to fly helicopters in Alabama; Sarah jokingly calls her the "runt" of the family at five feet nine. (Barbara Johnson is also five feet nine; her husband was six feet three.) All three girls played soccer; Sarah also rode horses, while Toby and Melissa went out for track. In the triple jump, "I had the most abominable form you could ever see," Melissa recalls, "and I won everything." She explains this anomaly with one word: "Size."
By eighth grade, Melissa and Sarah had begun to focus on basketball. They played together a lot, working on moves in one-on-one games, as well as playing in community leagues and going to basketball camps each July. The sisters have been lifting weights together since junior high school, and their lighthearted spirits have frustrated some trainers. In the middle of a set, for example, one sibling might make a wisecrack and "We'd just crack up," says Melissa. Yet on the court they can be serious indeed. In 1996 the Johnsons played together on a Westhill High School team that won the New York State championship, ending a four-year reign by Poughkeepsie Lourdes by beating that school by 20 points in the semifinal. Sarah's last high-school team defeated opponents by an average of 35 points in league and sectional play. Years of playing together make the Johnsons formidable on the basketball court. "I know Sarah's game, know where she likes to have the ball passed to her," Melissa says. Delaney-Smith expects that the sisters will be on the floor together at times.
Though their games are similar, their personal styles diverge. Melissa is at home in jeans; she once did a 50-day Outward Bound program and enjoys taking incoming frosh on camping trips as a Freshman Outdoor Program leader. In contrast, Sarah may wear a long skirt to class. Her position on camping: "Not into the outdoors--I like my showers, and having toilets around. I enjoy going to movies, hanging out with friends--the usual teenage stuff."
The differences between "Johnson & Johnson" haven't led to sibling rivalry, except of the most productive sort. Sarah calls Melissa a "role model," and Melissa characterizes her standards as "Hard on my teammates, harder on my sister, hardest on myself. I try to give Sarah everything I know--I'm not threatened by the idea that she could be better than me." The sisters blend well into the Crimson squad, which Melissa says has "phenomenal chemistry." Or, as Sarah puts it, "We're all like sisters."
You might also like
Harvard Kennedy School researchers on how to report pro-Israeli and pro-Palestinian protests accurately 
Harvard Chabad, IDF, and Bill Ackman screen October 7 Hamas footage
Toward another apartment complex on Harvard-owned land
Most popular
First-years Ngozi Musa and Gabby Thomas help set the pace for track and field.
A negative investment return and annual spending reduce the endowment's value 5.1 percent.
The director of Head Over Heels and The Star, on animation's different dimensions
More to explore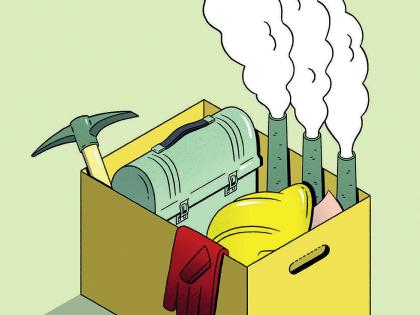 Expect massive job losses in industries associated with fossil fuels. The time to get ready is now.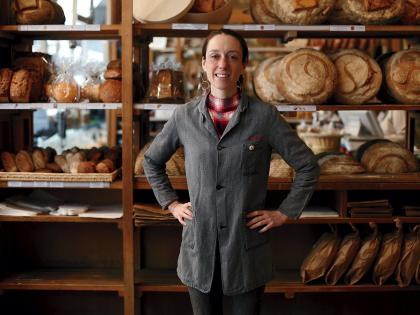 A third-generation French baker on legacy loaves and the "magic" of baking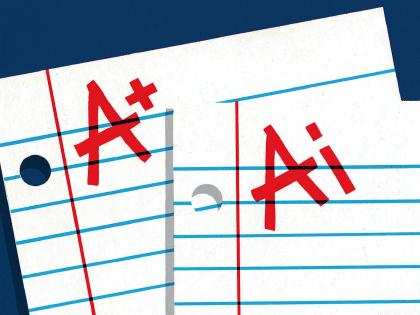 Generative AI can enhance teaching and learning but augurs a shift to oral forms of student assessment.