Cheerleaders Take Flight
Along the sidelines or at center court, a group whose future is up in the air
Sure, cheerleading still has sex appeal, but recently, Harvard's cheerleaders have become virtually an athletic team in their own right. The transformation of a venerable "school spirit" activity into a daring, acrobatic, entertaining troupe of young athletes took place very rapidly. "When I started working with the cheerleaders [in 1997], the squad wasn't very good at all," says Angelique Vincent, J.D. '00, their coach for the past three seasons. "Where I came from [Duke], a place on the cheerleading squad was something people fought for. At Harvard, you couldn't get people to come out and cheer." Yet only two years later, Harvard took third place at the National Cheerleaders Association northeast regional competition. Says Vincent, that performance "shows how much we improved."
Today, cheerleading powers like North Carolina, Kentucky, and Northeastern recruit top high-school talent; some offer cheering scholarships. Cristina Castellano '99, who captained Harvard's squad from 1997 to 1999, had high-school sophomores calling her up to ask about cheering at Harvard. "It absolutely plays a role" in deciding where they will go to college, she says.
Ironically, Crimson cheering owes its marked improvement to an injury. In 1997, while practicing an aerial stunt, a fellow cheerleader fell onto Kate Bolton '01, who was on the ground as a "spotter"—ready to catch falling teammates, absorbing their momentum to give them a soft landing. Bolton sustained a neck injury. She soon made a full recovery, but the incident attracted the attention of the athletics department, which oversees cheerleading as a club sport, and of Annemarie Thomas, Harvard's director of insurance, who is concerned with risk management. "We found cheerleading was a fairly catch-as-catch-can activity, without a lot of structure," Thomas says. She prohibited aerial stunts until the cheerleaders established a program for strength and endurance training and regular practice hours. In addition, Vincent was hired as their coach.
Now they practice stunts and routines up to five times weekly, at hours ranging from 7 a.m. on weekdays to 10 p.m. on Sunday nights due to the heavy demand for Harvard facilities. The coed squad (last year there were 10 women and four men) all work out individually in the gym three times a week. They need all the stamina they can get: their September-to-March season runs longer than any varsity sport, since it embraces the full football schedule plus all men's and women's home basketball games.
And the squad also needs strength. Consider the "Cupie"—or "Awesome"—performed last year by Hakeem Rahim '02 and Liz Stoeckel '03, in which Rahim, standing, held Stoeckel above his head on one vertical, outstretched arm while she stood with both feet on his palm, smiling and waving at the basketball crowd. The stunt depends not only on Rahim's strength, but on Stoeckel's balance and ability to stay "strong, tight, and still," cheerleader Christine Nichols '01 explains. "If a girl is wiggling around, a guy can't put her up."
Aerial stunts like the Cupie use spotters and are built on "bases"--cheerleaders, usually men, on the ground, who support "flyers," the smaller, lighter women who go up in the air. One basic stunt is the "chair," in which a flyer sits on the raised hand of a base. There are several kinds of pyramids that can pile up to three levels of humans balancing on, and with, each other. "When you hit that stunt, there's no feeling like it," says Castellano. "There's maybe 15 of you, all doing it together. You feed off one another. Facing a couple thousand people who are watching you in amazement, you have no choice but to smile."
In the spectacular aerial "basket tosses," explains Nichols, "four guys, or three guys and one girl, put their hands together to make a basket. It's like a trampoline." They can toss a flyer (who also jumps upward) 25 or 30 feet into the air, where "the girl who goes up will do something like a back tuck somersault and or back layout" while aloft. Several members of the squad have gymnastics experience, which can come in handy. So can theatrical talent: with the band playing the Superman theme, three flyers will perform arabesques, extending their hands and legs like a flying superhero. Showmanship also helps—getting the crowd to spell out H-A-R-V-A-R-D focuses its attention for a climactic basket toss. Jonathan Man '03, who cocaptains this year's squad with Nichols and Stoeckel, says, "You have to be comfortable in front of large crowds, and really be enthusiastic--you have to be a sports fan to be a cheerleader. It's not only having school spirit, but being willing to show it more; you're putting yourself out on display. It's a performing art."
Like other performing troupes, the cheerleaders tend to bond closely. "You depend on each other," says Castellano, and Man adds, "You have to make all games and practices; there's a commitment to each other. If a base or a flyer is missing, you can't practice a stunt." Mutual support and safety enable much of the aerial daring. "I'm not even scared when I fall, because I know someone's going to catch me," says Nichols. "Trust is one of the most important things in cheerleading." Man has been hit hard enough to make his nose bleed, and has had jammed fingers, plus bruises and cuts up and down his body. He notes, "Someone said that a higher percentage of cheerleaders get injured than football players!"
In fact, cheerleading may be older than football; the National Cheerleaders Association claims that at the first intercollegiate sporting event, the Harvard-Yale crew race of August 3, 1852, a "rooter king" spontaneously rose from his seat to rally the crowd. According to Angie Peluse '01, a women's studies and American history concentrator who is writing her senior thesis on the history of Harvard cheerleading, the first organized cheer for a Crimson team seems to date from the late nineteenth century.
The University Archives has a megaphone dating from 1905, and both Franklin D. Roosevelt '04 and John Reed '10 may have used it to lead Crimson cheers; Peluse speculates that Reed may have first displayed his talent for rousing public passions as a cheerleader. In those days, "yell masters" were often captains of other sports like baseball and track. "Cheerleading," Peluse says, "was promoted as an extremely masculine activity."
President Eliot disapproved of cheerleading, which he thought advanced the professionalization of athletics, and President Lowell concurred. A 1911 article in the Nation quoted Lowell to the effect that cheering was "one of the worst ways in which students can express themselves." As late as 1970, Harvard cheerleaders were still exclusively male, uniformed in black Harvard letter sweaters and white trousers. Peluse believes the first coed squad cheered in the Stadium in 1971; by then, cheerleading had become an almost exclusively female pursuit throughout the United States.
In the fall of 1974, Wanda Brownlee '76 recruited several other black women to form Harvard's first basketball cheerleaders as a group separate from the football squad. Karen Edwards '78, now a Harvard Alumni Association director who also chairs the Friends of Harvard Cheerleading, was among those pioneers, who for several years in the late 1970s brought a different cheering style to the Indoor Athletic Building (now Malkin Athletic Center). "It was not like what you see now," says Kim Roberts '78, a squad captain. "The style was very popular in New York City—there were several New Yorkers on the squad—and it was more rhythmic. It had more dancing than the athleticism you see today. There was chanting, rhyming, almost a stomping style—we did rhythms with our feet. We had bells on our shoes."
Today a single squad cheers for football and basketball and includes a diversity of races and backgrounds. Although varsity athletes like heavyweight wrestler Dawid Rechul '02 occasionally lead cheers in the off-season, recruiting enough males is one of the squad's challenges. "We have a clinic about three days before the tryouts where we teach guys the basics: how to use a megaphone, how to toss girls," says Man. Note the terminology. Cheerleaders of both sexes invariably refer to their squadmates as guys and girls. "It's not men and women—that's too stuffy for cheerleading," Castellano explains. "It's just a bunch of girls and guys hanging out and having fun."
You might also like
Stepping down after 30 years of University service
Harvard researchers seek to empower individuals to steer their own careers.
How the Bezos Earth Fund hopes to seed economic transformation
Most popular
Andrew Knoll on the planet's past—and fraught future
Framing the news with our best articles on diet and health
The research provides insight into the way materials react to repeated strain.
More to explore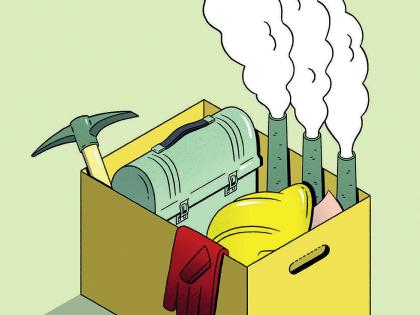 Expect massive job losses in industries associated with fossil fuels. The time to get ready is now.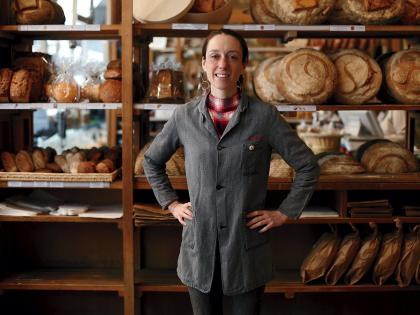 A third-generation French baker on legacy loaves and the "magic" of baking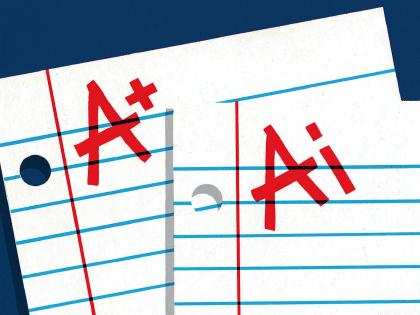 Generative AI can enhance teaching and learning but augurs a shift to oral forms of student assessment.