The Virtual Road to a Dream Home?
The good, the bad, the information overload
James Fowler '92 bought his Cambridge condominium two years ago using an Atlanta-based mortgage company affiliated with his Internet bank. "The frontman was smooth, easy to talk to," Fowler reports. "He made me feel my confidences were justified." So far so good. Then the the loan was handed off to the underwriter. That person, Fowler found out, "was completely incompetent.
"We almost weren't able to close," he says, still miffed at the ordeal. He had to fight the company to get the interest rate it originally promised and then "spent the closing day racing around making phone calls, having lawyers scream at me, and trying to get things together. It was a nightmare."
This spring, he and his wife, Cambridge schoolteacher Harla Yesner, who was pregnant with their first child, began looking for larger quarters. Fowler loves the Internet and, as a doctoral candidate in government at Harvard, he doesn't have much extra time, so he again consulted the Web--but only to visit Mortgagequotes.com. This time he chose a local, land-based mortgage company "so I could drive to their offices and yell at them if I needed to." The deal, with Bay Mortgage Services in Plymouth, Massachusetts, offered a good rate and appears to be working out as planned. At press time the couple and their infant son, Lucas, were scheduled to close on a two-family home in Somerville on September 1.
Fowler's uneven experience with real estate on the Web and his choice to take the more traditional route the second time around is symptomatic of the quickly evolving nature of the medium, the industry, and its players. As more and more people log on to buy, sell, and research homes, questions arise about how helpful the strictly electronic route really is. Some people wonder whether our psychological sensitivities--the essentially human aspects of home and hearth--are ready to be virtualized. As Fowler says, "You can't fall in love with a place you see on the Internet."
By 2001 about 100 million Americans will be using the Internet, according to analysts at Gomez, an e-commerce research firm in Lincoln, Massachusetts. A survey by Gomez and Inman News Features earlier this year found that of the roughly 90 million Internet users nationwide, 71 percent plan to buy or sell a home in the future and more than half of those people plan to start their search on the Internet, says Gomez's Internet real-estate analyst Nick Karris. As a result, tens of thousands of websites and companies--from those providing information about basic property listings or contractors or demographic and sales data to firms like domania.com that strive to meet every real-estate need from birth to death--have cropped up to claim that burgeoning business.
"Real estate is an industry exceeding $1 trillion in annual residential sales that has lagged more than any other market in its adoption of the Internet," Karris says, "and now it's trying to catch up. At each step of the process--the initial search, the bidding, and finally the closing--we're seeing the Internet touch and improve the way the transaction takes place. It's saving all parties significant amounts of time and money."
What is available on the Web is simply mind-boggling. Every imaginable service appears to exist, from detailed property listings (photos and virtual tours), mortgage quotations, and brokers to numerous sites offering community-specific news on schools, demographics, politics, and childcare, as well as historic housing prices and sales trends within a neighborhood.
One new marketing concept is "life-cycle content." That means companies are trying to keep people returning to a website, wherever they are in the home-owning cycle. Boston-based domania.com boasts support for "consumers' lifetime management of their most valuable assets, their homes." The site has information for first-time homebuyers and links to real- estate agents and lawyers, but it also provides tax assessment, home valuation guides, and refinancing options for current homeowners. Even with such a comprehensive site, domania.com's president, Ellen Bossert, M.B.A. '92, predicts real estate will always have a "land-based" component: an element of physical contact. "Some people--mostly high-end nerds in northern California--are willing to buy and sell $400,000 homes on the Web. But that's not a ubiquitous trend," she says. "People still want to have a person face-to-face they can interact with and talk to about the process. I doubt real estate will ever solely be an on-line business because it's just too complicated and too large a transaction."
Or is it? The government's recent approval of binding electronic signatures paves the way for home closings and other legal transactions to take place on the Internet in an increasingly paperless society. At Harvard's Graduate School of Design, Spear professor of real estate development Richard Peiser, M.B.A. '73, believes that "people are going to move beyond using the Internet just to see what is available to using it to complete the entire real-estate transaction." Realtors and mortgage brokers who cannot adjust their ways of doing business to accommodate more sophisticated consumers will lose business. "If people can go directly on the Internet and find a product without having to go through a broker, if people can advertise a home without a broker, then the broker's job is at stake," he explains. "Certainly the mortgage brokers' jobs are on the line, given all these web- sites listing mortgage providers and links."
Gomez analysts predict the Internet will help lower the traditional six percent broker's fee as well as other closing and administrative costs. One website that already offers lower fees is eRealty.com, a full-service brokerage based in Houston, Texas, that offers sellers a 4.5 percent sales commission and buyers a 1 percent cash rebate at closing. The company's interim vice president of marketing, Steve Yeich, M.B.A. '88, a partner at TL Ventures, says eRealty offers people access to the much-coveted multiple listings service (MLS) in various cities (including Boston). This cuts the sales cycle for consumers and brokers by one to three months because people can search on their own for properties, drive by places themselves, and contact an agent only when they want to look inside. "Realtors have used that magic book of restricted information as a lever to get people into their offices," Yeich says. "The Internet has basically freed up all this kind of information."
As a sign of how dynamic the electronic real-estate industry is these days, Peiser has organized Harvard's first-ever conference on "Real Estate, Construction, and the Internet," which will take place November 15 to 17 at the design school. Executives from the fastest-growing Internet companies and leaders in the architecture and building industries will meet to discuss the digital marketplace, trends in information technology, and other topics, such as how virtual space is revolutionizing the construction process. (For more information, visit www.gsd.harvard.edu/reci).
But not everyone is sold on the benefits of using the Web to fulfill their real-estate dreams. Realtors, for one, make some good points about their usefulness and the human nuances of homebuying. "I absolutely love the Internet," says Tod Beaty, Ed.M. '80, president of Hammond Real Estate in Cambridge. "But it's flat. A lot of your experience in a house is walking around and seeing what it feels like to look out windows. You can't get that from a virtual tour on the Web. We are all three-dimensional people and this is a three-dimensional business." Charles Cherney '89, a former preparatory-school teacher who became a broker at Hammond, says many people are overwhelmed by the magnitude of information available electronically and prefer to use him, and other brokers, as a "filter." "But you have to trust him as a filter," his boss, Beaty, adds.
A self-described "tech junkie," Beaty depends on his Palm Pilot, was among the first to computerize Cambridge property listings, uses e-mail to expedite transactions, and does a lot of his business on-line--including e-mailing clients copies of multiple property listings. This spring, he even created a website solely to market one property: a five-story office building and penthouse suite at 3 Bow Street in the heart of Harvard Square. Asking price? Ten million dollars. At press time, the building was under agreement. But Beaty bristles at the thought that computers can replace "quality brokers." Realtors have relationships with the buyers and sellers involved in a deal, have seen the property in question, and therefore are able to make a deal work down to the details. The minutiae of local laws and building codes, which frequently change, can be tricky for companies and databases located far away. Clients who aren't sure what they want--and that's often the case--also benefit from talking to an intuitive broker who can help pinpoint priorities, Beaty says. "In a lot of instances the Web is nothing more than a fancy yellow pages."
After 12 years in the business, DeWolfe Company real-estate agent Bonny Lamb, James Fowler's broker, recently created her own website because "we work with such high-tech people it was something I thought was essential to let them know I was as up-to-date as I could be." The vast majority of her business comes from word-of-mouth referrals, however, and she finds people still want a human relationship as they go through the process. She gets calls all the time from current and former clients asking for the names of contractors, hairdressers, doctors, babysitters, and ideas for local wedding sites. Once a customer even wanted the name of a surgeon in an emergency--Lamb provided one. "A good broker is an ambassador of good will," she says. "I'm an ambassador for the city of Cambridge."
Most of the home buyers interviewed for this article, in fact, used the Internet primarily as a tool to obtain market and listings information, but still preferred the hands-on help of a broker. Paul Zizzo, manager of benefits outreach services at Harvard, and his partner, Stephen Cairns, spent a year and a half searching for a home in the Boston area. Internet listings were limited and outdated, they found, especially in this tight market. Somewhat helpful were recent sales data from Banker and Tradesman (through www.Boston.com), though figures date back only to 1987 and there's typically a few months of lag time before information from the Registry of Deeds appears on-line.
In the end, their search followed a much more old-fashioned scenario. One morning Zizzo was perusing the Boston Globe's classified ads and saw a promising entry. He and Cairns drove by the Arlington property, liked its looks, and called Lamb. "All along I had kept telling Bonny, 'I'll know it when I find it,'" Zizzo says of the long search. But he was right. As soon as he walked through the front door, "I knew this was it," he says. "I just liked the feeling of the place, saw all the home's old details, and all the potential"--three more things the Internet just doesn't give you. Yet.
homebuyinghelp.coms
www.realtor.com. The National Association of Realtors runs this website and offers more than 1.3 million properties nationwide along with tips on the homebuying and selling process and direct links to brokers. It does not show the addresses of listed homes, which can be frustrating for those who want to drive by a property. Photos and/or virtual tours of properties are often available.
Another large listings site, Homes.com, also offers community information on schools, crime, market-value trends, and options for commuting.

www.domania.com. A site that fosters relationships between consumers (buyers, sellers, and established homeowners) and home services, including real-estate professionals and lenders across the country. Among the helpful tools provided are Home Price Check, an on-line bank of comparable home sales, as well as information on property taxes and assessments.
www.eRealty.com. A residential brokerage that offers property listings and discounts on agent commissions. Sellers pay 4.5 percent sales commission and buyers get a 1 percent rebate at closing. Buyers must register at the site to gain access to the multiple listing service (MLS). Restricted to Boston and five other metropolitan areas.
ZipRealty.com is a similar brokerage that operates in 12 locations, including Boston.
www.HomeAdvisor.com. A Microsoft offspring, this site targets people who are moving or making home improvements. It offers MortgageDirect, a link that promises the best loan rate, plus instant approval and quick closings.
www.HomeGain.com. A site designed for home-sellers that provides detailed information on the process, tips on saving money, and links to brokers. Real-estate agents who are screened by the company and preregistered with the site compete for a seller's listing by means of electronically transmitted proposals. The site also provides property-evaluation tools.
www.iOwn.com. This site focuses on potential homebuyers. On-line mortgages and homes for sale are offered along with tips on down-payment strategies and financing. One tool, "Decide to Buy," helps users calculate the costs of buying versus renting. There is a charge for specific neighborhood data.
www.Owners.com. The site lists properties for sale by owner (FSBO). A growing segment of the real-estate industry, FSBOs are not listed on most of the Realtor-backed sites.
www.Boston.com. Run by the Boston Globe, this is a general-news site that has property listings, open houses, community news, and home sales dating back to 1987 through Banker and Tradesman. Click on "Real Estate."
You might also like
Genetic analysis reveals a culture enriched from both sides of the Danube.
Harvard researchers illuminate a longstanding epidemiological connection. 
Harvard's Faculty of Arts and Sciences broaches two tough topics.
Most popular
Professors' humble beginnings, concentration choices, and a mini history of Harvard and Radcliffe presidents
Brief life of a feisty mountaineer: 1859-1925
Realizing the full potential of black employees
More to explore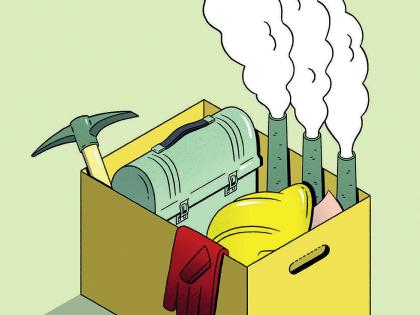 Expect massive job losses in industries associated with fossil fuels. The time to get ready is now.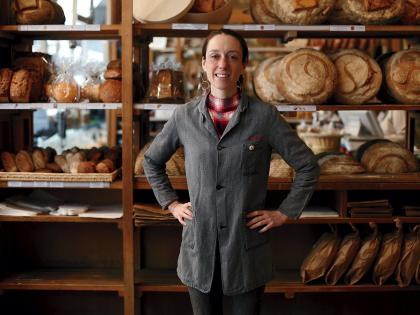 A third-generation French baker on legacy loaves and the "magic" of baking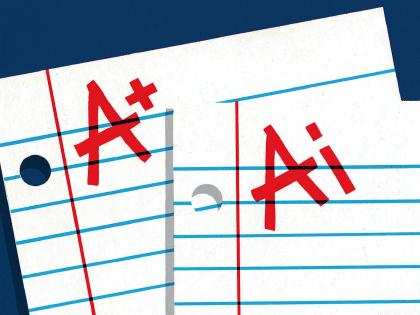 Generative AI can enhance teaching and learning but augurs a shift to oral forms of student assessment.