Addressing Arthritis
Managing arthritis pain
Arthritis exemplifies just about everything that can be frustrating about disease. It's painful, incurable, inevitable, and ubiquitous--with some 40 million victims in the United States, it's the most common joint disease, as well as the leading cause of disability after age 65. Some researchers believe that everyone older than 65 suffers to some degree from osteoarthritis, although in some cases the symptoms are only mild. For many older people, however, osteoarthritis can be extremely limiting, preventing them from enjoying the activities they think they will finally have time for, like golf, writing, sewing. And younger people suffering from rheumatoid arthritis, an autoimmune form of the disease that is more likely to affect people in their twenties, thirties, and forties, often must cope from osteoarthritis, although in some cases the symptoms are only mild. For many older people, however, osteoarthritis can be extremely limiting, preventing them from enjoying the activities they think they will finally have time for, like golfing, writing, sewing. And younger people suffering from rheumatoid arthritis, an autoimmune form of the disease that is more likely to affect people in their twenties, thirties, and forties, often must cope with this painful degenerative joint condition while managing their growing households and careers.
The bad news is that all currently available therapies for arthritis only palliate symptoms. Treatment usually begins with painkillers, but in the later stages of osteoarthritis, many people resort to joint surgeries--mostly, replacement of hip and knee joints--to decrease pain and regain some of their mobility.
The good news is that palliation is getting better all the time. A few years ago, my interest in the study of aging was piqued when I realized that the number of drugs for chronic diseases like arthritis was poised to grow just as rapidly as the market for them. Medications that were once on the horizon are now in pharmacies, and a new understanding of how best to care for people with arthritis has the potential to make a dramatic difference in how people face this disease.
Where once there were few options for treating arthritis, patients now have a wide variety of choices. The number of nonsteroidal anti-inflammatory drugs (NSAIDs) available for treatment has burgeoned in the past few decades, first with the appearance of acetaminophen and ibuprofen, and most recently with the introduction of cyclooxygenase-2 inhibitors. The COX-2 inhibitors, which suppress the formation of a key inflammatory enzyme, avoid some of the side effects that occur with more familiar NSAIDs, and today are the drug of choice for arthritis patients who also suffer from stomach and intestinal problems. Although complementary therapies, such as glucosamine, chondroitin, and proteoglycans, have not undergone the rigorous testing required for Food and Drug Administration (FDA) approval, some have been reported to give many arthritis sufferers relief without significant side effects. And a new appreciation for the importance of exercise and weight reduction also has the potential to help millions of people with the disease.
Professor of medicine Michael E. Weinblatt makes this point in his recent book, The Arthritis Action Program (Simon and Schuster), to indicate that we are on the verge of a new era in arthritis treatment. Patients whose conditions might once have been considered hopeless can benefit from new medications, surgeries, alternative therapies, and exercise programs. Taking advantage of these options can turn a life of misery back into a normal, relatively pain-free existence.
Maryellen Schepsis, 44, first noticed the symptoms of rheumatoid arthritis 10 years ago when she awoke with swelling in all her fingers. As her condition worsened, the swelling spread to other joints in her body, and the pain became more severe and long-lasting. Discomfort and fatigue forced her not only to stop teaching piano and playing in a local church near her home in Swampscott, Massachusetts, but also to give up bicycle riding and playing with her two children. "I realized I couldn't live this way," she recalls.
The turning point came when she heard about a new treatment called etanercept, or Enbrel. Rheumatoid arthritis occurs when certain cells that normally attack and repel invading viruses and bacteria mistakenly attack the body's own joints. Etanercept inhibits tumor necrosis factor (TNF), a substance made by the body that is involved in inflammation. The drug binds to TNF, slowing down the misguided immune reaction that makes joints swollen and painful. Today, Schepsis is back to all her former activities, including playing the piano.
The FDA recently approved etanercept and another drug that blocks the action of TNF, called inflixamib (Remicade). According to Weinblatt, who is director of the Robert B. Brigham Arthritis Center at Brigham and Women's Hospital, more drugs that interfere with selected immune-system responses may soon become available, giving arthritis patients an even greater chance of getting some relief. And for patients whom drugs cannot help, there are surgical solutions.
Sandra Kucharski, a nurse at Brigham and Women's Hospital, began feeling the friction of osteoarthritis in her knees about six years ago. Osteoarthritis is a gradual weakening of cartilage as it loses its spongy, protective texture. Cartilage may degrade until one bone grinds upon another, an extremely painful condition. That was what happened to Kucharski's knee joints, and last year, she had both of them replaced with prosthetic joints that should last about 10 years. "I have a normal life again," she says. "I can't kneel, but otherwise I'm not limited in any activity."
But drugs and surgery won't provide all the answers for arthritis sufferers. Factors like obesity and muscle weakness can exacerbate arthritis, and thus detract from the ability of the many new drugs available to treat their condition. Weinblatt suggests that all arthritis patients should consider how changing their diet and exercise habits could improve their situation. "By reducing their body mass, patients can help slow the progression of arthritis," Weinblatt says. "Also, knee osteoporosis leads to weakness in the quadriceps, the large muscle in the front of your upper leg. If we can reverse that, we can reduce some of the pain of arthritis."
The problem is simple: when you have arthritis, exercise or any other kind of movement hurts. Many people with arthritis fear exercise, thinking they may injure themselves or exacerbate their condition. Indeed, some researchers suspect that knee injuries in early life--the kind that can occur while skiing, playing football, or other sports--may put people at risk of osteoarthritis later. But research also shows that stronger muscles can help remove pressure from diseased cartilage, warm up stiff joints, and give people with arthritis the range of motion they need to reach up to retrieve something from a cabinet or climb a set of stairs.
Such exercise need not be exhausting. Weinblatt recommends that severe arthritis sufferers start with simple exertions, such as lifting a pair of one-pound soup cans from your hips to your shoulders. Patients can also do standing and sitting leg exercises, bending the knee, ankle, and hip joints slowly and fluidly. Neck, back, and spine muscles can also be built up with slow, rhythmic exercises that pose no risk to joints.
Many patients who turn to strong medical therapies or resolve their arthritis problems with surgery nonetheless consider exercise an important part of their recovery. As soon as she began feeling the results of etanercept, Schepsis returned to a vigorous exercise regimen, and today she works out three or four times a week: "Not a wimpy work-out, but a drenched-in-sweat work-out," she says. "Exercise definitely helped me mentally. It helped ward off depression. But it also made my joints more flexible, and didn't make the pain any worse."
"It's true what they say about endorphins," the chemicals our bodies produce naturally during exercise to decrease discomfort, agrees Kucharski. "Exercise helps you manage the stress of arthritis, the fear of not being able to do things that you would like to do spontaneously. It just makes you feel better all around."
Contributing editor John F. Lauerman writes from Brookline, Massachusetts.
You might also like
Genetic analysis reveals a culture enriched from both sides of the Danube.
Harvard researchers illuminate a longstanding epidemiological connection. 
Harvard's Faculty of Arts and Sciences broaches two tough topics.
Most popular
After a multiyear renovation, Harvard Art Museums make ready for a November reopening.
Fall travel to New England's seacoast offers art, history, biking, and great restaurants
Harvard's Art Museums reopen, poised to fulfill their pedagogical purpose.
More to explore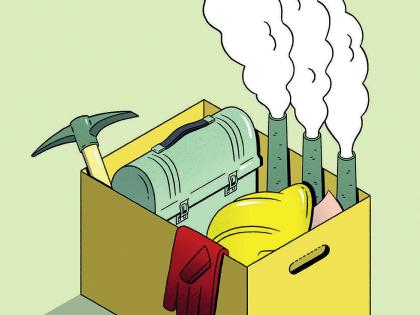 Expect massive job losses in industries associated with fossil fuels. The time to get ready is now.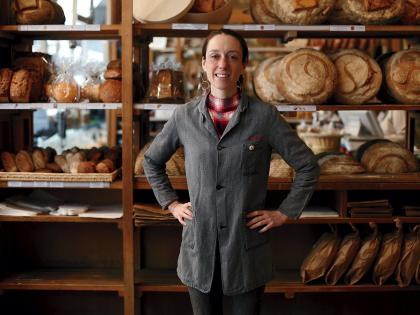 A third-generation French baker on legacy loaves and the "magic" of baking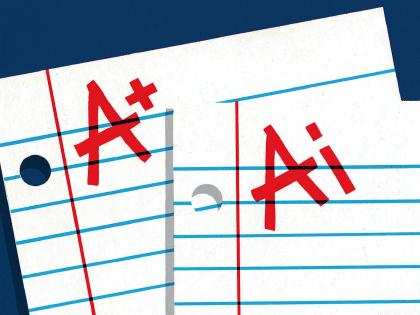 Generative AI can enhance teaching and learning but augurs a shift to oral forms of student assessment.