After a pair of 5-5 seasons sullied by inopportune turnovers and second-half meltdowns, head football coach Tim Murphy took a new pedagogical tack. "You can talk about a hundred things to your team during the preseason, but I only talked about two," he said in September. "Ball security, and finishing off." The new-model Murphy Method worked wonders. This year's team gave up just nine turnovers (three fumbles, six interceptions), as against 36 the previous season, and rebounded from halftime deficits in four of its nine wins. Besting Penn, the defending Ivy League champions, in a clash of unbeaten title contenders, Harvard completed its first undefeated, untied season in 88 years with a tension-filled, 35-23 victory at Yale Bowl.
For three years running, the Crimson had led Yale in the last period of The Game, only to fold in the final minutes. Not this time. "Beat Yale and you hit the trifecta," Murphy had said before the game. "You end the losing streak against them. You win the Ivy championship outright. And you have the perfect season."
The outright title is Harvard's fourth since the Ivies began round-robin play in 1956. The most recent championship came in 1997. Perfect seasons have been far fewer. No Crimson team had achieved one since the glory days of coach Percy Haughton, whose 1912 and 1913 elevens finished 9-0. The teams of 1875-76, 1890, 1898, and 1901 also went unbeaten and untied.
While Rose and Morris controlled the skies, Nick Palazzo--shown scoring the Crimson's first touchdown-- helped Harvard humble Penn's previously impregnable defense against the run.
Photograph by Rose Lincoln / Harvard News Office
The 2001 team will be remembered for the brilliant playmaking of quarterback Neil Rose and split end Carl Morris, an all-Ivy passing duo; for the work of its stout offensive line and the running of two small, scrappy backs, Josh Staph and Nick Palazzo; and for the big plays turned in by the defensive unit. Though the offense averaged 32.6 points per game, this was not a dominating team, as coach Murphy was apt to note in postgame press conferences. But it played hard from wire to wire.
An opening-day win over Brown set the tone for the season. The high-scoring Bruins led by 10 points at the half, but Rose connected on nine of 10 third-quarter passes to bring Harvard back. With just over five minutes to play, Morris's leaping catch in the end zone broke a 20-20 tie, and the defense scotched a late Bruin rally with two quarterback sacks and a pass interception. The surprise star of the 27-20 victory was Staph, a fifth-year senior making his first varsity start: he rushed for 152 yards and scored three times. To the coaches' gratification, and remarkably for an early game, Harvard did not commit a fumble or an interception.
The defense played a major role in nonleague games against Lafayette and Northeastern. End Marc Laborsky had five unassisted tackles, a sack, a fumble recovery, and an interception as Lafayette fell, 38-14. In a 35-20 defeat of Northeastern, safety Andy Fried twice forced fumbles that were scooped up and returned for touchdowns by fellow defenders. The first such runback, an 85-yard rumble by linebacker John Perry, gave Harvard a 28-7 lead at the half. It was Harvard's first score on a fumble recovery since 1980, the year Perry was born.
In the team's first road game, the Crimson defense held Cornell's weak running attack to a net -3 yards, forced two costly fumbles, and sacked Ricky Rahne, the Big Red's crafty quarterback, six times. Staph, who had missed two games with a sprained ankle, returned to action and rushed for 101 yards. Harvard's 26-6 walkaway helped mitigate memories of the previous season's game, when the Crimson built a 28-0 halftime lead but allowed Cornell to score 29 unanswered points in the last 21 minutes of play.
The next game, against Princeton, was a pivotal one. Rose, the key man in the offensive backfield, took a pounding from the Tiger defense and left the game with a neck injury after diving into the end zone to put Harvard up, 21-20, in the third quarter. Ryan Fitzpatrick, an untried freshman, replaced him and led what proved to be the decisive scoring drive, capped by a 13-yard toss to Morris. Princeton tallied again, and with the score 28-26 and seven seconds remaining, Taylor Northrop came on to attempt a game-winning field goal of 49 yards. The Ivy League's premier placekicker, a certi-fiable pro prospect, Northrop had nailed all four of his previous field goal tries against Harvard, one a 52-yarder in 1999. But his kick hooked left just as the gun sounded, and Harvard departed the field with a sixth straight victory over the Tigers. "I told the coaching staff," announced Murphy after the game, "that everyone is going to seven o'clock mass tomorrow morning."
A week later it was Dartmouth's turn to throw a scare into the Stadium faithful. With Rose still unable to play and the feisty Green ahead, 21-0, at the half, the Ivy upset of the season seemed to be in the making. But Morris and Fitzpatrick went to work in the third quarter, and within the space of less than four minutes Harvard was back in business. The amazing comeback began with a bit of trickery, as Morris took a pitchout and launched a 35-yard touchdown pass to flanker Sam Taylor. Dartmouth fumbled the ensuing kickoff, and Fitzpatrick immediately hit Morris with a 32-yard scoring pass. On Harvard's next possession he found Morris again, this time with a 40-yard bomb that advanced the ball to the Dartmouth 5-yard line. Palazzo, taking over for the re-injured Staph, ran it in to even the game at 21-21. Anders Blewitt's fourth-period field goal put Harvard ahead, and with time running out, Palazzo scored again to make it 31-21. No Crimson team had ever gone on to win after trailing by 21 points.
Harvard was expected to handle Columbia, and it did. The Lions cheered the sparse Wien Stadium crowd by scoring on the game's first drive, but with Rose on the job again and throwing well, Harvard cashed in on all six of its first-half possessions to seize a 38-7 lead at the break. Columbia wouldn't quit, scoring 26 points in the last two quarters, but the game was no contest. Morris, making more spectacular catches with each appearance, had nine receptions and a pair of touchdowns, establishing him as Harvard's all-time leader in career reception yards and touchdown catches. Rose had completed 14 of 16 pass attempts when a recurrence of his neck injury forced him out in the second quarter. Staph, returning to action, scored twice; Palazzo, his reliable alter ego, rushed for 132 yards, clinching the win with a 32-yard sideline scamper in the final period.
With identical 7-0 records, Harvard and Pennsylvania would now contest for at least a share of the Ivy title in a Battle of Unbeatens at the Stadium. Always a formidable foe, Penn was riding an 11-game winning streak, the longest of any NCAA Division I-AA team. Its rushing defense ranked first in the nation; its offense starred strong-armed quarterback Gavin Hoffman, the previous season's Ivy League player of the year, and tailback Kris Ryan, the league's top rusher. Though Harvard had not beaten the Quakers since 1997, the last two contests had gone down to the wire.
Penn started auspiciously, taking an early 14-0 lead on two long scoring plays: a 37-yard pass from Hoffman to wide receiver Colin Smith, and Ryan's 66-yard breakaway. With Rose once more at the controls, Harvard responded in characteristic style, striking back with four consecutive touchdowns. "When we got down by 14, nobody flinched," Rose would say after the game. "Usually guys will be screaming, trying to get other guys up, but everyone was very calm."
Harvard's ground game was working well against Penn's vaunted defense, creating aerial opportunities for Rose and his receivers. Palazzo's 1-yard plunge and Blewitt's conversion kick made it 14-7 at the half, and Rose's 20-yard zinger to Morris evened the score as the third period got under way. A pair of crucial defensive plays helped set up two more passing touchdowns. On the Quakers' next possession, Hoffman's long third-down heave was deflected by defensive back Benny Butler and hauled in by back Willie Alford. Four plays later, Morris made the catch of the season, putting Harvard ahead for good with a fingertip grab of a 40-yard pass from Rose. Leaping over defending back Stephen Faulk, Morris snared the ball at the Penn 20-yard line, faked Faulk to the turf, and streaked into the end zone.
Harvard's second defensive gem came in the final period, when Rodney Thomas, a reserve tailback and special-teams player, blocked a punt at the Penn 30-yard line. Pump-faking toward the sideline, Rose found Staph all alone with his back to the end zone, awaiting a pass that would give Harvard a two-touchdown lead. Though the Quakers managed one more score in the game's waning minutes, Rose ran enough time off the clock to avoid a replay of the nightmare finish of '99, when Hoffman, with a fourth-and-10 at midfield and 81 seconds to play, made good on a 50-yard desperation pass to pull out a 21-17 win.
The game drew a crowd of almost 15,000--whopping, by Stadium standards. Euphoric partisans occupied the field after the game, then moved on to Dillon Field House, where the football squad regrouped to belt out two choruses of "Ten Thousand Men of Harvard," including the Band's traditional dog-Latin version.
As one of the few unbeaten teams in upper-echelon college football--keeping company, at the time, with Miami, Nebraska, Brigham Young, Sacred Heart, and Lehigh--Harvard was drawing an unaccustomed amount of press coverage. On the day of the Penn game, a 2,000-word lead piece in the New York Times's "SportsSaturday" was headlined, "This Fall, Perfect Record Makes Harvard a Hot Ticket." The Yale game, played at the Bowl a week later, was scarcely a sellout, but the 51,000 fans who bought tickets were treated to a hotly contested match that was well worth the $25 price of admission.
Both teams scored early and often in a game that featured eight touchdowns, a field goal, 158 offensive plays, and 985 yards in total offense. Though Harvard took a quick lead and held it, Yale was far stronger than its 1-5 league record might have implied. Ferocious line play, and an unconventional offense in which quarterback T.J. Hyland did most of the heavy lifting, kept the Bulldogs in the game from start to finish. "Those guys battled us like hell," said defensive tackle Ryan FitzGerald, Harvard's captain. "This had to be the toughest game all year. I've never been so tired and so beat up. They were unbelievable."
Hyland, a senior who began the season as backup to Yale's starting quarterback, Peter Lee, completed 24 of 37 passes for 273 yards. From the shotgun formation, he also ran the ball 32 times for a game-high 171 yards. But the hard-working Hyland was outplayed by his Crimson counterpart, Rose. On the best afternoon of a record-setting Harvard career, Rose completed 20 of 36 passes for 270 yards and four touchdowns, also running for 70 yards and a touchdown.
Harvard scored on the game's first drive, with Rose connecting on five out of five pass attempts, the last of them a 3-yard toss to Morris in the end zone. Lining up to kick the point-after, the Crimson reaped an unexpected two-point dividend when the snap went awry and the holder, flanker Sam Taylor, lobbed the ball into the end zone. Shaking off three Elis, defensive end Marc Laborsky--nominally a blocker on conversion kicks--came down with it.
Yale responded with a 67-yard scoring drive, touched off by Hyland's 46-yard run on a draw play. In the second quarter, a pair of touchdown passes from Rose to tight end Matt Fratto enlarged Harvard's 8-7 lead to 22-7. An Eli field goal as the half ended shaved the margin to 12 points.
Yale took the second-half kickoff and scored again on a 73-yard drive, with Hyland doing most of the damage. Then came one of Harvard's cagiest calls of the season, a fake punt at midfield. The snap went to Dante Balestracci, a 225-pound linebacker assigned to protect punter Adam Kingston. Balestracci rolled to his right and flipped the ball back to Kingston, who sped to the Yale 8-yard line. Rose did the rest, slicing into the end zone on a draw play to give Harvard a 28-17 lead.
Could the Bulldogs bite back? They had in the past. "It was definitely in the back of our heads," said Eli captain Tim Penna, a defensive tackle. Another Yale drive in the fourth quarter made it 28-23, but the Blue hadn't heard the last of Carl Morris. Close coverage had held him to three catches, but as Yale coach Jack Siedlecki would concede, "That kid is too good a player to shut down." On Harvard's next possession, Morris ran the ball on a reverse, then made two gymnastic receptions. The second, a twisting shoetop catch at the goal line, put Harvard ahead for good, 35-23, with seven minutes to play.
Yale surged back once more, but Harvard safety Andy Fried broke a last-gasp drive with a goal-line interception. With four seconds left, Harvard partisans stormed the field, and the officials let time expire without a game-ending play. Asked how he felt as the clock wound down, coach Murphy replied, "I think I exhaled for the first time since September."
Tidbits: Harvard completed its last four games without losing a fumble. Going into the Yale game, it had also played 10 consecutive periods without an interception. The Crimson had no turnovers in the Brown, Cornell, Columbia, and Penn games, and its total of nine, matched only by Penn, was the lowest among Divi-sion I-AA teams.
Encore: After two superlative seasons, Neil Rose will return to captain next year's team. Having missed the 1999 season because of a broken foot, he qualifies for a medical-hardship dispensation that will let him play as a fifth-year senior. Rose is the first quarterback to captain a Harvard team since Carroll Lowenstein '52 in 1951. An economics concentrator from Mililani, Hawaii, he lives in Currier House (see "Buttonhook and Aloha," September-October 2001, page 77).
Made to Be Broken: Rose and Morris kept up unremitting assaults on the Harvard record book. In the Yale game, Rose set records for career passing yardage (4,511) and career touchdown passes (33). The previous year he'd set records for total offense, touchdown passes in a season (18), pass attempts, pass completions, and passing yardage. His record as a starter is 13-4....Morris, in his junior year, holds nearly every Crimson receiving record. His second touchdown catch against Yale gave him the most receptions in a season (71, breaking the record of 60 he set as a sophomore), as well as the most scoring passes (12, bettering the record of 8 he shared with Pat McInally '75). He also holds career records for catches (155), yardage (2,200), and touchdown receptions (20)....The versatile Morris has thrown four passes for Harvard, completing three for 111 yards. He ran the ball half a dozen times this season, and returned punts as well.
Laurels: Morris's teammates voted him the team's most valuable player. He also received the Bushnell Trophy, awarded to the Ivy League's most outstanding performer, and was one of eight Harvard players picked for the all-Ivy first team. Joining him on the all-Ivy offensive team were Rose, senior center Jason Hove, and senior guard Justin Stark. Named to the defensive team were senior cornerback Willie Alford, sophomore linebacker Dante Balestracci, senior safety Andy Fried, and senior end Marc Laborsky. Penn also had eight first-team choices....Senior tailback Josh Staph made the Verizon District One All-Academic team, along with Stark and senior defensive end Phil Scherrer. Hobbled for much of the season by a sprained ankle, Staph had his third hundred-yard rushing day of the season against Yale. He and junior Nick Palazzo gave Harvard the league's most productive rushing attack.
Just Perfect: Tim Murphy was named New England Coach of the Year by area sportswriters. He was similarly honored after the 9-1 season of 1997. "Overcoming the deficits, the injuries, and the adversity is what is so special about this team," said Murphy after the Yale game. The Game itself, he added, was "the perfect ending to a perfect season." In Murphy's eighth season at Harvard, the nine Ws posted by his team raised his record to 43-37.
You might also like
On antisemitism, "I have sought to confront hate while preserving free expression."
Harvard Kennedy School researchers on how to report pro-Israeli and pro-Palestinian protests accurately 
Harvard Chabad, IDF, and Bill Ackman screen October 7 Hamas footage
Most popular
Brief life of a formidable anthropologist: 1903-1991
First-years Ngozi Musa and Gabby Thomas help set the pace for track and field.
A negative investment return and annual spending reduce the endowment's value 5.1 percent.
More to explore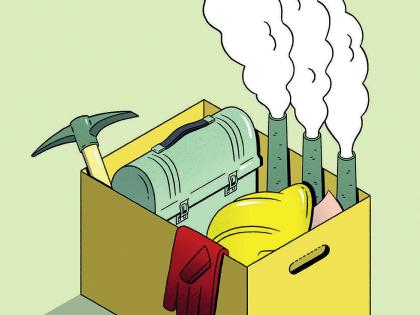 Expect massive job losses in industries associated with fossil fuels. The time to get ready is now.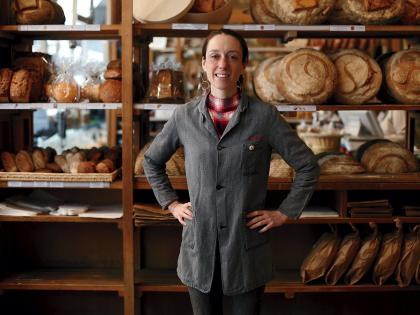 A third-generation French baker on legacy loaves and the "magic" of baking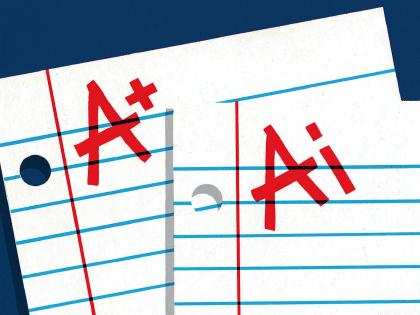 Generative AI can enhance teaching and learning but augurs a shift to oral forms of student assessment.