One Woman's Education
Jill Ker Conway's Smith College years
Since 1989, Jill Ker Conway has been fascinating readers, especially women, with the compelling story of her journey from sheep ranchers' daughter in the wilds of Australia to president of one of this country's foremost liberal-arts institutions, Smith College. The Road from Coorain (1989) was a lyrical, at times magical, presentation of how this "born risk-taker" tore herself from a beloved but enervating family to pursue a dream of adventure through scholarship. True North (1994) brought the story to American shores, as Conway earned a Harvard Ph.D. in history, found her "true north" in marriage and intellectual fulfillment, and then, during 11 years at the University of Toronto, expanded her career beyond the growing pleasures of teaching and research into the newly satisfying arena of academic management.
Conway, as president, with a Smith College student in 1979, part of a then "rarely experienced relationship of woman leader and idealistic young followers."
Photograph courtesy of Smith College Archives
A Woman's Education (2001) completes this captivating trilogy of memoir, taking Conway from her 1974 decision to accept the Smith presidency to her equally firm determination to leave after 10 years and follow an individualized plan for fulfilling other interests. The end of A Woman's Education is almost startling in its bold and unsentimental explanation of how she has conceived these three books of autobiography.
In the last chapter, "Sostenuto," she outlines the tripartite agenda she drew up for her postpresidential years that could be the envy of other powerful people retiring from public life. A clear theme runs through that agenda: she will use what she has learned as a woman leader, and she will capitalize on the visibility she has gained. After Smith, Conway spent one-third of her time in helping to manage organizations (corporations, now, as well as familiar nonprofits like hospitals and schools). Her growing appreciation of technology led her to spend another third as a scholar at MIT, exploring the connections among science, technology, and society. There, she challenged the "ecofeminism" she has grown to distrust for its view of women as "earth mothers" who must protect the planet from the disruptions of male-directed industry and environmental disregard. The third part of the agenda nourished her artistic side. She decided to explore and record her own story--perhaps, she intimates here, less for self-understanding than as a "counter-record" to certain feminist approaches that worry her.
As this volume makes clear, Conway questions feminism that emphasizes women's difference from men, especially their presumed softer side that might lead institutions in new ways. Using her own autobiography as evidence, Conway resolves to "write about what women were not supposed to acknowledge--ambition, love of adventure, the quest for intellectual power, physical courage and endurance, risk taking, the negative aspects of mother/daughter relations always so relentlessly sentimentalized." Hers, then, will be a record of women's pains and pleasures, with no hiding of ambition for public leadership.
Seniors salute the president with roses on Ivy Day, 1976--one of the occasions when Conway felt the sheer energy of being among Smith women.
Photograph courtesy of Smith College Archives
On reading this determined declaration, I initially felt some of the warmth recede from my previous assessments of Conway's books. Never romantic, these volumes nonetheless inspire as Conway explores the difficulties of life, love, work, and career. However, on reflection, I began to understand that she wants readers--both those who share her stage of life and younger ones looking for a model--to see feminism and leadership with clarity and independent thinking. Conway's particular approach to feminism values freedom of choice for women on personal, professional, and intellectual fronts. She will offer readers one carefully examined story of how a talented woman pursued life's challenges.
Above all, A Woman's Education is a story of leadership, framed by Conway's decade at Smith College. She draws us in immediately with the engaging story of how she unwittingly auditioned for the job. Invited with her husband, John, to spend a weekend at the always vibrant Berkshire home of their friends Archibald and Ada MacLeish, Conway wondered why every question in their normally eclectic conversation turned to women's education. She also noticed that every guest at the MacLeish table stopped speaking and focused on her answers. Only at the end of the weekend did Conway realize that all the other guests were Smith-connected--members of an informal team quietly recruiting a replacement for the college's retiring president.
When an invitation for an actual interview arrived six months later, Conway was prepared, yet she notes that she accepted the overture mostly to please her husband. But citing only that part of her decision makes Conway seem disingenuous. How could a woman so committed to feminism and her own managerial strengths pretend that only her husband's encouragement prompted this exciting move? To think this, however, would miss a vital strand in Conway's story: her deeply fulfilling marriage. In her second volume, Conway explored her growing love with John, how he nurtured her intellectually and personally. Thus, saying that she accepted Smith's invitation "to please him" never diminishes her own agency. Rather, it reveals and honors their tradition of joint consideration of how this opportunity--like various others--might satisfy her needs, ambitions, and skills. The decision was mutual, with her best interests at the fore.
Arriving at Smith in the summer of 1975, Conway found the presidency predictable in its professional challenges, but unexpectedly provocative in its personal challenge to her sense of herself as a woman. This academic historian, who has spent a career analyzing the history of progressive women, describes the unexpected "jolt of energy" she felt, discovering in Smith "a literal manifestation of a century of work on women." The first female Smith College president depicts in striking detail her first convocation, "when 2,200 Smith women began chanting, 'Jill! Jill!' and drumming on the floor to accentuate the shout." Although she had begun by assuming her accustomed asexual public demeanor, she "realized there could be no hiding behind a formal role. They and I were entering a little-known and rarely experienced relationship of woman leader and idealistic young followers." When a male colleague expressed astonishment at feeling left out of this connection, recognizing his distance from these students for the first time, Conway began to realize the potential of her work not only for inspiring young women students, but for learning new truths about herself at midlife.
The book offers unabashedly positive views of students. Conway is both tolerant and supportive of young adult self-exploration. Further, she refuses to blame that generation of women for being rowdy, confused, impatient with authority, and sexually experimental. Her sense of history, honed through studying women fighting for a place in a resistant world, teaches her that issues go in cycles, and that 1970s women were challenging a particular set of barriers around curriculum and student life.
Concerning the latter, Conway unblinkingly discusses the frequent challenges she faced over homosexuality on the Smith campus. In fact, she credits the incessant demands that she "fix" Smith's sexual experimentation for developing her commitment to lesbian and gay rights. Blaming the Puritan legacy for people's discomfort with homoeroticism, and further noting the long existence of homosexuality, Conway essentially told complainants "that this is a fact of life." Although this seldom satisfied homophobes, Conway asserted her presidential conviction that adult women can make their own decisions about sexuality, about education, and about their futures.
Outside challengers were not the only ones who questioned Conway's methods. Her effort to infuse the curriculum with new attention to women's studies, non-Western content, technology, and professional training met with horror from a faculty group that she calls "the dinosaurs." People who taught at Smith during the Conway years must open this book with a slight frisson, hoping not to find themselves categorized too meanly. The former president is harsh in describing these hopeless males trying to wait out the tides of feminism, as well as a younger group of men who patronized female intellectuality and valued themselves as patriarchal sources of knowledge. Nor do female faculty escape presidential skewering. Conway laments the "honorary male scholars" who copied a traditionally "male" approach to teaching and thinking. She also dismisses those "lady scholars" with a penchant for detailed and fine-grained work that strikes her as "intellectual petit point." Although Conway's long journey toward an academic persona might suggest why she is so impatient with these styles, former Columbia University literature professor Carolyn Heilbrun has recently explored this issue more sympathetically in When Men Were the Only Models We Had (University of Pennsylvania Press). Both authors, now among the country's senior female scholars, recall the uncomfortable, tense environment encountered by women trying to extend feminist gains into academe.
Happily, Conway also found a group of activist female scholars who helped her bring a new feeling to Smith. Providing a historical case study of curriculum transformation, Conway describes how they strategically instituted a sort of shadow curriculum, offering new approaches in noncredit or nonrequired courses that drew large numbers of students. Conway then generated funding to help faculty update their knowledge, create a research center, and find ways to make their teaching more innovative. Before long, students excited about the new curriculum upped the ante for all courses, pushing the edge of curricular change.
Besides the students and this smallish group of like-minded women faculty, Conway found welcome support from Smith alumnae--both the leaders and the general group of many devoted graduates. She describes the unexpected boosts she felt during otherwise-exhausting cross-country fundraising: as committed alumnae offered testimonies to Smith's success, followed by promises of help, Conway was humbled by the cumulative power of a strong woman's institution. She also came to realize her prejudice--perhaps fed by her own professional decisions--against women's volunteer work. Although she does not seem to connect the legacy of powerful volunteerism to the Progressive era she studied historically, Conway now appreciates how this alternate track produces female influence.
Throughout A Woman's Education, Conway's perspective as a historian informs both her approach to living a professional life and her understanding of Smith's issues--including the omnipresent question of whether Smith should join the 1970s march to coeducation. (Her answer: No, the tide will turn.) Like her earlier books, which explored her unshakable connection to the land, Conway here takes a chapter to describe the Berkshire retreat home and garden that she and John transformed in 10 years. She sees their house within the sweep of Massachusetts history that domesticated western New England, then moved through phases of settlement, bustle, farming, and tourism. Conway is her most introspective, personal, and poetic in this chapter, as she explores her need to retreat from presidential duties. But she also reveals the extent of her "public role and private sadness" as John's longstanding and recurrent clinical depression, so movingly detailed in her second book, continues to plague their marriage. Her work successes are punctuated by the disorienting periods of John's hospitalization. Just as the book validates the blessings of companionable marriage, it also explores Conway's fears of losing the security of this partnership.
Both gardening and sculpting are powerful metaphors throughout the book that gain strength in the chapter on the retreat, but resonate throughout her descriptions of presidential life. They balance and soften Conway's discussion of tasks, sections that tend toward the prosaic as she lets her obligation to describe overcome her pleasure in metaphor and introspection. With her Smith garden successfully blooming, Conway began preparations to leave. Again offering a case study of managerial competence and leadership bravado, she presented a challenging new campus strategic plan, and, for three years, marshaled resources to accomplish it. She left Smith with its all-female traditions intact, yet transformed by growth fostered by that heady decade of American feminism.
The great pleasure of this book, as it completes Conway's trilogy, is the clear centering in its time period. Although autobiography is necessarily retrospective, Conway avoids the temptation to let her present accomplishments and understandings color her presentation of the past. Even while explaining her intentions for her postpresidential life, she keeps herself and her readers rooted in the bustling feminism of the 1970s and 1980s. Because of her training, Conway values the historical record enough to record that era's effort to define a woman's education. She values the importance of memoir enough to infuse that presentation with the personal story of one woman's education.
Linda Eisenmann, Ed.D. '87, is associate professor and chair of the department of leadership in education at the University of Massachusetts Boston Graduate College of Education. She edited a Historical Dictionary of Women's Education and is writing a book on higher education for women in the United States from 1945 to 1965.
You might also like
A Harvard series explores South Korean cinema in the years following the Korean War. 
A deflating ending fashions a three-way title tie.
A 70,000 square-foot theater and teaching center, plus housing for Harvard affiliates
Most popular
The Ledecky Fellows provide an undergraduate perspective on life at Harvard.
A Harvard conference on diversity and academic inclusion
From the Missouri Compromise to the 2016 election, Kevin Young's Bunk takes stock of American hoaxes, con men, and race fantasies.
More to explore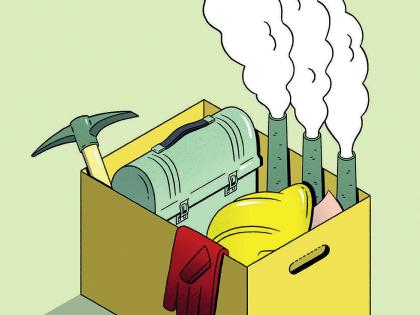 Expect massive job losses in industries associated with fossil fuels. The time to get ready is now.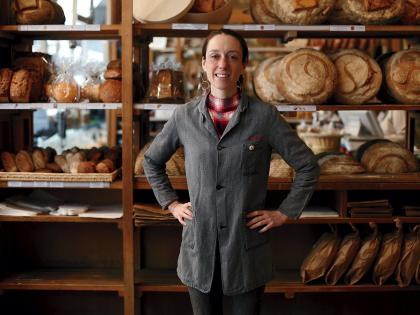 A third-generation French baker on legacy loaves and the "magic" of baking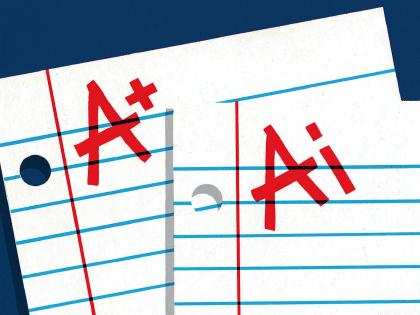 Generative AI can enhance teaching and learning but augurs a shift to oral forms of student assessment.