Cue: Costume Change
Richard T. Gill discusses his multiple roles
How many people would discard a tenured professorship and a Leverett House mastership to pursue a fledgling career as an operatic bass at the age of 43? "The thought of abandoning Harvard seemed kind of absurd," recalls Richard T. Gill '48, Gp '50, Ph.D. '56. "But at some point my wife and I said, 'Why not?'"
It started with the smoking. Gill was puffing his way through two and a half packs of king-sized, unfiltered Pall Malls a day when he decided to try to quit by reigniting his adolescent interest in singing. The lessons began. It worked. For several years he refused to warble in public anywhere remotely near Harvard ("At Harvard, if you even stub your toe in public, it's embarrassing," he notes), but finally, despite almost falling down from nervousness, he performed in the Messiah in New Hampshire. "It was only when a woman rushed up to me after the show and said, 'Professor, will you come back again next year?' that I realized I had done it," Gill says. During the next several years, he performed small parts for Boston-based operas, the Boston Symphony Orchestra, church concerts, and other venues, including, finally, Harvard. He fondly recalls a Leverett House production of The Marriage of Figaro (he played Count Almaviva) directed by John Lithgow '67 and conducted by John Adams '69, A.M. '72 (composer of Nixon in China). "It was the best production I have ever seen, before or since," he says. "Absolutely charming."
People do not have to feel that wherever they are is "the end," says Gill, seated on the porch of his New Hampshire home.
Photograph by Stu Rosner
But primary always were his teaching responsibilities, which he loved ("especially Ec 10"), and his family. "I was married and my first of three sons was four months old when we moved into Leverett House," he says. The family stayed for 16 years. The institutional nest was rewarding, and comfortable; the children attended good schools; and life chugged along. Why disrupt such pleasantness? A sabbatical in England in 1969-70 gave Gill a taste of life outside Cambridge and he sang a lot that year, free from the full-time pressures of Harvard life. "My wife [Elizabeth Gill, Ed.M. '58] was much more adventurous than I was, always, and also had tremendous faith in my voice," he says of their earliest discussions about a career in opera.
Just before returning to Harvard in 1970, Gill decided to test out a potential professional career by auditioning for the New York City Opera. A job was offered, which he refused, unready to leap. But by May, with their eldest son almost out of high school and 20 more performances under his belt (and his wife's continuing confidence), he told the dean he was resigning, and then called New York City Opera officials. Believing he had wasted their time the first go-around, they were not encouraging. "Here's this great career change," Gill recalls thinking. "But I have no job...I would have paid City Opera just to have some place I could go." He cringed when the Crimson published a story about his leaving to join the opera before the company did finally proffer a contract. It guaranteed exactly two performances (at $75 apiece) and $3.50 per hour for rehearsal time. "I was probably the oldest person ever to suddenly start on an operatic career. By the time I made my debut I would be ready to retire," he says, laughing. "It really was a wild decision."
The financial setback could be balanced, in part, by an advance on an 800-page economics textbook. (Gill continued writing and editing textbooks throughout his singing career.) Even so, he considered the contract "demeaning." "I do not mean to say that there are no obstacles [to dramatic life changes]," he explains. "Here I was a master and a professor and you start as an underling, start all over again. It takes a certain amount of guts, of chutzpah, to do something different with your life. I would suggest an open mind...And of course there's the possibility of failing. So it's not easy. But it is fascinating. And very much worth the struggle."
The family picked up and moved to New Jersey. "My wife was more enthusiastic about this than I was at this point," he notes. "She is far more flexible than I am." While they were at Harvard, Elizabeth Gill took care of their children—Thomas '76, Peter '78, and Geoffrey '83—and worked as a teacher sporadically, and as a master's wife. ("Everyone knew at the time that the women did every bit as much work as the men in running these establishments," Gill says, but it wasn't then a paid position. A few years after the Gills left, masters' wives petitioned for official status.) As a pianist, she had also spent many years accompanying her husband in home rehearsals and helping him learn the roles, not to mention having "to go to all these damn performances," he points out.
Once in New Jersey, Gill was thrown into the life of the theater, surrounded by top-flight artists and singers, whom he describes as "vulnerable—because you're always afraid of a bad performance, and everybody has bad performances." The routine of rehearsals, voice lessons, learning to work with a cast, and performance schedules differed greatly from the meetings and research of academic life. "The contrast could not have been more dramatic. It was a different pattern of life," he says. "It was a totally different community, different company, different kinds of people. I was leading a lifestyle that was incredible to me." One reason Gill could be successful at such a late date was his voice: as a basso profundo, he was in a fairly rare category. He learned to guard his instrument carefully, and ably performed seven roles—in many more than two performances—during that first year. (And he was also writing the economics textbook, he recalls: "I think I had Christmas afternoon off.")
A few years later, he found himself nervously shaking backstage, unrecognizably bundled underneath heavy wads of padding, three layers of tights, a brocaded, bejeweled robe, and a crown, awaiting the musical cue for his entrance as Henry VIII in a production of Anna Bolena alongside Beverly Sills. "This is what you're here for," he admonished himself at the time. "Go out there and be Henry VIII!" Ultimately, he was hired by the Metropolitan Opera. In all, his operatic career was a 14-year endeavor that began with a "leap of faith."
Around 1985, Gill turned to his third career: television, where he helped create, write, and co-host the educational series Economics U$A (still offered as a telecourse through public television). He also expanded and deepened an early interest in non-economic writing. He coauthored Our Changing Population with his former colleague Nathan Glazer and published Posterity Lost: Progress, Ideology, and the Decline of the American Family in 1997. Right after college, Gill had written and published short stories and even worked with Frank O'Connor. But writing seemed an impractical career back then, given his burgeon-ing family, so he stayed with economics and academia. Now, at the age of 74, Gill is working on multiple books: a novel about student revolts at Harvard, short stories, and three-plus volumes of his autobiography, tentatively titled "What Became of Me." "I do feel that I am resolving a chord that was struck earlier," he says. "Taking up unfinished work from my life."
"There's no question that the worst thing someone can do is to get locked into something that, after 15 or 20 years, does not hold their interest," he counsels. "We live so much longer than people used to, and there is no reason that we have to decide forever that we're going to go in one direction only. Whatever direction you do go in, throw yourself into it with gusto and energy—this is not the same thing as being a dilettante. A person does not have to feel that wherever they are is 'the end.' There is plenty of room to have more than one career. Life has many possibilities."
You might also like
Toward another apartment complex on Harvard-owned land
Stepping down after 30 years of University service
Harvard researchers seek to empower individuals to steer their own careers.
Most popular
Lest young ladies' "tides" be deranged
A community letter as the new administration begins
More to explore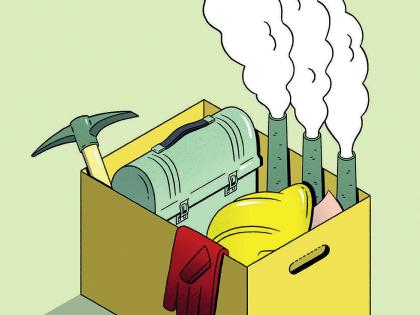 Expect massive job losses in industries associated with fossil fuels. The time to get ready is now.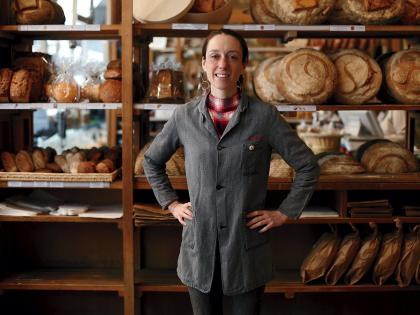 A third-generation French baker on legacy loaves and the "magic" of baking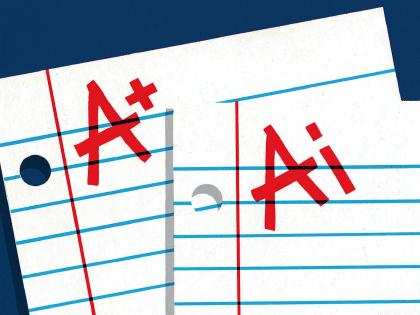 Generative AI can enhance teaching and learning but augurs a shift to oral forms of student assessment.