The Way of the Long Strings
To be a virtuoso musician and a college student at the same time is somewhat like forcing two people into one body: something's got to give. For example, if you want to spend every evening from about 7 to 11 p.m. at the Music Building with your cello, you have to hope for the best, since no one is allowed to reserve that much time in a practice room. "Much as I'd like to practice in my room, people in the building would hate me," says Sarah Carter '04. "It's not fun to hear someone practicing."
Carter plays a 1760 cello with up-to-the-minute technique—skills that develop through three or four hours of practice every evening.
Photograph by Stu Rosner
Then, that little matter of studying. Carter, a psychology concentrator, does her academic work before and after cello practice. Luckily, she can get by on five hours of sleep: she's in bed by 1:30 or 2 a.m., and up at 7:30 in the morning—unless it's a concert night. Then she gets zero rest, because after a performance she just can't fall asleep. "It's an adrenaline thing," she explains. "My mind won't quiet down."
There have been many such nights. Carter is one of the country's finest young cellists; she has already soloed with the Cleveland Orchestra and the Seattle Symphony. Recently she has been performing with the Boston-based Metamorphosen Chamber Orchestra, although she hasn't played with the Harvard-Radcliffe Orchestra or the Bach Society Orchestra: "I don't have that much time to commit," she says. "My own private practice is what I need the most."
But she can sometimes be heard in Cambridge. Last year she performed the Ravel Piano Trio in Sanders Theatre with pianist Benjamin Loeb '89 and violinist Joseph Lin '00. "Sarah is unusually sensitive and musical," says Loeb, a New York City-based pianist and conductor. "She makes a very natural connection between the sound of her instrument and the meaning of the music she's playing. Every note has life and beauty. She's one of the finest musicians of her generation." Offers to perform come in, but, as a full-time student, "I have to accept or regret based on my school schedule," Carter says. When she spent one week last October at the Caramoor Festival in the Westchester County town of Katonah, New York, two midterm exams had to be rearranged.
Students with Carter's musical virtuosity are rarely found in liberal-arts colleges. Typically they inhabit conservatories like Juilliard in New York, Curtis in Philadelphia, or the New England Conservatory in Boston, earning academic credit for their instrumental work. However, as Loeb explains, "Harvard continually attracts some of the strongest musicians. At its best, the music-making at Harvard is comparable to that of the top music schools. And even in that circle of musicians, Sarah stands out."
As a high-school senior, Carter did weigh music schools against colleges, and decided to apply to Harvard. "I wasn't ready to completely commit to music and wanted a broader intellectual experience," she explains. Under Harvard's liberal-arts philosophy, there are very few opportunities to earn credit for performance: Carter took one such course—the chamber-music seminar Music 180, "Performance and Analysis"—as a freshman.
A virtuoso like cellist Sarah Carter '04, "one of the finest musicians of her generation," would typically play at a conservatory like Juilliard, rather than at a college like Harvard--or in a Cambridge park.
Photograph by Stu Rosner
Sonority is one of her central quests. "People are really moved by the type of sound produced," she says. "One thing I devote myself to is an exploration of sound, the variants in sound colors and textures. What exactly is coming out of the instrument, and how to use it. I'm trying to achieve the sort of subtlety and finesse that is so admirable in great players"—like her teacher, Ron Thomas, artistic director of the Boston Chamber Music Society. Carter's favorite cellist might be Pablo Casals, whom she admires for "his passion and the sincerity in his music, and his musical exploration."
Oddly enough, Carter has never owned a cello. Great cellos (Carter's was made in England around 1760 by an artisan named Betts) are scarce and hard to come by. "Some people purchase these instruments and hold onto them like works of art," she says. "They are very restrictive about anyone playing them." A performance-quality cello costs at least $20,000, and a bona fide world-class instrument can run into six or even seven figures. Like many top young musicians, Carter plays an instrument on courtesy loan to her—in her case, from Chicago's prestigious Ravinia Festival, where she has played for two summers. When trying to obtain such a cello, being a Harvard student doesn't help: "People think I'm not serious because I took this academic route."
As with any diva, the cello's beautiful voice comes packaged with a set of imperious demands. You cannot put a cello in the trunk of a taxicab, for example: a rear-end crash could total the instrument, a far greater loss than whatever might happen to the car. On airlines, the cello needs its own seat and a passenger ticket. (They are usually willing to fly coach.) Furthermore, "Security issues make it increasingly difficult to travel with a cello," Carter says. "The security people sometimes don't know what it is."
Twenty to 30 hours of practice per week wear out the strings. The top two strings, replaced every couple of months, cost $15 apiece, and the more durable bottom pair are $60 each. Every two months the bow needs to be rehaired with horsehair, a $50 project, and weather changes can open the joints on the instrument, which are then reglued.
By now these routines are familiar to Carter, who grew up in Seattle. There were no musicians in her family, but Carter's parents thought it might be a good idea for her to add an orchestral instrument to the piano, which she began playing at age five. Take up clarinet? Impossible, with a seven-year-old's lung capacity. Viola? Her arms weren't long enough. And "I hated violin," she recalls. "I wanted something bigger, with a bigger sound." She got it: a neighborhood music teacher started the wee girl on a full-sized cello. (Cellos come in one-quarter-, one-half-, and three-quarter-sized versions for smaller musicians.) "I liked the feeling of having this instrument in my hands," she says, even though it was far too large for her. When a new teacher gave her a more appropriate quarter-size cello, she recalls, "I was not happy about it."
"Very early on, my life became very rigidly scheduled," Carter says. "My mom devised the schedule. I practiced one hour a day at the start, then went up by half an hour a day per year, until by high school I was practicing four hours a day—and playing a full-sized cello." She played in her first string quartet at eight, and as the years went on found that she enjoyed the cello more than the piano. "I have really small hands, which makes it hard to play piano," she says. "Small hands are an inconvenience on the cello, but there are ways of getting around that; small hands can be more agile." Carter stopped piano lessons at 13, but her keyboard education pays dividends; many works for cello have piano accompaniments, and when feasible, Carter tries to learn the piano part.
As a teenager she soloed with the Seattle Youth Symphony, and during the summers traveled to chamber music camps in Indiana, Ohio, Wisconsin, and Pennsylvania. At the Ravinia Festival, Carter had her "first really intense, 'geared-toward-your-career' playing experience." There, as a new high-school graduate, she met the legendary Yo-Yo Ma '76, who gave a master class and chose three cellists, Carter included, to play for him. "That was one of those things everyone kind of envisions," she says. "He was totally friendly and down to earth, and he gave me more confidence in my decision to come to Harvard. He took the work out of the cello context; we discussed the piece on a more conceptual, philosophical level, putting it in a deeper musical framework."
The nightly hours spent alone with her cello are part of Carter's life rhythm, built into her physiology and diurnal cycle. "The most important thing in practice is consistency," she says. "I try not to miss a day. Even if you take one day off, you can feel it the next day—things don't work as smoothly." Last summer, she experienced sudden cello withdrawal: Carter spent two weeks away from her instrument, the longest time without playing since she became a serious cellist. The separation was purposeful. Carter had put in seven weeks at the Marlboro Music Festival in Vermont, then played two concerts at Barge Music in Brooklyn. "I was burnt out," she says, so she didn't buy a ticket for her cello when she flew home to Seattle at summer's end. Life without the cello was "strange," Carter recalls. "I had so much time!"
Back in Cambridge, Carter thinks—daily—about a career as a professional musician. Still, she's very happy at Harvard. Though her commitment to music makes her exceptionally busy, even by Harvard College standards, Carter says, "I focus even more in the practice room when I'm stimulated in other areas. Music will play some role in my life. But I'm happiest playing cello when I'm also doing something else."
You might also like
Genetic analysis reveals a culture enriched from both sides of the Danube.
Harvard researchers illuminate a longstanding epidemiological connection. 
Harvard's Faculty of Arts and Sciences broaches two tough topics.
Most popular
Professors' humble beginnings, concentration choices, and a mini history of Harvard and Radcliffe presidents
Brief life of a feisty mountaineer: 1859-1925
Realizing the full potential of black employees
More to explore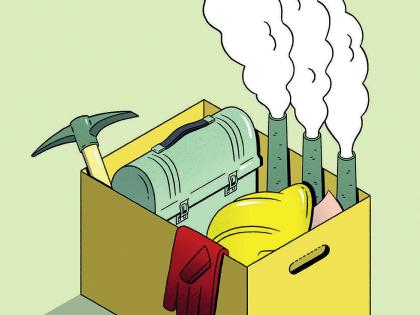 Expect massive job losses in industries associated with fossil fuels. The time to get ready is now.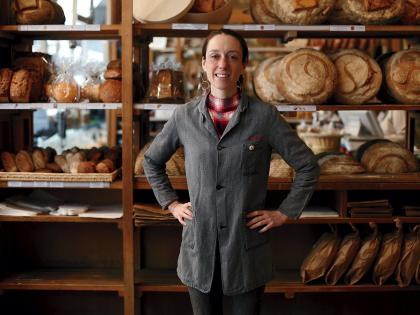 A third-generation French baker on legacy loaves and the "magic" of baking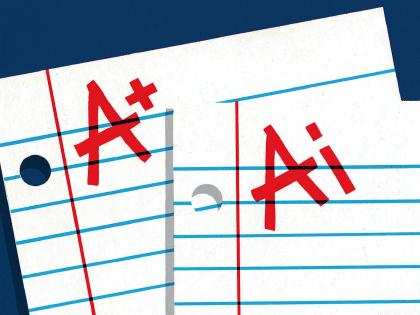 Generative AI can enhance teaching and learning but augurs a shift to oral forms of student assessment.