You Play the Mall Developer
Teachers of negotiation use role simulations, powerful learning devices that help students internalize theory in a compelling way. I play the representative of an opera company who wants to explore a deal to hire a soprano for the lead in an upcoming production. You play the soprano's agent. Unbeknownst to both of us, the opera company's management would pay a huge fee for the soprano's services because they haven't located any suitable alternative, and the soprano would sing the role for free because she wants the part so badly. This is a negotiation with a broad range of possible agreements. Another teaching exercise might have a narrow, or even nonexistent, range of agreement and pose a challenge to students to learn what the range is.
Negotiation is widely taught at Harvard. In one or another of its aspects, it's on the menu at the graduate schools of law, business, government, education, design, and public health, and at the Extension School. The law school offers courses on dealing with emotions in negotiation, multiparty negotiation, and mediation, as well as an interdisciplinary research seminar and reading groups. Most unusual are a total-immersion, full-time, three-week negotiation workshop in January and an intensive workshop in the spring.
Michael A. Wheeler, an innovative teacher of negotiation skills
Photograph by Stu Rosner
At the business school, all 900 first-year M.B.A. candidates take a required basic negotiation course, in addition to drill in finance, marketing, leadership, and ethics. "We take a traditional microeconomic, decision-analytic approach, and there's a lot of power in that model," says Michael A. Wheeler, LL.M. '74, Class of 1952 professor of management practice, editor of the Negotiation Journal, and coeditor with Carrie Menkel-Meadow of the forthcoming book What's Fair: Ethics for Negotiators. But, he says, "The conventional negotiation model is static, so it can only take us so far."
The business school also offers a set of second-year electives for negotiators, including Wheeler's "Negotiating Complex Deals and Disputes," in which he takes a contrarian approach to the subject, exploring the dynamic quality of negotiation. "Negotiation is a fluid process," he says. "I reject the idea that you and I go to the bargaining table with a set of established interests in mind. It's too simple to say that negotiation is basically a question of whether we're collaborative and open, and thus maximize value through creative trades, or we're coy and suspicious and bargain competitively. Instead, negotiation is an adaptive process. We may start with a general sense of our goals, but in the course of interacting, we learn things — maybe it's good news, maybe not — but either way we have to adjust our goals and our strategy. Learning is hard at the bargaining table, however, since the information you get is seldom the whole story."
To give students first-hand experience, Wheeler has them do role simulations such as "Discount Marketplace and Hawkins Development," in which they act as developers or prospective tenants and hammer out a long-term lease for a regional mall. The students e-mail their results to Wheeler, then analyze their experiences in class. They then scrutinize videos of two different pairs of real-estate professionals negotiating the same case. Wheeler uses the videos to emphasize the importance of openings. "In the first 60 or 90 seconds of each of these negotiations, the professionals have extraordinarily different approaches that lead to very different results," he says. "Students see how a veiled threat in one case or a tension-breaking joke in the other set the tone and trigger people's behavior. Video gives students a much better understanding of the process of negotiations than just looking at the terms they happen to reach." (A video of Wheeler teaching this segment of his course appears on the Program on Negotiation website, www.pon.harvard.edu. It is part of PON's negotiation pedagogy video series and includes an after-class interview with Wheeler about his methods, for the benefit of other teachers of negotiation.)
Wheeler seeks fresh metaphors to elucidate negotiation dynamics from a variety of disciplines and fields — from chaos theory and military strategy to jazz. "Improvisational jazz is not made up as you go along," he says. "There are underlying structures and conventions. But musicians are always adapting and play off one another, leading in some instances, supporting in others. The same is often true in negotiation."
Thanks to colleagues in fields other than his own, he says, he continues to go to school himself, particularly to study psychology, from which he has learned about the so-called "endowment effect." Wheeler explains: "Experimenters ask people to assemble for an experiment. Their reward will be that they get a school coffee mug. The experimenters deliberately run out of mugs, and so they give some people cash instead. When the experiment is supposedly over, they ask the people who got the mugs how much they would sell them for, and they ask the people who got cash how much they would pay for a mug. The people who got mugs typically say, 'I'd sell mine for, oh, $8.' The people who got cash say, 'I'd pay $2.50 for a mug.' The notion that it's your mug is important. People can feel just as possessive about an idea — or a bargaining position. Good negotiators recognize this and find ways to let people save face so that they don't feel that they've been stripped of their possessions, including their self-respect."
You might also like
A Harvard series explores South Korean cinema in the years following the Korean War. 
A deflating ending fashions a three-way title tie.
A 70,000 square-foot theater and teaching center, plus housing for Harvard affiliates
Most popular
The Ledecky Fellows provide an undergraduate perspective on life at Harvard.
A Harvard conference on diversity and academic inclusion
From the Missouri Compromise to the 2016 election, Kevin Young's Bunk takes stock of American hoaxes, con men, and race fantasies.
More to explore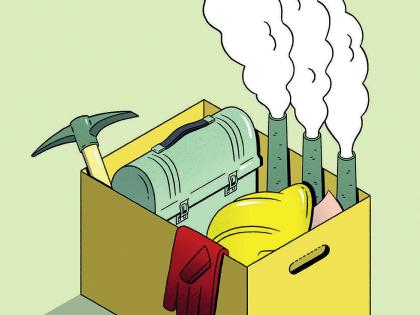 Expect massive job losses in industries associated with fossil fuels. The time to get ready is now.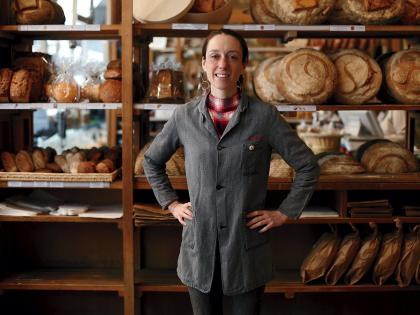 A third-generation French baker on legacy loaves and the "magic" of baking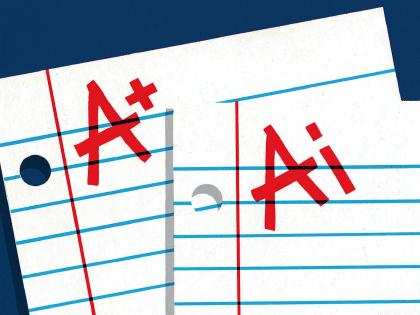 Generative AI can enhance teaching and learning but augurs a shift to oral forms of student assessment.