The pilot project with Google announced by the Harvard University Library in December is a small step toward a future of possibilities in which almost any book in any Harvard library can be opened on-line (see "Harvard's Googled Library"). Meantime, the present.
At the Harvard College Library (HCL) -- a core group including Widener, Houghton, Lamont, Cabot (science), Loeb (music), and (for the moment) six other libraries -- budgetary constraints have required library administrators to make staff and service cuts. Faculty members said ouch, on the HCL's and their own behalf, at a faculty meeting on January 11.
Sidney Verba
Kris Snibbe / Harvard News Office
In fiscal year 2004, ended last June, the library had income of $73 million. Just over 57 percent was subvention income, the bulk of it from the Faculty of Arts and Sciences (FAS) and the central administration and some from the Harvard-Yenching Institute. Until recently, subventions from FAS and the president had risen annually by an inflation index (determined by the University), plus 1.5 percent. This was "well above the rate of increase for any academic department," according to FAS dean William C. Kirby. But as part of University-wide belt-tightening, these subventions were reduced in 2004 to inflation plus 1 percent. There was no growth at all in the subvention in the current fiscal year, and the library is counting on none for fiscal year 2006.
The library is "extraordinarily well managed," Kirby said at the faculty meeting. HCL ended fiscal year 2004 with a $2-million operating surplus and a reserve of about $37 million.
"The library's personnel costs, like most units at Harvard, are its largest expenditures," Kirby pointed out to the faculty, "and they have risen sharply in recent years as healthcare costs have driven up the fringe-benefit rate and as the University has negotiated new labor contracts." "The library has a large number of union members," Sidney Verba, Pforzheimer University Professor and director of the Harvard University Library, said in an interview, "and so when a new contract is made, or adjustments in response to the Living Wage recommendations [see "Living Wage: Next Stage," March-April 2002, page 58], it hits the library very heavily." Such mundane but mighty budget lines as the Harvard assessment for utilities also inflict pain that is outside the library's control.
Members of the FAS Standing Committee on the Library, alarmed by HCL budget cuts and retrenchment, wrote to Kirby last June "to request that funding for the [library] be put on a footing sufficient to sustain the academic mission of the University....We urgently request that the formula 'inflation plus 2 percent' be implemented with immediate effect, to maintain and to guarantee Harvard's intellectual pre-eminence for our own generation and for the future."
Kirby replied, and committee members and others reported to the full faculty at the January meeting. Attendance was high. "Our request is realistic because it recognizes what the library needs to meet its fundamental mission and its minimum running cost," said professor of Latin Kathleen Coleman, the committee's vice chair. "We are not asking for the moon."
Moving to the digital age poses an unparalleled challenge for libraries worldwide, she said, and the demand by library users for ever-increasing resources is mounting all the time. "Even if we ever have the entire library on CD-ROM," said Coleman, "it will still be necessary to preserve the entire archive of print material alongside the digital versions, and right now books and other materials on paper are still the major source of new information. They have to be acquired, they have to be processed, and they have to be made available."
She zeroed in on one economy measure cited in the committee's letter to Kirby: "Layoffs in the preservation department last spring mean that now the magnificent new laboratory that was installed during the Widener renovation is working at 50 percent capacity. Once a book has crumbled to dust it is gone, and the digitization project [with Google] specifically excludes materials that are too fragile to be scanned." The committee's letter to Kirby notes that laying off three conservation technicians, for a salary saving of $127,000, means that nearly 27,000 items will not be repaired.
Nancy Cline
Kris Snibbe / Harvard News Office
The library was faced with reducing total expenses by $2.3 million in this fiscal year, said Larsen librarian of Harvard College Nancy Cline in an interview. "About 25 to 30 positions are no longer on the library's books." By June all positions at Hilles Library will be eliminated, personnel from Lamont will run it, and a book collection geared for undergraduates will remain in a one-level Quad Library. Kummel Library of the Geological Sciences will merge with the Cabot Science Library in June, and four positions will be collapsed. The library canceled its subscription to a bundle of science journals from Elsevier, subscribing instead only to those most wanted. In a small but conspicuous frugality, the main entrance to Pusey Library and a circulation desk remain closed. Students ask for longer open hours at Lamont Library; the reason they don't get them is chiefly cost.
About 38 percent of the library's income derives from its substantial endowment (roughly 1,300 endowed funds). The percentage of HCL's endowment income (like all University endowments) paid out each year is set by the Harvard Corporation. In fiscal year 2004, 12.6 percent of the library's budget came from unrestricted endowments and 25.6 percent from restricted ones.
As with all beneficiaries of restricted endowments, such gifts are both a blessing and a challenge. "A lot of the funds are older," says Cline, "and they reflect historical areas of academic emphasis" -- such as American or European history. A classic example: The library has a large fund with which to buy books about Joan of Arc only. Librarians buy every such book published, but have money left over.
Money needed elsewhere must be got elsewhere. New academic programs such as those in South Asian studies and African studies, especially languages, often bring new demands for research materials, said Cline. "Our collection is not strong in these areas, and we are acquiring much more, but it will be 50 or more years before we build strength in endowment funds to support such collecting."
"Library costs spiral faster than probably any other element in tertiary education," Coleman told the faculty. "The inflation index for the library is far higher than the Harvard index of inflation." She noted, for example, that the current weak dollar hurts a library whose acquisitions include a significant proportion of material published abroad.
She also explained why library budgets shouldn't go up and down: keeping up is less expensive than catching up. "Collecting cannot be deferred. Books cost more all the time, and they go out of print almost overnight. It becomes prohibitively expensive to track down secondhand copies.... We are not collecting for the present alone, but for the future. We cannot predict what future scholars may research."
After she and several others had spoken about the library's centrality to Harvard's mission, President Lawrence H. Summers said that he found the testimonials "enormously powerful and persuasive." But, he said, "I hope you will all agree that when any part of the University is funded in multiple ways, mechanistic formulas for subventions from one source are almost certainly a mistake. It's hard to believe that the proper theory of the FAS subvention should take no account of the performance of the library's endowment, should take no account of the magnitude of the surpluses in the library's budget, should take no account of shortfalls in the availability of funds given rising prices for library materials, should take no account of the library's success or failure in the development area in mobilizing gifts." He made these observations, he said, "without any judgments about what the right level of support is next year or the year after."
Noting that there was "an earlier time when the dollar was stronger on the foreign exchange markets," Summers advised the library to look into the question of currency hedging. "There are ways of taking those risks out," he said. Along with all else required of modern librarians, now they have another complex skill to master.  
You might also like
Harvard researchers seek to empower individuals to steer their own careers.
How the Bezos Earth Fund hopes to seed economic transformation
A Harvard series explores South Korean cinema in the years following the Korean War. 
Most popular
Brant Berkstresser aims to ensure sound bodies for Harvard's student athletes.
Steven Choi, J.D. '04, works—and fights—at the vitriolic epicenter of immigration politics.
John Alexander follows the ups and downs of funk musician Rudy Love.
More to explore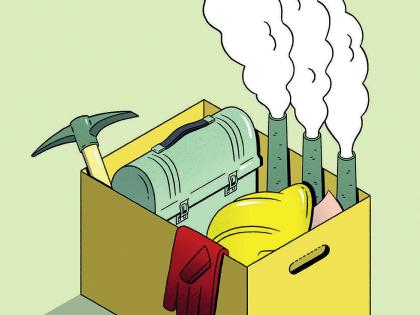 Expect massive job losses in industries associated with fossil fuels. The time to get ready is now.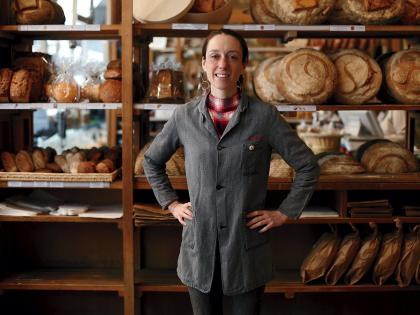 A third-generation French baker on legacy loaves and the "magic" of baking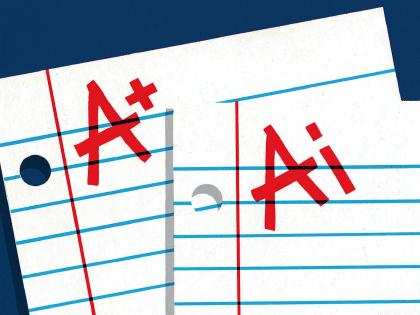 Generative AI can enhance teaching and learning but augurs a shift to oral forms of student assessment.