Passions at Play
New England alumni find ways to express themselves at home.
"A home is not a mere transient shelter," H.L. Mencken wrote in Prejudices: Fifth Series, "its essence lies in its permanence, in its capacity for accretion and solidification, in its quality of representing, in all its details, the personalities of the people who live in it." And nowhere, arguably, is a personality more present than in a passion. In talking with several Harvard alumni, all of whose homes have been added to, designed, or rearranged to accommodate a passion, it became clear that ardor manifests itself in all shapes, sizes, and qualities. "The most interesting work is done with clients who have passions," asserts architect John Garrahan, M.Arch. '87, of Handlin, Garrahan, Zachos and Associates in Cambridge. "People who have distinct ideas about what they want in their house and garden are easier for us to design for." To house one client's accumulated works of classical literature and history, for example, Garrahan's firm created a two-storied octagonal library tower. Other "passion-based" projects include a barn-like shrine to a Model T Ford pick-up truck (and gas station Americana), and a wine cellar where mahogany shelving, hand-wrought steel racks, and world maps showcase a 5,000-bottle collection. "These clients," Garrahan adds, "they inspire us."
Thomas Sieniewicz, M.Arch. '85, and Martha Eddison '86
Beguiling Playhouse
The miniature New England-style home, with a porch for those sociable August evenings, stands amid trees in an otherwise obviously urban side yard. Inside are a sleeping loft and three pint-sized hoop-back chairs. The playhouse is shared by 6-year-old Stella and her younger brothers, Jasper and Satchel. "The house reflects my passion for my children, primarily, but also for buildings," says Sieniewicz, of Chan Krieger & Associates in Cambridge. "I think the best kinds of artifacts, the best art, is something that is delightful -- that appeals to your emotions on that level -- but at the same time is serious. This is a mini-house."
The 48-square-foot structure has an insulated roof and walls, interior wainscoting that offers period charm, and, most importantly, a metal screen underneath the floorboards to keep out creepie- crawlies. "The painters were thrilled because it took them only a day to finish a whole house," Sieniewicz jokes. (The porch ceiling is even painted the traditional sky-blue color.) He followed zoning regulations in designing the playhouse by making it movable -- so Stella can someday take it with her. The children sweep and shovel and close the door at night -- caring properly for their home. "They enjoy the realness of it," says Martha Eddison, yet it's also "a place that is all their own, with a little magic, 50 feet from the grit and bus fumes" of city life.
David W. Latham, Ph.D. '70
Worldly Wine Cellar
Latham, an astronomer and oenophile who runs popular tastings at the Harvard-Smithsonian Center for Astrophysics, is more consumer than collector. "I enjoy the satisfaction of sharing a bottle of fine wine that I didn't have to pay an outrageous price for," he says, with glee.
To accommodate this passion, Latham built a modest wine cellar in his 225-year-old unfinished basement. "I thought it was going to be simple," he says, "until we hit ledge." One rented jackhammer, his son's manual labor, and four days later, Latham had chiseled two feet into the ledge, then constructed a walk-in plywood box. Racking for 1,500 bottles sounded extravagant during planning, but the floor is now stacked with overflow cases of Burgundy. Squeezing into his cellar, Latham points to his cache of 2000 Bordeaux, 1996 La Grand Dame champagne, some 1990 German Rieslings, and his prized 1963 Graham vintage port (so powerful that one bottle opened at Christmas served 23 people). The 1975 Chateau d'Yquem is for a very special occasion. Asked about the few bottles from Rhode Island wineries, he gently says they were a gift, and "not yet world class."
Latham's is a passive cellar that hovers around 52 degrees in the winter without any newfangled temperature-control system. A gravel floor exchanges the heat, and basic insulated walls surround the other five surfaces. "I don't think there is much science to wine collecting -- maybe that's why it's appealing to a scientist," he muses. "How much control over it do I really have? It's a never-ending experiment." At one point, he logged his collection into the computer, making extensive notes on what he bought, for how much, and how it tasted. But he'd much rather go downstairs and rummage around. "It's not showing off the famous wines you own," he says, "it's choosing the wine I want to drink with friends or family tonight."
Sandy (Matejic) Edgerley '84, M.B.A. '89, and Paul Edgerley, M.B.A. '83
Fantastical Gymnasium
After the Georgian Colonial-style building behind their backyard was destroyed by a fire caused by lightning, the Edgerleys bought the entire one-and-a-half-acre lot, gutted the structure, and turned it into a family clubhouse, complete with a 40-by-60-foot gymnasium. Working with Cambridge architects Alex Anmahian and Nick Winton, both M.Arch. '90, the couple preserved the brick façade. But inside, they built a half-court basketball arena (wood panels slide over the windows for serious ball-playing), a plush seating area with cardiovascular machines, a sauna, and a family game room. Upstairs, overlooking the gym, is a hotel-like lounge with full bar, overstuffed chairs, a pool table, and a mirror that slides back to reveal a television set. "We are big sports fans and the kids all love sports," Sandy Edgerley said on a recent tour of the gym, "and with New England winters being as long as they are, it's fantastic to have such a huge space to exercise in and enjoy." (Paul, a managing director at Bain Capital, is also part owner of the group that bought the Boston Celtics in 2002.)
Downstairs, sports memorabilia line the walls (including jerseys from Larry Bird and Bill Russell, and a boat of a sneaker from Al Jefferson) along with photos of the Edgerley children (ages 5 to 12) with various New England Patriots players. On weekends, family friends and children come to play, and the building is also used for parties and philanthropic events. Outside, a big lawn stands ready for soccer, a tennis court doubles in winter as an ice-skating rink, and a batting cage awaits the spring season. "We kind of do it all here," Edgerley explains. "It's absolutely a dream come true."
Adam Moore '54
Home-Grown Library
It took three 48-foot trailer trucks and one summer to move more than 20,000 books and artifacts elucidating the history of medicine to a custom-built basement library in Moore's new home. The collection, which focuses on scholarly texts, journals, and related items, is now mostly housed in an airtight 20-by- 40-foot area packed with towering shelving units. One aisle contains about 2,000 monographs, another is host to 1,000 volumes on family medicine, and in front of the music section (the library also covers more general topics) are all 192 years' worth of the New England Journal of Medicine. (A few important issues, along with the more valuable aspects of the collection, are securely stored off site.) Fans whirr constantly to assure even temperatures and humidity levels, and durable, safe, salvaged "prison lights" are hung at each end of the aisles.
Crucial to construction of the library was consideration of its massive weight (it was built into a hillside) and need for protection from the elements. The Moores first constructed a deck over the library, but water leakage led them to replace that with a dining room, which, Moore says, was a bonus: "new wall shelving space was just right for the natural-history section of the library!" The Moores' library extends throughout the house, in fact, with roughly 800 volumes of "general biography" in the guest room, "medical biography" (500 books) in the library work room, and Moore's wife's books on the Italian Renaissance both in her study and in their bedroom. Asked to name his most treasured possessions, Moore mentions first his complete run of National Geographics (dating back to 1888), which he started collecting as a boy. "It was my wife who was able, one day some years ago, to secure the last few issues we lacked," he says. "What a birthday present that was!"
Peter Hiam '55, LL.D. '61
Exotic Plantscape
Hiam is a romantic -- at least in the plant world. "I grow things I shouldn't be able to grow and I grow things by seed," says the former Massachusetts insurance commissioner, who lives in a sprawling 1969 "modern" home. Off its south side is a three-story conservatory. The plantscape is dominated by a Norfolk pine he bought as a seedling at a Star Market; it now stands more than 20 feet tall, curling at the slanted roof of its home.
The conservatory is bisected by a rectangular 10-by-25-foot pool inhabited by a pair of turtles. Opposite the pine, on the other side of the pool, is an olive tree grown from a pit, along with lemon trees, eucalyptus plants, and bamboos. A vigorous jasmine vine hoisted to the ceiling emits a luscious fragrance. His thick jade plants are probably 60 years old, and were inherited from his grandparents, along with a variety of camellias. On the home's upper floor, Hiam's bedroom opens onto the top of the conservatory, where window boxes are filled with freesia and with bushy South African asparagus vines that flow down toward the first floor like Rapunzel's braids.
His construction consultant said he didn't need a lot of heat. "Many people want to create an indoor jungle, but you don't have to," he reports. The bad advice was that sun shining in the front windows would allow in enough light. He has since had to install skylights to grow stronger, straighter plants. The indoor temperature is 65 degrees on a cold day; the jades are happier with cool air. "I just love to garden," Hiam explains. "It's like people who love dogs. They're not practical, but we can't help ourselves."
Nell Porter Brown is assistant editor of this magazine.
You might also like
Stepping down after 30 years of University service
Harvard researchers seek to empower individuals to steer their own careers.
How the Bezos Earth Fund hopes to seed economic transformation
Most popular
Andrew Knoll on the planet's past—and fraught future
Framing the news with our best articles on diet and health
The research provides insight into the way materials react to repeated strain.
More to explore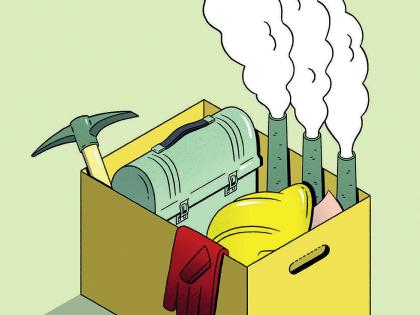 Expect massive job losses in industries associated with fossil fuels. The time to get ready is now.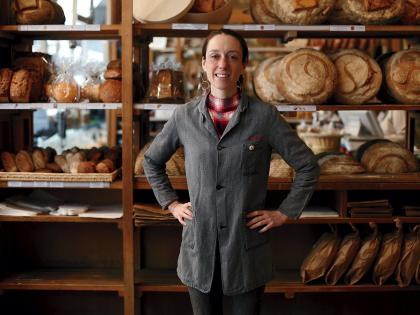 A third-generation French baker on legacy loaves and the "magic" of baking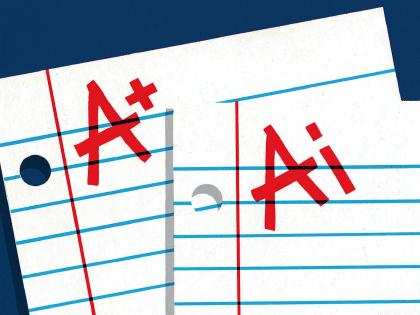 Generative AI can enhance teaching and learning but augurs a shift to oral forms of student assessment.