Off the Shelf
A sampling of current books received at this magazine
The Talking Ape: How Language Evolved, by Robbins Burling, Ph.D. '58 (Oxford University Press, $29.95). A persuasive, urbane, and gin-clear account of how language came to be, and how it affects the way we think and behave, by a professor emeritus of anthropology and linguistics at the University of Michigan.
Pull: Networking and Success since Benjamin Franklin, by Pamela Walker Laird '69 (Harvard University Press, $29.95). This is America: with talent and industry, anyone can rise from messenger boy to tycoon, just as Andrew Carnegie did. Bunk, writes Laird, associate professor of history at the University of Colorado, Denver. There are no self-made men. To succeed in business one must have social assets—mentors, access to influential networks, a way around gatekeepers.
The Trial: A History, from Socrates to O.J. Simpson, by Sadakat Kadri, LL.M. '89 (Random House, $29.95). Four thousand years of courtroom drama. The author, a criminal lawyer in England, explores serious societal matters with captivating verve and humor.
The Conference of the Birds, by Jeffrey Lewis, J.D. '70 (Other Press, $22.95). Lewis's quartet of novels tracking the post-war "elite" of American life over the course of 40 years began with Meritocracy: A Love Story, set in the 1960s. This is the second, portraying members of the generation in New York City in 1978, feeling disinherited.
The Formation of Chinese Civilization: An Archaeological Perspective, by the late Kwang-chih Chang, Ph.D. '60, Hudson professor of anthropology, Xu Pingfang, and others, edited by Sarah Allen (Yale University Press, $65). The authors take readers into the great archaeological finds of the past hundred years in a large, handsomely illustrated book for scholars and interested tourists as well.
Barbara Bosworth photographs "champion" trees -- the biggest of their species. She made this panoramic view of a Darlington oak in three parts with an 8x10 camera.
Trees, National Champions, photographs by Barbara Bosworth, with essays by Douglas R. Nickel and John R. Stilgoe, Ph.D. '77, Orchard professor in the history of landscape (MIT Press, $39.95). "The lone mature tree or compact group of mature trees in otherwise open country," Stilgoe writes, "stands outside of ordinary American landscape aesthetics and at the edge of photographic possibility."
Our Parents, Ourselves: How American Health Care Imperils Middle Age and Beyond, by Judith Steinberg Turiel, Ed.D. '77 (University of California Press; $55, cloth; $21.95, paper). Medical writer Turiel considers how social and healthcare policies affect our daily lives. She may be especially helpful to people caring for aging parents.
Tempting Tropicals: 175 Irresistible Indoor Plants, by Ellen Zachos '82 (Timber Press, $29.95). The irresistibility of these largely uncommon plants is furthered by many color photographs, most by the author, and by substantial, helpful descriptions of the exotics and their desires. Zachos teaches at the New York Botanical Garden. (For more about her, see "Miserable She's Not," July-August 2003, page 87.)
The Intellectuals and the Flag, by Todd Gitlin '63 (Columbia University Press, $24.95). The fundamentalist left, writes Gitlin, professor of journalism and sociology at Columbia, "negates politics in favor of theology. It wheels away from the necessary debates about where to go from here. It takes refuge in the margins, displaying its clean hands, and recuses itself." The left, he argues, must imagine and propose a reformed America.
A detail from a wall adjacent to the Carandiru Prison, S"o Paulo, by artist Speto
Graffiti Brasil, by Tristan Manco, Lost Art, and Caleb Neelon, Ed.M. '04 (Thames & Hudson, $22.50, paper). A guide in words and 300 color photographs to the extraordinarily creative graffiti of Brazil, to which alumnus Neelon has made his own contribution in paint.
Bees Besieged: One Beekeeper's Bittersweet Journey to Understanding, by Bill Mares '62 (Root, $25, paper). A tour de force on beekeeping. Naturalist Edward Hoagland '54 calls it "torrentially informative…fun and fascinating."
You might also like
Stepping down after 30 years of University service
Harvard researchers seek to empower individuals to steer their own careers.
How the Bezos Earth Fund hopes to seed economic transformation
Most popular
Andrew Knoll on the planet's past—and fraught future
Framing the news with our best articles on diet and health
The research provides insight into the way materials react to repeated strain.
More to explore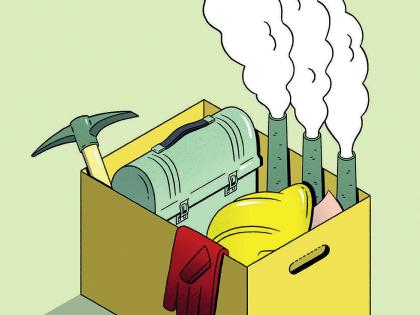 Expect massive job losses in industries associated with fossil fuels. The time to get ready is now.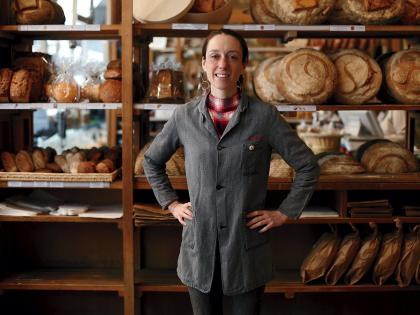 A third-generation French baker on legacy loaves and the "magic" of baking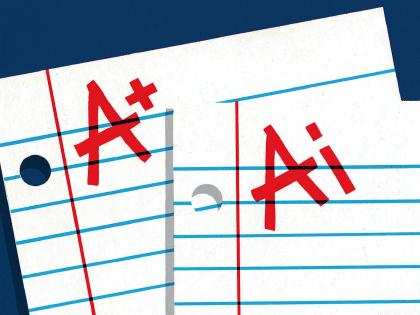 Generative AI can enhance teaching and learning but augurs a shift to oral forms of student assessment.